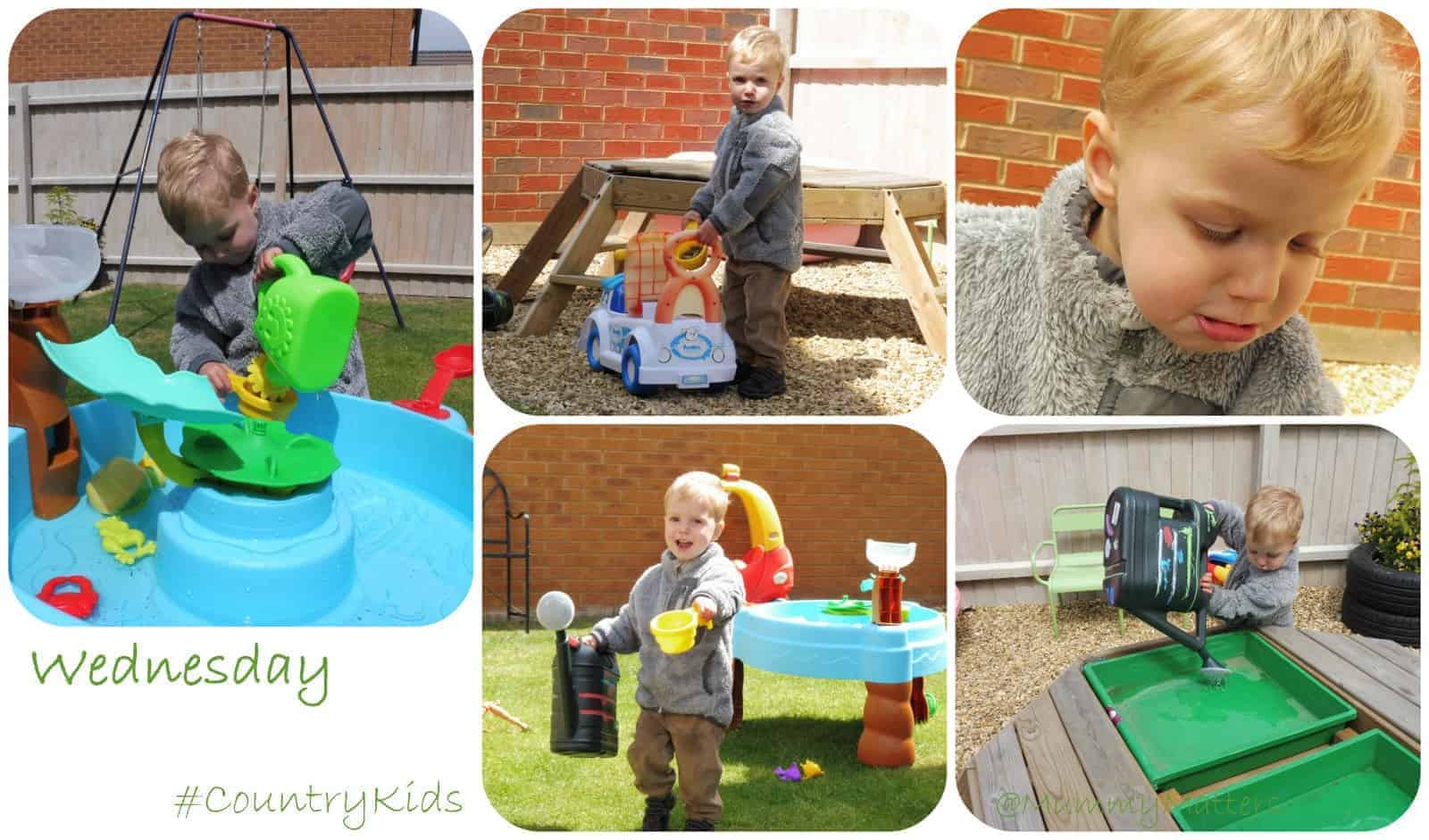 My #CountryKids have been enjoying the outdoors . . .
If you don't count the odd rain shower here and there or the couple of cool, windy days at the start of last week it was mostly a beautiful week weather-wise. I was feeling particularly chilly on Wednesday but that didn't deter Jelly Bean from playing outside. Jelly Bean loves water play and has been obsessed with his Little Tikes Fish and Splash table ever since we put it in the garden and so will get out there to play at every opportunity. Even on cold days he is adamant that he is going out there to play with it and Wednesday was one such day.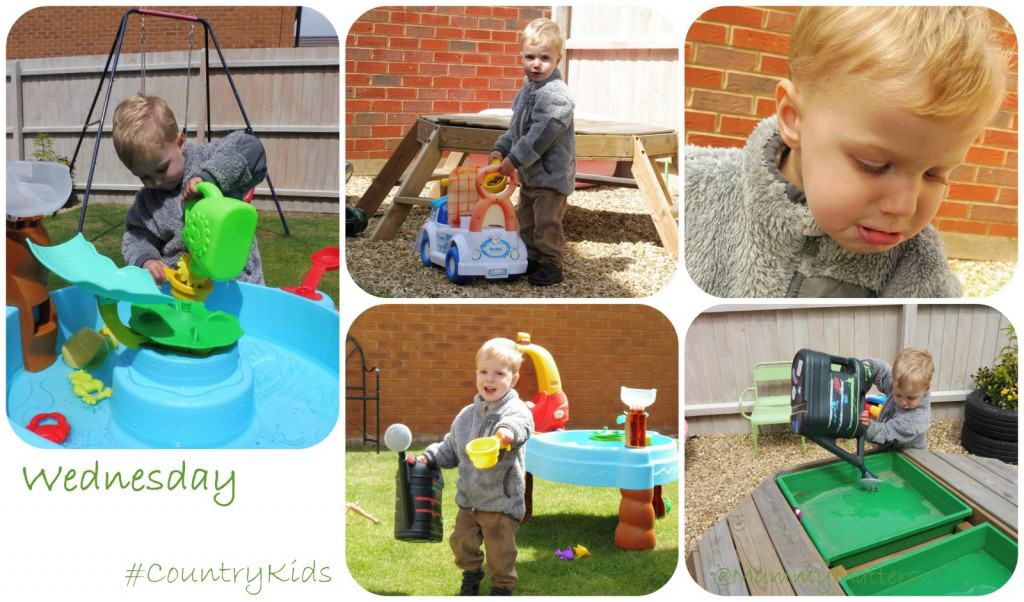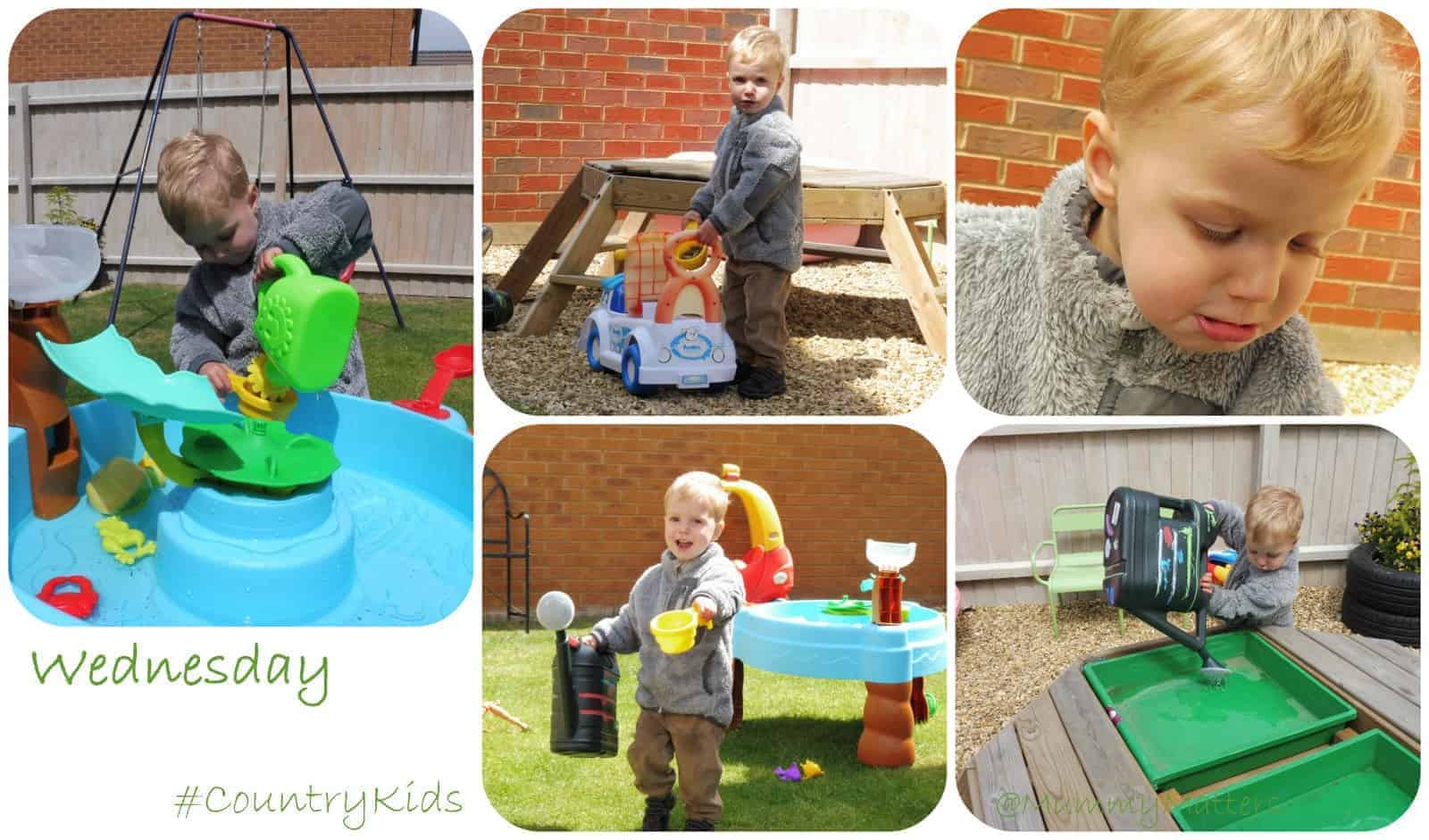 He loves pouring water from one vessel to another, filling up watering cans and pouring them into or onto something else. At one point just before his afternoon nap he asked me to fill up the large watering can from the tap so he could fill up our Plum activity table but I said no since he had enough water in the Fish n Splash. Ever the resourceful little fella that he is, he wasn't going to let me spoil his run so he used a small cup to remove water from the Fish n Splash to fill up his watering can and then used the watering can to fill up the activity table. I couldn't help but laugh and congratulate my clever little man for his problem solving skills.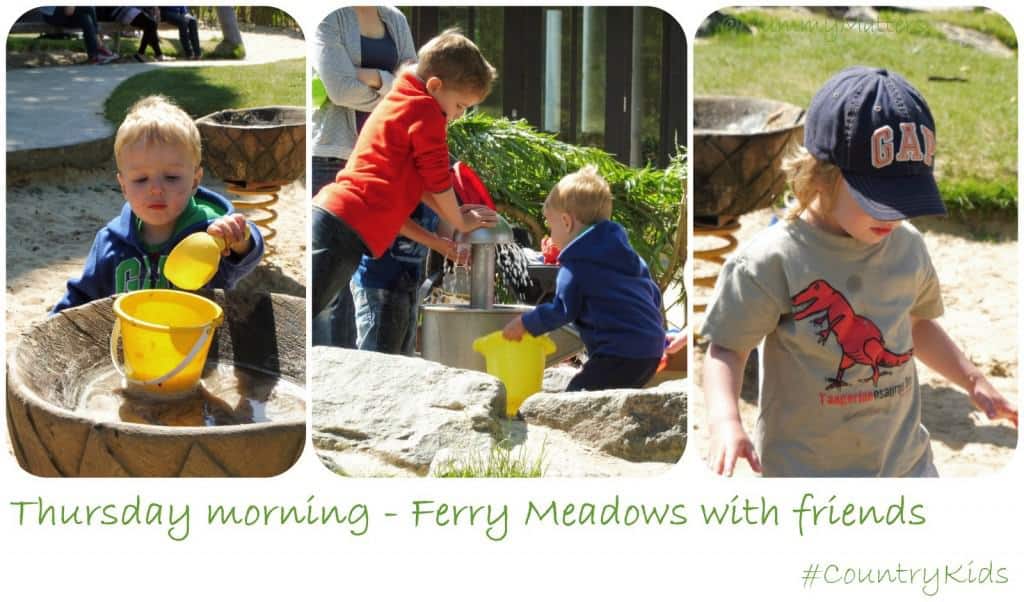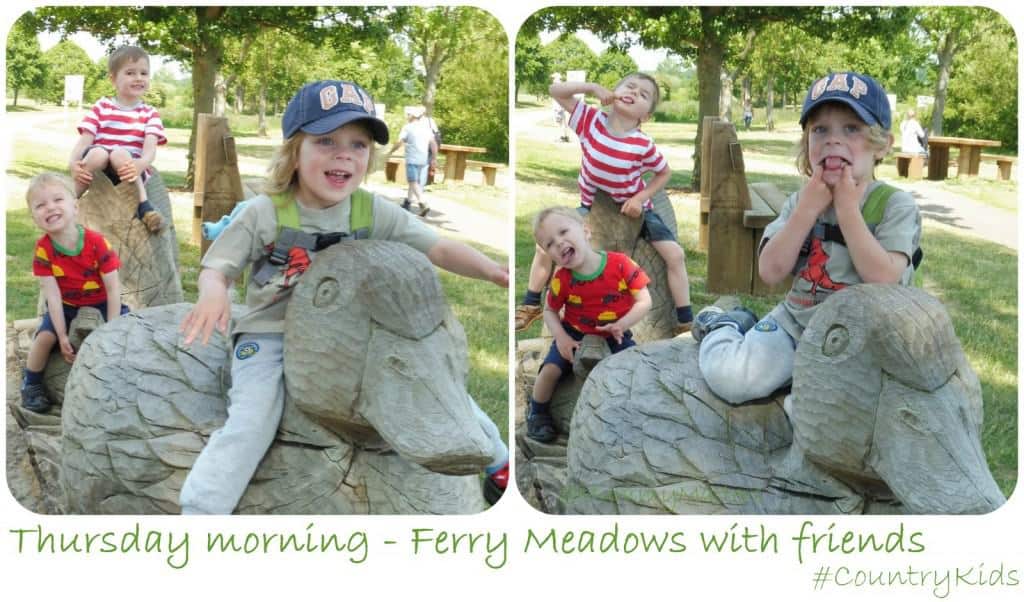 On Thursday morning we finally got back to our routine of meeting up with Karin and Sammy for our Thursday morning playdate. It will be strange in September as Beanie Boy will be at school and Jelly Bean will be at Nursery so our Thursday mornings won't be quite the same. Since the sun was shining (and it was warm) on Thursday we decided to get the boys plenty of fresh air at Ferry Meadows.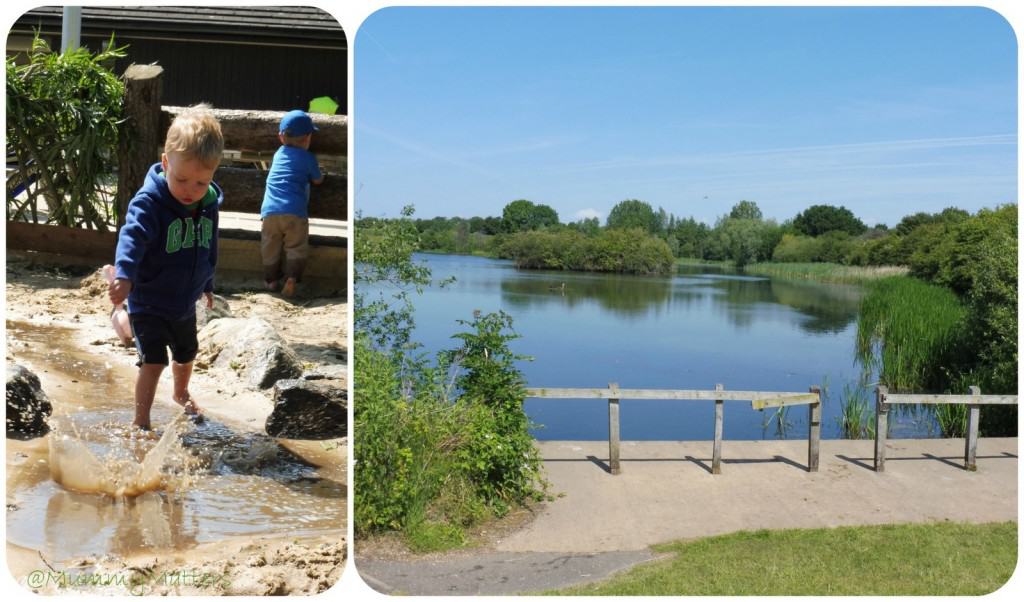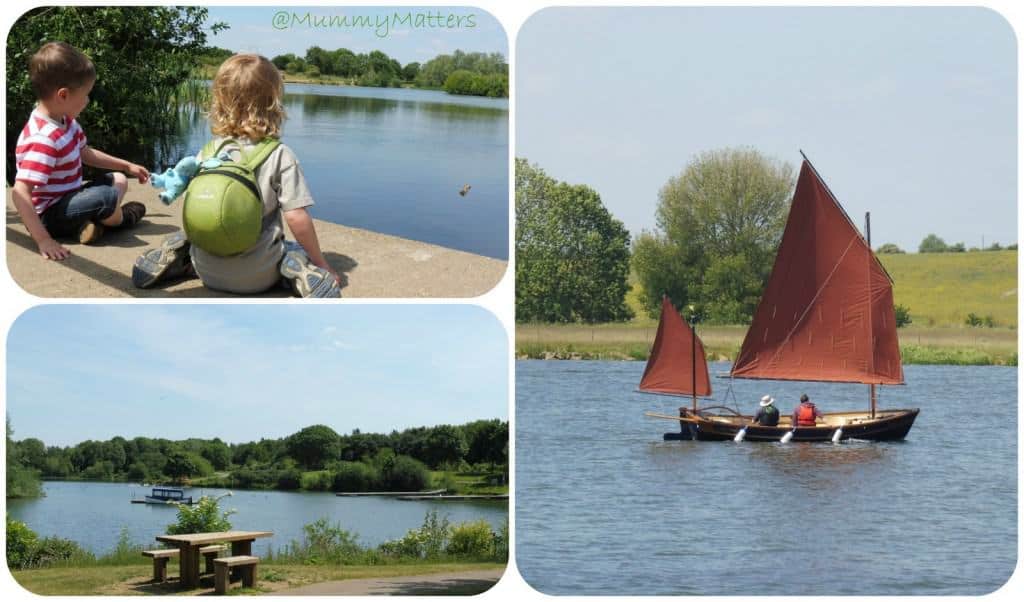 They had loads of fun playing in the sand and water, Jelly Bean managed to completely soak his shorts but that's what being a child is all about isn't it so I didn't worry. They played for about an hour and then we went for a walk and spotted these signets being fiercely protected by their doting parents. A couple of times dogs ran into the water for a nosey and were hissed and flapped out of the water. It certainly made us realise just how big Swans really are.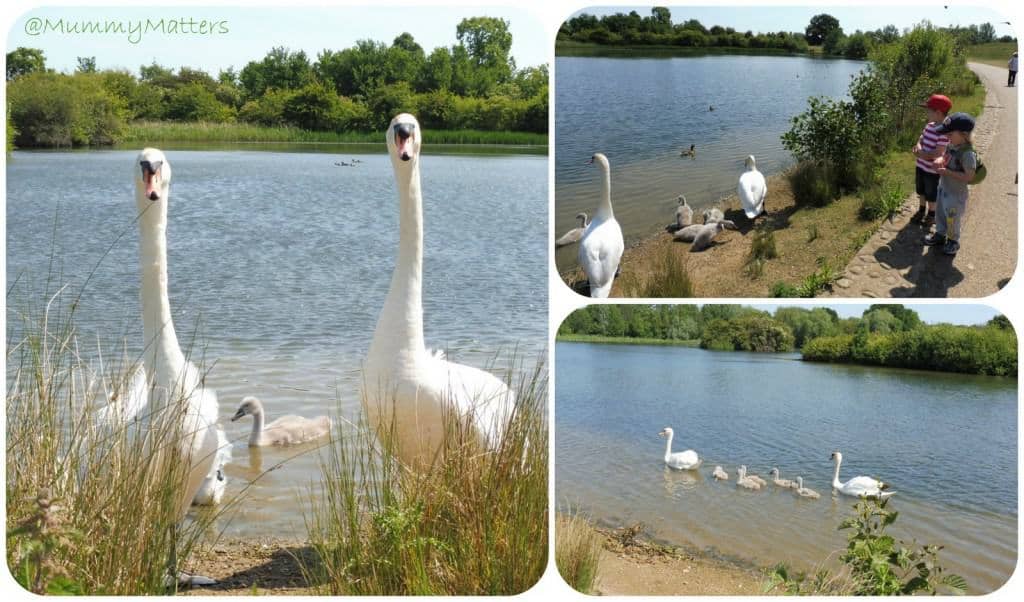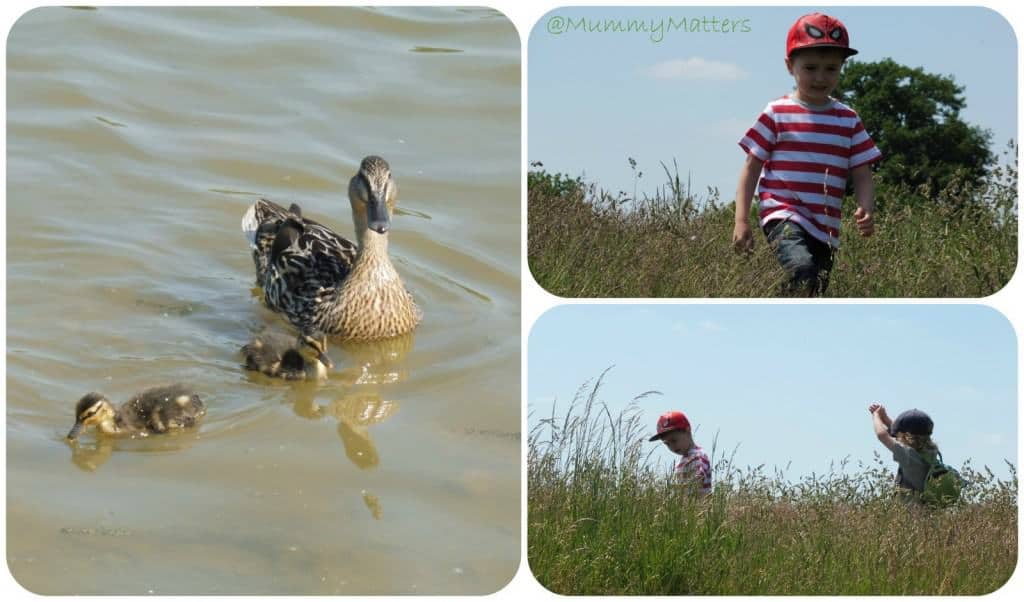 After a while we walked up to the new restaurant by the sporting lake and enjoyed a yummy lunch before heading down to the water's edge so Beanie Boy and Sammy could throw stones into the water.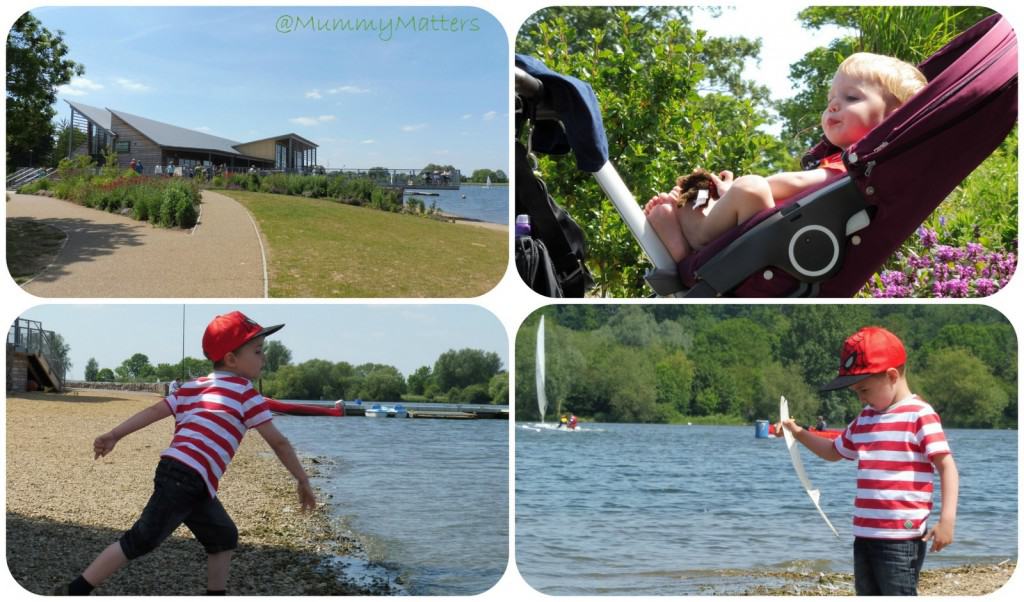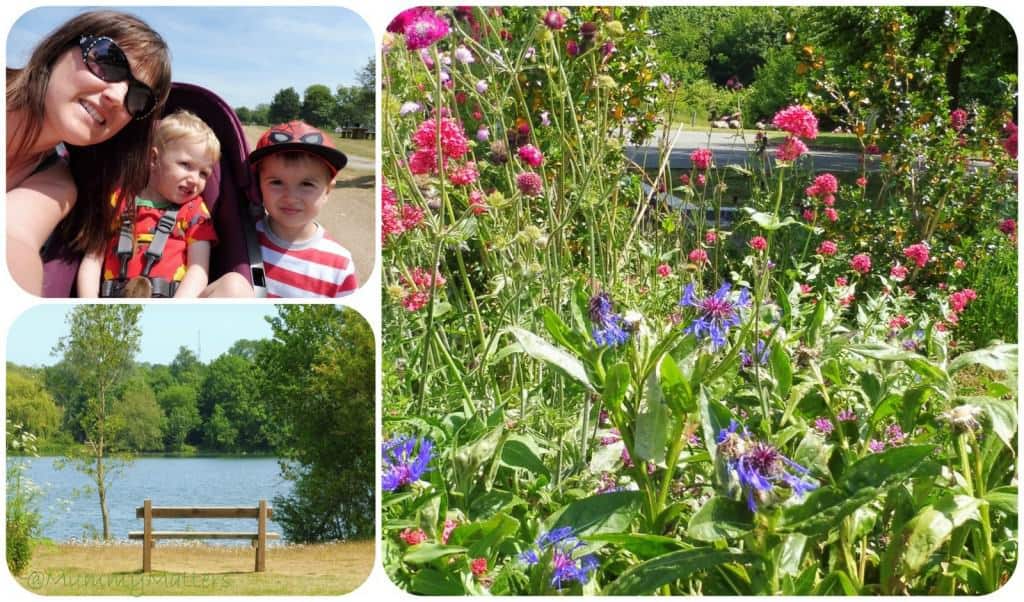 Jelly Bean is growing and changing so fast at the moment. He seems to have made that transition from a toddler into a 'big boy' and copies Beanie Boy all the time. Beanie Boy is a huge fan of Power Rangers and Star Wars so it seems that Jelly Bean is now following in his footsteps creating 'weapons' out of whatever sticks he can find lying around on the floor. I quite like his 'fighting stance' in the middle picture below.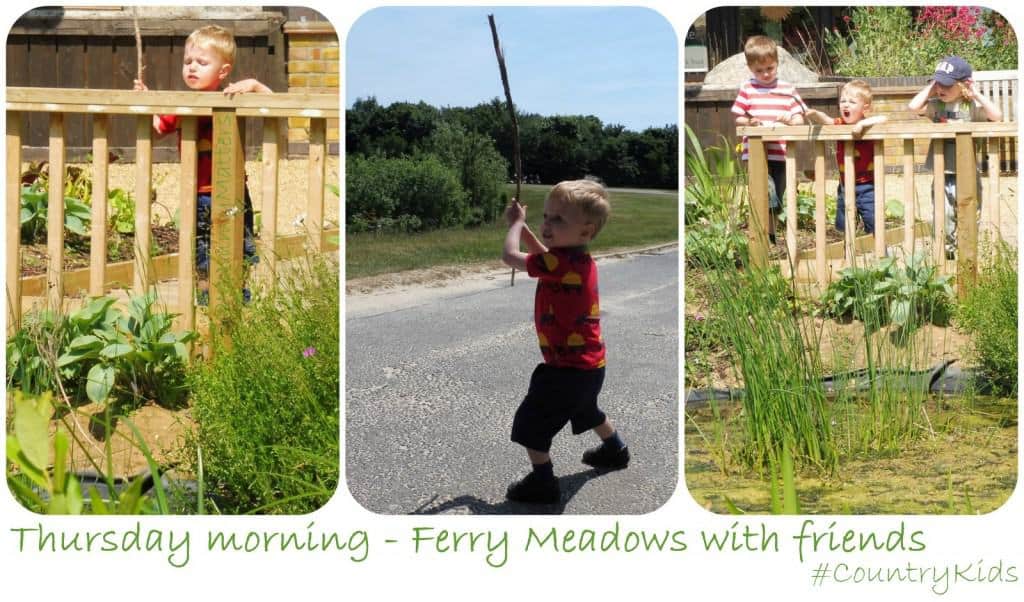 Soon it was time to return home and get Jelly Bean to bed for his afternoon nap. I just about managed to keep him awake long enough for the journey home but it was a tricky one. Beanie Boy loved being outdoors so much that we decided to take advantage of the sunshine and played in the garden.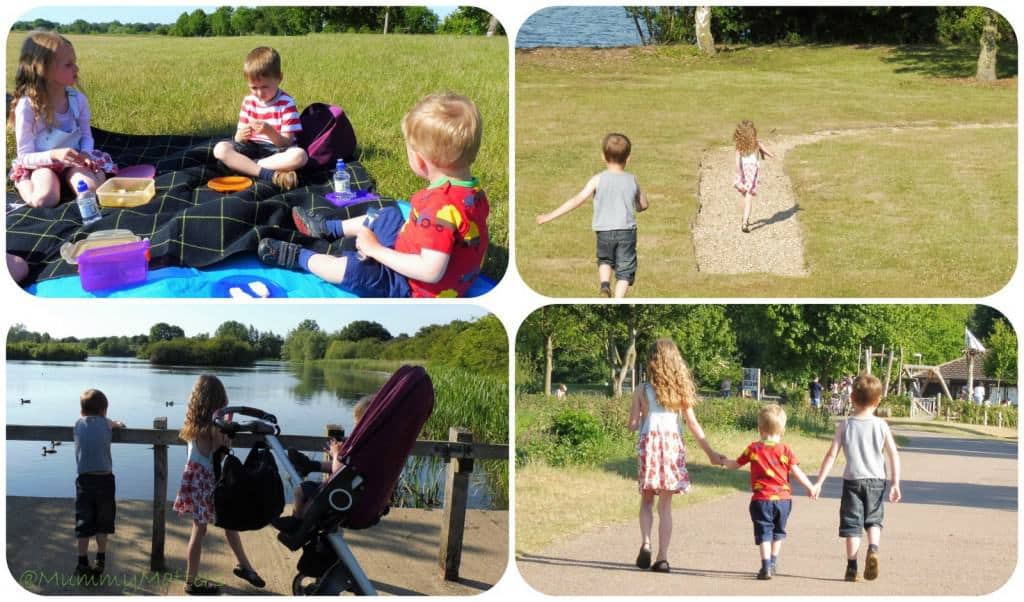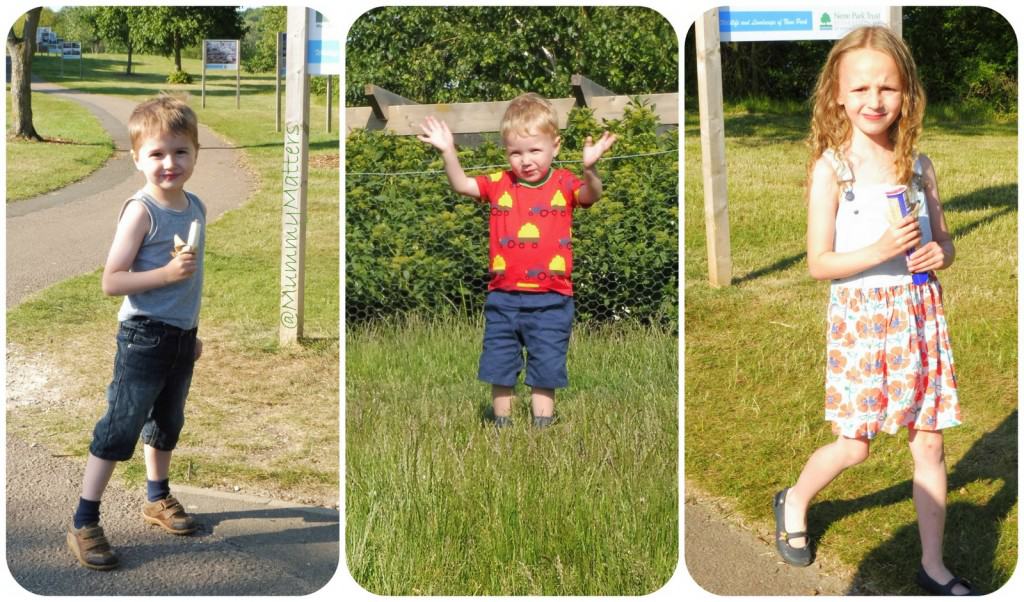 Hubby was going to be late home on Thursday last week so Beanie Boy and I put together a plan to pick up Little Bean from school, head to Tescos for supplies and then drive back over to Peterborough for a teatime picnic in the sun.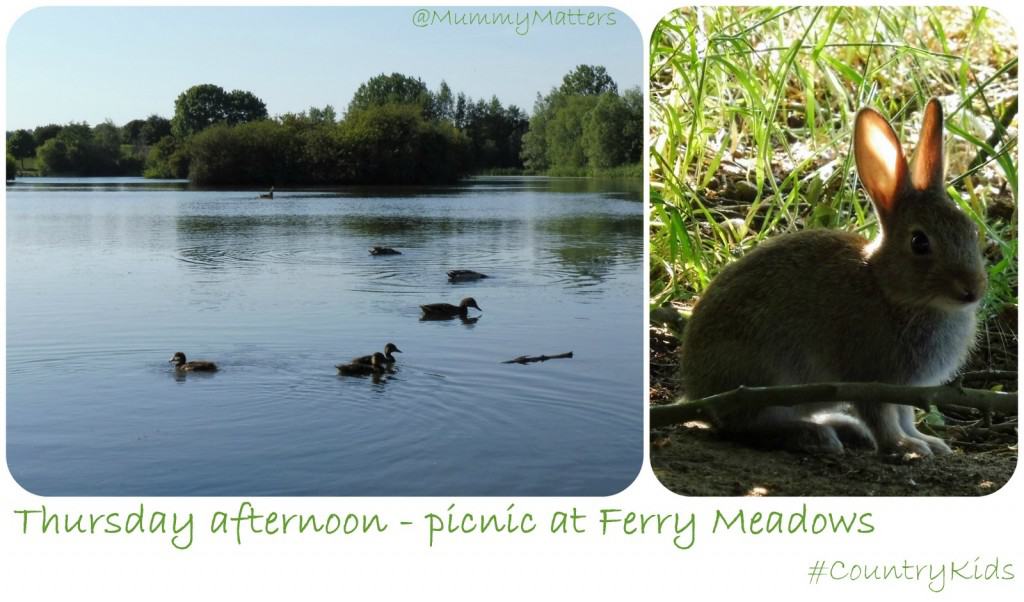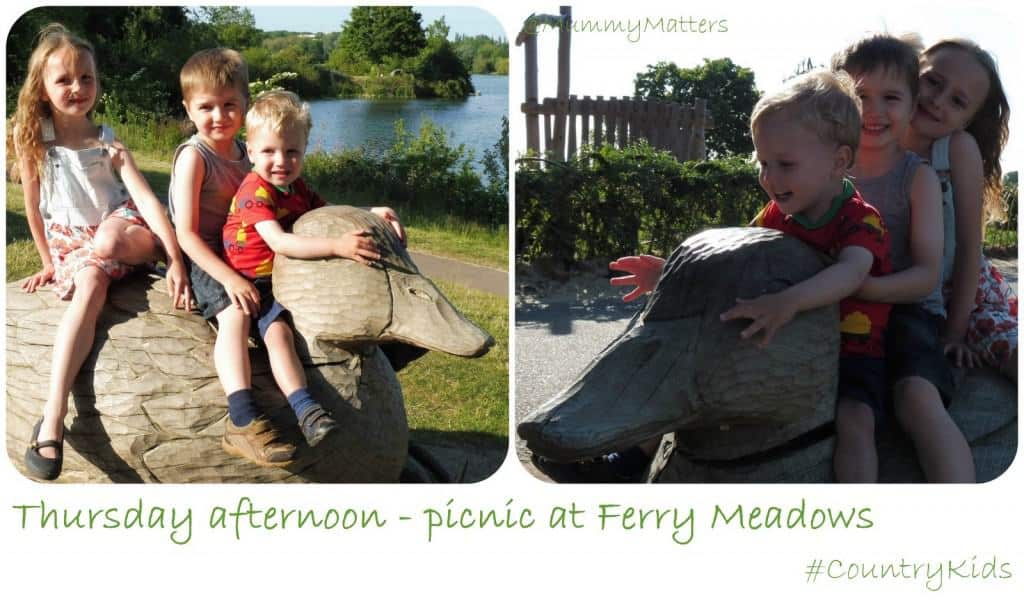 We enjoyed two and half hours of glorious sunshine after school, the Beans all ate really well, they chased each other around the meadow, we went for a long walk fuelled by icecreams and they had fun playing together in the park. Whilst walking down towards one of the lakes we spotted this little bunny in the bushes and was amazed that he sat calmly posing for a photograph.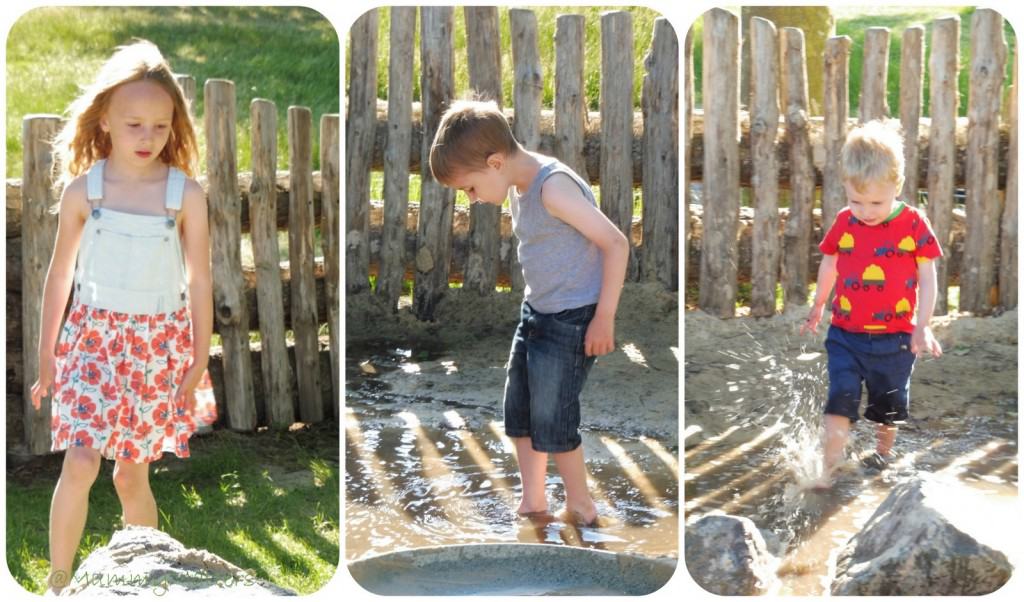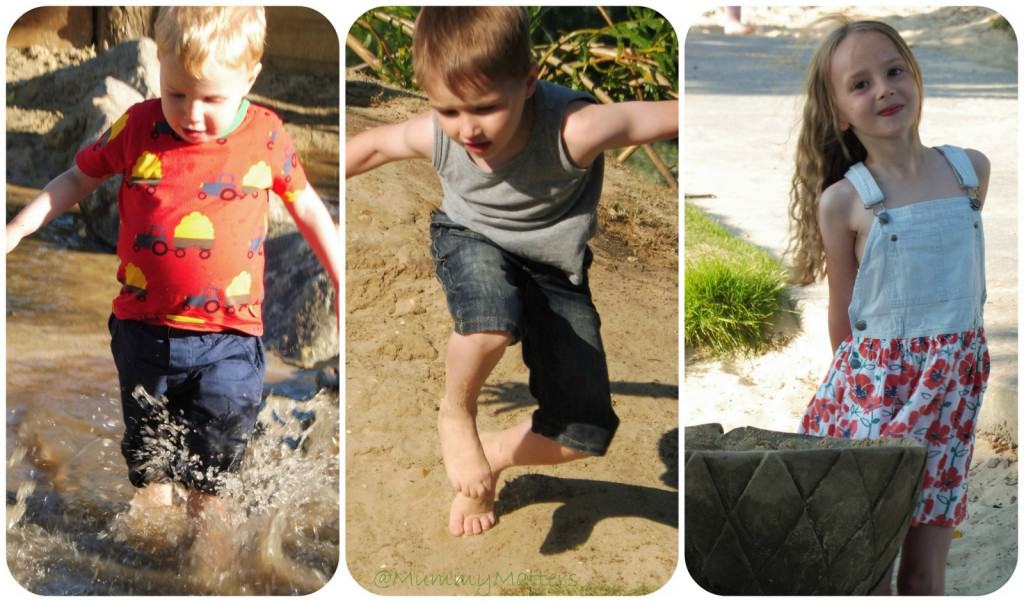 It's amazing the difference a warm day makes isn't it and it also has the added bonus of completely tiring the Beans out so they drift off to sleep really quickly at bedtime too. The picture below of Little Bean and Beanie Boy together on the slide is perhaps one of my most favourite recent pictures as it's nice to see them enjoying something together. The two of them can get on really well when they are both in the right mood but if they aren't in the right mood then it's hell for everyone else.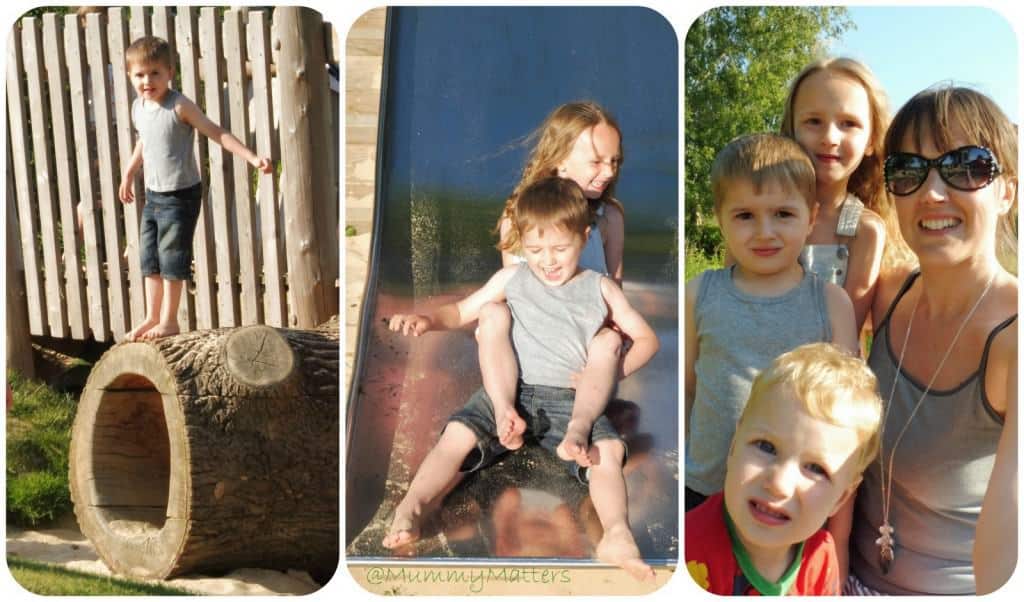 On Friday it was back to Ferry Meadows again for Little Bean who was heading out on a school trip where they had lots of fun doing pond dipping and going on a bug hunt in the woods.
Did you manage to get outdoors last week? I'm linking up with #CountryKids over on Coombe Mill's blog, why not pop over and see what everyone else has been getting up to this week.