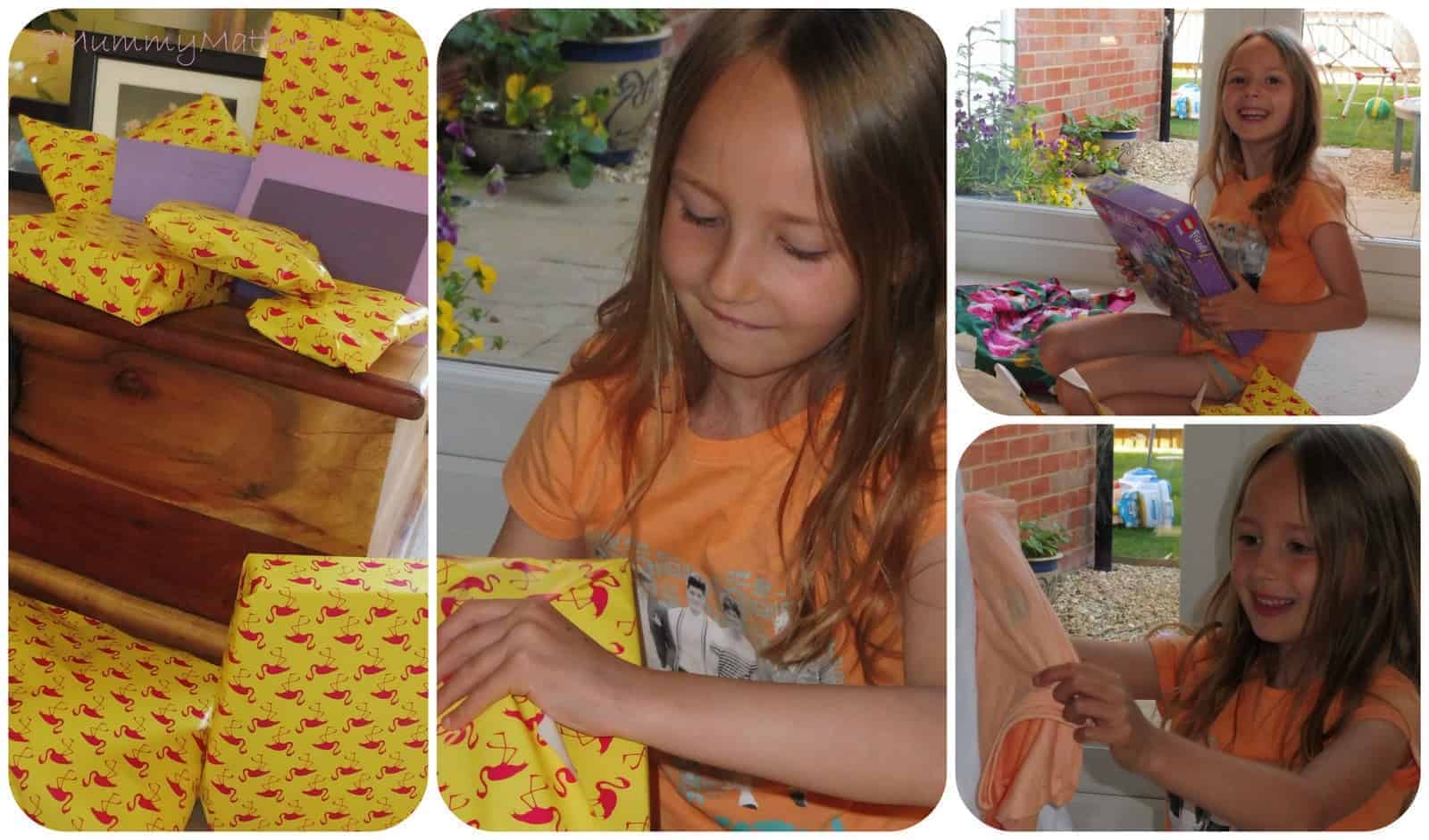 Little Bean's 7th Birthday Celebrations!!
Last weekend we celebrated Little Bean's 7th Birthday with family and friends. She woke early and bless her waited patiently until I awoke. I had told her that she should wake me but she said that she knew I needed to sleep, I felt bad when I woke knowing that she had delayed her birthday celebrations in favour of my sleep.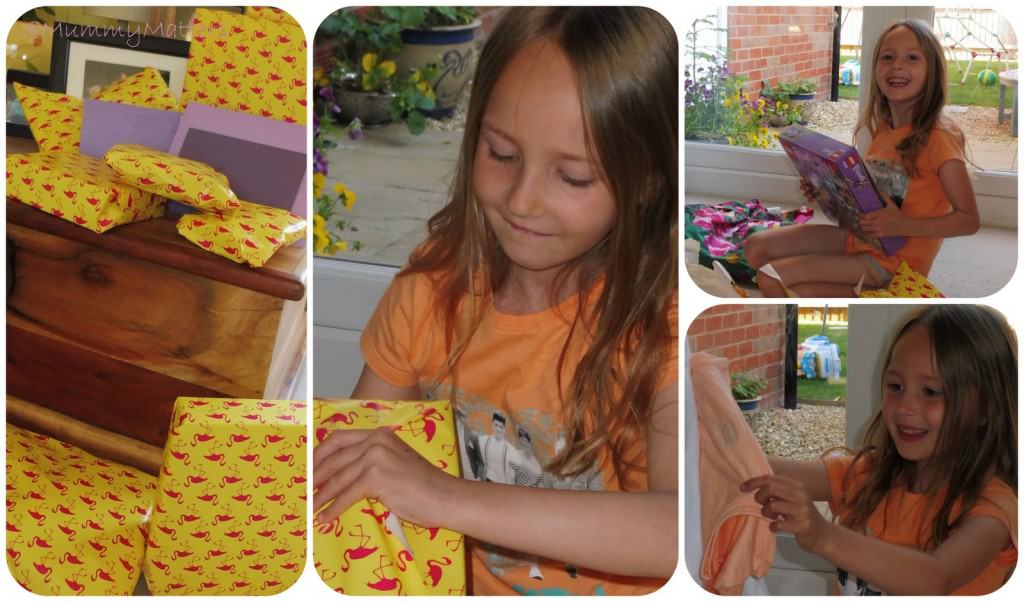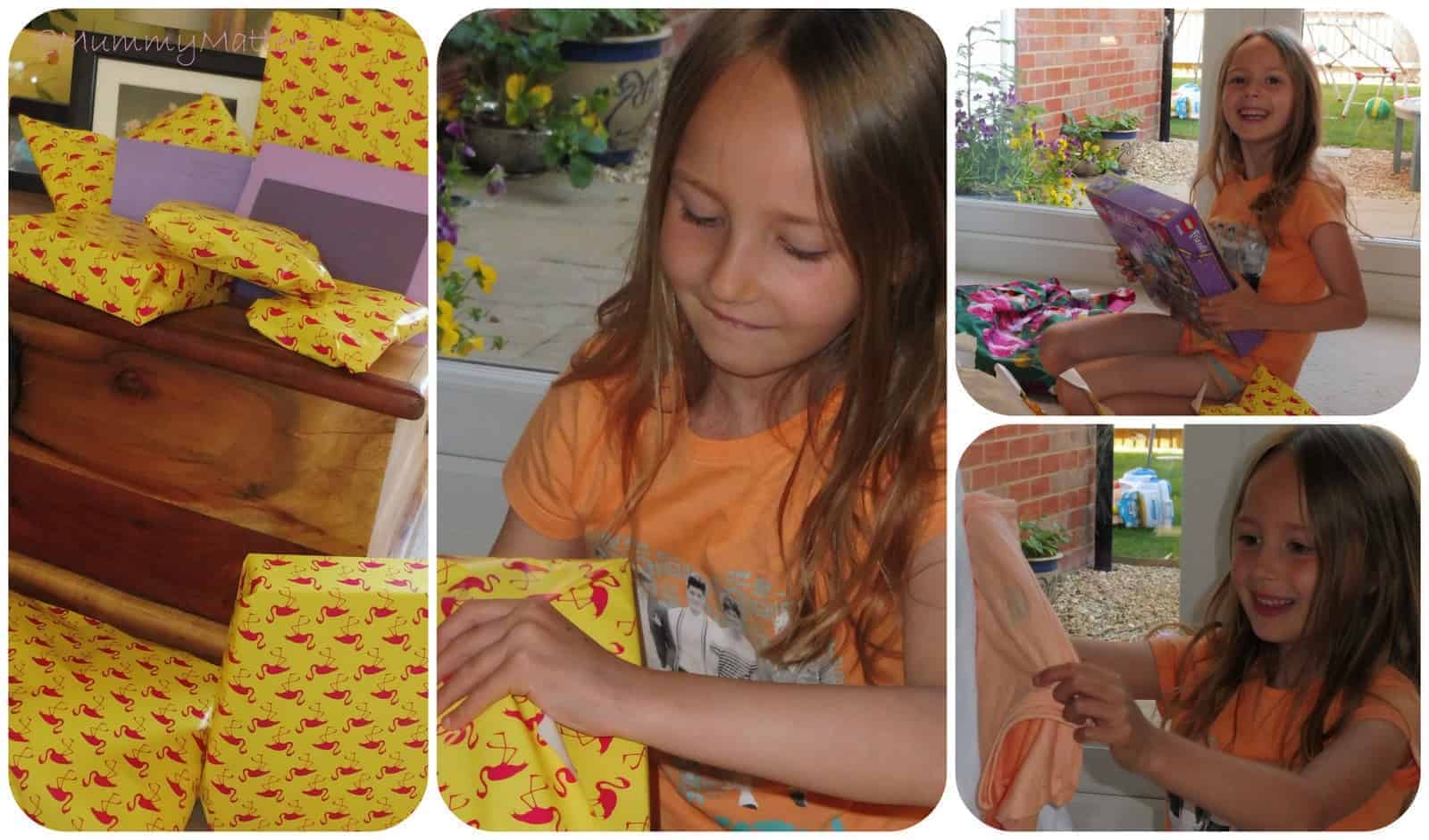 I love birthday celebrations in our house, the Beans get so excited no matter whose birthday it is. The boys couldn't wait to give their sister her presents and excitedly watched as she slowly opened each card and read all the words before moving onto the present. They stood in line passing her present after present off the pile and I looked on with my heart bursting with pride at my beautiful Beans.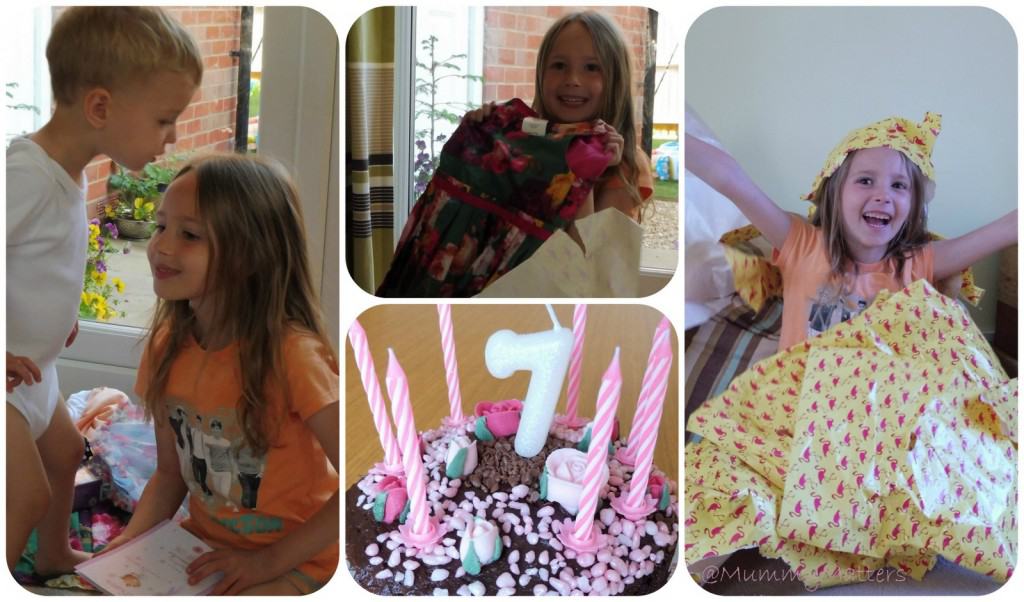 Little Bean was over the moon with each and every one of her presents, this was the first time that I really knew we had got her presents right. In the past although she has been happy with her presents she has never really given us any clue as to what she would like but this year she was much more precise and we managed to make 90% of her wishes come true.
After Little Bean's swimming lesson Little Bean was showered with presents from Nanna (my Mum) and then had a relaxing couple of hours playing with her presents whilst Mum prepared food for her party and I decorated her birthday cakes.
After lunch Little Bean, my Mum and I went to the Antiques Centre in Market Deeping where Little Bean would be having her birthday party. It isn't perhaps the first place you would think of for a 7 year old's birthday but within the Antiques Centre lies Riverside Beads, a treasure trove of a Craft Shop run by Donna and Caroline and their team who are all passionate about crafting. I will tell you more about the party in a separate post next week. Little Bean and her friends enjoyed two hours of crafting fun and were able to take home all of their beautiful creations.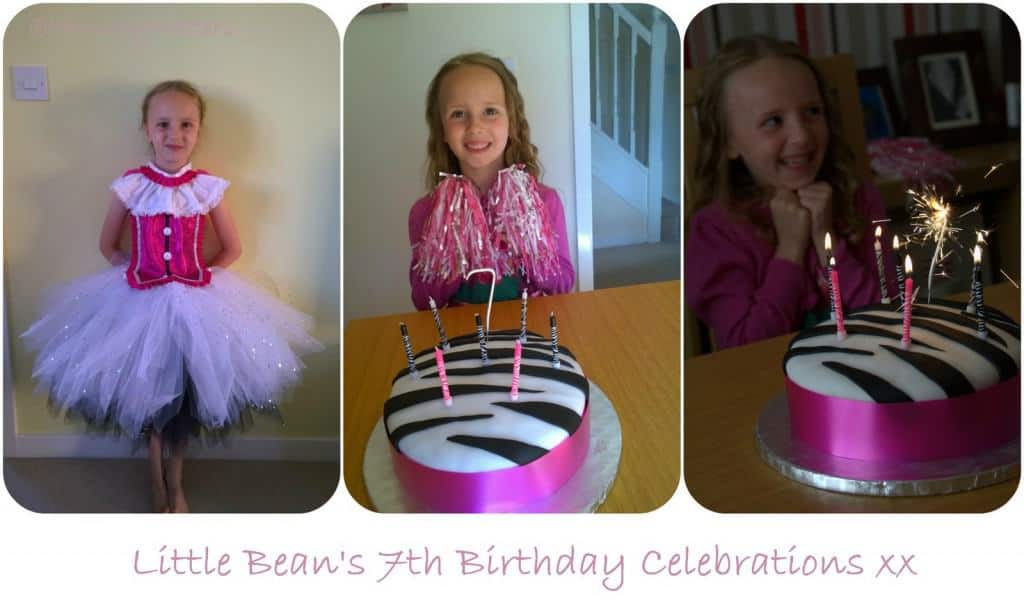 When we returned home it was time for her third round of Birthday celebrations with Nanny and Grandad, Auntie E and Uncle J where she had fun opening more beautiful presents as well as those from her friends. Little Bean was such a lucky girl, she received so many wonderful presents, no duplicates which was amazing, two birthday cakes and a batch of yummy cupcakes. By the time we tucked her up in bed she was totally shattered but had the biggest smile on her face and thanked us once again with big hugs and kisses.
Such a lovely day for our beautiful Bean who we love dearly xxx