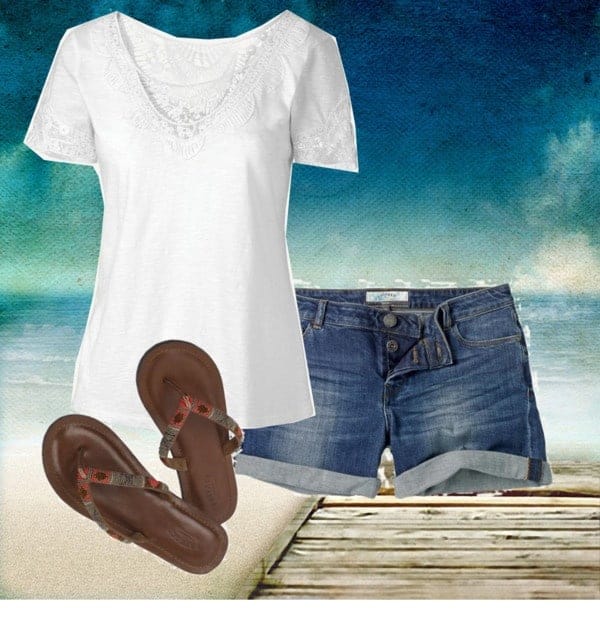 Head to the Beach with Fat Face
These last few weeks having been spoiling us, every now and then we get a little glimpse of the Summer months fast approaching. Yesterday the Beans and I spent the entire day outdoors enjoying the sunshine and I don't know about you but it just makes the world seem a much happier place. More people get out and about walking, having picnics and taking road trips to Country Parks or to the Beach.
This year since my focus has shifted to finally getting back a little bit of body confidence so I have started to look more at the clothes that I wear, I have had a mass clearout of my wardrobes and am now starting to look at replacements. Today's post is inspired by my love of
Fat Face
.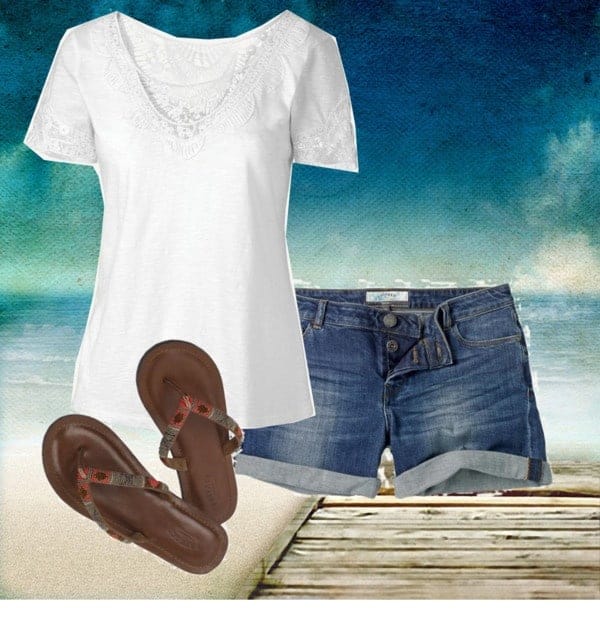 For the longest time I feel like my legs have been hidden away in jeans and leggings but now that the Summer is finally showing it's face I think it's time to get those legs out. This pretty crochet t-shirt is great for showing a little bit of flesh without going overboard and the flip flops add a splash of colour.
I also wanted to take this opportunity to mention my local Fat Face store in Peterborough. I visited a few weeks ago looking for presents for Hubby's birthday (and managed to come away with a few purchases for myself!!) and the staff were amazing. I had popped in after school so I had the three younger Beans with me who are NOT fans of clothes shopping but the staff were brilliant. Somehow they managed to help me to find just what I was looking for (and a few more besides), they stopped Jelly Bean from crying, entertained another shoppers little girl AND kept Little Bean and Beanie Boy happy too. That's the kind of customer service I like and that's the kind of customer service that makes me want to go back to a store again.
DISCLAIMER: I received the St Ives Popover Shirt and Denim Bermuda Shorts for the purpose of this post BUT I am a regular shopper at Fat Face because I love their clothes and so does Hubby. All words, image sets and opinions are my own and may not be copied without my permission. I have not been instructed what to write.