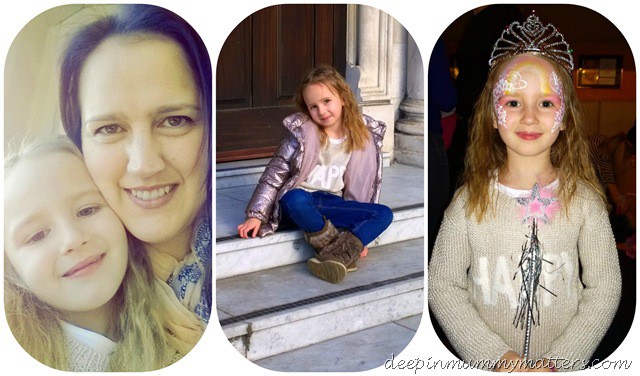 Much needed girlie time thanks to MyVue
Looking outside at the weather today it looks pretty much the same as last Saturday, the only difference is that today I am sitting here typing up this post and last week I was about half way through a very enjoyable day out with just Little Bean and myself. I am very aware of the fact that I need to try to give each of the children some quality one-on-one time so when I was asked if Little Bean and I would like to pop down to London to Vue Piccadilly for a Kids AM screening of Barbie The Pearl Princess, I grabbed the opportunity with both hands.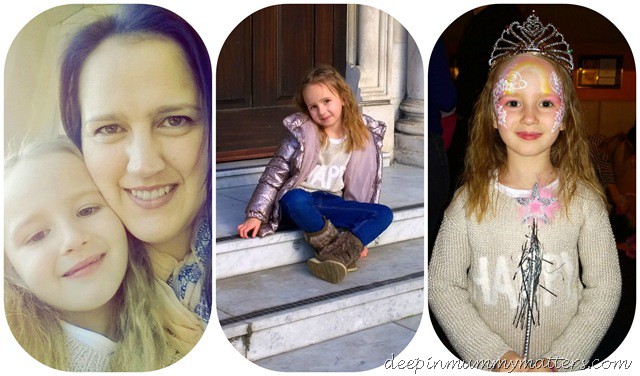 As my Mum dropped us both at Peterborough Train Station on that beautiful sunny morning Little Bean held my hand and said "perhaps since this is a special girlie day we could get some sweets for the train" a girl after my own heart! For the train journey I had packed one of Little Bean's Blossom Magazines and we worked our way through it from cover to cover, reading stories, completing activities and colouring in.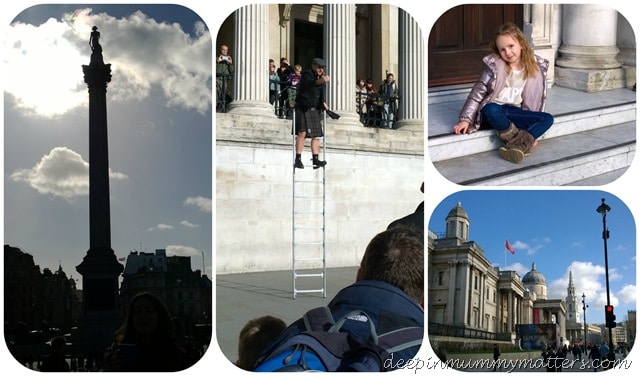 We arrived at Vue Piccadilly about 45 minutes early (very strange for me!) so we decided to pop down to Trafalgar Square to look at the sights and to watch a bit of street theatre. Little Bean LOVES street theatre and will happily stand and watch it for ages.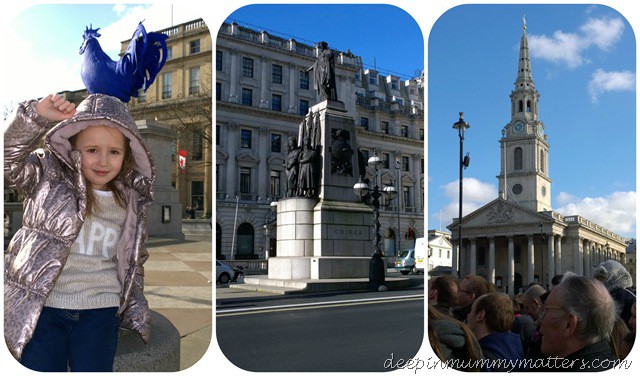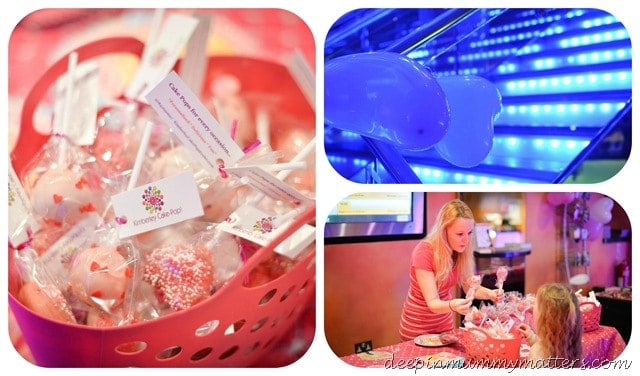 After a slow walk back we arrived at Vue Piccadilly spot on time where we were presented with scrumptious Cake Pops by @KimberlyCakePop (they were delicious) before Little Bean was whisked away to be transformed into a Princess with Face Paints, Glitter Tattoos as well as wands and tiaras provided by Fancy Dress Ball.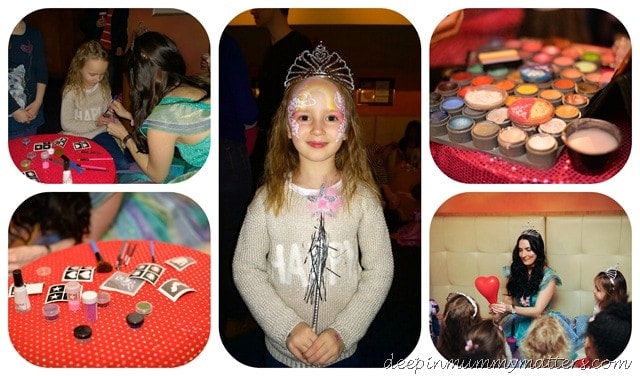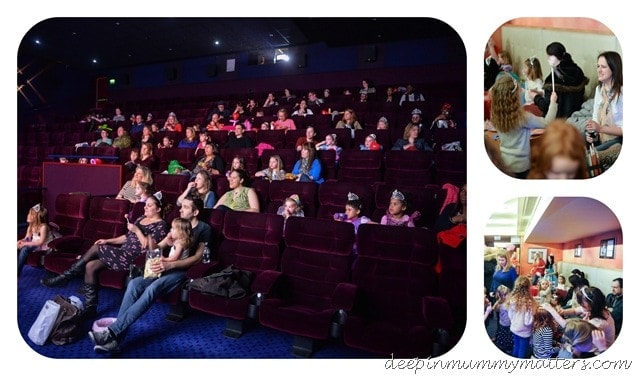 It's such a shame that we don't have a Vue Cinema close to us because I love them. The seats are really comfortable and they have arena-style seating where you can see perfectly over the person-in-front's head so there's no chance of a sore neck from craning to watch the film around the lady with the 'big hair'. As a family we love films and trips to the cinemas so Vue would be perfect for us as they have great range of offers on to suit everyone.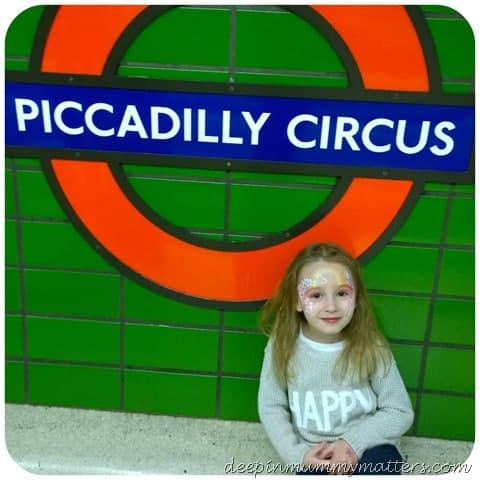 After our trip to the cinema I asked Little Bean what she wanted to do with the remainder of our day and was pleasantly surprised when she asked if we could go to the Science Museum so we hopped on the underground and were able to walk straight into the museum as there were no queues – perfect!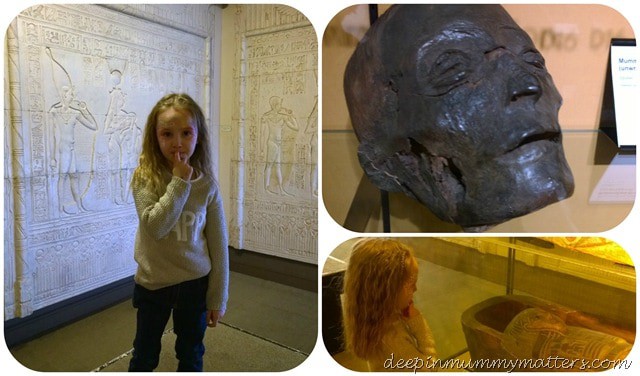 Little Bean took charge of the map and directed us straight to the top floor so that we could look around the History of Medicine – she is always interested in medicine and the human body, perhaps she will become a Doctor? She wasn't overly keen on the Sarcophagus or the Mummified Head but she did make me laugh with comments like "ooh look Mummy an old phone box".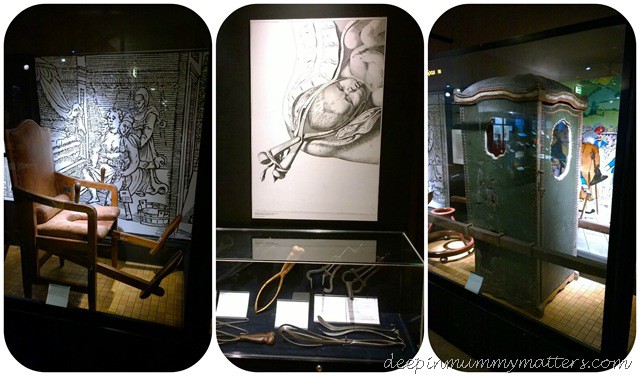 I was very impressed when Little Bean looked at the Palace created out of medicine because she said "ooh look Mummy, that looks like lots of sweets doesn't it. It's not though, it's medicine and that's why it's dangerous because children might think it is sweets Mummy". Of course, she is completely correct but I just didn't expect to hear her say it. School is making her grow up so fast and I am immensely proud of how well she is doing.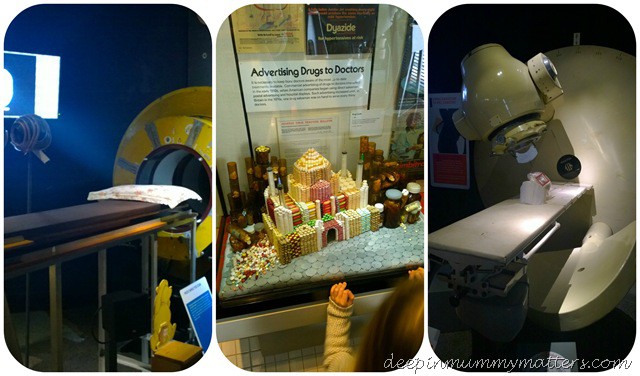 I was sure I had visited the Science Museum before but either it has changed loads or I'm thinking of somewhere different because I couldn't remember half of it. Little Bean LOVED the Launchpad area because there were so many experiments for her to get hands-on with. She actually surprised me by how patiently she waited for her turn to give things a go. I can pretty much guarantee that had it been one of her brothers in front of her they would have been pushed out of the way before they had even finished.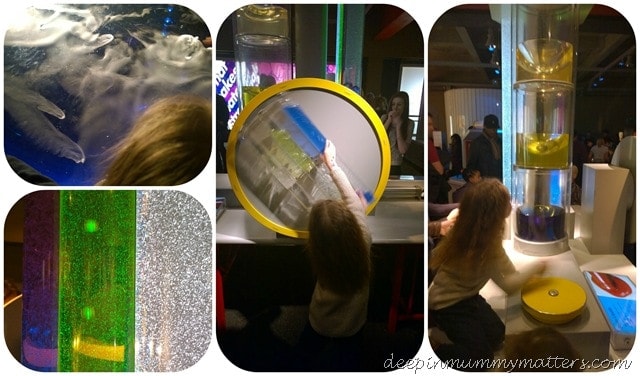 The great thing about getting kids involved is that they learn so much more than by just reading or looking at pictures. Little Bean asked lots of questions about why things were happening and on the exhibits where she had to answer questions I was pleasantly surprised by how many she got right, she even gave me great explanations as to why she chose her answer so I knew that she had actually thought about it and not just guessed. I love that she is so eager to learn.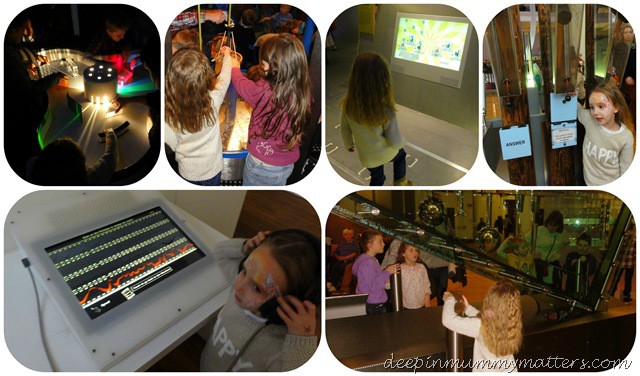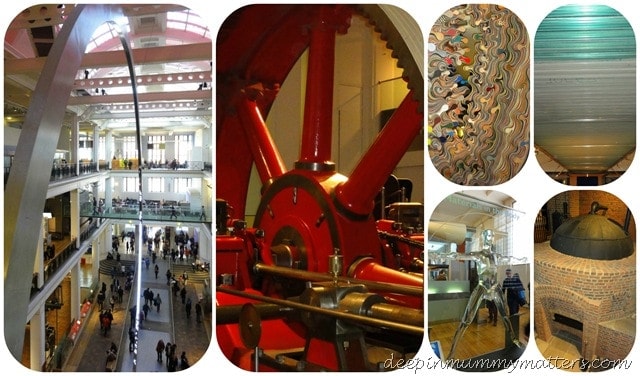 The final area we visited was very prominent for Little Bean as her topic this term is 'Space'. Last year, Little Bean and Beanie Boy visited the National Space Centre with Daddy and had a blast. Little Bean is very interested in Space and loved exploring. It's a shame we didn't go to this section first though because I felt that we had to rush towards the end to get back in time for our train home.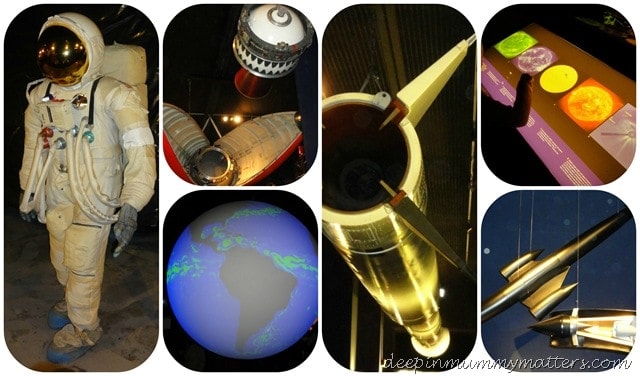 Since it was Little Bean's day I asked her what she wanted for her tea before the train journey home and she asked for Pizza Express. Unfortunately I couldn't find Pizza Express in South Kensington and so I said that would hop on the Underground and head back to St Pancras and search for food around there. When we got there she spotted McDonalds and said she would like some Fish Fingers so Fish Fingers it was followed by a Smarties McFlurry for dessert.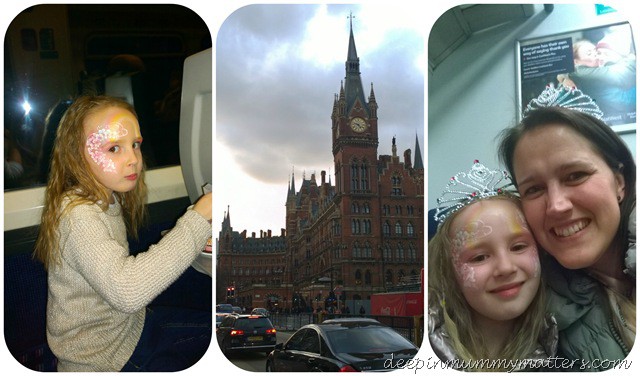 We were both shattered at the end of our busy day and so we just cuddled up on the train journey home. I asked Little Bean what she thought had been the best part of our day and *tissues at the ready* she said "just spending the day with you Mummy". She's right, I can't wait to do it again!