Ever since my Beans were little, I have made a conscious effort to book quality one-on-one time with each of them. Growing up as an only child, I always wanted a big family; I know how special that time alone with a parent can be. So as we approached Lillie's 13th birthday this year and began talks of what she wanted to do for her special birthday, I was blown away when she asked if we could have a Mother and Daughter weekend away. I had recently given her my old DSLR camera, so she thought it would be cool to go away and have some time together where I could teach her how to use it.
A weekend by the sea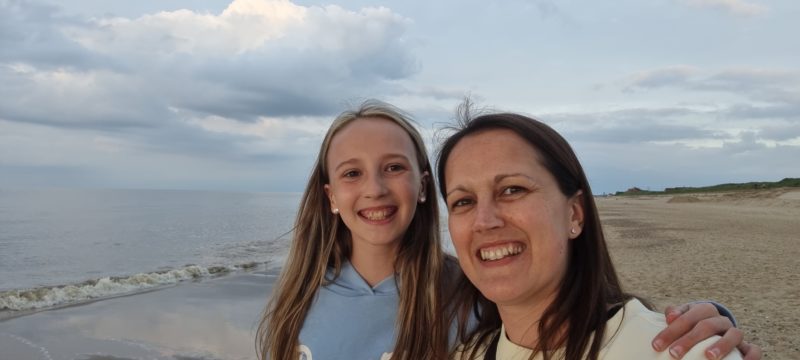 When I asked Lillie if she had any preferences of where she wanted to go, a few places were thrown into the mix, but in the end, she settled on a weekend by the sea. I wanted her weekend to be something special, so I looked online and found a lovely place in Bacton-on-Sea on the Norfolk coast called Olde Hall Bed and Breakfast. It had recently been redecorated, had access to its own private pool, was less than half a mile from Bacton beach and a short drive from Cromer, the home of one of our favourite crystal shops – Little Gems Rock Shop.
Olde Hall Bed and Breakfast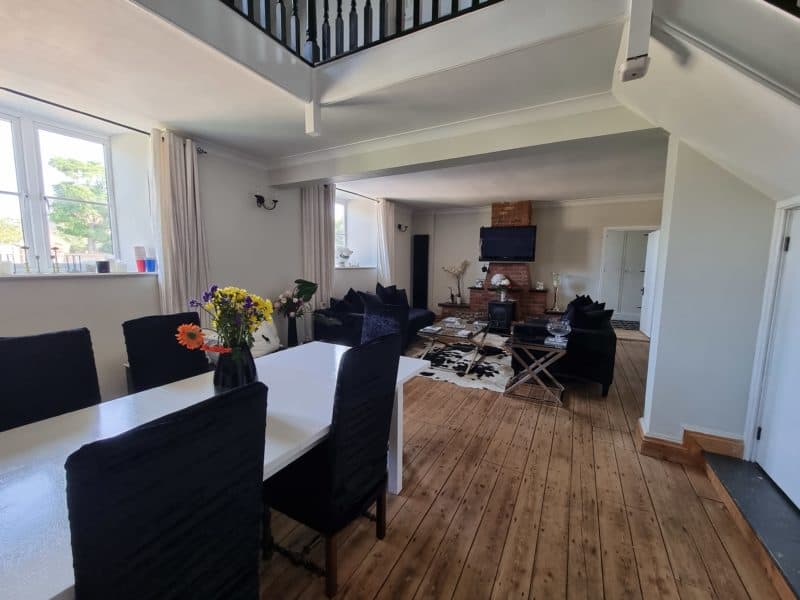 I booked for us to stay from Friday night until Sunday, so after school finished on Friday, we hopped in the car and arrived at Olde Hall around 6.30 pm. We were met at the door by Hazel, who lives in a private section of the house. Hazel gave us a very warm welcome; she wore a face mask and had hand sanitiser available in the entrance hall. She explained that our room had been cleaned and sanitised, ready for our stay and that she had left the key in the door ready for us so that nobody else would enter our room during our stay.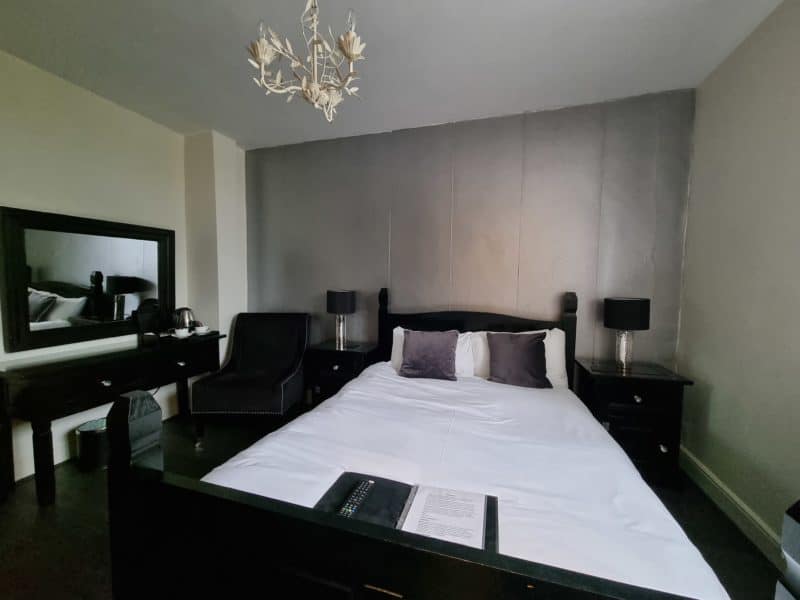 Our room was beautiful, modern, and spacious, with a lovely en-suite with a large walk-in shower. There were tea/coffee-making facilities and smart TV, which enabled Lillie and me to watch our favourite movies on Netflix.
Evening Beach Walks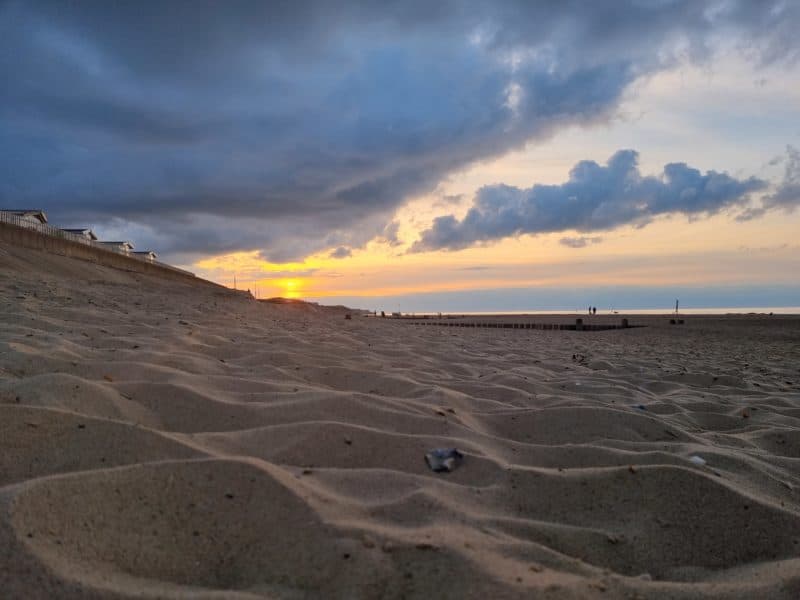 Hazel gave us directions to the beach, which were just a 5-minute walk, so we didn't waste any time kicking off our shoes and dipping our toes in the sea. We arrived at the beach in time to watch the sunset. It was the perfect start to our girly weekend break.
Private Swim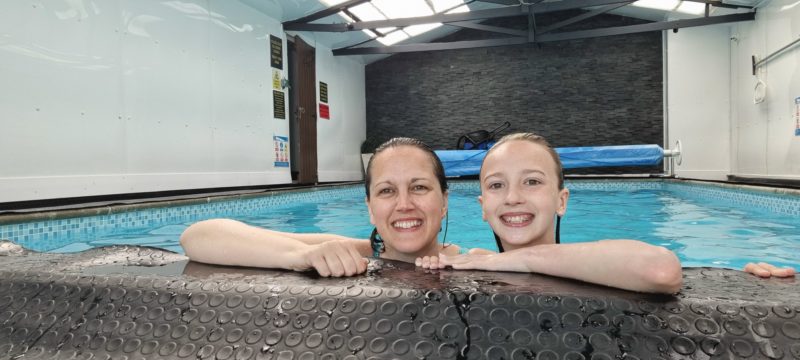 As I mentioned above, Olde Hall has its own private swimming pool with private access from the car park. You receive a complimentary swim session when booking a stay, so we booked ours for Saturday morning. You can hire the pool for extra sessions at additional cost, but we had so many plans we didn't have time to get back in the pool.
The pool was lovely, just the right size for Lillie and me to have a leisurely swim, play a few games of pool tig and races – I knew I would regret it the next day!!!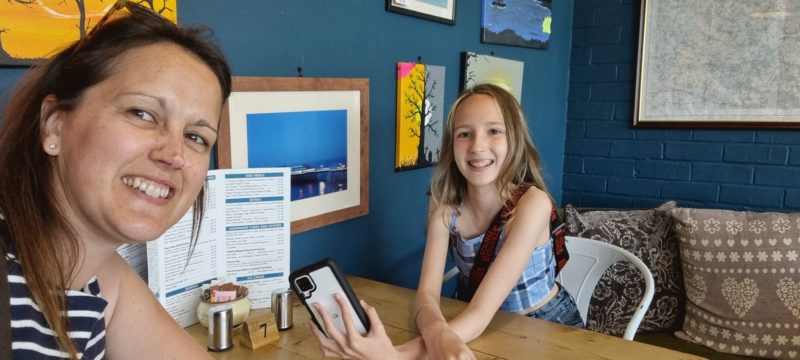 Upon Hazel's recommendation, we popped over the road afterwards to a small cafe called Sugar n Spice for our breakfast. After all that swimming, I couldn't turn down a cooked breakfast of bacon and eggs; it certainly hit the spot.
A Tourist Day in Cromer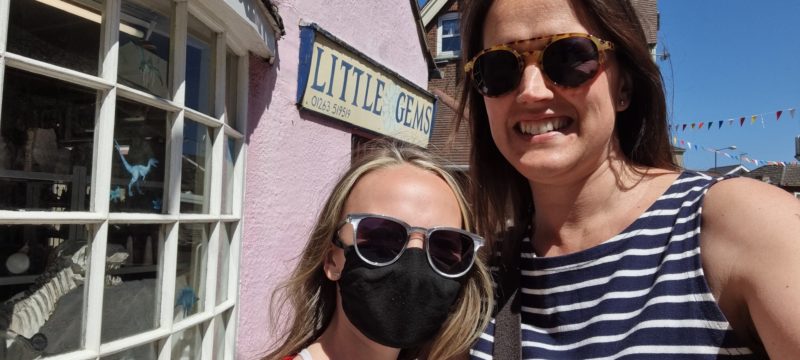 Cromer is one of our family's favourite seaside destinations. We love everything from the small cobbled streets, to the beautiful gift shops, our favourite crystal shop, the cinema, arcades and pier, not forgetting the best chips, doughnuts and ice-creams and of course the beach!!!
We spent a long time in Little Gems buying some of our favourite pieces and having a really lovely chat with the lady who was working there. They are always super friendly and helpful.
We spent our day looking around some of our favourite shops and having a little spend before booking into the chip shop for our tea. It's the only time we buy fish'n'chips from a chip shop, perhaps it's the seaside girl in me, but that's where they always taste the best.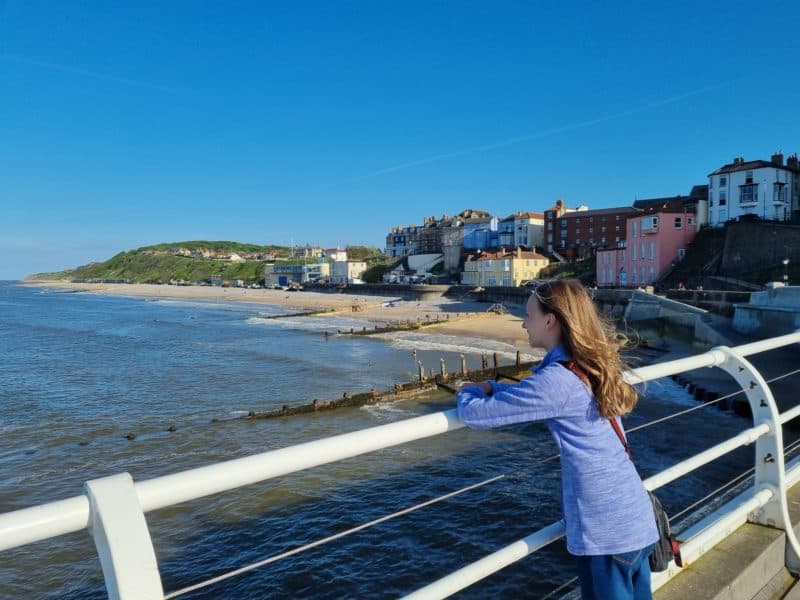 With full tummies, we decided we needed a little walk, so we ventured down to the Pier to watch families crabbing and then went for a walk along the beach and the promenade. Lillie couldn't resist the lure of the amusement arcade and the 2p machines, where she managed to win a few small prizes.
Sunset in Bacton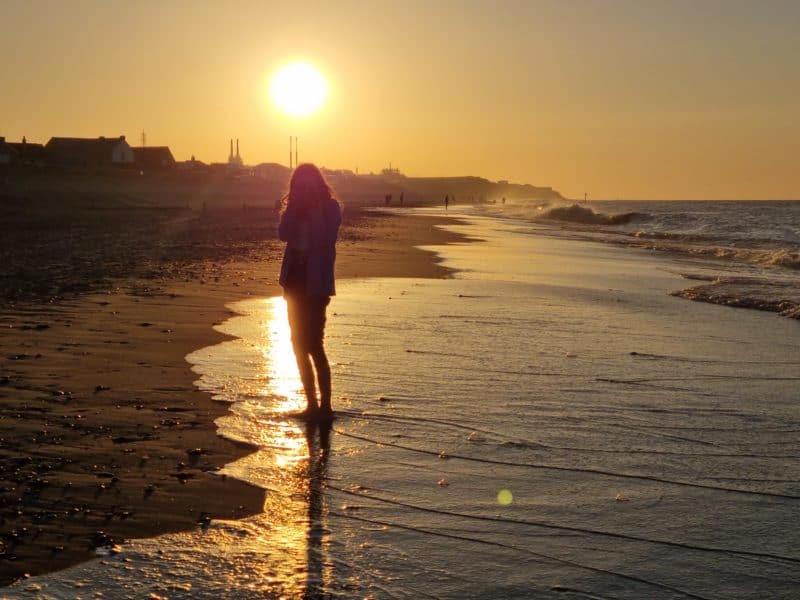 Lillie is a girl after my own heart and wanted to learn more about photography at sunset, so we grabbed the DSLRs and headed back down to the beach. The beach in Bacton is beautiful, serious soft underfoot, and the sunsets are stunning. I showed Lillie some of the more simple settings and gave her a few prompts to try. I took photos on my camera, and she tried to replicate them on hers. It was a fun activity to do together and a lovely experience as mother and daughter because we have the photographs as a memory of our time together.
We returned to our room for facemasks, sweets, another movie and lots of girly giggles.
Bacton, Mundesley, Cromer and Wells-next-the-Sea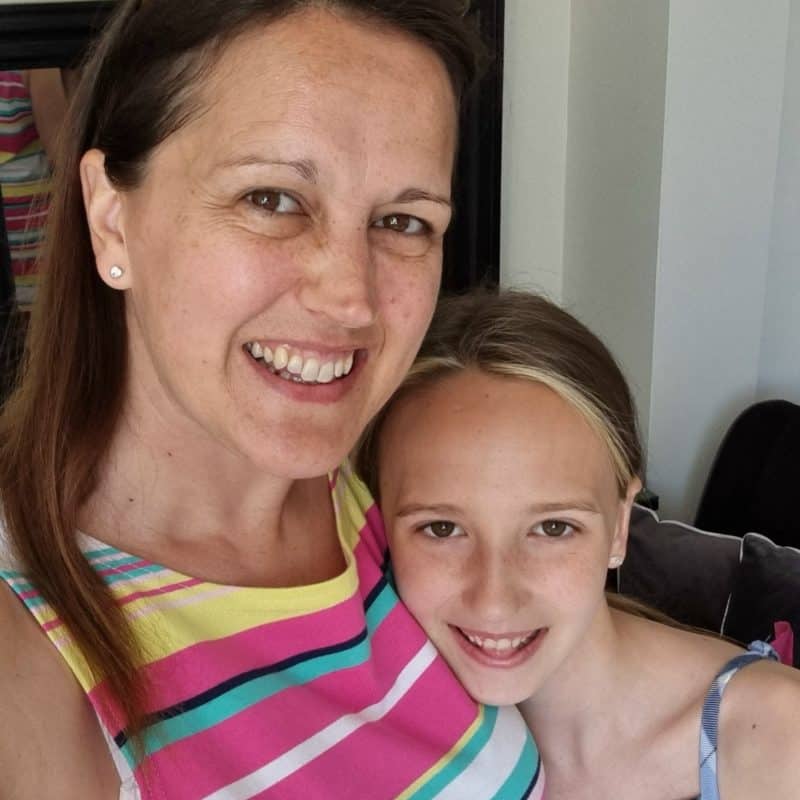 I always like to make the most of our time away, so we never rush home on our last day. Before we checked out of Olde Farm, we had a catch up with Hazel and promised ourselves that we would definitely return one day. It had been the perfect base for our girly getaway. We planned to visit a few of our favourite places on our way home to stretch out our last day in Norfolk.
First stop – Bacton Playing Fields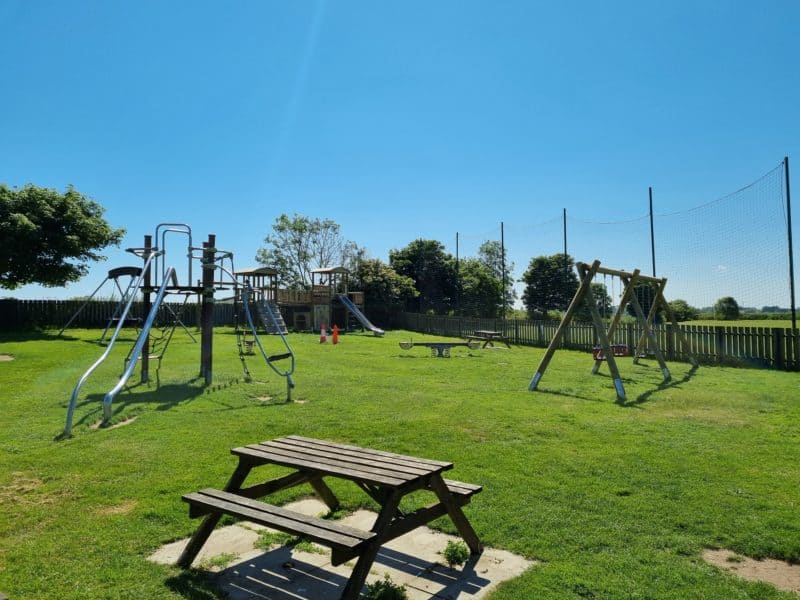 When we arrived in Bacton, we noticed the playing fields and play area just to the side of Olde Hall and were intrigued to see what they had to offer, so we went for a little walk and had half an hour of acting like big kids and playing in the park. You're never too old to have fun!
Second stop – Mundesley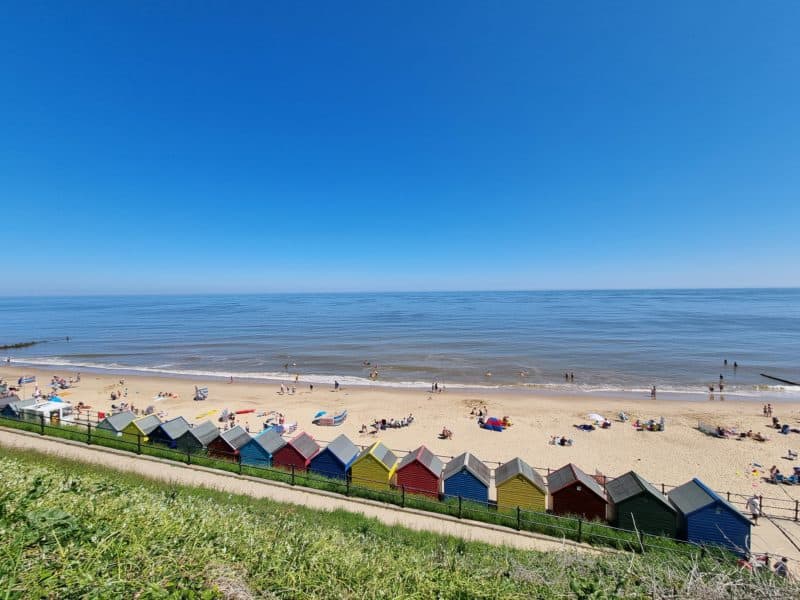 On our previous family holiday to Norfolk, we had briefly visited Mundesley, and I remembered a little shop where we had purchased a few licensed VW picnic pieces. Hence, I wanted to call in and see if they had any extras to add to it. They didn't disappoint; we found a new picnic rug to go with our picnic bag and windbreak. We visited a few other shops and had planned to do crazy golf, but the queue was too long, so we made our way into Cromer.
Third stop – Cromer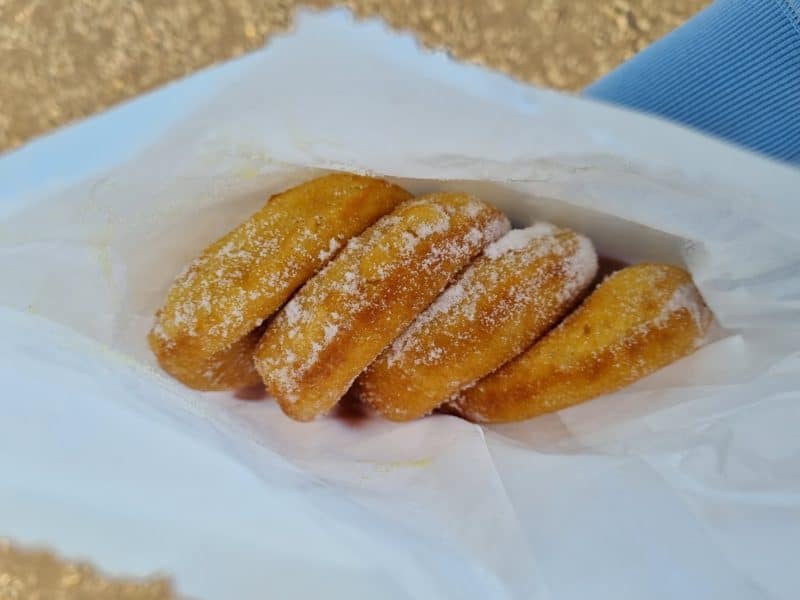 Lillie had seen a few things she had wanted to buy on Saturday but hesitated and later regretted so we went back into Cromer for a spot of lunch and last-minute shop followed by doughnuts on the promenade – well, it would be rude not to!
Final destination – Wells-next-the-Sea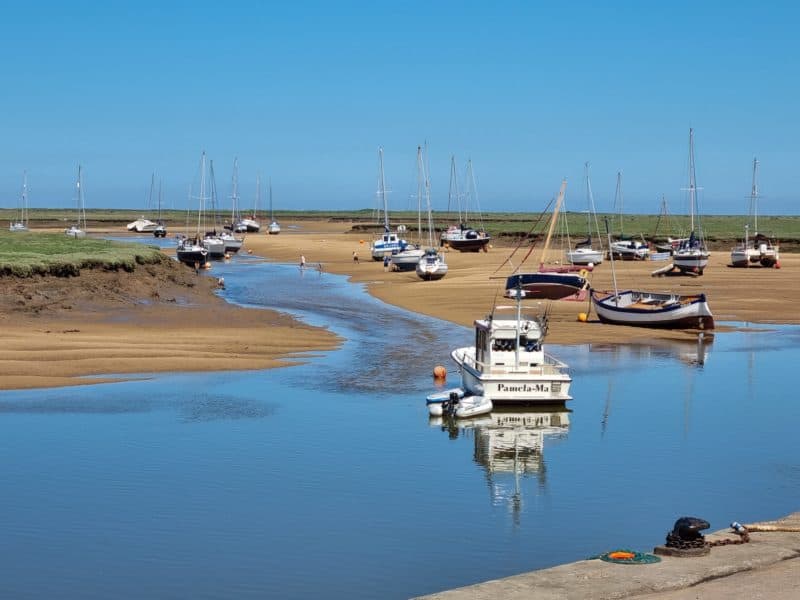 Another family favourite! The sun was shining beautifully, and it was a scorching day, so we visited some of our favourite shops before heading back to the car to pop on our beach gear, drop off our purchases and then jump onto the train which took us down to the beach. You can walk, but it's a fair way when you want to hit the beach and relax for a few hours. Plus it's fun to travel by train and wave at all the people who chose to walk.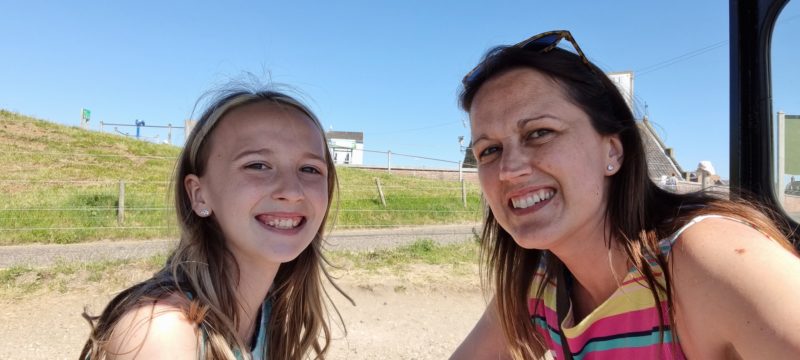 Once at the beach, we hooked up the speaker, broke open the snacks and water and relaxed in the sunshine for a few hours, talking about our weekend, about Lillie's hopes and dreams and life in general. It was lovely to have that time to really talk to each other and share our thoughts.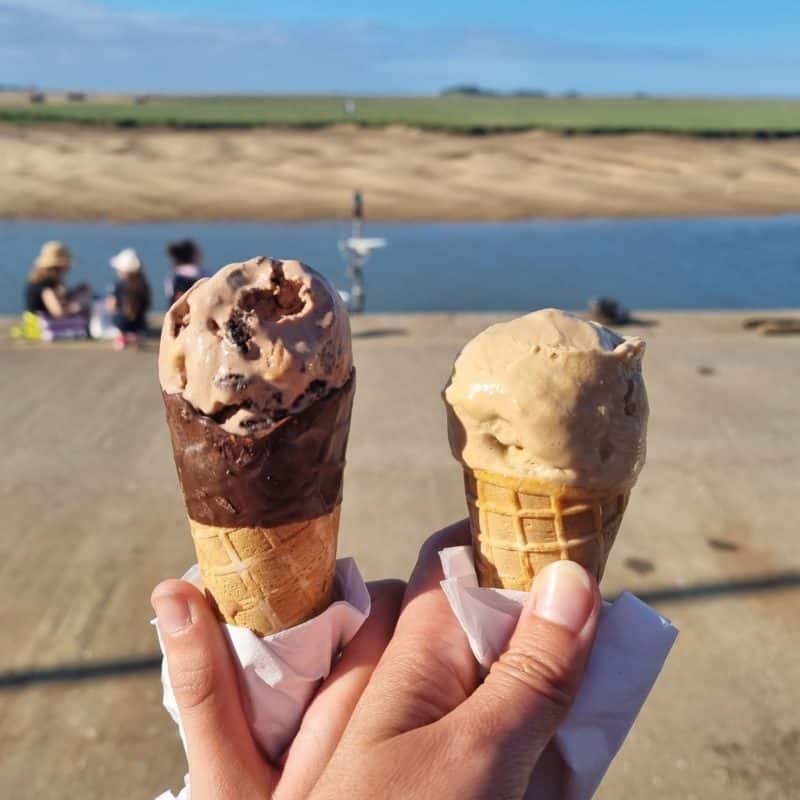 As the temperature started to drop, we decided to walk back to the town centre to grab more fish and chips. Well, we wouldn't be revisiting the seaside for a while. There was quite a queue for the chip shop but let me tell you; it was well worth the wait. We would have demolished the lot, but we had both spotted the ice-cream parlour on the corner and left just enough space for a Marshmallow Mudslide and a Salted Caramel Ice Cream to keep us fuelled on our walk back to the car.
Homeward Bound
The sun continued to shine for us all the way home, so we turned up the stereo, sang along to Little Mix, Fleur East and some Eminem thrown in for good measure. We may only have been away for two days, but the time we spent together was immeasurable. If you get the chance to do this with your children, I urge you to do it because the memories you make are worth it.