Models for a day: John Lewis Kids Range
When you're the child of a blogger, life can be a little strange. You get asked to do all manner of odd things, test this toy, go to that event where you might bump into people you have seen on the TV, attend this premiere or like my Beans last week, take your pick of the children's department in John Lewis and pretend to be models for the day!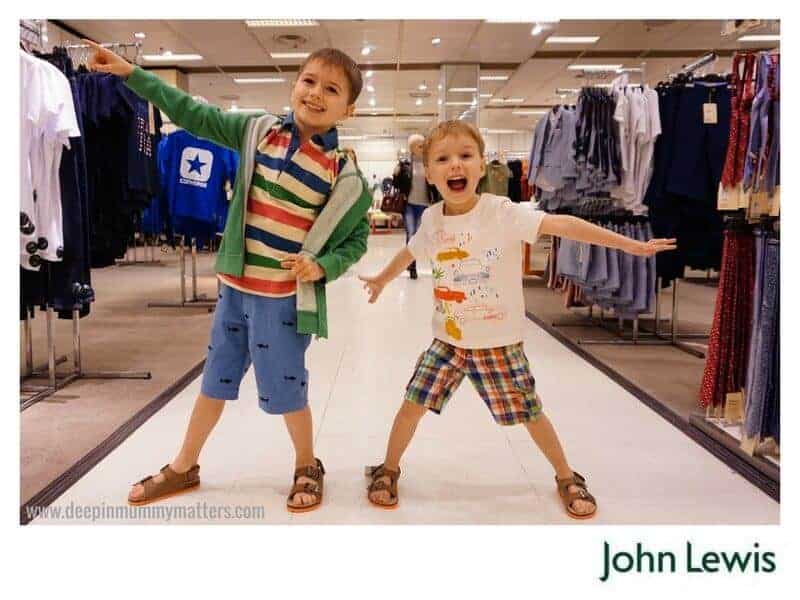 The children arrived to find a changing room all to themselves along with a number of pre-selected outfits to give them a headstart. They each picked out the clothes they liked the best and we set to work on having some fun taking photographs in the store.
Little Bean was instantly taken with this John Lewis Girls Frill Hem Rabbit T-shirt teamed with the Twill Knee Shorts in Chintz Rose, Straw Sun Hat with Bow and Penny Rainbow Sandals. It's a perfect Easter themed outfit and I loved her in it. The boys went for the bright colours, this is exactly the sort of outfit I would buy for both of them, I love the mix of colours, stripes and checks.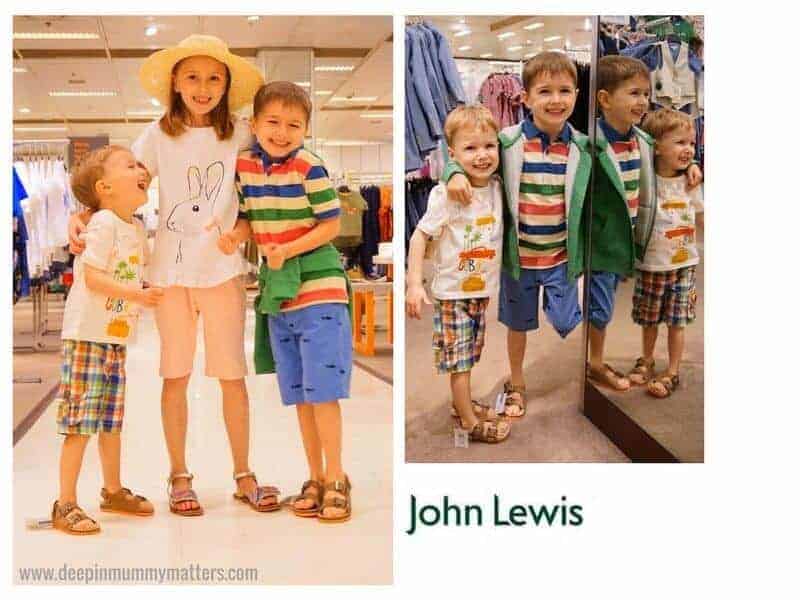 Jelly Bean wears: Cuba Vintage Car t-shirt, Orange/Blue check shorts and Josh leather footbed sandals. Beanie Boy wears: Bar stripe polo shirt, shark embroidery chino shorts, neppy zip hoody in green and Josh leather footbed sandals.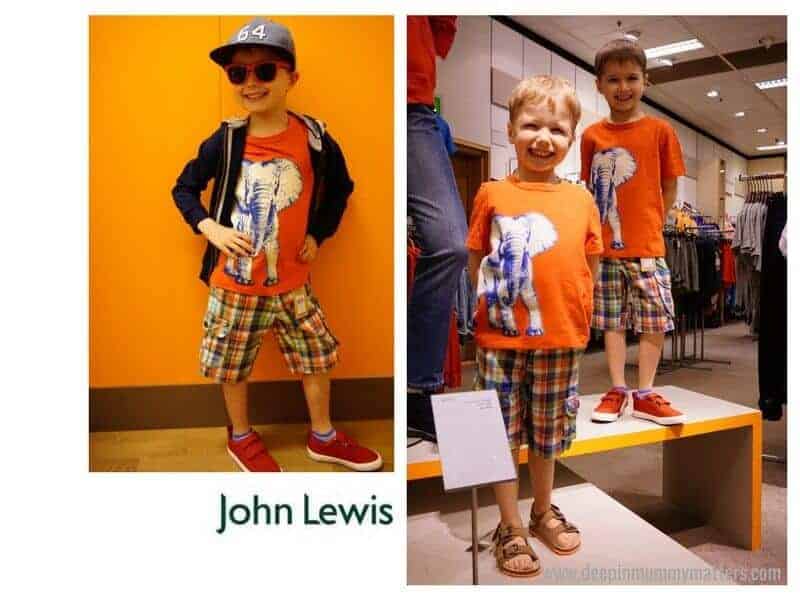 When the boys next appeared from the changing room they had opted for a nearly matching combo, again this is something I often do with the boys when we go out. Beanie Boy really liked the orange/blue check shorts which Jelly Bean had chosen previously and they both loved the elephant t-shirt which worked well with the shorts. I love to see the boys wearing bright colours during the Summer, it suits them both despite their different complexion and hair colourings, they scream hot Summer's day!! Beanie Boy also wears John Lewis Oliver canvas shoes, Core hoodie, Chambray flat peak baseball cap and rubber wayfarer sunglasses in red.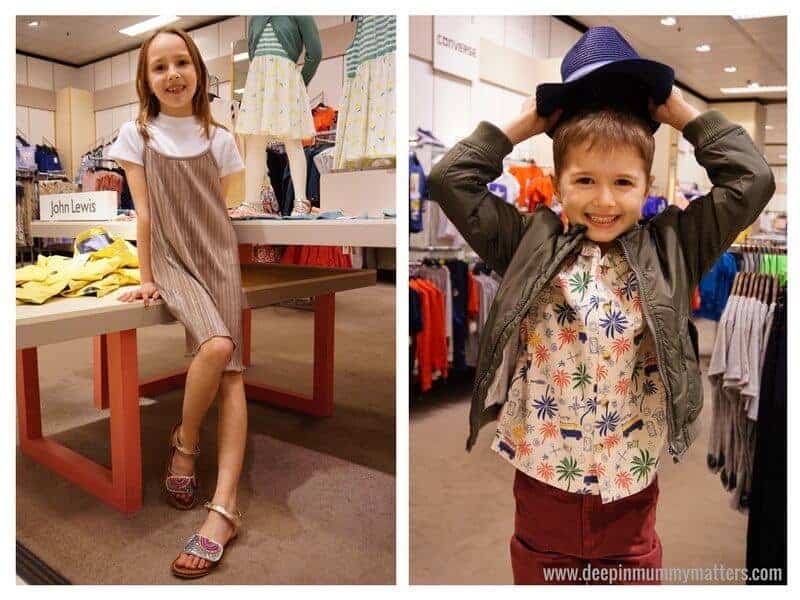 Little Bean is quite the girly girl when she wants to be and loves a dress but generally only when she has chosen it. She was instantly drawn to this Plisse slip dress in pink teamed with the white turtleneck top which I never would have thought she would choose in a million years. They never fail to surprise you do they?!
Now call me biased but I LOVE Beanie Boy in this outfit, I think he looks such a dude. He told me he felt like Olly Murs in this one and I can definitely see where he is coming from with his blue straw trilby hat. I might just have to splash out on the Prix Bomber jacket and the Pirate Print shirt because he looks so flipping cool – plus the shirt has camper vans on it so it's kind of compulsory that we own it!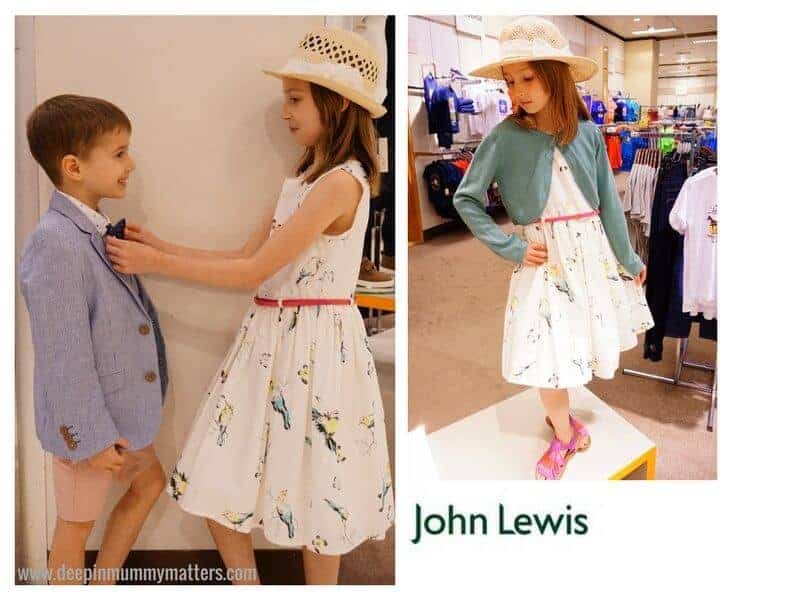 If you're going to be attending any formal events this Summer with your children then you'll want them to dress up and look smart for the day. To say that I was jealous of the choice of beautiful dresses for Little Bean would be an understatement! So many pretty dresses but I love this Water Colour Bird dress teamed with the Lead In Shrug in aqua and Paige Tassel sandals.
Beanie Boy looked very dapper in the Heirloom Collection Oxford Cotton suit shorts, Heirloom Collection Ticking Stripe Waistcoat and Blazer, Heirloom Collection short sleeve spot shirt and denim pinspot bow tie.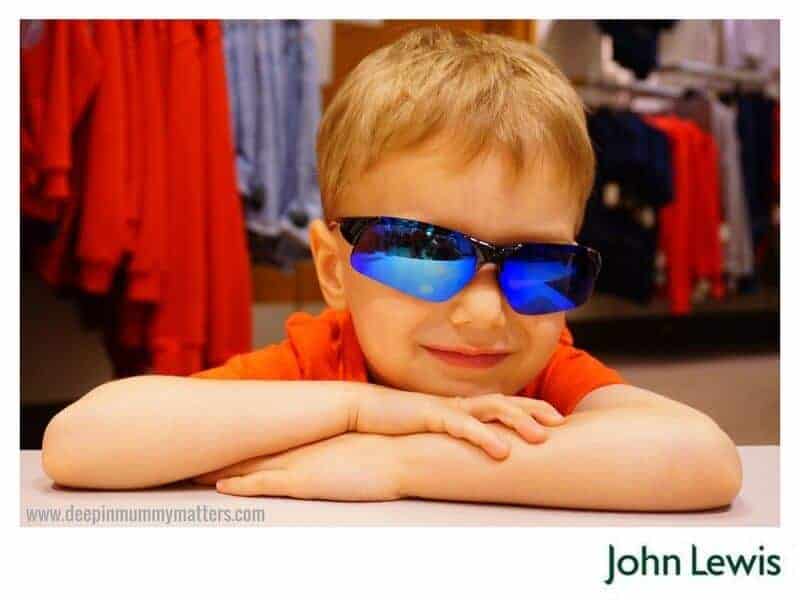 Whilst the older two were looking very smart, this little dude could be found chilling out with this Sports wrap sunglasses – he's too cool for school this one!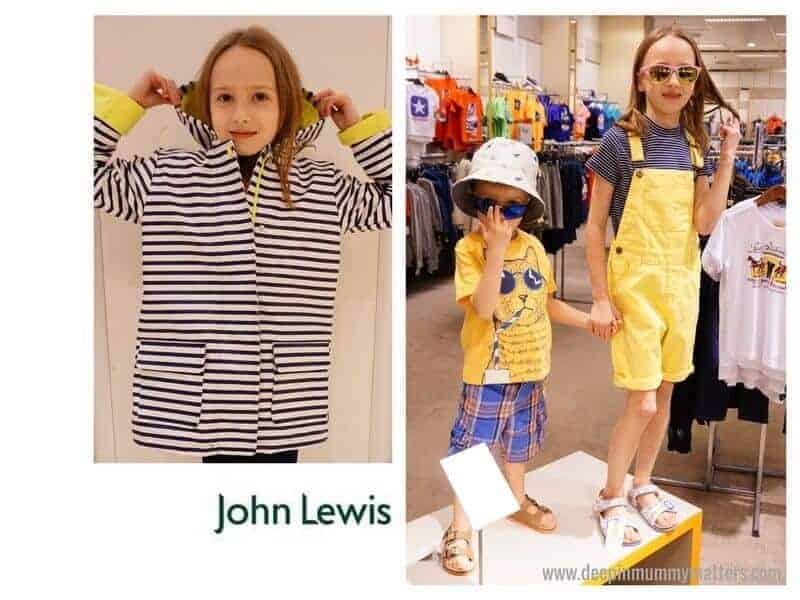 It's funny what happens when you leave children to their own devices and let them choose their own clothes. Little Bean and Jelly Bean had a look around the children's department and came back with items that complimented each other. First off Little Bean loved the striped rain mac with yellow accents, with the British weather you're always going to need a light rain mac on hand and it always helps if you look stylish too!
Looking very yellow for the Easter Season Little Bean and Beanie Boy looked lovely in their matching yellow and blue combos, I was very happy with their choices. Jelly Bean was most definitely swayed by the Cool Cat t-shirt and paired it well with the multi-check cargo shorts.
Little Bean looks perfectly on trend with her yellow bib shorts which she teamed up with the navy/white stripe turtle neck t-shirt and ditsy footbed sandals. She loved the t-shirt so much she then kept it on with a pair of knee length denim shorts and ditsy floral sunglasses.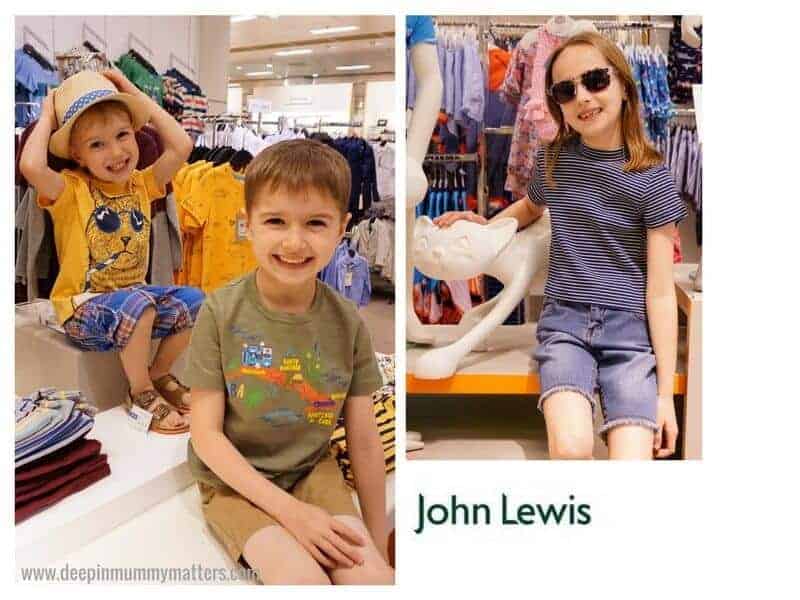 Beanie Boy went for the khaki look in the Cuba map t-shirt and core chinos shorts. They thought it was very funny sitting up on the table along with the shop models and certainly got a few funny looks from passers-by.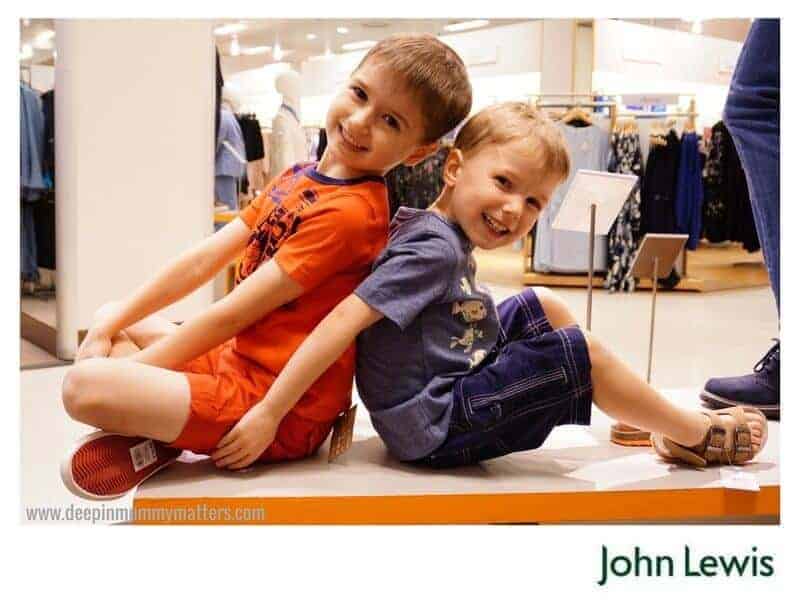 The final outfits for the day were from the boys in red and blue. Beanie Boy wears the John Lewis core chino shorts in red with the racing cars t-shirt and Oliver canvas shoes whilst Jelly Bean chose the Friendly Fish glow-in-the-dark t-shirt with navy blue pull-on shorts and Josh leather footbed sandals.
As you can see from these photographs the children had lots of fun and there are many more photographs of them over here on the Mummy Matters facebook page. The staff at John Lewis Peterborough are really friendly and approachable with nothing being too much trouble for them. They are extremely proud of the new season's range of clothing and you can see why with such a great choice and the high quality that you would expect from such a prestigious brand.
These are just a very small selection of the items available at John Lewis, to see the full range check out their website or pop into your local John Lewis store.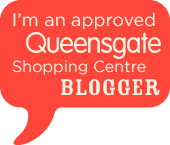 DISCLAIMER: The Beans were each allowed to choose an item of clothing to keep as a thank you and we received complimentary drinks and cake each in the John Lewis restaurant. All words, images and opinions are my own and may not be copied without my permission. I was not instructed what to write.