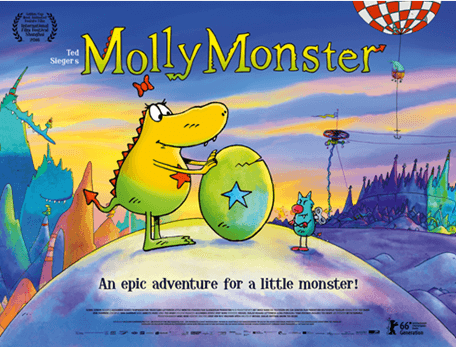 Molly Monster – an epic adventure for a little monster / EASTER EGG GIVEAWAY!!
IN CINEMAS NATIONWIDE 21ST APRIL
Molly Monster was always the smallest in her family – until now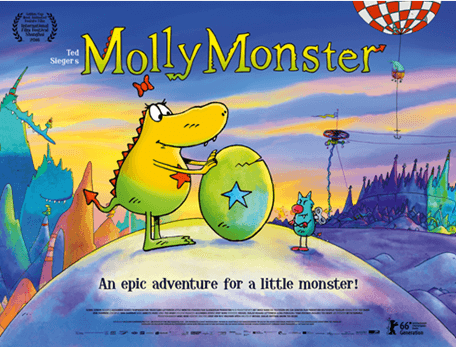 Synopsis
Get ready for the adventure of a lifetime as Molly Monster, the latest film from Enchanted Animation, premieres in UK cinemas on the 21st of April. Delightfully heart-warming and beautifully animated, get your family together this Spring for a story all about new beginnings.
In Monsterland, when the mothers lay their eggs it is the father's job to keep them warm until it is time for the eggs to hatch. Baby monsters only hatch on Egg Island, so when Molly finds out she is going to be having a new brother or sister, she knows her family are off on a trip.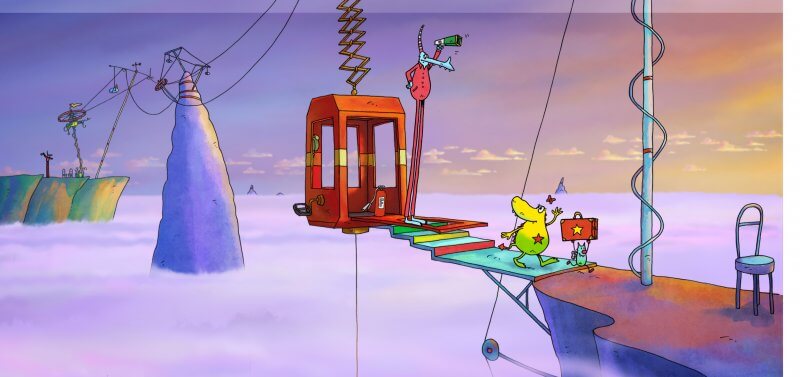 However, Molly Monster is too young to join her parents on the journey to Egg Island which leaves her feeling upset and disappointed. A determined Molly sets out on a journey to be reunited with her family – and it is longer and far more difficult than anything she could have ever imagined.
Accompanied by Edison, her best friend and toy, Molly learns what it means to be a family and most importantly what it means to become a big sister!
Molly Monster is a charming piece of storytelling for pre-school children which teaches them about family bonding and friendship. Ted Sieger's MOLLY MONSTER, is an international coproduction of Sieger, Little Monster GmbH,Trickstudio Lutterbeck GmbH, Alexandra Schatzfilmproduktion UG, Sluggerfilm AB, Senator Film Munchen GmbH and Peacock Film and will be distributed in the UK and Ireland by Enchanted Animation.
What we thought?
The Beans and I had a quiet morning watching Molly Monster whilst Daddy was busy decorating the bathroom.
Little Bean said "the film was quite funny but also a little bit sad because Molly had to keep going to different places to find her parents and would just miss them. The kindness of other monsters Molly met helped her and Edison to make it to Egg Island to meet their parents just in time to see the egg hatch".
Beanie Boy says "Edison was a bit mean because he kept throwing the baby's hat on the floor which made a thread come loose and got stuck on a rock which made the hat come undone a little and made smaller".
Mummy says "Molly Monster is a brightly coloured tale which goes to show that parents just don't realise how resourceful their children can be. Molly's parents told her at the beginning that she couldn't go with them to Egg Island because she isn't big enough but by finding her way to Egg Island to find Mummy and Daddy she proves that she is big enough and is rewarded by staying to watch the egg hatch to meet her the new little monster in the family".
Molly Monster is released in cinemas across the UK
21st April 2017 and in Ireland 14th April 2017
Run time: 72 minutes
BBFC Certificate: U
IFCO Certificate: TBC
https://www.facebook.com/MollyMonsterUK/#
Molly Monster Easter Egg Giveaway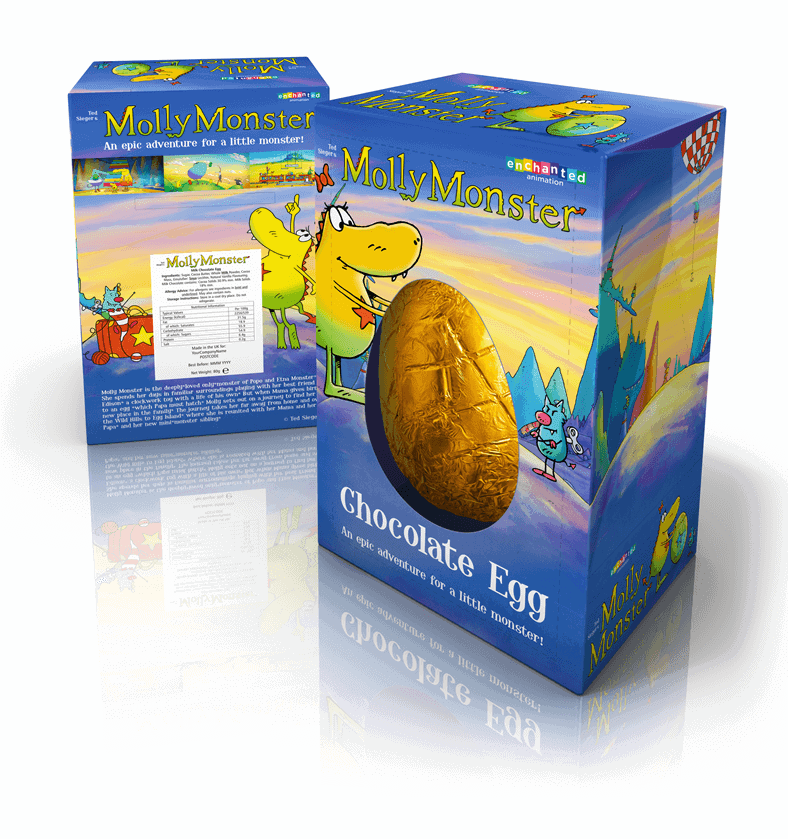 I have one Molly Monster Easter egg to giveaway. All you have to do to enter is complete the Gleam entry form below.
Molly Monster Easter Egg Giveaway

FREE COLOURING SHEETS
I also have two colouring sheets for you to download FREE and enjoy at home. Just click on the links here.