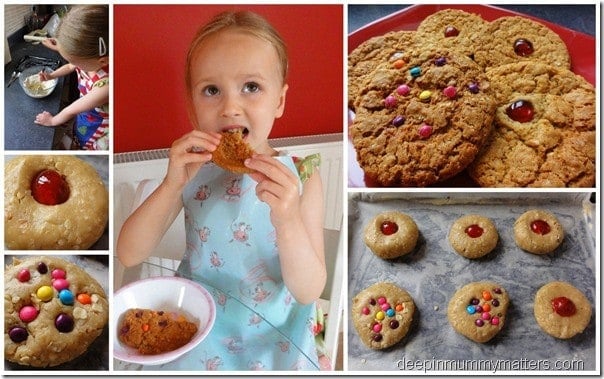 Make baking with children easy!
I can't remember exactly when I first began baking with Curly and Little Bean, I guess I would need to delve through the archives of Mummy Matters to find that post. Baking with my children is something I have always loved doing because it reminds me of the fun that I used to have when my Mum first taught me to bake. The trouble is, when baking with children of a young age they don't really want to mess about with the long process that can be baking from scratch (or at least my children don't). They want to get stuck in, tip a few ingredients in a bowl, mix it up and decorate it when it's finished. For that reason, I tend to do 'real' baking when I am alone or want to do something really special and for the time being, I use packet mixes to entertain the children.
New from Aunt Bessies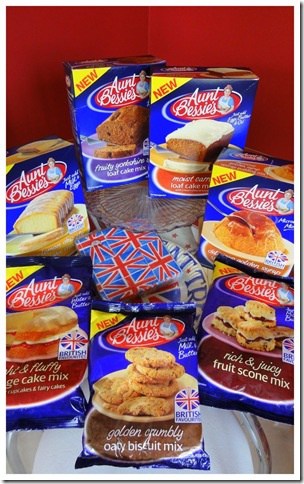 My Great Aunt Bessie has now released a new range of baking products (ok she's not really my Aunt Bessie but it sounds good when you tell the children that) and I was asked if I would like to review a few recipes. What I wasn't expecting was for this huge box of baking supplies to turn up!
I asked Little Bean which one she fancied trying first and was really happy when she chose the Golden Crumbly Oaty Biscuit Mix as I was in the mood for some yummy biscuits so Nanna C and Little Bean set to work on their baking masterpiece.
Thank you Flora
As well as Aunt Bessies baking products we had also been asked if we would like to review the newly formulated Flora Original, Flora Light or Flora Cuisine so this seemed like the perfect chance to give it a whirl. Flora Cuisine is perfect for frying, roasting or baking and can be found in the chiller aisles in supermarkets nationwide, it contains 45% less saturated fat than olive oil. Flora Cuisine is made from a unique blend of rapeseed, linseed and sunflower oil and in naturally high in essential Omega 3 and 6 which is great for a bit of brainpower (because let's face it, I need all the help I can get at the moment and it's good for the children's developing brains too).
Flora cuisine was the perfect accompaniment for baking because most recipes call for melted or softened butter and this comes in liquid form in a squeezy bottle making it really easy to get the exact measurement required.
Baking with Nanna
Little Bean and Nanna C made very short work of making their biscuit mix, all they needed to do was add milk and the Flora Cuisine then mix it all up in a bowl. This is Little Bean's favourite part!! Next, they divided up the mixture and rolled balls of the mixture in their hands before placing them on the greaseproof paper on the baking tray. They then decided to improvise on the recipe at little and raided my decorating box to making the biscuits look a bit prettier. Cherries for the adults and mini Smarties for Little Bean. In just 20 minutes the biscuits had been baked and were cool enough (just) to eat so Little Bean jumped in quicker than you could say "Aunt Bessie".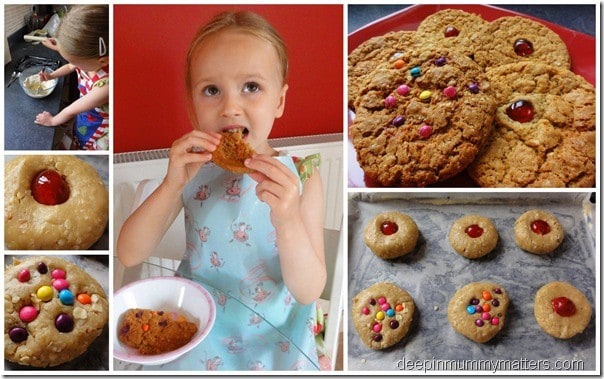 Since then we have also tried the Fruity Yorkshire Tea Loaf and the Light and Fluffy Spongecake Mix. I am loving testing out all of these super easy baking packets, the only trouble is we have to eat them all too – oh well such is the life of a blogger!
If you're looking for more ideas for baking with the children, pop over to Home in the Pastures for Rachel's Easy Chocolate Rice Krispie Marshmallow Squares, my kids love them!
DISCLAIMER: I was sent all of the above products from Aunt Bessies as well as a voucher for a free bottle of Flora Cuisine for the purpose of this post. All words and watermarked images are my own and may not be copied without my permission. My opinions remain unbiased.