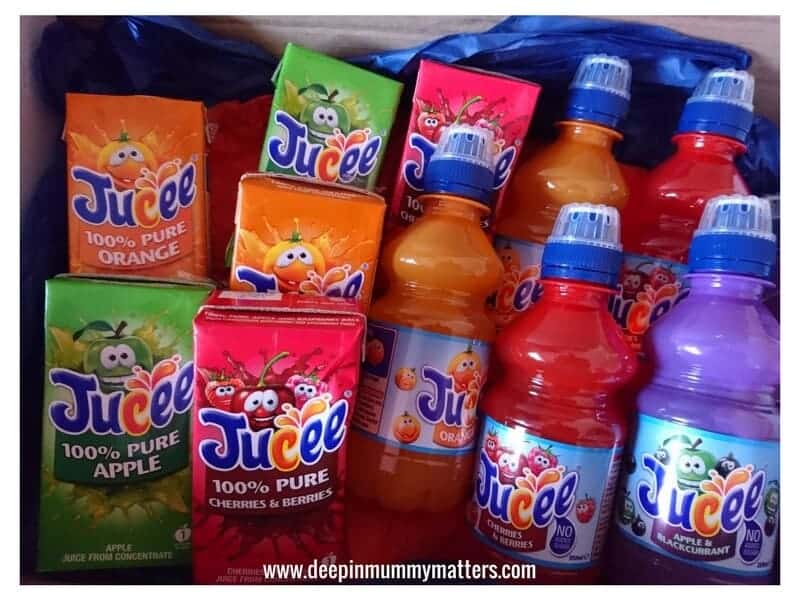 Liven up your lunchbox with the Jucee Range
Lunchboxes can get pretty boring can't they?! I look at the Beans' lunchboxes and wonder how they can bear to have the same things day in day out but my little people are creatures of habit, they know what they like and they stick with it. I wasn't much different at their age.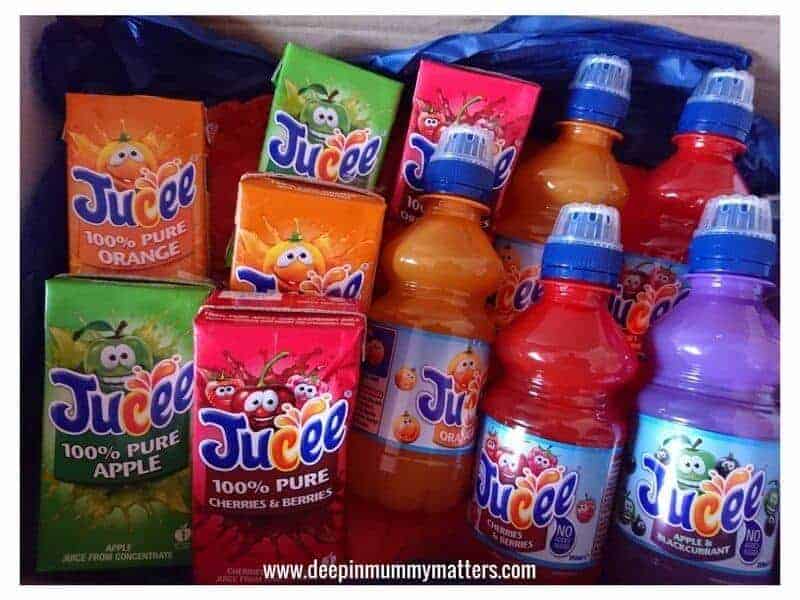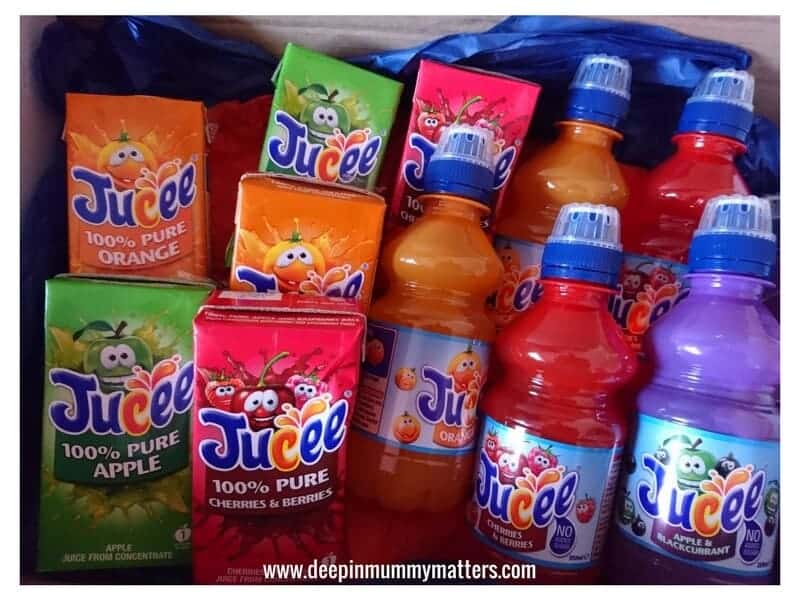 When we go out and about as a family, that is generally when they tend to have a few little extras or different things to what they might have at school because of restrictions on foods containing nuts. As a family of 6 we can't always afford to eat out whenever we are out for the day so we generally take a packed lunch or picnic with us. That's when drinks like those from the Jucee range come in really handy.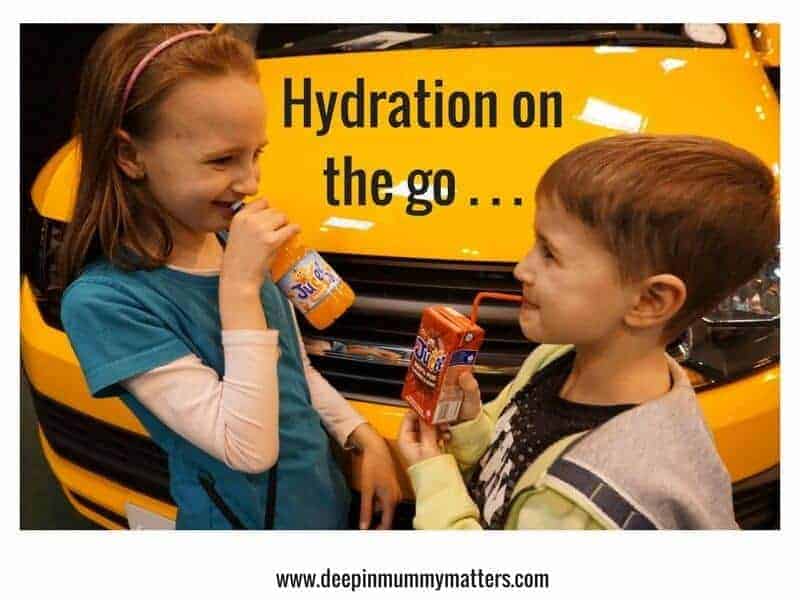 We were sent a selection of the Jucee range of drinks to review and they have been keeping us all hydrated on our various jaunts, most recently our trip to the Caravan, Camping and Motorhome Show. The three younger Beans tend to prefer the Jucee No Added Sugar Juice Drinks purely because they come in a resealable bottle (apart from Beanie Boy who wanted the Cherries & Berries Pure Juice). They never really finish a drink in one go so the drinks have to go back into the picnic bag or my handbag until they are ready for more, that's where a carton really doesn't work for us. I didn't realise they made a Cherries & Berries flavour which is ideal as that is their favourite flavour of all time so I shall definitely be needing to buy more of those in the future. They are also available in Orange and Apple & Blackcurrant.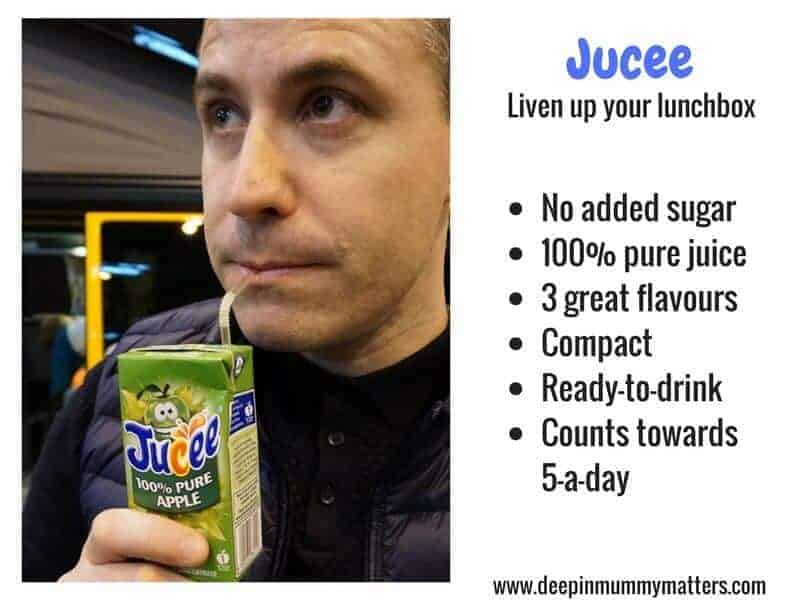 Hubby, Curly and I tried the 100% Pure Juice range in the cartons. They come in three delicious flavours – Orange, Cherries & Berries and Apple. Hubby opted for the Apple, Curly had the Cherries & Berries whilst I stuck with my preferred Orange. We all agreed they were great thirst quenchers and all the better for knowing that they were made from 100% Pure Juice with no horrible additives.
Jucee also comes in one litre cartons of 100% Pure Orange and 100% Pure Apple which are ideal for the whole family and Jucee squash which is available in seven quenching flavours and three classic cordials. The Jucee Squash range is 100% no added sugar and perfect for busy families. Available in 1.5litre and 3 litre varieties with flavours including; Orange, Lemon & Pineapple, Lime and Apple & Blackcurrant. What's your flavour?
DISCLAIMER: We were sent the above box of Jucee drinks for the purpose of this post. All words, images and opinions are my own and may not be copied without my permission. I have not been instructed what to write.