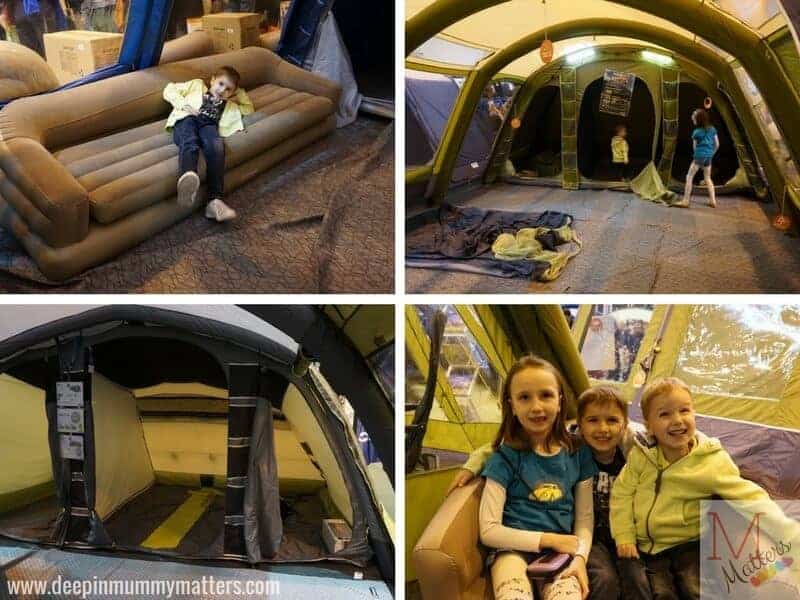 Our Caravan, Camping and Motorhome Show 2017 Highlights
Over the weekend we visited the Caravan, Camping and Motorhome Show at the NEC in Birmingham. Last year I managed to get away camping with the Beans three times over the Summer holidays and I am hoping to do the same if not more this year. During the Summer of 2015 we purchased a second-hand 8-berth tunnel tent which is perfect for our sizeable family although it's quite labour intensive to get it put up which was pretty tough when Mum and I took the Beans away on our own. There were times we were unsure as to whether we were ever going to get it upright but through sheer determination we did it!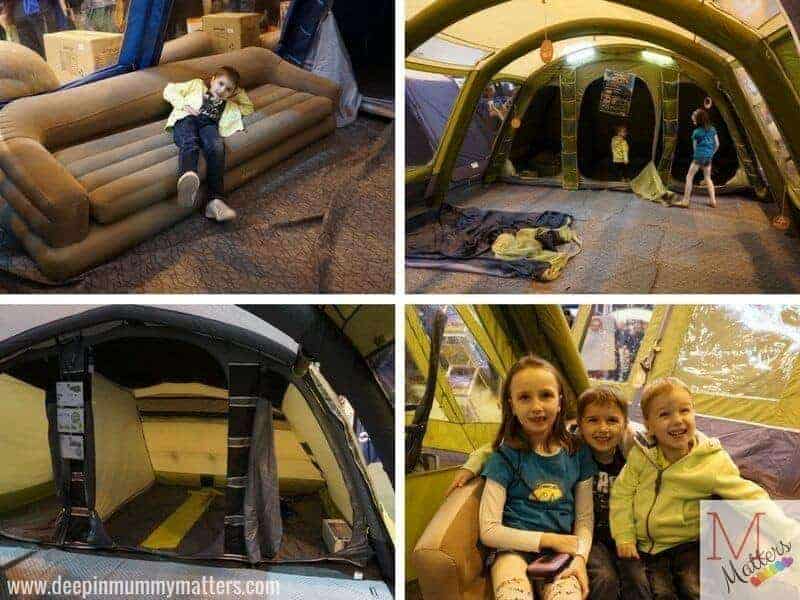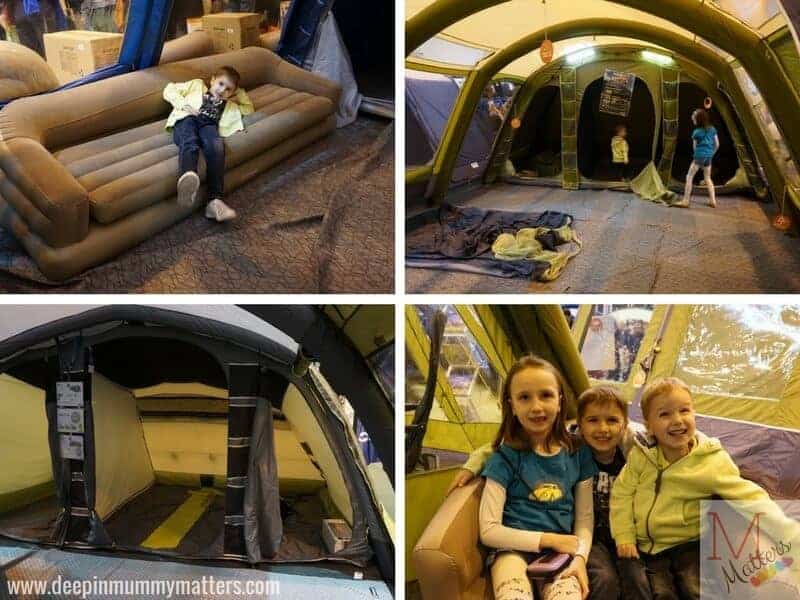 The big thing we spotted this year was all of the inflatable furniture, it looks super comfy and we like the idea of it however, after having so many airbeds go down on us in the middle of the night we are a little skeptical. I would love to hear your thoughts if you have inflatable sofas and chairs – which ones should we avoid/buy?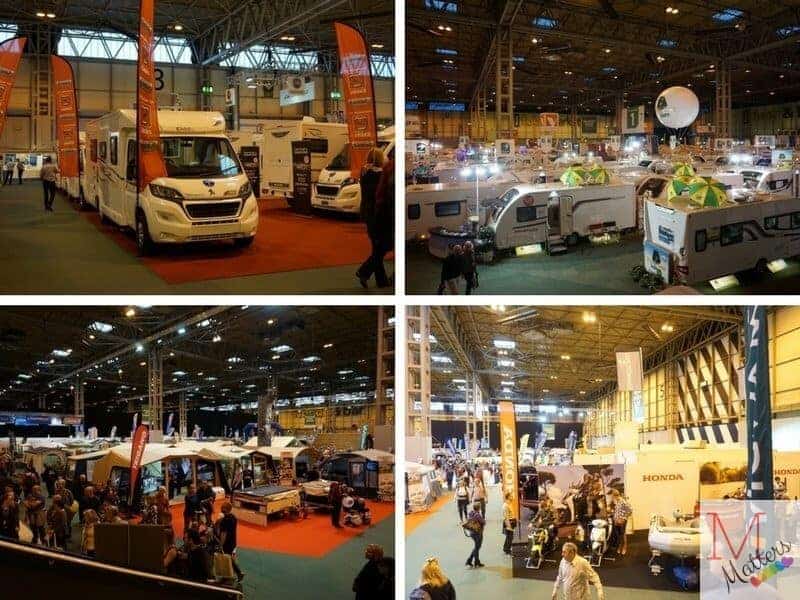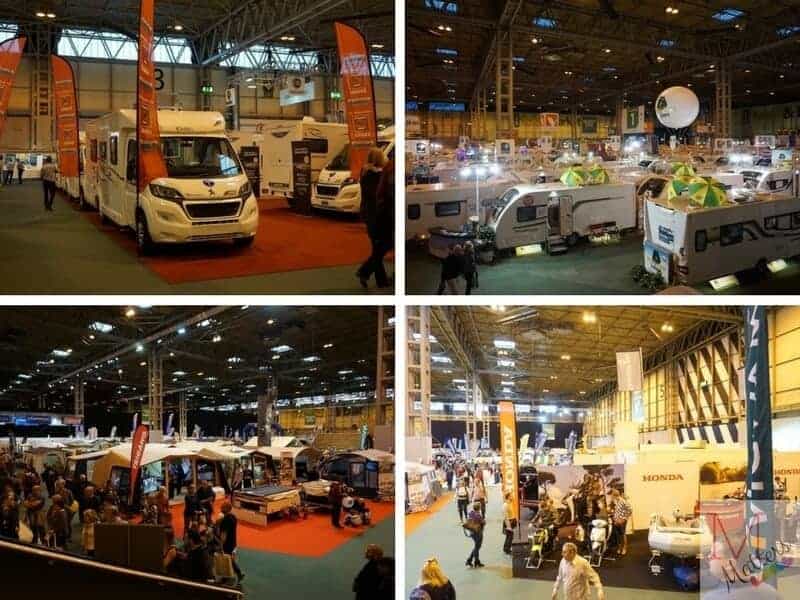 This year when we visited the Caravan, Camping and Motorhome Show we were keen to find out if there were any alternatives that we hadn't considered. We have always been big fans of Vango since our old Vango has served us well over many years until our family outgrew it. This year, there were of course a few Vango family-sized tents which caught our eye like the Airbeam Inspire 800XXL but there were a few names we hadn't spotted before which really piqued our interest. I shall tell you more in a moment.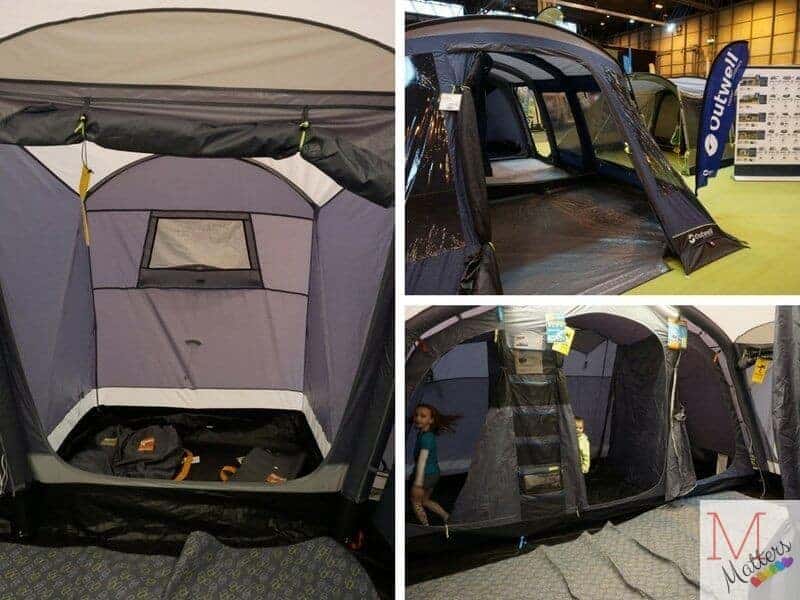 Outwell is a name which we have known for many years but to date haven't actually tested. We all liked this Outwell because of the overall living space and for this little pod which stood off the side of the tent. This would be perfect for storing our wardrobe and bags so that they don't take up valuable floor space within the tent. Jelly Bean decided to do a runner whilst we were looking in here so I didn't get to find out the name of this tent but I think it may be the Outwell Hornet 6SA Smart Airbeam.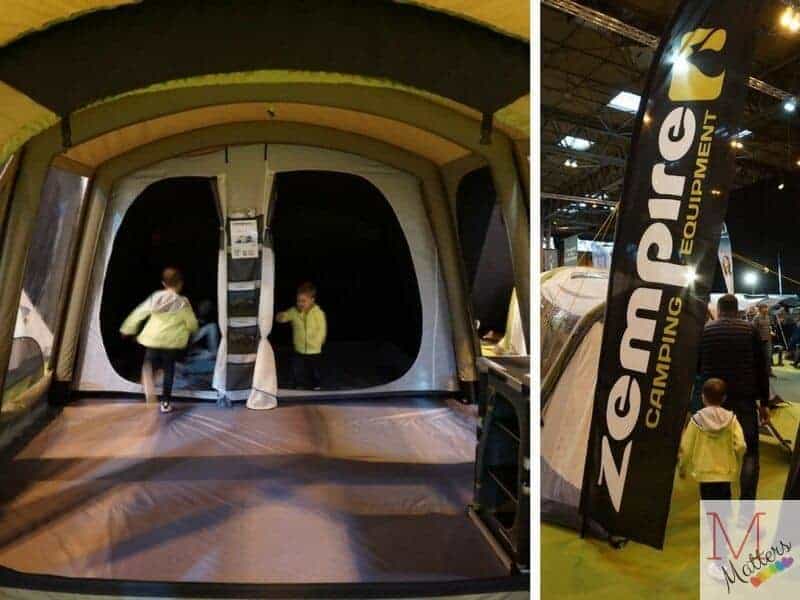 The tents which Hubby spotted and loved straight off were the Zempire tunnel tents. They are a company which we had never come across before so I spoke to one of their representatives. Zempire is a New Zealand company who have been around for many years and over in the UK for the last 2-3 years. Their tents are canvas and beautifully designed. We particularly liked the dark bedroom areas, our children wake as soon as it starts to lighten up so we need bedrooms which remain dark on the brightest of days. We liked the Aero TXL Polycotton and the Delta Force, although decided the living area of the Delta Force wasn't quite spacious enough.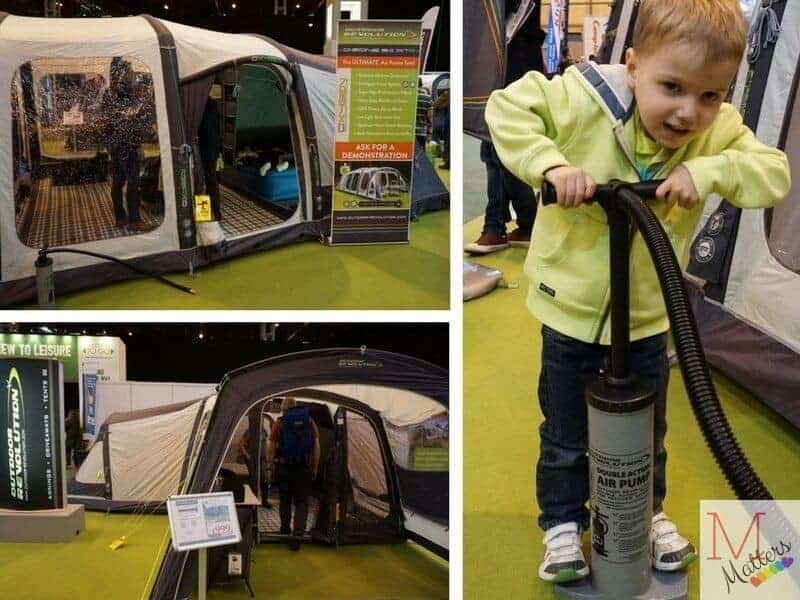 Further around Hall 5 we came across Outdoor Revolution, again a brand we haven't come across before much to their Marketing guy's dismay as he says he spends a lot of money on advertising each year. Nevertheless, we were impressed with what we saw. The O-Zone 6.0 XTR Vario ticked all of our boxes; light and airy living area with large windows, light headlining, spacious living area with separate zip off area for kitchen equipment, airframe tubes for a 'quick up' tent and the only tent to feature the Dynamic Speed Valve which is the fastest and easiest inflation system and the Intelligent Frame Relief Valve which self-regulates air pressure in the tube with the changes in the ambient temperature. Essentially this protects the tubes from over-inflation due to air expansion on hot summer days. There are also zip down curtains for privacy, a snug rug carpet for warmth and dark 6-person inner sleeping tent to ensure a good night's sleep.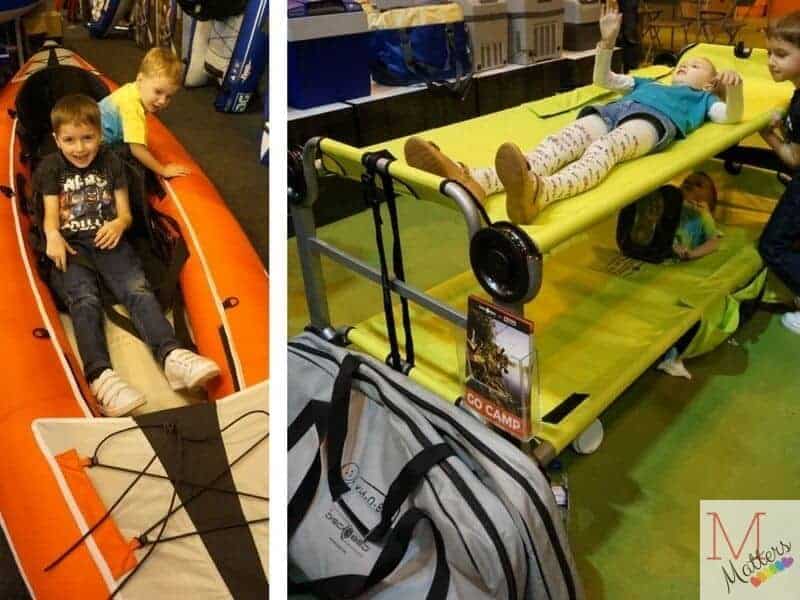 Last year we saw a family with an inflatable kayak and it has been on Hubby's mind ever since. We live in a small town with a river which runs through it so he loves the idea of getting out with the Beans at the weekend for some watery fun. As you can see, the boys liked the idea just as much as Daddy.
The next thing on our shopping list before we begin camping again this year are sleeping mats/air beds. I had previously seen the Kid-O-Bunk beds online before and think they are amazing, though sadly out of our available budget range. If you are short on space like we are then a Kid-O-Bunk bed is the perfect camping solution. They even do adult size and can be converted into a sofa for the daytime. As I mentioned briefly above, we struggle to find an airbed which will stay inflated but we aren't quite ready to go to full on sleeping mats just yet. We spotted these Deepsleep Mats from Outwell which felt surprisingly comfortable, perhaps they could be a compromise?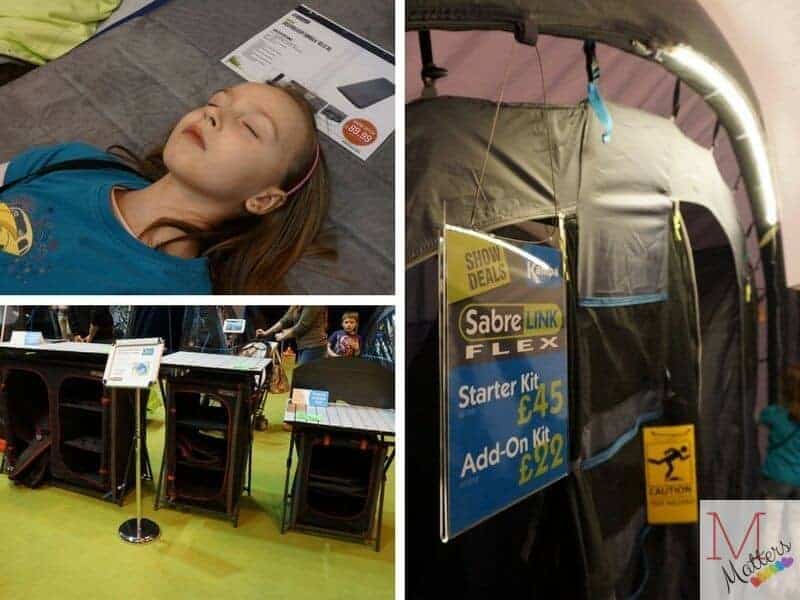 The Sabre Link Flex lights have also been added to our camping wishlist. We tend to have one central pendant light which we bought at GoOutdoors and is great but it does make reading a bit taxing on the eyes. We have a number of freestanding camping lights around too but the Sabre Link Flex lights could be just the answer we have been looking for.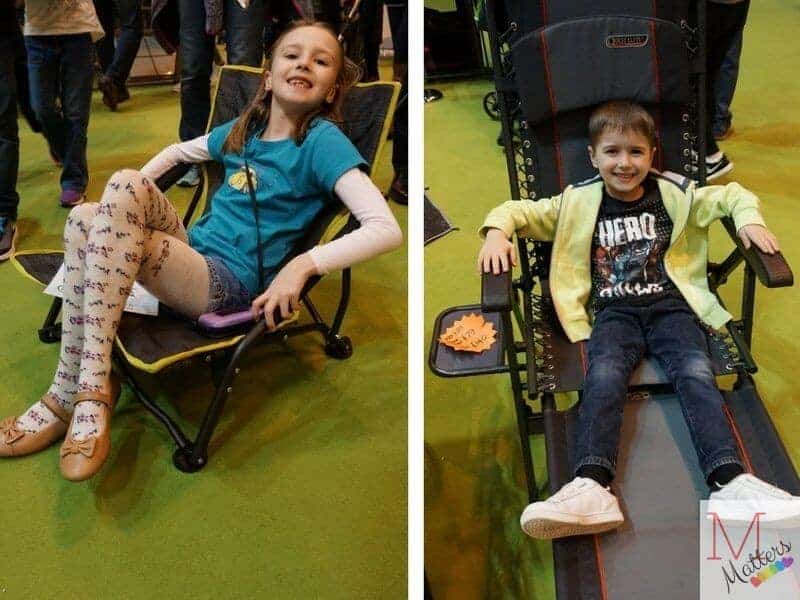 Whilst Hubby and I were discussing the finer points of the tents, the Beans had spotted a few chairs they liked. Hubby tried out the one which Little Bean is sitting in but being the old boy that he is now, he struggled to get back up out of it. Perhaps Beanie Boy had the better find? It even had a little table to stand your drink on!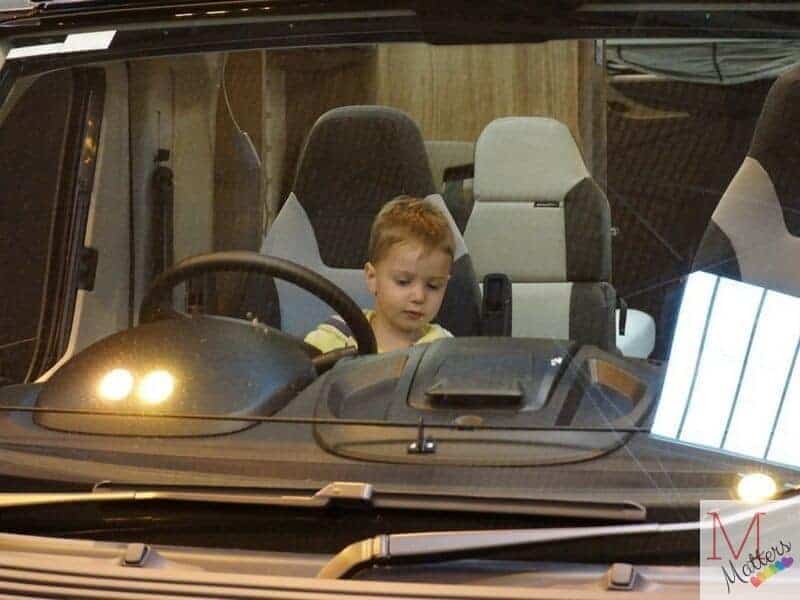 As we were driving to the show this year, the Beans were all plugged into their various tablets and tech devices which meant Hubby and I could talk without interruption. We were discussing our next stage plans for camping, whether we would stay with tents or whether there was a possibility for us move to a trailer tent or even a caravan. As a family we really love camping and the great outdoors but with our current tent is isn't so easy to just throw it in the car and go. We would like to get away for long weekends more often to give us a chance to relax and reconnect.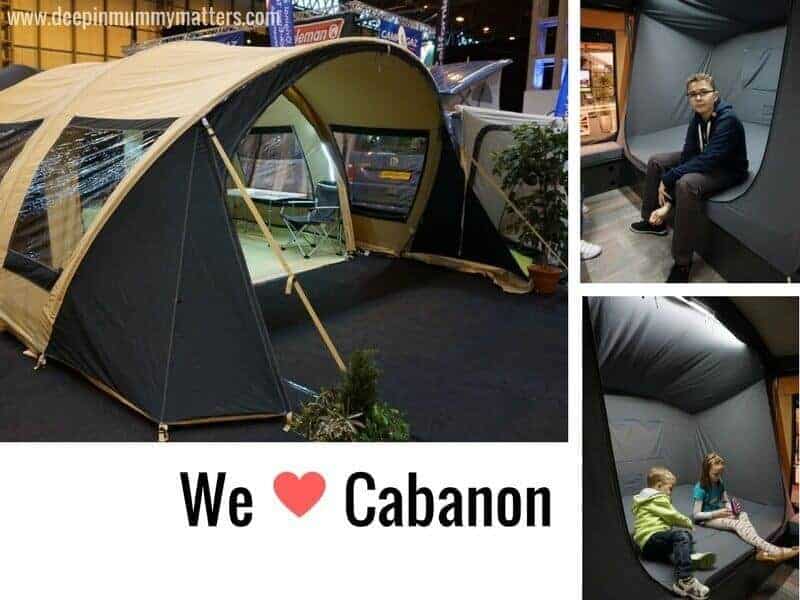 We came across the lovely guys at Black Country Caravans who were demonstrating the Cabanon Trailer Tents and I swear if we had the money with us there and then we would have bought this beauty on the spot. The Chamonix sleeps 4-8 people, has the option of a Deluxe Kitchen available at the time of order (not available for retro-fit), has a removable front panel, spacious living area, zipped groundsheet, king size slatted beds with mattresses and optional underbed tents. The Beans were already asking if they could sleep in the underbed tents and we hadn't even bought it! A trailer tent like this would enable us to pack-up and go with just our bags and bedding, perfect.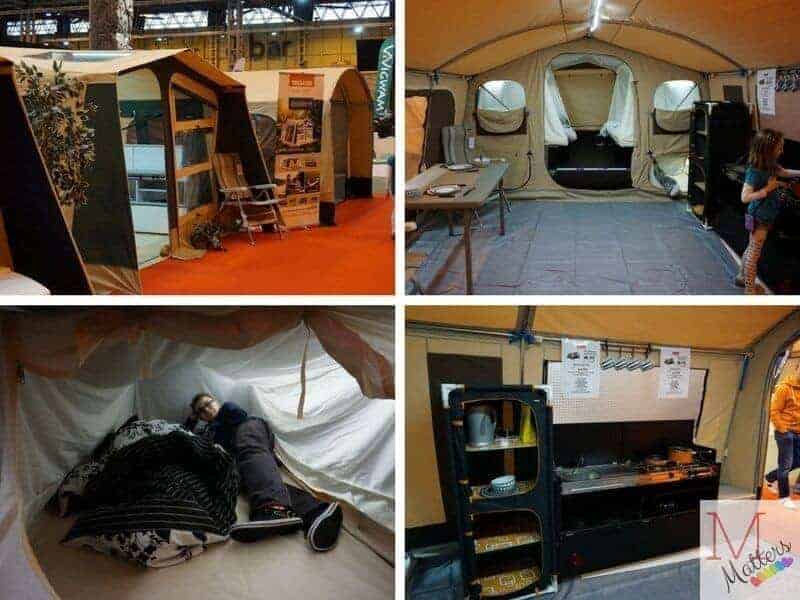 The Trigano  Galleon Mocha was a good alternative for those on a tighter budget. Curly said that he actually felt much more comfortable and relaxed in the underbed tent than when sleeping in our own tent as he didn't feel quite as exposed to everyone else. I like the idea of sleeping on a proper bed!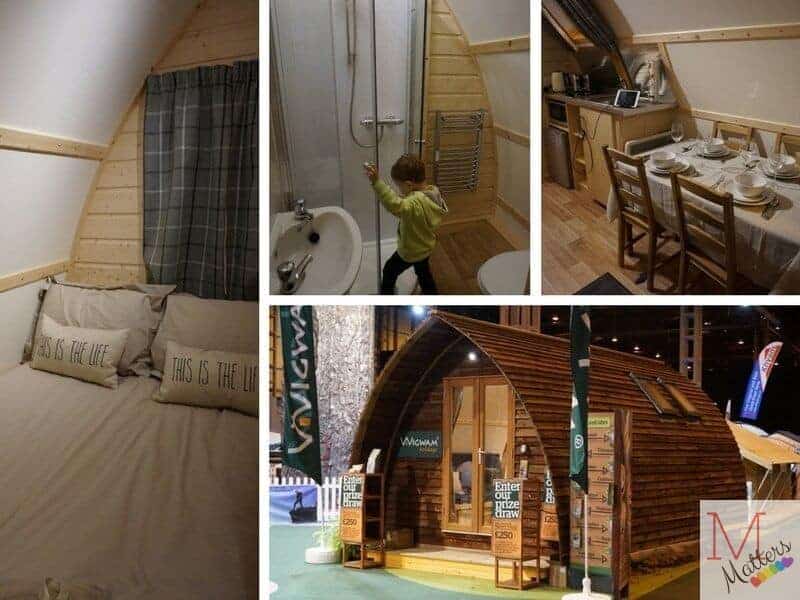 One idea which we all love is the Camping pods like these from Wigwam holidays but as a family of 6 we are a little on the large side so perhaps we shall have to save that idea for a romantic getaway just Hubby and I. We do still have Ready Camp on our radar from the Camping and Caravanning Club as they accommodate 6 people (max. 4 adults) and would be the ideal hassle free getaway with 39 locations around Britain to choose from.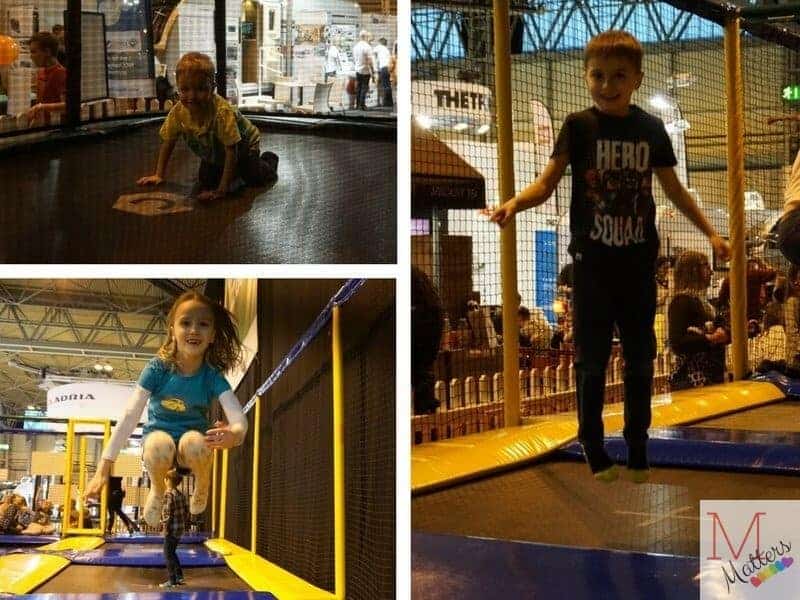 There is so much to see at the Caravan, Camping and Motorhome Show it's impossible to see it all in one day, especially if you take children with you. There are various areas set out to entertain the children like the Woodland Assault Course and the Bounce Zone though of course they do get busy so you can expect to queue.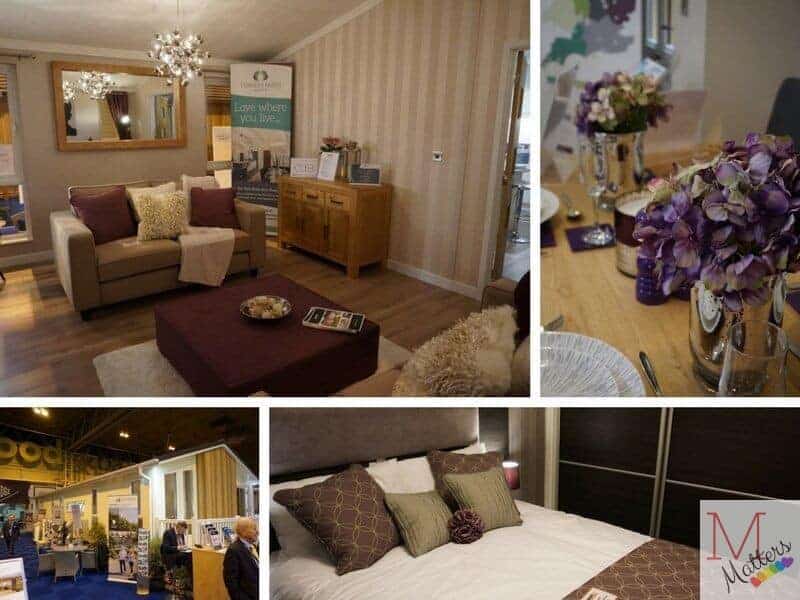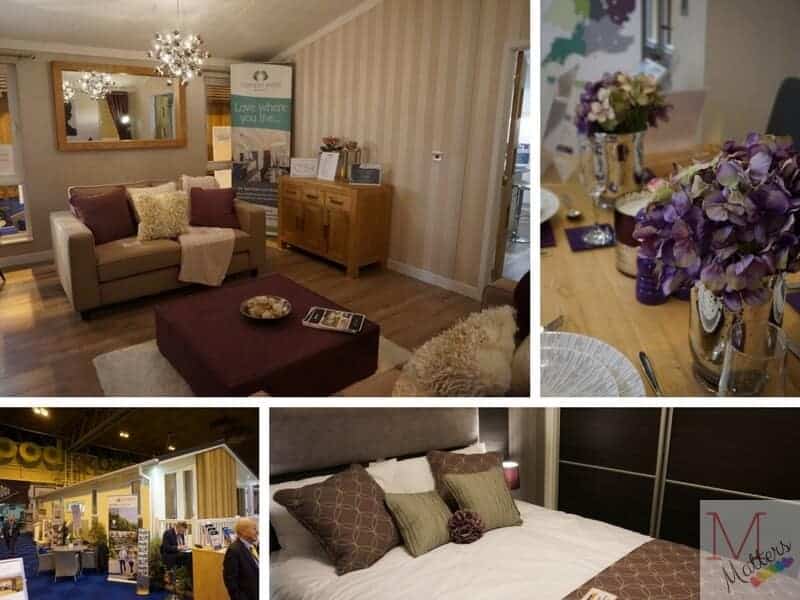 The Beans loved watching the Dog Agility which gave me a chance to look around some of the Statics and Lodges in peace and quiet without fear of them braking something.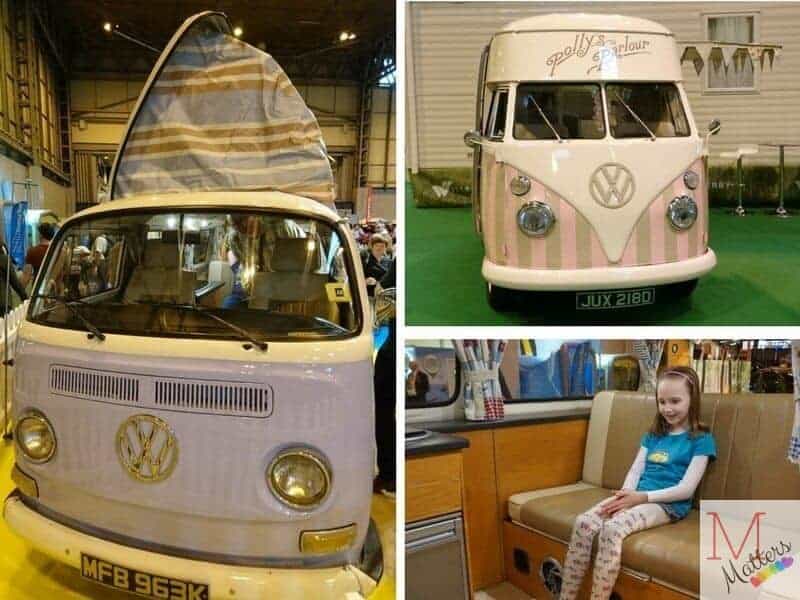 We spotted a few of our beloved Campervans as we walked around and of course these are available to hire for special occasions and holidays. They definitely wouldn't be big enough for a family of our size but again, perhaps a weekend break for Hubby and I?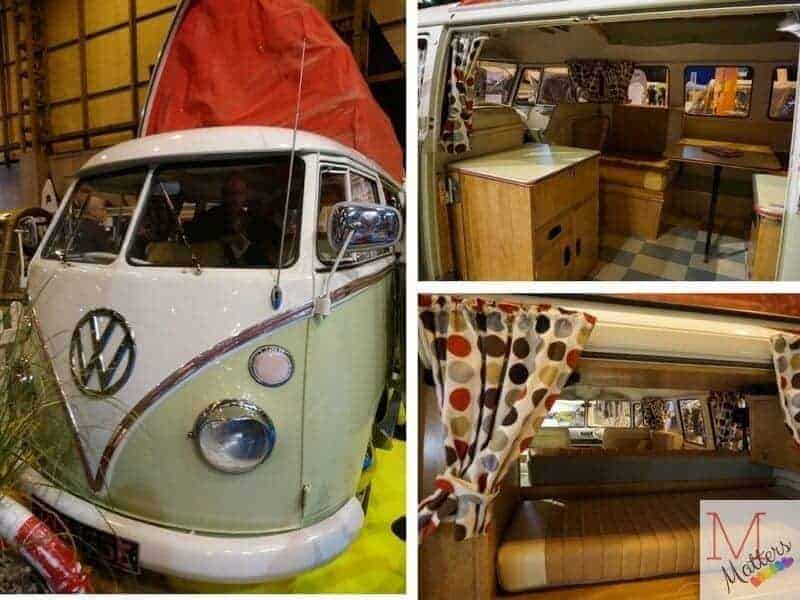 As the show was drawing to a close Curly decided to have a quick go on the Virtual Reality headset and visualized himself on the Velocity Zip Wire which he said was "epic" whilst Jelly Bean just liked the spinning chairs.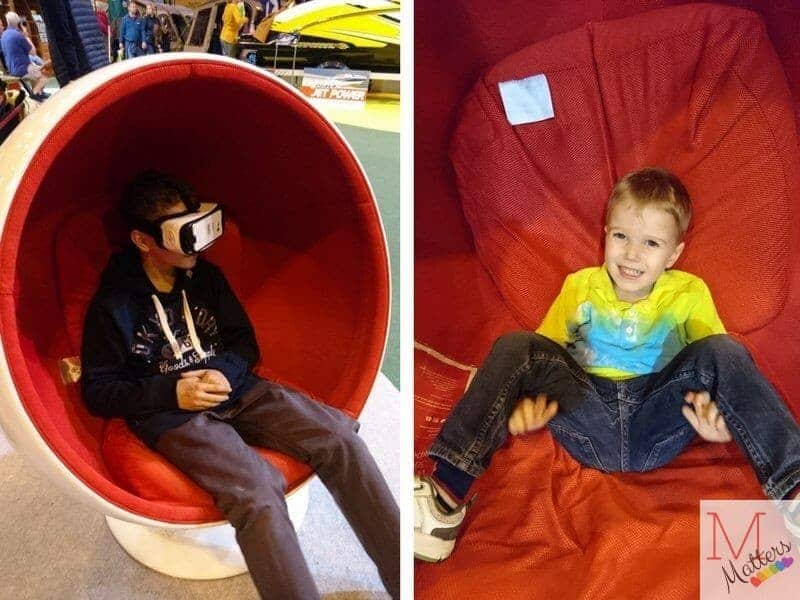 DISCLAIMER: I was given Press Accreditation to attend the show. All words, images and opinions are my own and may not be copied without my permission. I have not been instructed what to write.