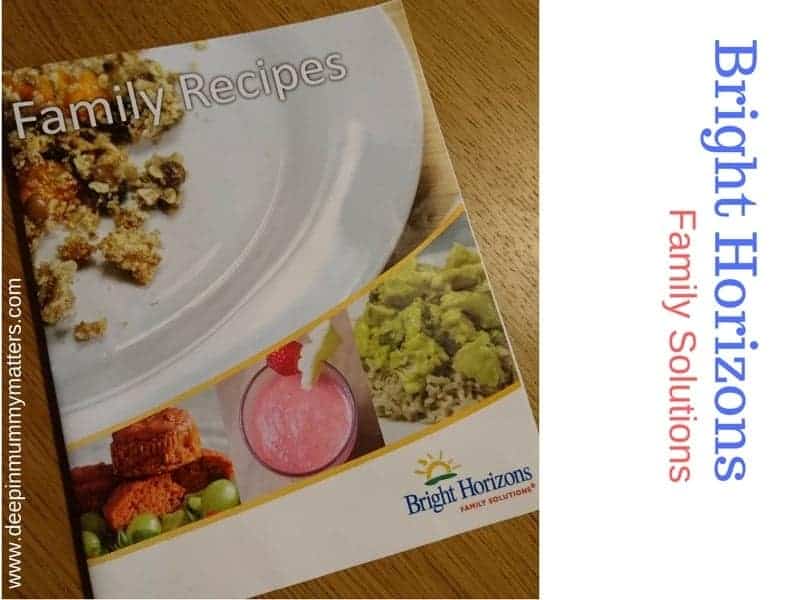 Little Bean gets cooking with Bright Horizons Family Cookbook
Little Bean will always be the Bean who confuses me the most out of our little brood, she is the one who likes food the least yet loves to smell food cooking and loves to cook. She just doesn't want to eat any of it?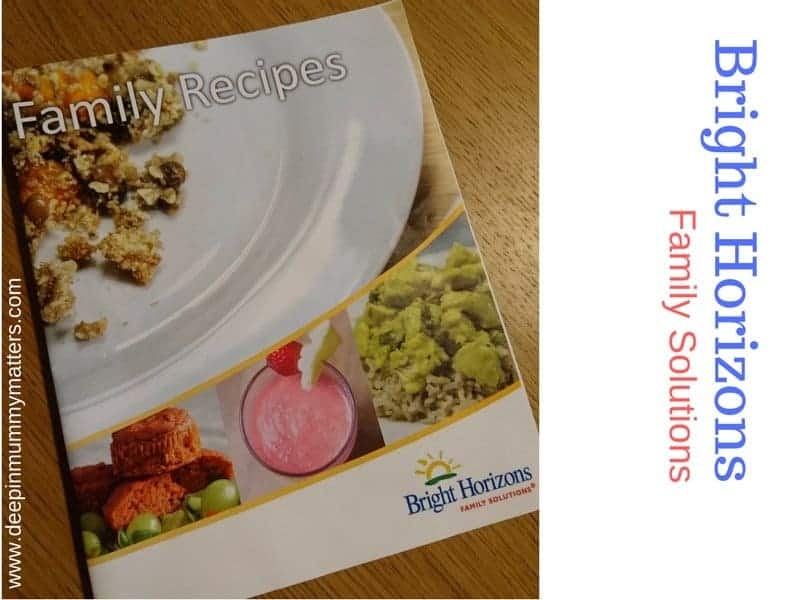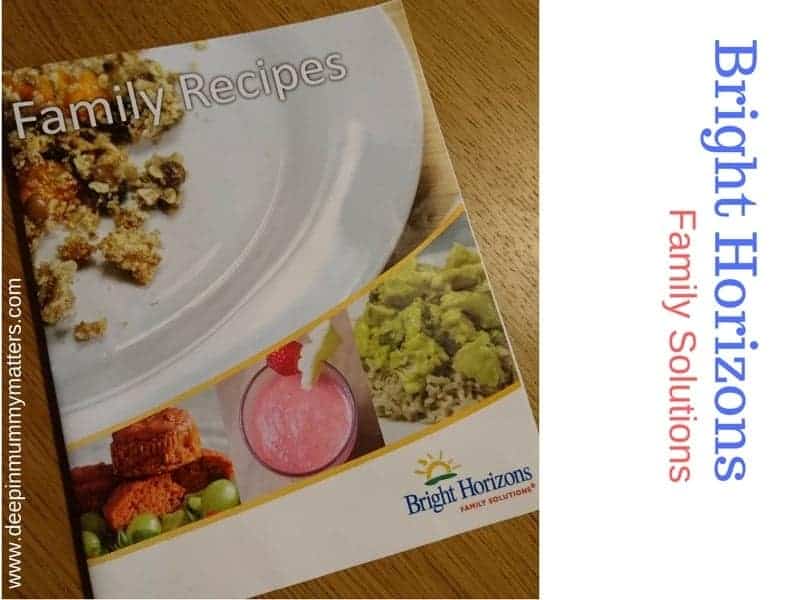 Before Christmas we were asked if Little Bean would be interested in trying out a recipe from the Bright Horizons Family Cookbook. I asked Little Bean if she fancied it (which she did) and then no sooner had the book arrived than our house was struck down with Norovirus and all thoughts of cooking went right out of our mind. We decided to postpone our family cooking session until the New Year when hopefully we would all be germ free.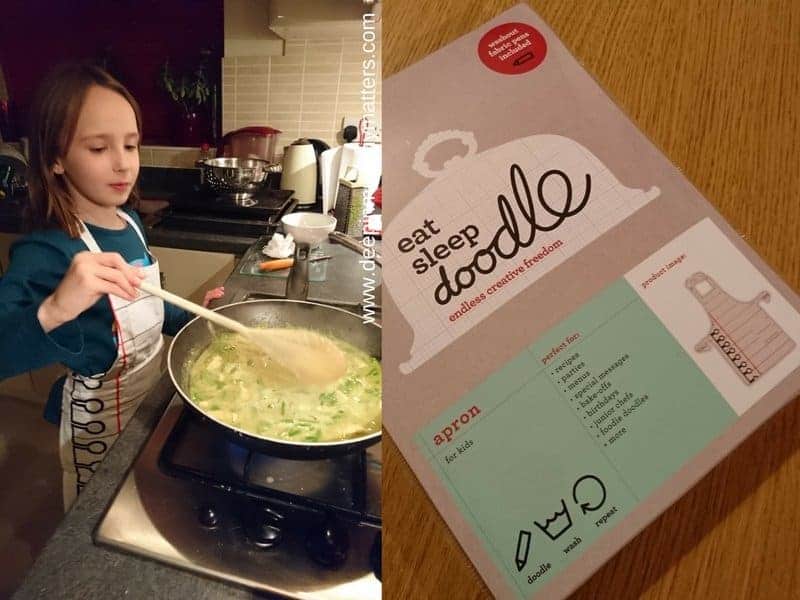 Yesterday, Little Bean and Daddy sat down together with the Bright Horizons Family Cookbook and decided upon a recipe, they chose the Thai Green Curry, it's a recipe which Hubby and I used to enjoy many moons ago but haven't had for a very long time.
They set to work on checking the cupboards for ingredients and wrote a shopping list for those we didn't have and then popped off to the shops together. In the evening, the boys and I retreated to the lounge with a DVD and a blanket whilst Daddy and Little Bean worked their magic in the kitchen.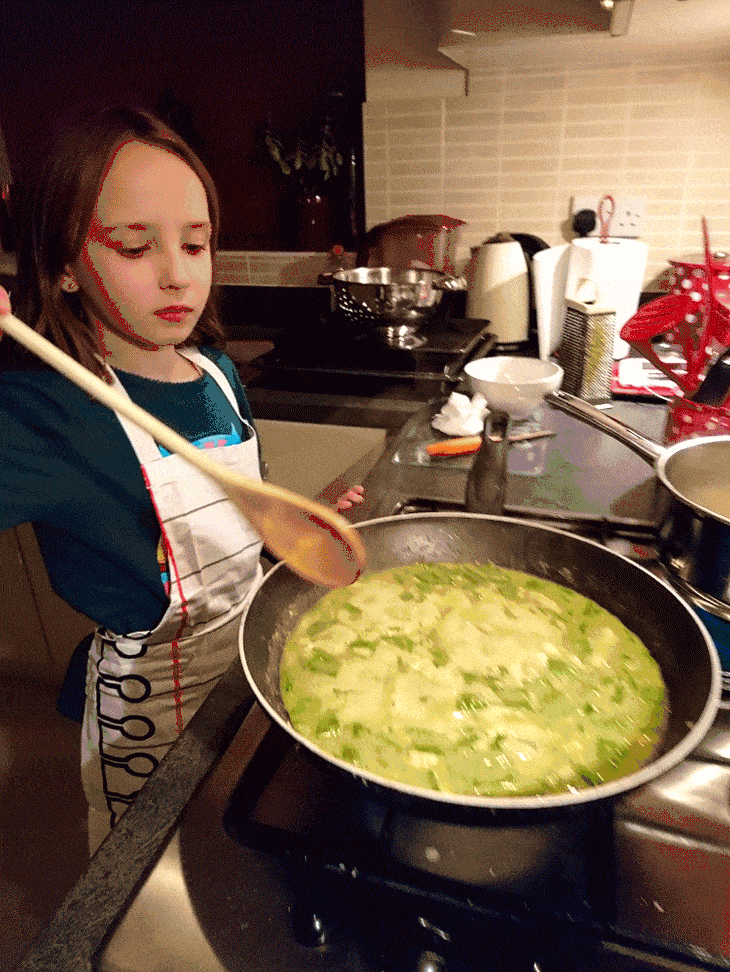 Cooking is a great way to bond with your children and I would say, a great way to open your child's eyes to new food possibilities. For most children this would easily be the case but Little Bean is about as stubborn as they come (she didn't fall far from her Mother's tree). They had lots of fun cooking together and I must admit it smelt delicious.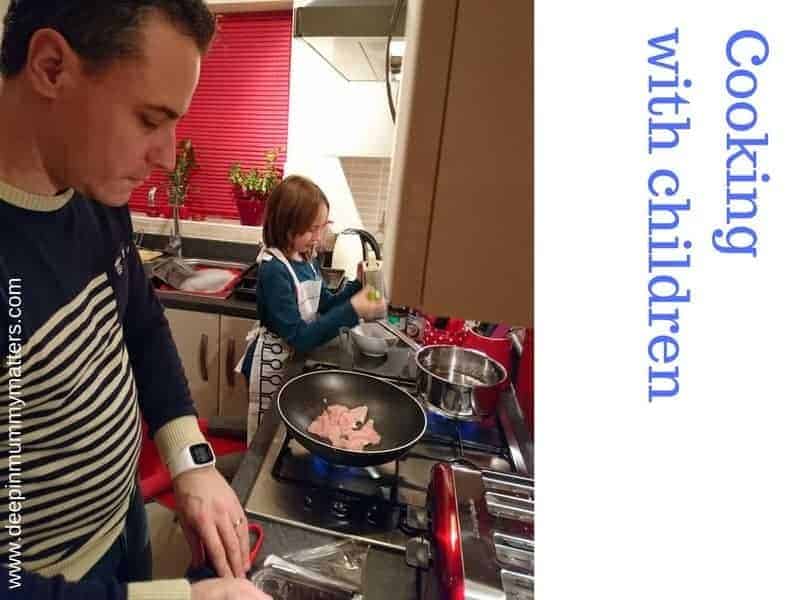 Once it was dished up onto the plate I couldn't wait to get stuck in but then came the news I didn't want to hear . . . Daddy had read the recipe wrong and put too much curry and spice in, so it was way too hot for me. Personally, I think he did it on purpose so that he could take it for his lunch today. I ate as much as I could because I didn't want to offend Little Bean after her efforts and I have promised her that she can make it again providing she monitors Daddy's use of the spices!!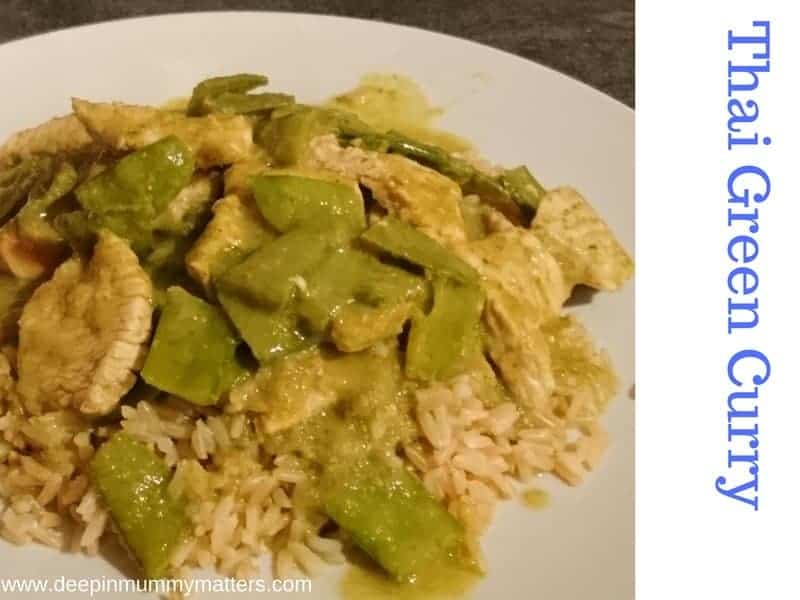 Bright Horizons is the UK's leading nursery network and is trusted to provide children and families with naturally inspiring, exceptional care and education for the early years. They have created the Family Cookbook which is currently being used by a nursery in Fulham. They have lots of other amazing recipes to create with your children over on their blog. It's a great resource for families to dip into when they are looking for nurseries, educational information or just fun activities to do at home.
[amazon_link asins='B008KYQ23M,1405308435′ template='ProductCarousel' store='mummmatt-21′ marketplace='UK' link_id='a73d68db-e1ad-11e6-a8b5-d75f7c7149b7′]
DISCLAIMER: We received the Cookbook and Doodle Apron for Little Bean as well as the money to buy ingredients for the recipe. All words, images and opinions are my own and may not be copied without my permission. I have not been instructed what to write.