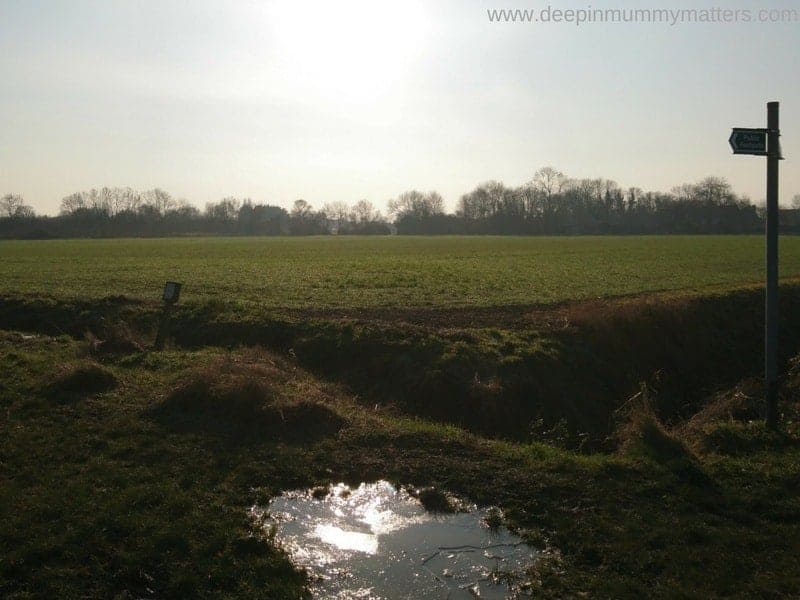 Who knew a family walk in mud could be so traumatic?
Sunday morning here was a beautiful (but freezing cold) sunny morning. We pretty much spent our morning snuggled up at home chilling out which isn't something we do often. As a family we are always running about here and there, seeing people, doing jobs or getting to clubs/parties/events and the like. This year I want us to slow down a bit, to relax more and just be.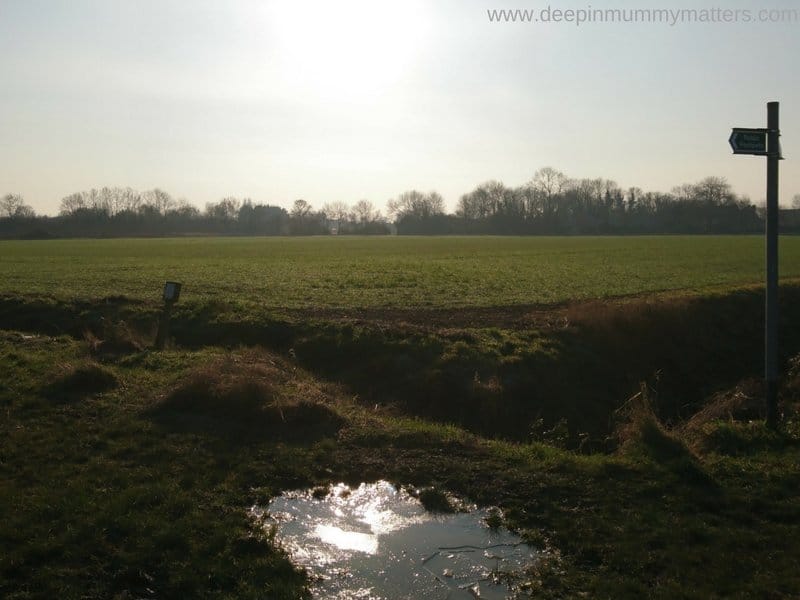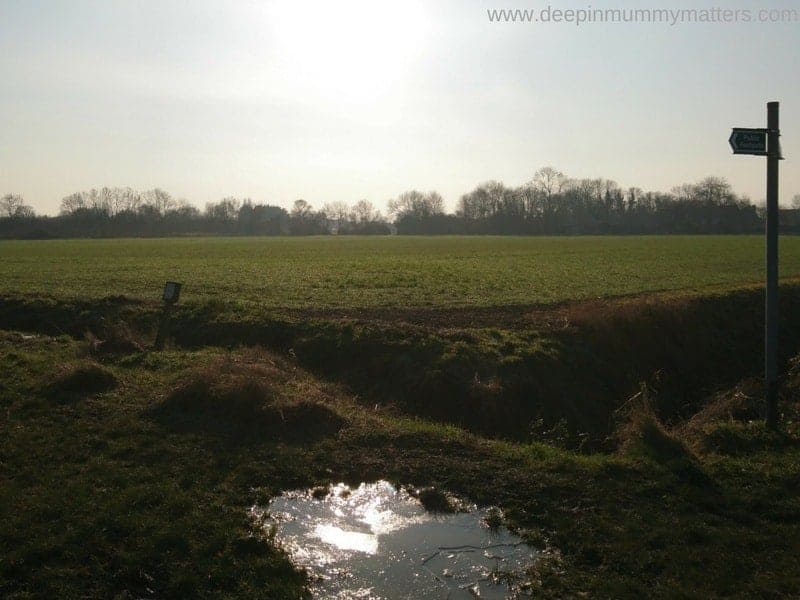 Looking out of the window at the sunshine I felt the need for us to have some fresh air so I instructed for everyone to put on their warmest clothes, thickest socks and pop on their coats and boots, we were going for a walk. Nothing too adventurous mind you, just a walk around the fields near our home.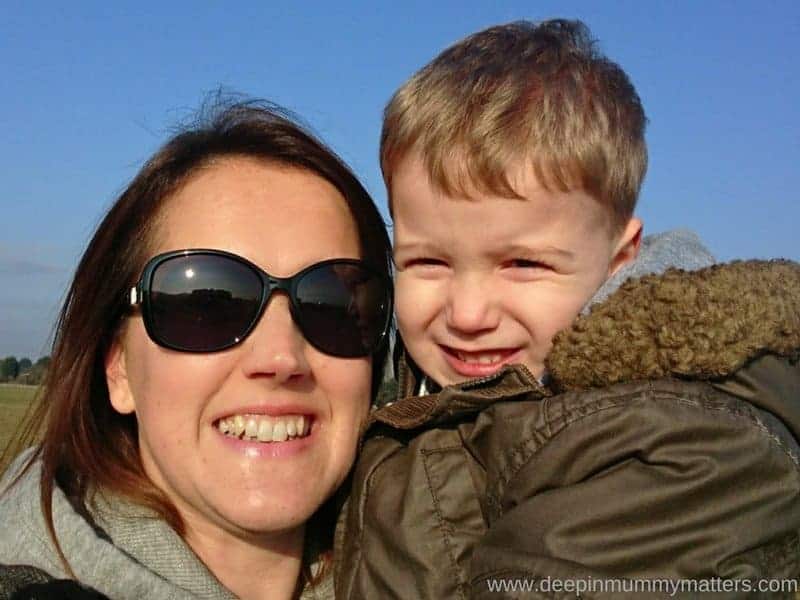 It didn't start off well when Little Bean and Jelly Bean decided to argue over who was going to give the rabbits a carrot before we left, suddenly they were hitting and shoving each other. Then we got a few minutes from home and Jelly Bean decided his wellies hurt so he wanted to go back and change them.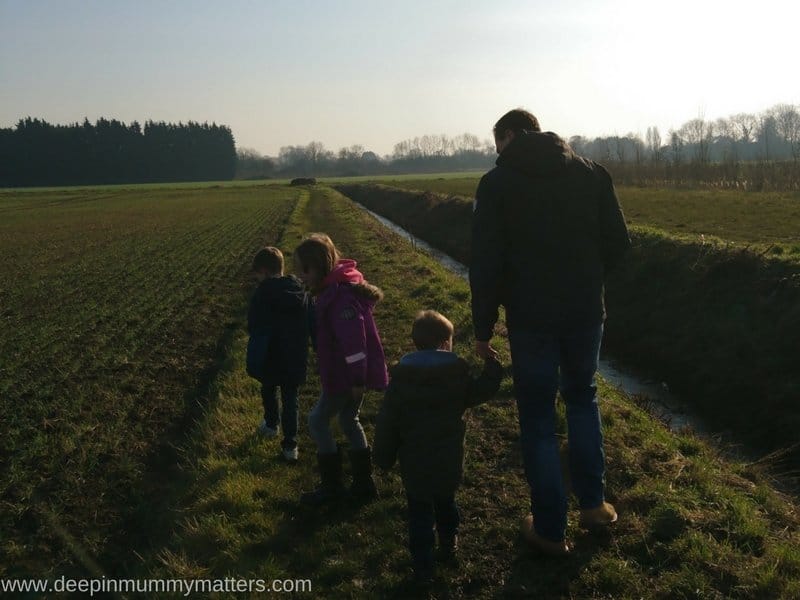 Eventually we were off on our way and soon out into the open fields with the sun (and very cold wind) on our faces. The Beans remembered there were horses in a field so they ran ahead to spot them (but they were a long way away) and then they recalled where some of the geocaches were hidden that we had found before and wanted to find them again.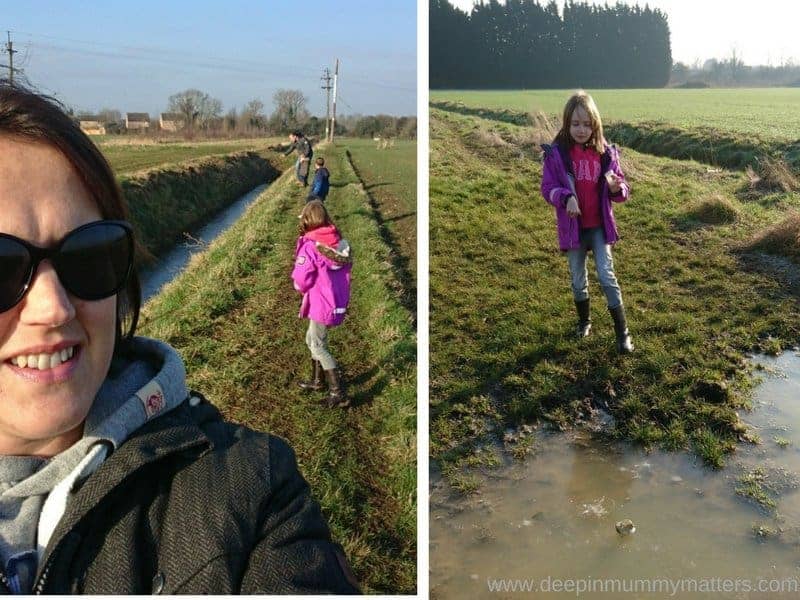 As we walked along the banks of one dyke, Hubby remarked at how frozen the water was so before I knew it, they were stood throwing the biggest stones they could find to try to break the ice. Maybe 1 in 5 went through but it was seriously thick ice.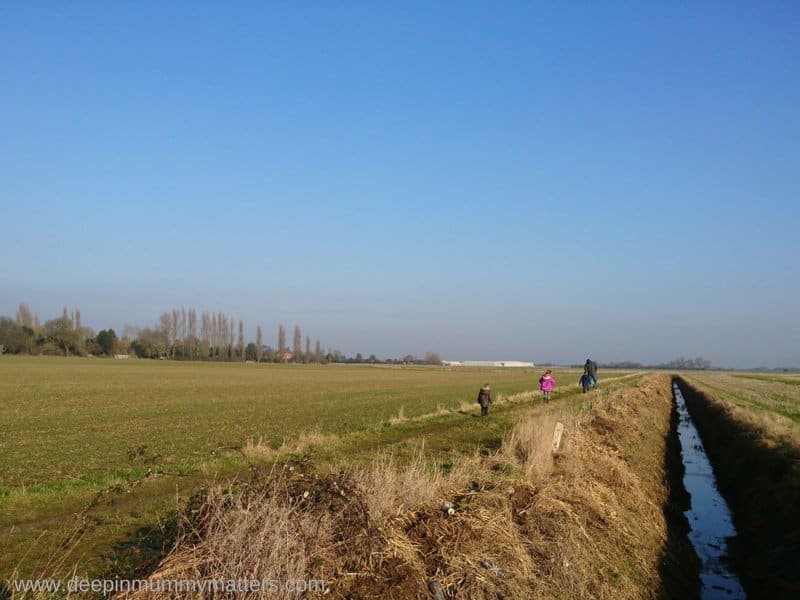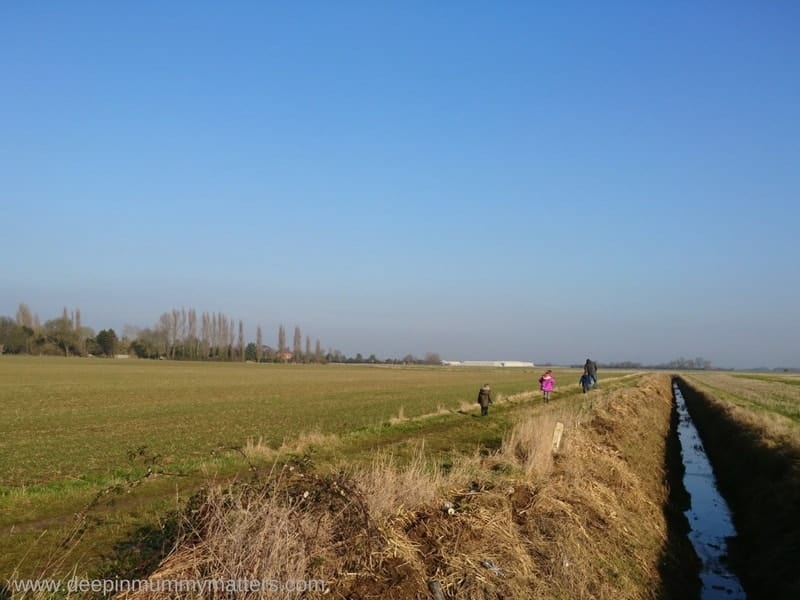 Further around they found puddles which could NOT be broken, not even by Daddy but they had lots of fun trying. In the meantime Jelly Bean had realised just how much mud surrounded us and he didn't like it one bit. We tried to re-enact 'We're going on a bear hunt' to lift his spirits but that didn't happen, I tried carrying him but nearly fell over a number of times because it was so slippy.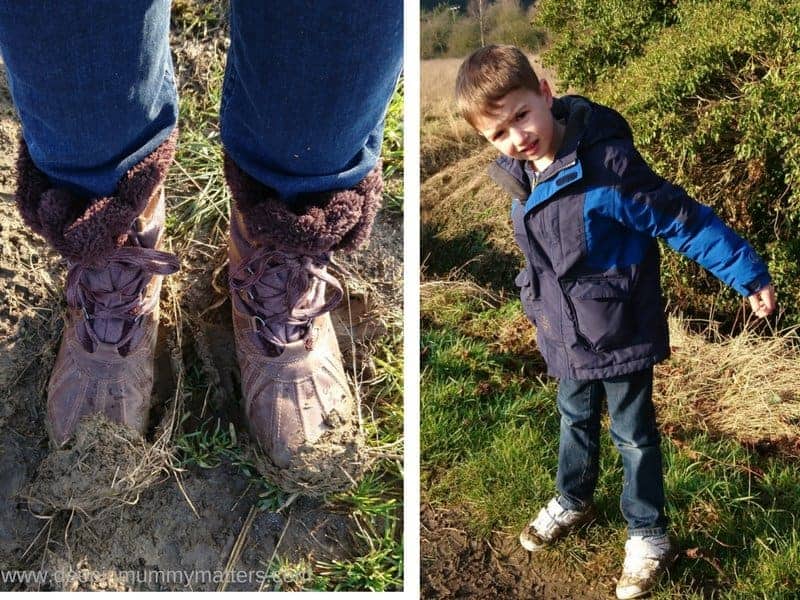 With each step we took our feet became heavier and heavier, the mud simply attracting more mud and with each step Jelly Bean's cries became louder and more angry. He remarked "this is too difficult Mummy" and "it's just not funny" in between cries. Even when we eventually found grass to wipe our boots on, he was still not impressed and just wanted to get home. He point blank refused to wipe his feet on the grass or stomp his feet on the concrete, the only thing which lifted his spirits slightly was the sight of these alpacas in the field to which he said "look Mummy, baby sheep and their Mummies". I'm putting his grumps down to the fact that he was cold and tired but I'm thinking it will be a long time before he will entertain my idea of a walk again!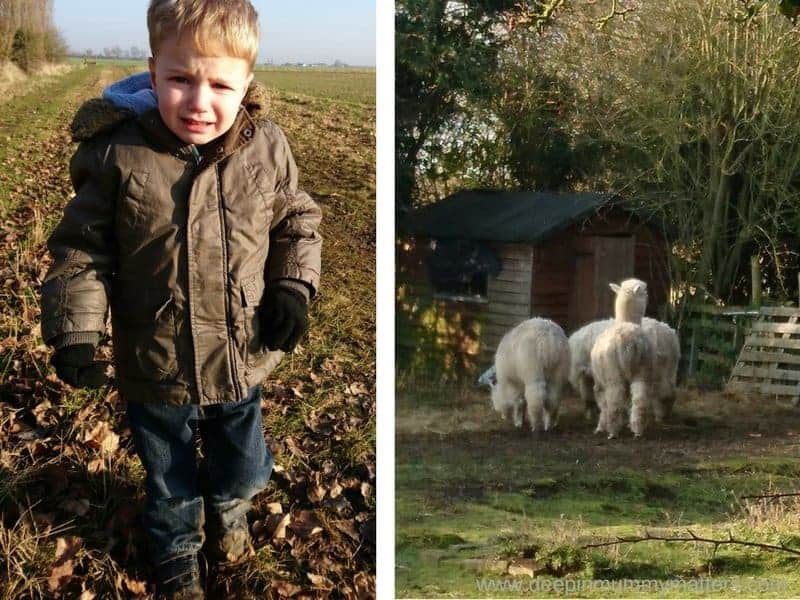 How do you spend your Sundays?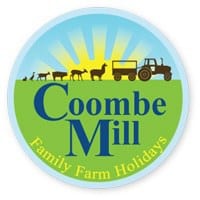 [amazon_link asins='B00T4IEVX6,B01F6I3YOO,B00SZTBF66,B01AHZTTZO,B01K7S55D6,B01K7S6EJK' template='ProductCarousel' store='mummmatt-21′ marketplace='UK' link_id='cafaf443-e303-11e6-92a5-d7b6737fc542′]