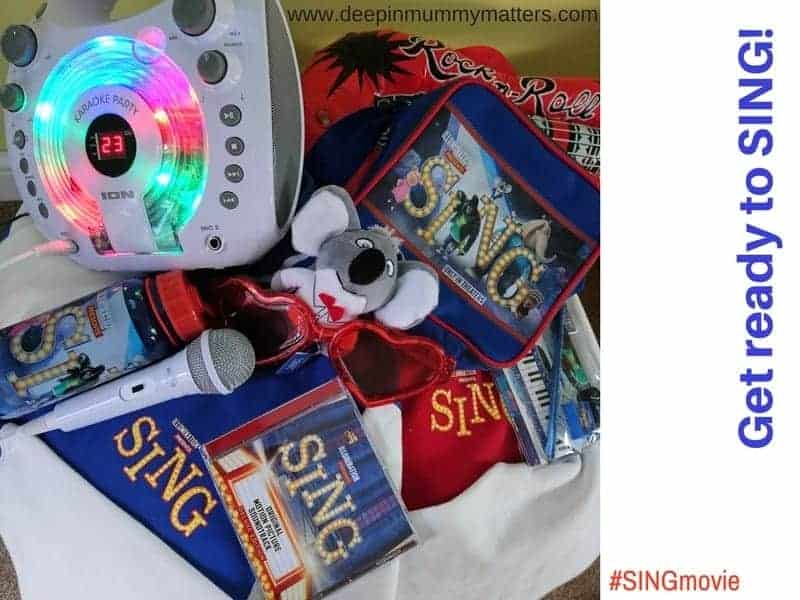 Getting in the mood to SING this weekend #SINGmovie
This Friday 27th January sees the launch of the new children's animated film Sing from Universal Pictures. Sing follows a group of animals who enter a singing competition hosted by a Koala called Buster. Buster hopes to raise enough funds to save his theatre.
Featuring the voices of Matthew McConaughey, Reese Witherspoon, Tori Kelly and Scarlett Johansson, there's a character for everyone from a shy elephant with stage fright, a busy mum, a sensitive gorilla to a punk rock porcupine. As well as being hilarious, it has a soundtrack featuring songs from Taylor Swift to Stevie Wonder.
Last weekend there were special previews held across London and everyone who saw it, loved it! It's a film all the family will enjoy, from small to slightly older children.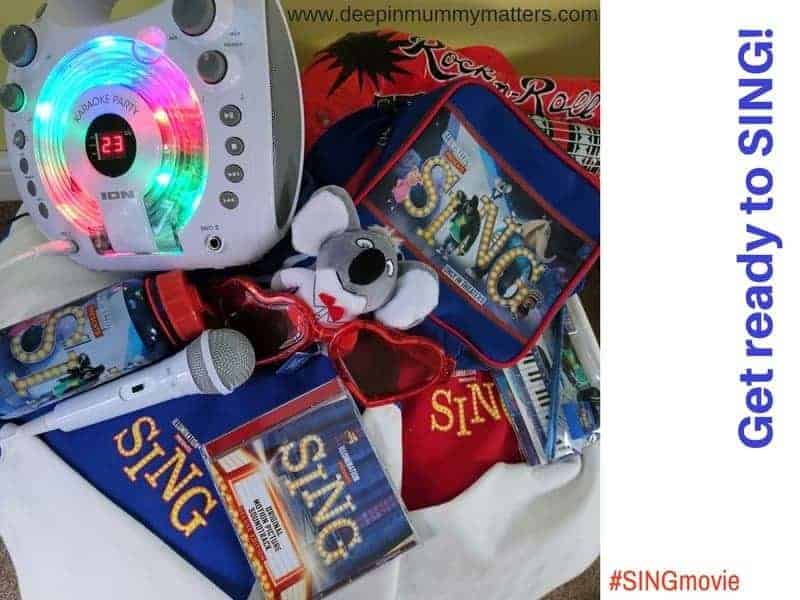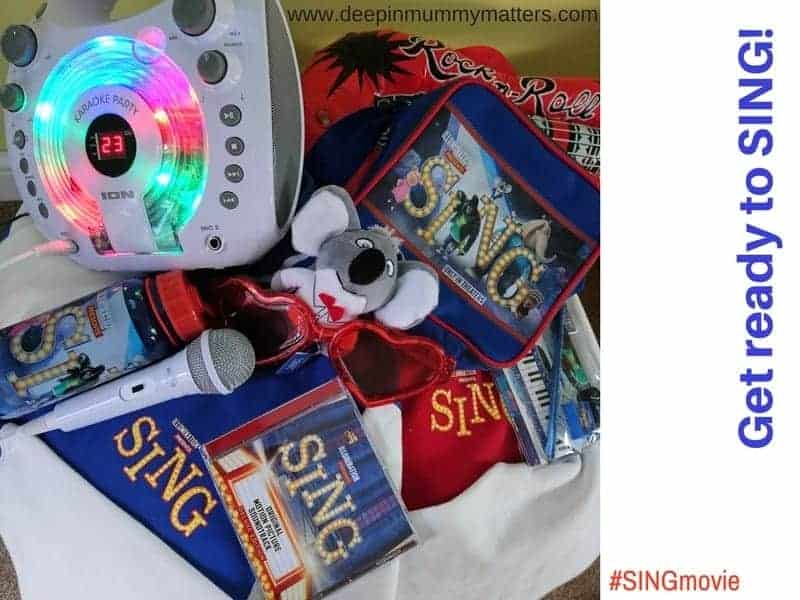 We had a previous of a different kind though, sadly we couldn't make it to London but we got in the mood for the new #SINGmovie by having a home karaoke party instead. We were sent a fab party pack which was very well received by the Beans (though perhaps not by the neighbours or the poor bunnies who were in earshot).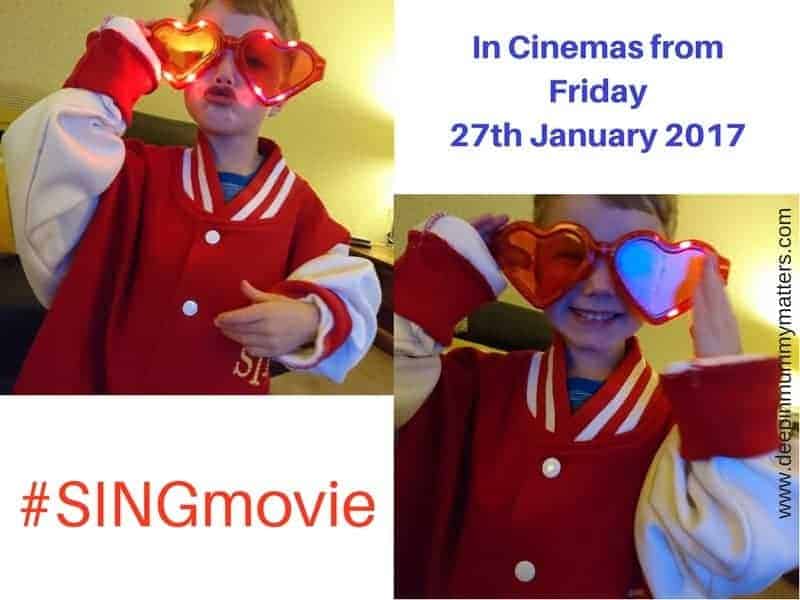 I will hold my hands up and say that I have only taken part in Karaoke once and that was after way too much jungle juice! At home and in the car I sing all the time, I sing along to songs in shops but stick a microphone in front of me and I'll be the quietest person in the room. This time though because it was just me and the children I wasn't afraid to have a laugh at my own expense, the Beans loved it even though they didn't know half of the words. Jelly Bean just wanted to sing Twinkle Twinkle Little Star, Little Bean fancied herself as Taylor Swift singing Shake it off and Beanie Boy tried singing along to anything that was playing. Now Daddy took a little bit more convincing since he isn't so keen on making a show of himself but nonetheless it was a fun family activity and one which will definitely be repeated.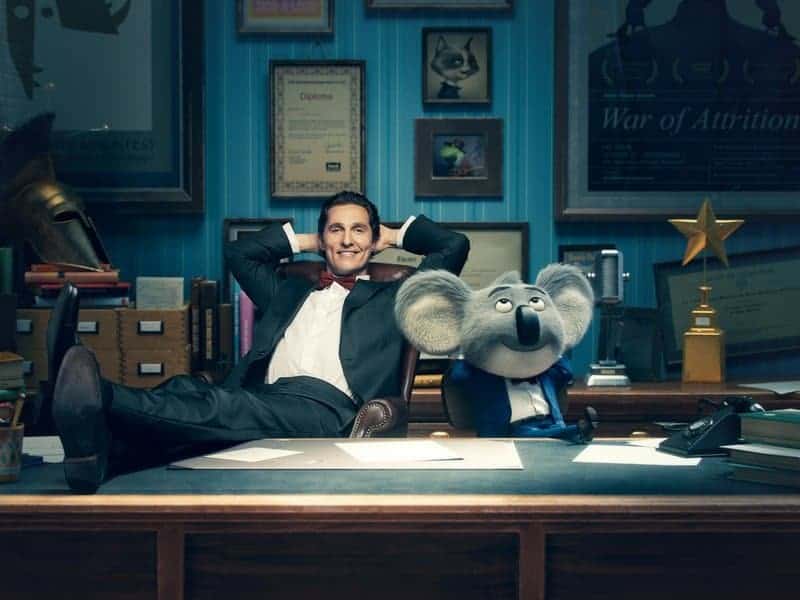 We are all looking forward to catching it at the cinema, especially now our local cinema in Peterborough is a Cinema de Lux with uber-comfy reclining chairs and stadium style seating – there'll be no stopping us!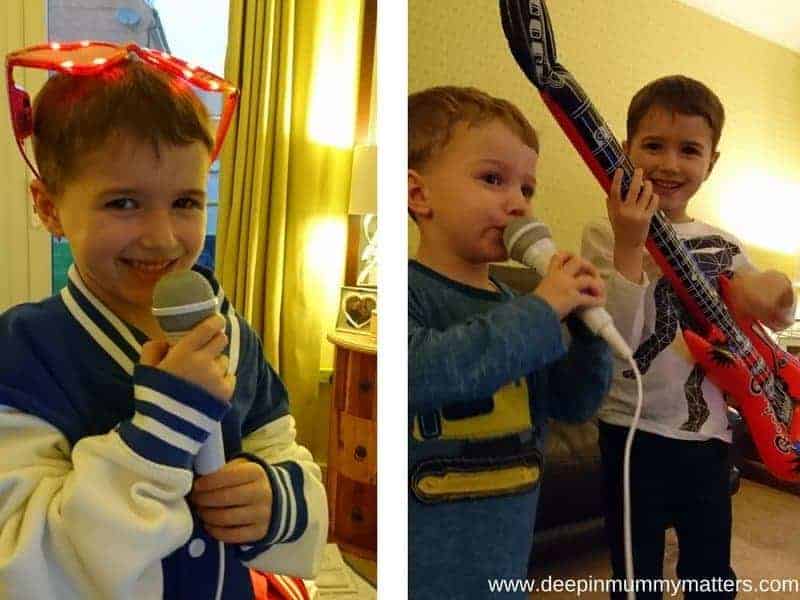 DISCLAIMER: We were sent the above pictured goodie box so that we could host our own #SINGmovie home karaoke party. All words, images and opinions are my own and may not be copied without my permission. I have not been instructed what to write.