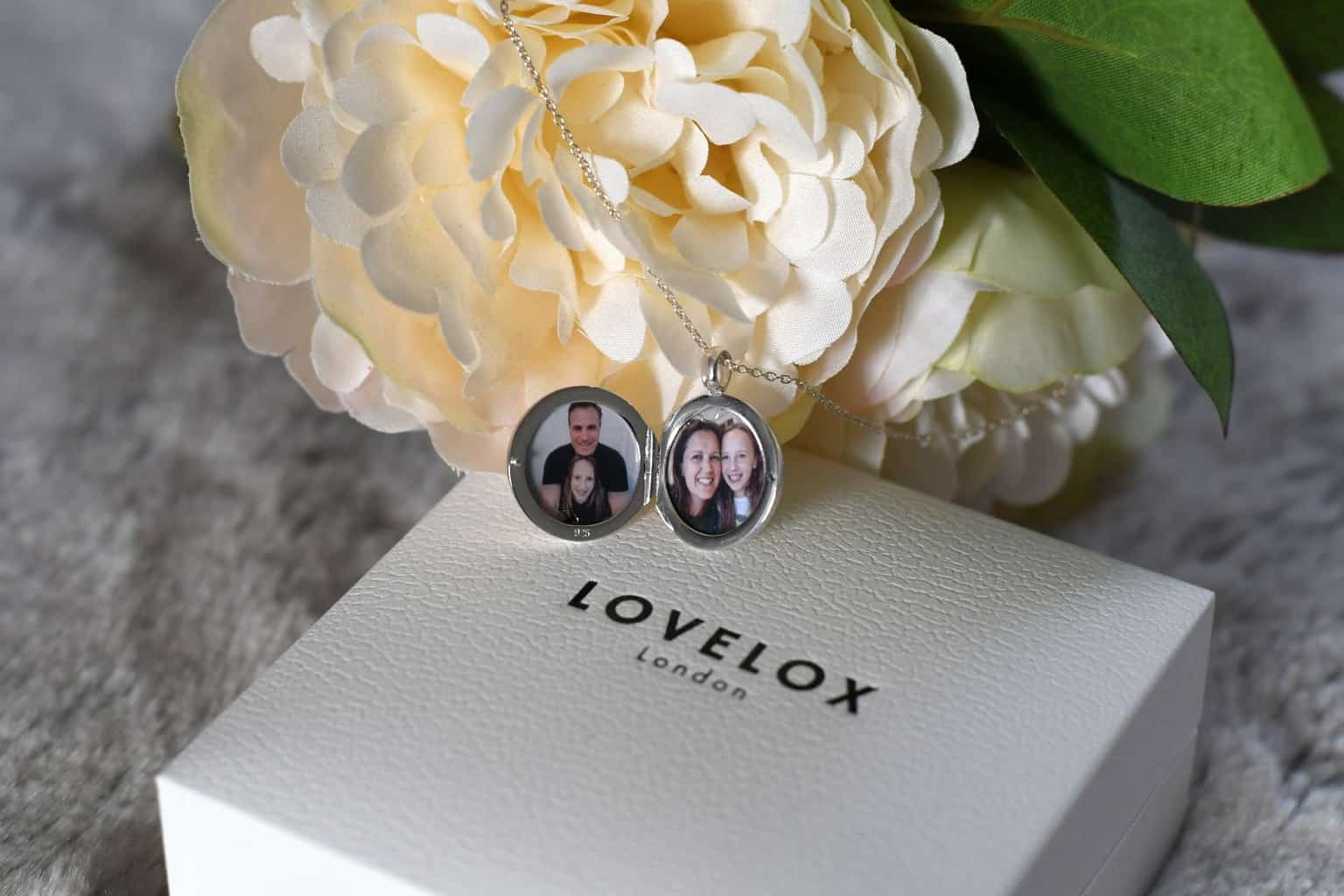 Lillie's Personalised Locket from LoveLox #ad
Disclaimer: Lillie received the Personalised Locket from LoveLox in exchange for our personal opinion in this post. All words and images are my own. I have not been instructed what to write.
Having a daughter is a precious gift, and I love that we have a close relationship where she looks up to me and wants so much to be like me. We naturally have a lot of the same interests; we have a very similar taste in fashion, albeit, Lillie looks a lot better in it than I do!
Like Mother, Like Daughter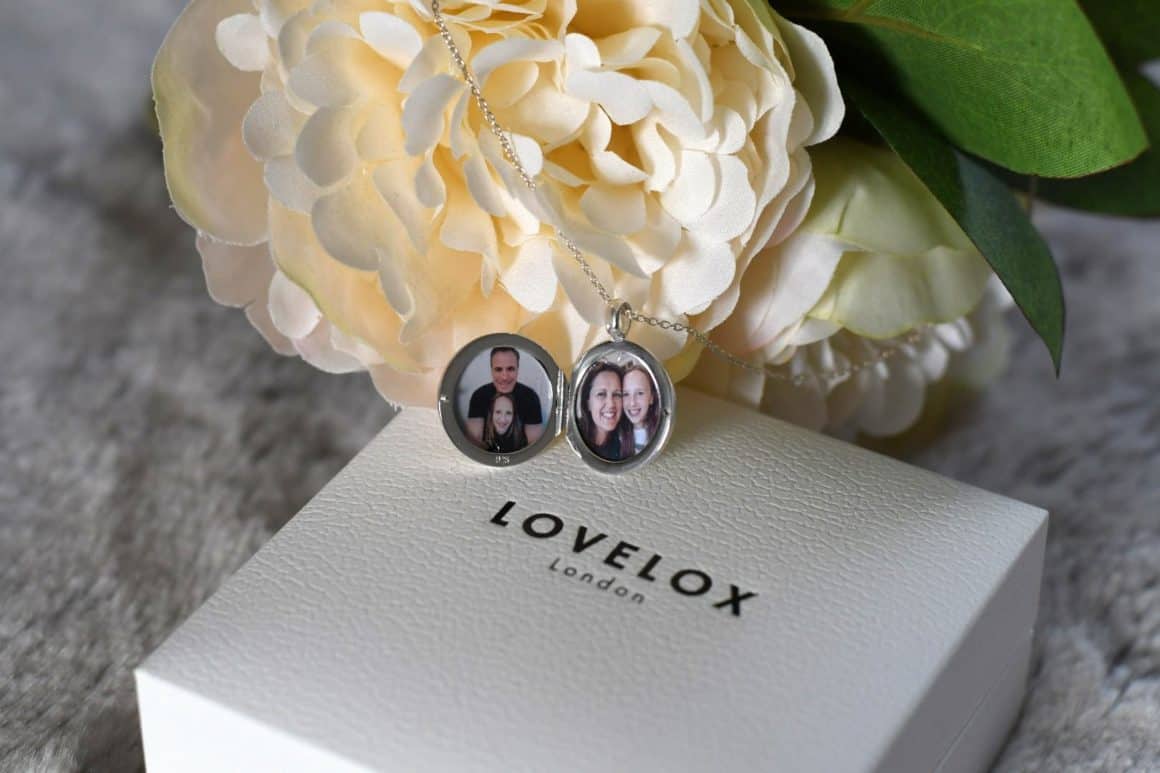 I have a locket that I treasure because it holds pictures of my family, husband Simon, and children. From the moment that Lillie set eyes on my locket, she repeatedly asked if she could have one of her own. I had plans to get one for her birthday this year, but then we received an email to say that LoveLox London was launching and would we like to choose a personalised locket to review.
A locket for Lillie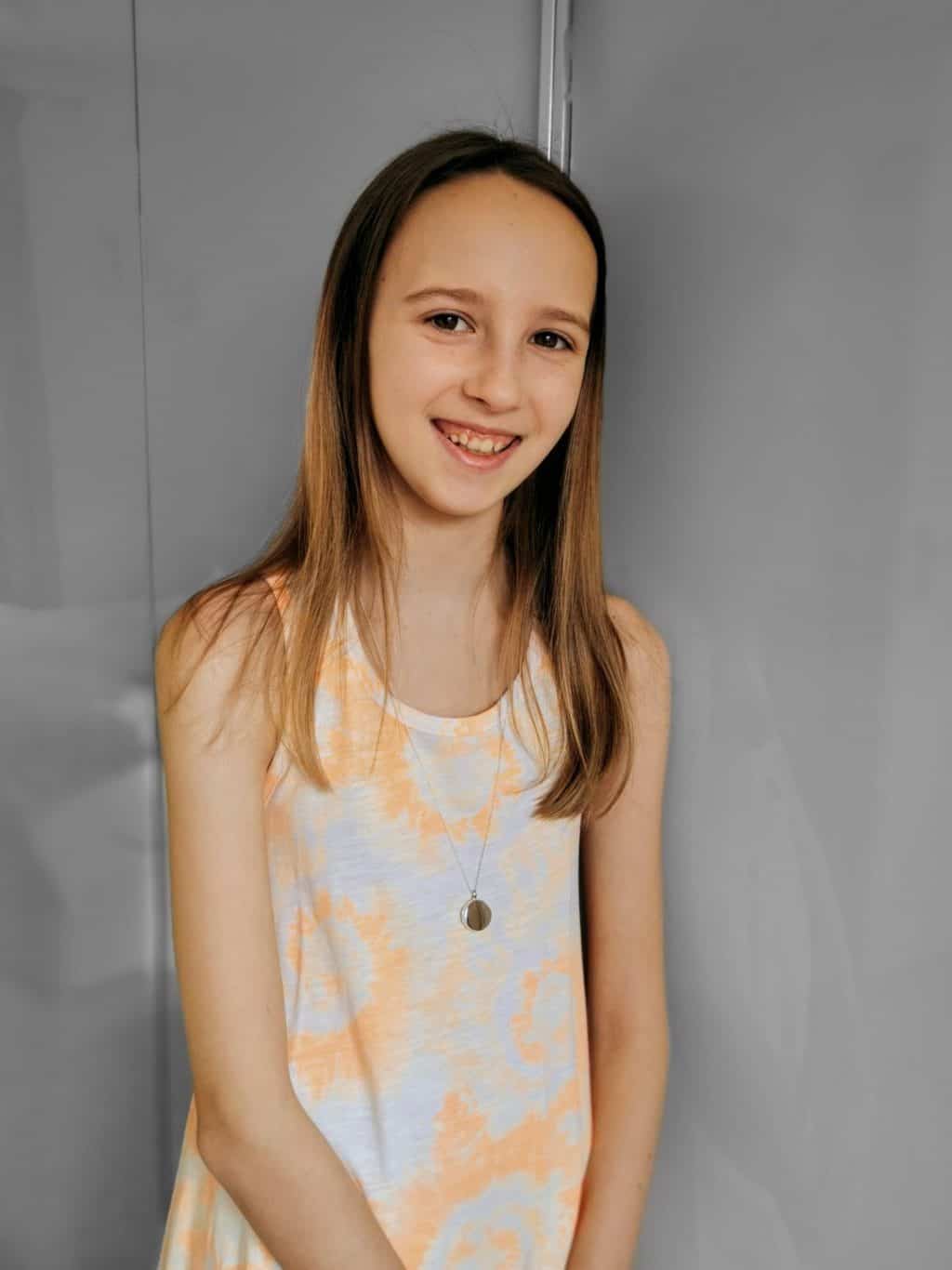 There are so many beautiful lockets to choose from on LoveLox, but the choice was easy for Lillie. She wanted to choose a locket that she would treasure forever and wouldn't grow out of and could wear with anything. The round personalised locket in silver was a perfect choice; I could choose a personal message to have engraved on the back and two photographs to go inside.
"So proud of you, xxx" – Lillie never fails to make us proud, she takes everything in her stride and faces obstacles and new situations with gusto. I wanted her locket to be a constant reminder of how proud she makes us.
Placing the Order
After selecting the locket, it's possible to buy it as it is or you can personalise it using the online tools to see exactly how the locket will look. There are three fonts to choose from; Sans-Serif, Times and Script. I chose Sans-Serif for Lillie's locket as I felt it look modern for a young girl.
Next, I selected two photographs to go into the locket and uploaded them to the site. You can crop the images yourself so you can see how they will look in the locket.
Finally, you choose the chain length. The standard chain which comes included in the price is the 16-18″, but I chose the 20-22-24″ longer length chain, which is how Lillie prefers to wear them – again like me!
Happy Mail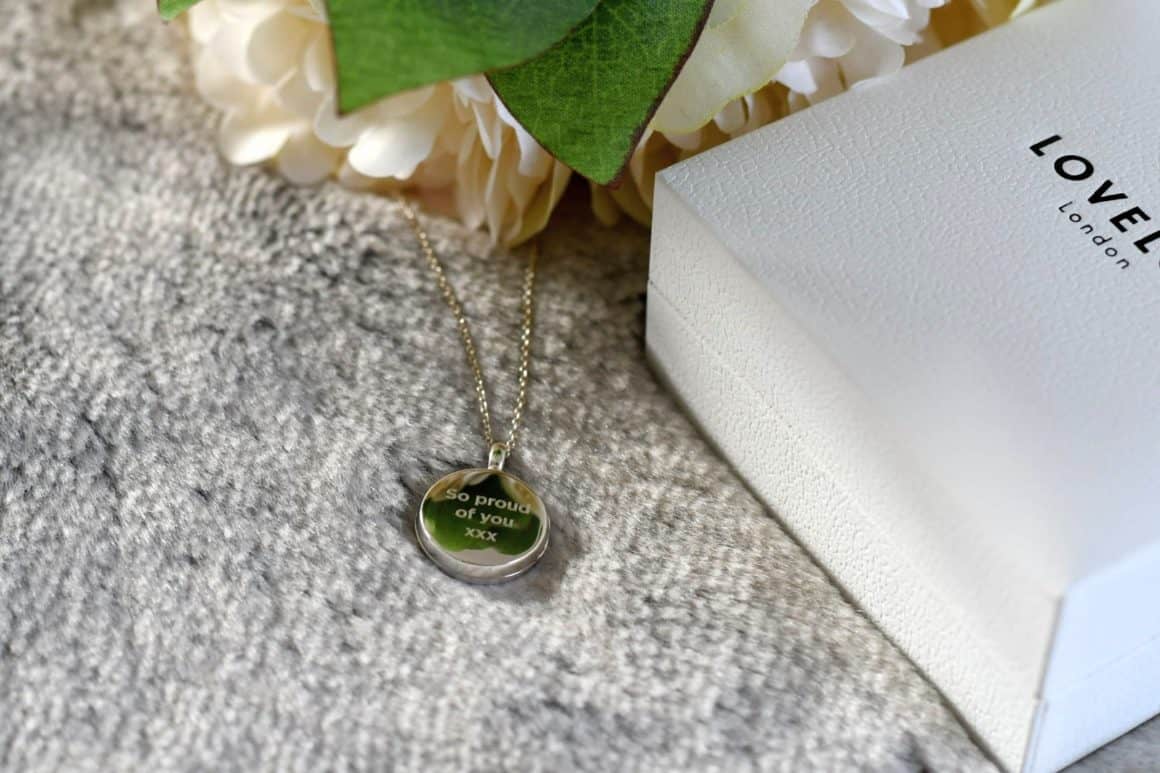 Lillie was over the moon when her LoveLox Locket arrived and squealed with delight when she opened the box to reveal her precious new treasure.
The quality is simply beautiful, it feels substantial, and the engraving looks perfect on the locket's reverse (although extremely difficult to photograph without getting my reflection in the locket). Hence, the front is plain and simple. Lillie is really happy with the chain's length and said it will be great as she grows up, she will be able to wear it alone or layered with other jewellery items.
One thing I really liked was how the images came already in the locket, so different to the days when I used to have to attempt to cut tiny photos, and they would end up cropped or not quite fitting.
A locket is a timeless piece that can be treasured for years to come, and it can be a beautiful gift for a special occasion such as a birthday, Mother's Day, Valentines or Graduation. It could simply be a gift to let someone know how much they mean to you.
Other designs included heart-shaped, oval with a choice of a diamond, tree of life or scroll. All of these can still be personalised too.