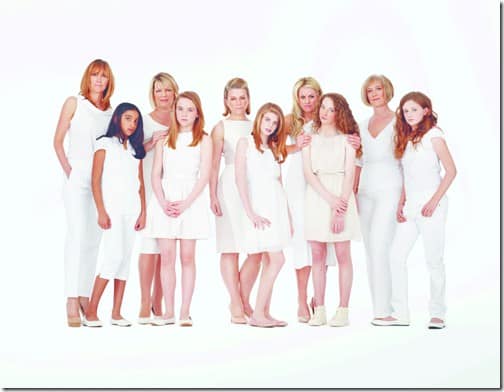 Mums beat Cheryl Cole & Kate Middleton as most positive role model for young girls
Dove Self-Esteem Programme Working with Mums to help boost Self-Esteem among 11-17-year-olds
According to new research commissioned by Dove, young girls are shunning female celebrities and looking to their mums as the most positive role models in their lives.
Mums soar above the rest with 37% of the votes cast. In a not-so-close second place, came Cheryl Cole (8%), with Angelina Jolie coming in third with 4% and Kate Middleton fourth with 3% of the votes.
These findings demonstrate that as Dove launches the 2012 campaign for Dove Self-Esteem Programme (DSEP), now, more than ever, positive role models, such as mums, are needed in young girls' lives to boost their confidence and help them achieve their personal and professional ambitions.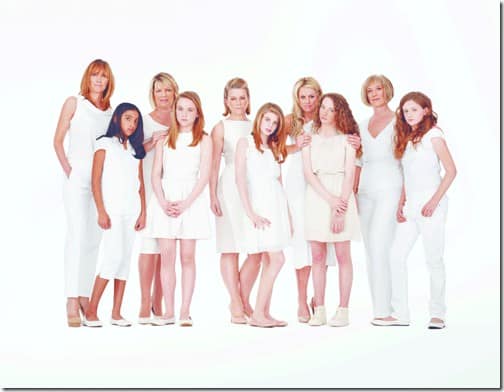 The top role models for girls were:-
Mum 37%
Cheryl Cole 8%
Angelina Jolie 4%
Kate Middleton 3%
Jessie J 2%
Rihanna 2%
Beyonce 2%
The research carried out by Dove looks at the effects of self-esteem among 11-17-year-old girls and reveals how prevalent low self-esteem is among this age group.
Despite the positive role models in their lives, young girls are still discontented with their appearance and this is at the heart of the low self-esteem issue. The research showed:-
· Nearly half (45%) describe themselves as 'average' and 'ordinary' with a further 10% feeling 'plain', 'unattractive' and 'ugly'. This is in stark contrast to the attributes these girls most often associate with beautiful women, which are 'confident', 'happy', 'smart' and 'friendly'.
· The effect of peer-to-peer pressure is even more alarming with negative comments from other girls being the most damaging factor to their confidence. Over half of 11-17-year-olds (57%) agree that they worry more about what their girlfriends might say about their looks than what boys might say.
Looking at pictures of models and celebrities in magazines is another common confidence-damaging experience for young girls, as 22% feel they don't match up to the images portrayed, despite there being a high awareness (83%) that these images are airbrushed or digitally enhanced.
Dove has developed the Dove Self-Esteem Programme to make a real change to the way young girls perceive and embrace beauty. Through the DSEP, Dove will be reaching out to young people in the UK through self-esteem workshops, which will be held in schools all over the country. Any Dove product bought between 26th March – 15th May 2012 will help to give a girl a self-esteem education. This will be delivered through a Dove donation of a minimum of £250,000 to BEAT (the UK's leading charity for those affected by eating disorders) to deliver self-esteem workshops in schools.
Mums can also get involved by visiting www.Dove.co.uk to access the DSEP Mother & Daughter Discussion and Activity guides, providing a useful aid in helping to boost girls' self-esteem.
Ali Fisher, Dove Marketing Manager says "We are passionate about our social mission and want to continue to help young girls and women develop a positive relationship with their bodies. We've already reached over 800,000 young people in the UK as part of our Dove Self-Esteem Programme and our aim is to reach 1 million by the end of 2012. We really hope to create a step-change for self-esteem with our 2012 campaign".
Dove has worked with some of its most accomplished supporters to highlight how low-self esteem issues, if not addressed at an early age, can impact the number of successful women in the future. Successful women such as Chemmy Allcott (Olympic skier), Michelle McDowell (Civil Engineer and MBE), Jane Fallon (Author) and Karen Gill and Maxine Benson (MBE & founders of Everywoman) have been photographed by Rankin with their younger aspiring counterparts to highlight the importance of raising self-esteem among young girls and to ensure aspirations for future generations.
On the research findings, Chemmy Allcott says, "Mums are probably one of the most positive and inspiring role models that young girls have in their life, encouraging them to reach their full potential, no matter what their personal interests and goals are. My own mum has been hugely influential in my life and has always encouraged me to be the best person I can be".