Personalised Nurse Watch from Engravers Guild #ad
DISCLAIMER: I received the Personalised Nurse Watch from Engravers Guild to review for this post. All words, images and opinions are my own.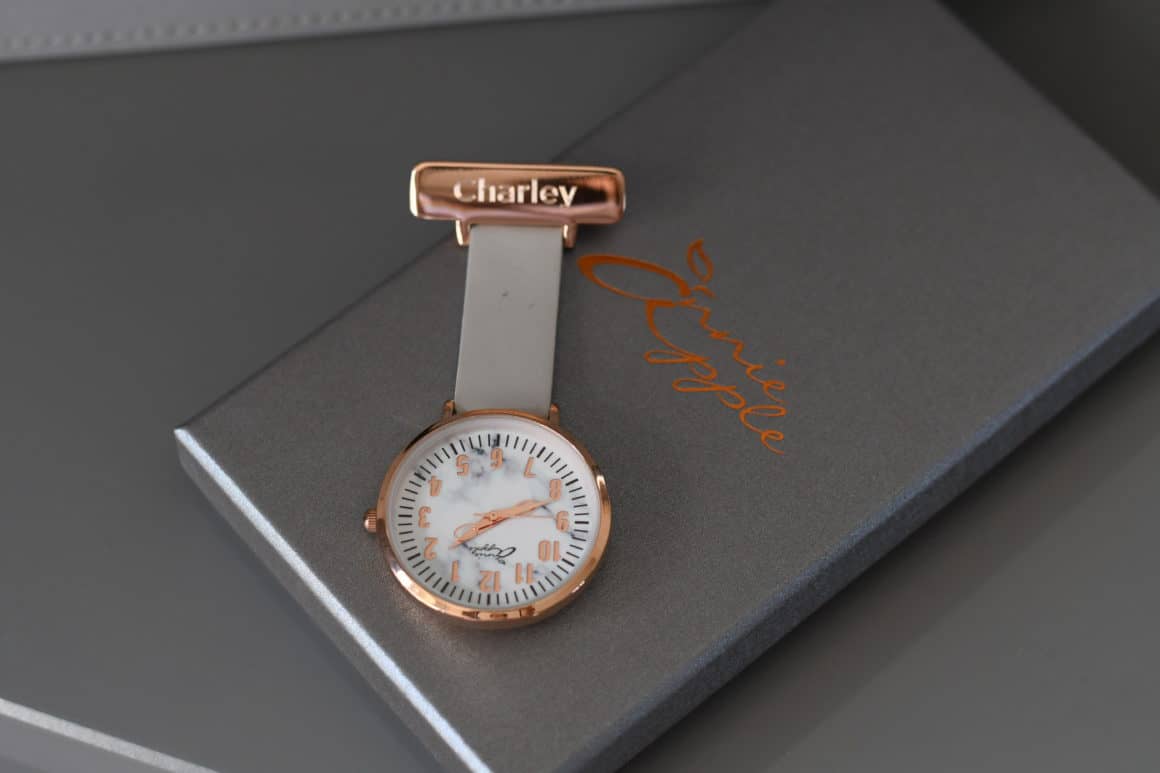 Sometimes when you're window shopping on the internet, you see something and think, "I know who would love that", and that's exactly what happened when I saw the Personalised Nurse Watch from Engravers Guild. This past year, the NHS nurses (and Doctors) have done an amazing job, and one of those nurses happens to be my beautiful cousin Charley.
A Bit About Charley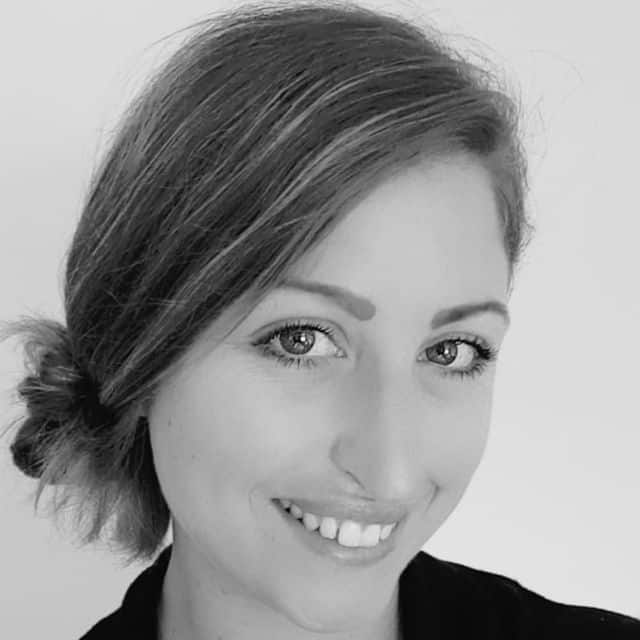 Charley contracted Covid herself working on the frontline early into the pandemic last year, which affected her badly. She is a single Mum to two young children, so it was challenging for her as her support network could not help due to the risk of infection.
Parenting can be hard at the best of times but looking after young children when you feel poorly makes it even harder because you don't have the luxury of taking yourself off to bed and just sleeping it off.
I'm pleased to say that Charley recovered, though she still struggles with fatigue and a tight chest. She has returned to work on the frontline caring for her patients and the community. When I saw the watch, I knew she deserved one.
Personalised Nurse Watch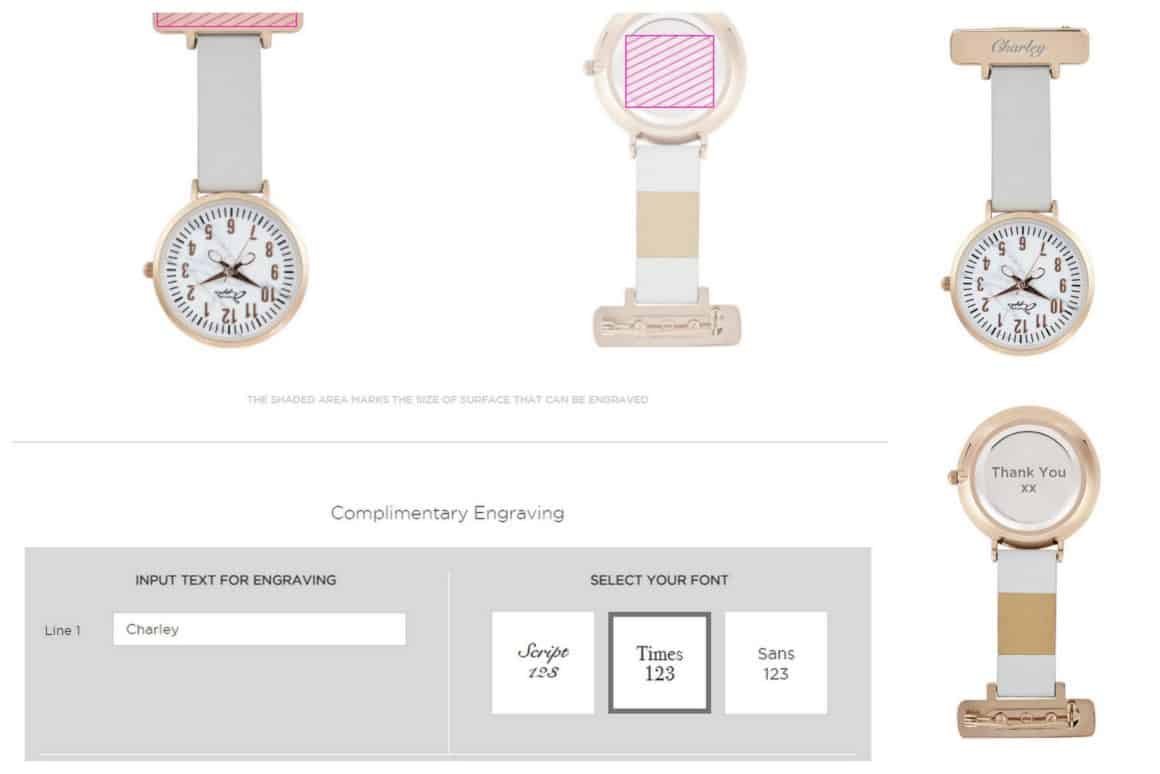 The Engravers Guild have a large collection of Nurse Watches to suit all tastes. I received the Annie Apple Rose Gold and Marble watch design with a grey leather strap, marble-effect dial, rose gold case, scissor hands, and Arabic numerals.
I personalised the watch with Charley's name on the front and a message on the back. You can choose from three different font styles and see exactly what the engraving will look like before making your purchase online.
I found this aspect of ordering very helpful because you want to be sure it will look right. Once the engraving has been done, it's too late to change your mind.
The watch arrived in a pretty silver-grey and rose gold gift box with Annie Apple on and that was also inside a white Engravers Guild box to ensure that it arrived in pristine condition in just a few days of ordering.
The Tear Test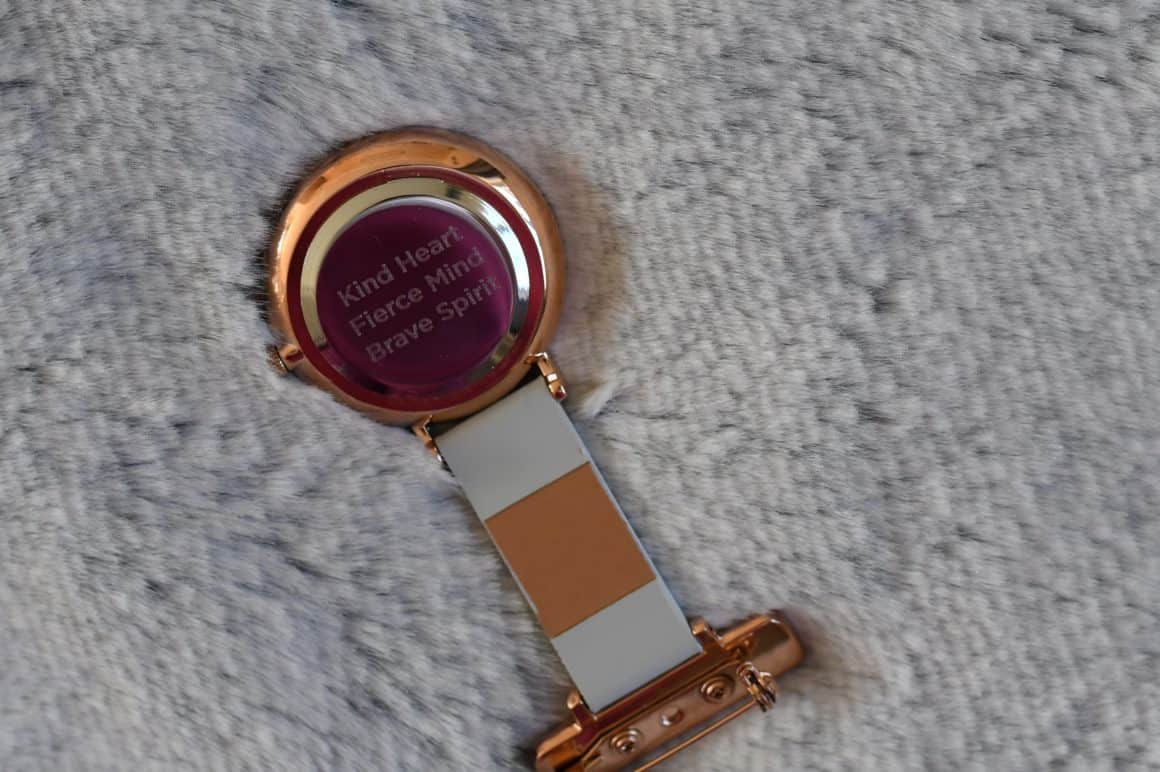 I always think the tear test is a good way to guage whether someone likes their gift or not. I wasn't able to give Charley the watch in person due to lockdown but I received a lovely message from Charley to say that she absolutely loved it and it had made her cry. She said that she would be very proud to wear the beautiful watch and she loved the scissor hands on the face.
That sounds like a win in my book?