#kidsinthekitchen Activities – Week 3
Are you hanging in there, you're nearly half way through the holidays already. How many of last week's #kidsinthekitchen activities did you manage to do? Here's a few more for this week . . .
I think this will have to be an activity for when Jelly Bean is in bed or he will be more likely to stick the papier mache to m
Luckily we still have some bean bags left over from a blog post we did last summer and the children LOVE doing these kinds of activities. It's great for their hand/eye coordination and maybe you could have little prizes or stickers for the winners.
We did this one on the first week of the school holidays so that we had plenty of lollies to go out through the holidays. When I was little my Mum and I used to make our ice lollies with Angel Delight and Dream Topping so we made a few strawberry, some chocolate and only filled the moulds half way with Angel Delight then topped them up with Dream Topping for a double flavour lolly. We also did a couple with just yoghurt which has been a big hit too.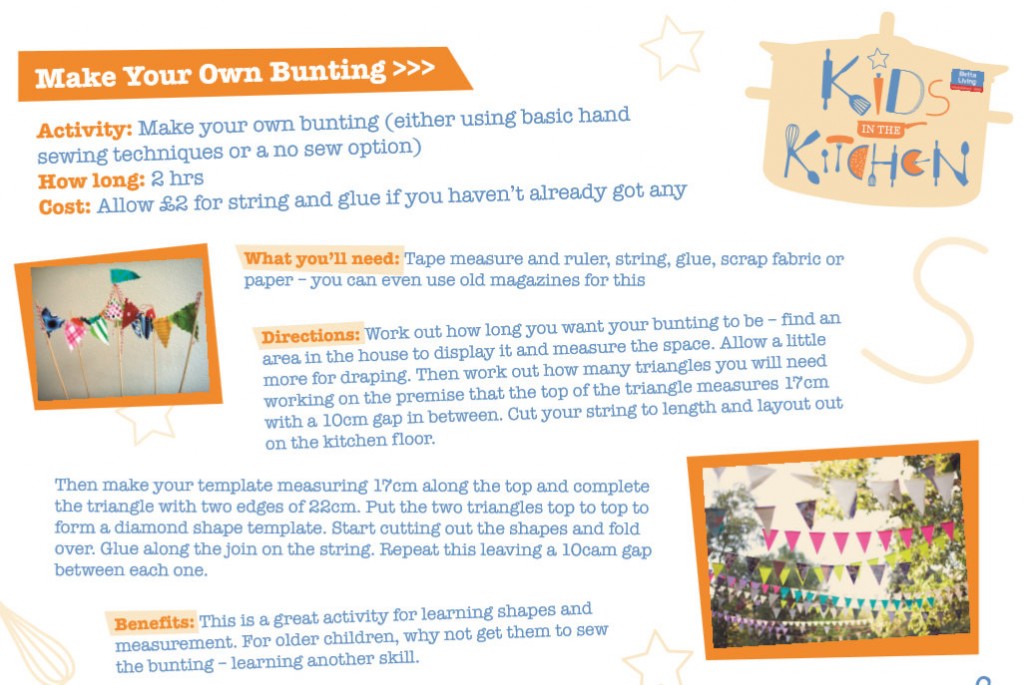 Who doesn't love bunting these days? We are definitely going to be doing this one!!!
The Beans will love this one I know it – again perhaps stickers or small prizes for the winners.
Don't forget to pop back next Sunday for the final instalment of my #kidsinthekitchen posts. Have a fun week and don't forget to share your activities.
DISCLAIMER: We received the above pictured items for the purpose of this post and to help me (and you) entertain the children over the summer holidays.