I Just Love It – Mother's Day Gifting
Mother's Day is just over three weeks away, so it's time to get your thinking caps on and start planning treats for the Mum's in your lives.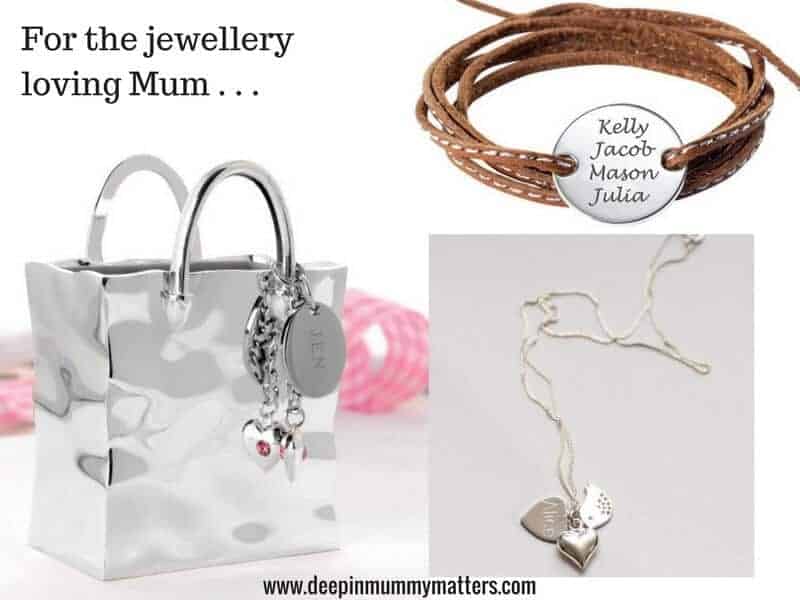 All Mums are different, so when choosing the perfect gift, it's important to stop and think about what your Mum would really like. If you never see her in the garden tending to the flowerbeds, then it probably wouldn't do to buy her a pair of new secateurs and gardening gloves. If your Mum likes to look good and wears makeup and pretty jewellery, perhaps you could buy her a pretty necklace or some new makeup brushes or a cosmetic bag.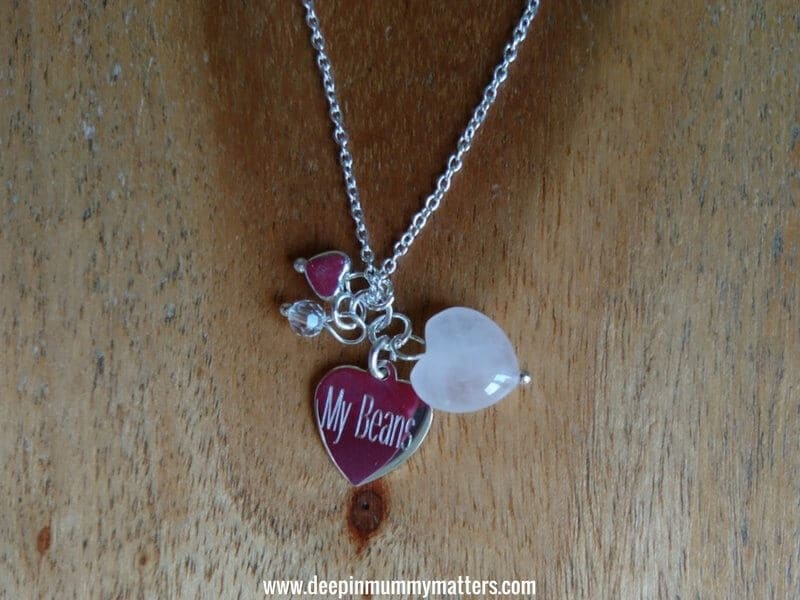 I'm a pretty sentimental Mum, so I like gifts with meaning and thought behind them. I was asked to check out the online gift site I Just Love It to see their selection, and I was pleasantly surprised. The majority of their gifts can be personalised to give extra meaning to the person receiving them. I chose this pretty Rose Quartz cluster necklace and had the heart engraved with 'My Beans' so that they are always close to my heart. I love cluster necklaces and am a big believer in the power of crystals, so I was delighted when this necklace arrived. I have, of course, put it to one side for the Beans to give to me on Mother's Day.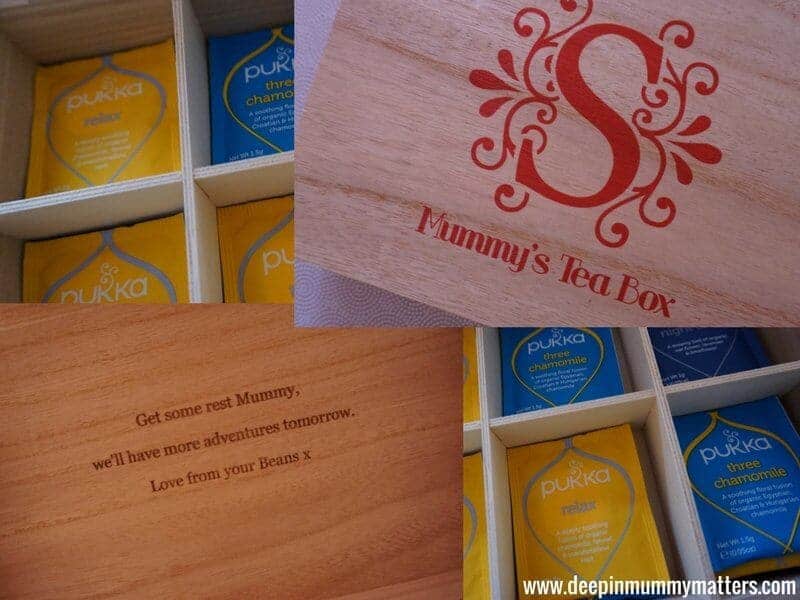 This year, I am making a concerted effort to get back to the healthier and fitter version of me before becoming a Mum. Since having the Beans with sleepless nights, early mornings and working from home, coffee has become my best friend, but I am trying to but back to just one coffee a day in the morning to get my day off to a bright start. I drink either water or herbal teas the rest of the day, so when I spotted this beautiful tea chest, I knew it had my name written all over it, quite literally. The chest can be personalised with your initials on the front and a name, since this will be given to me by the Beans I decided to put 'Mummy's Tea Box'. The box comes with your choice of two flavours of herbal tea and can also be engraved with a personalised message inside the lid.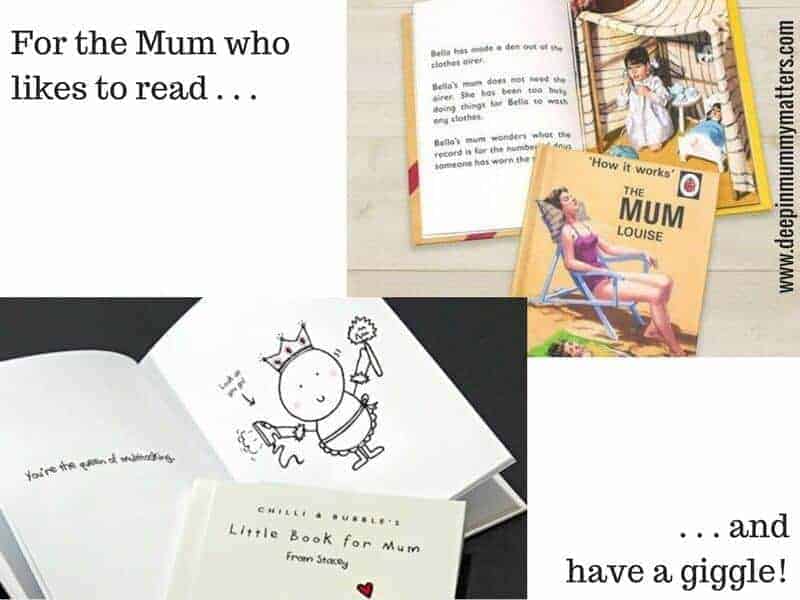 For Mums who like to read and have a sense of humour, I think these books would go down a treat. The adult Ladybird books are very witty and so true to life. They will be sure to raise a giggle or two.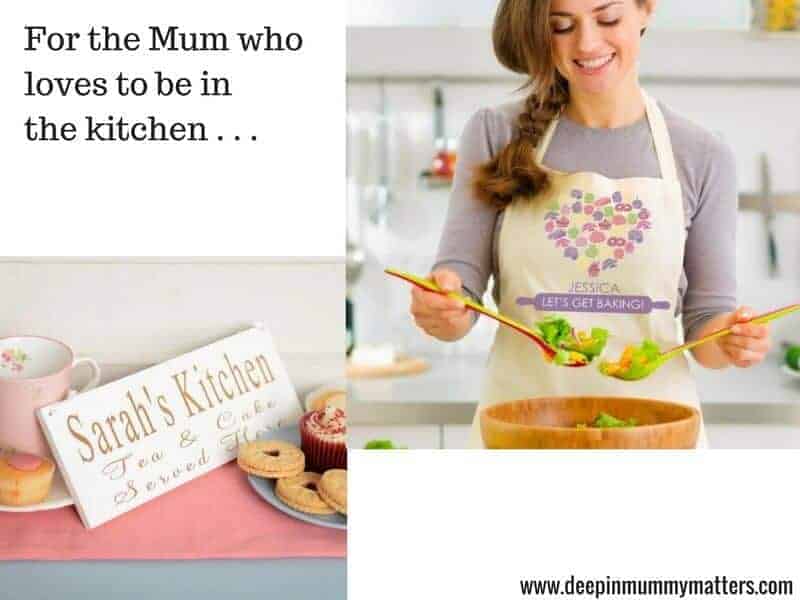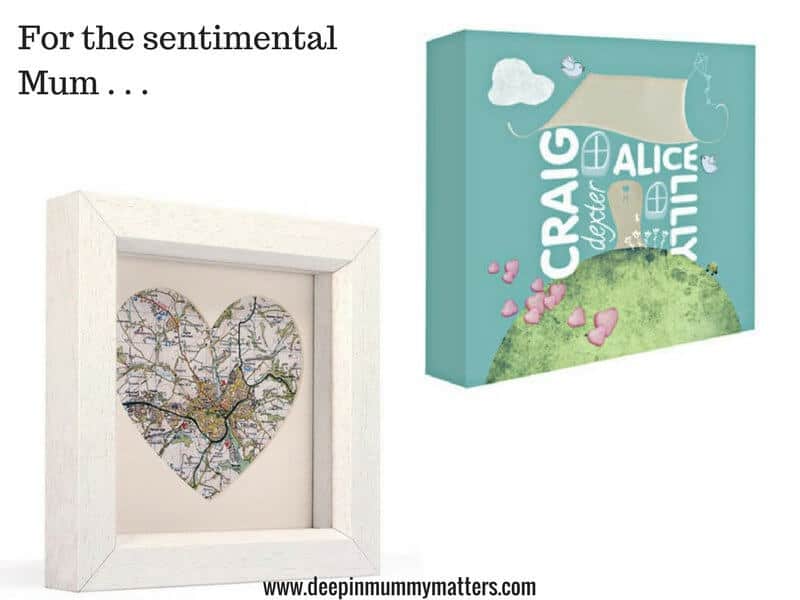 Some Mums love to be in the kitchen, cooking up healthy meals for the family or, in my case, baking with the Beans, so a lovely new apron or sign to hang in the kitchen could be just what she wants. There are lots of great ideas to choose from.

My final picks are these pieces of artwork; there are various apertures you can choose from if your Mum isn't a fan of love hearts, but a personalised map of her hometown or a special place could be a thoughtful gift or a map of where you live. Alternatively, this is a modern take on the family Tree' picture and is available for up to five names.
I have only selected a tiny fraction of the great gift choices available at I Just Love It, but hopefully, they have given you some food for thought. The main thing about Mother's Day is that you think about what your Mum would like. Gifts don't have to be elaborate or expensive. It's just nice to know that our families have taken the time to consider who we are and what we would like.
DISCLAIMER: I received the gifts mentioned above. All words, images and opinions are my own and may not be copied without my permission. I have not been instructed what to write.