Nintendo reveals new partnerships and first indie games coming to Nintendo Switch
The Nintendo Switch console launches on 3rd March, and people can expect an exciting line-up of games on Nintendo eShop for day one and beyond. Nintendo has been working closely with independent publishers and developers to deliver a steady flow of unique and original experiences to Nintendo eShop.
More than 60 quality indie games are confirmed for Nintendo Switch this year alone, and many games take advantage of unique Nintendo Switch features, including multiple play modes (TV mode, handheld mode, tabletop mode), flexible control options, local and online multiplayer*, and innovative Joy-Con functionality like HD rumble. In a Nintendo Switch Nindies Showcase video, Nintendo highlighted some of these games that are in development.


To view the Nintendo Switch Nindies Showcase video in its entirety, visit www.nintendo.co.uk to watch the video. Along with Nintendo Switch exclusives and timed exclusives, some of the highlights revealed in the video include:
Runner3 from Choice Provisions: Runner3 continues the joyous adventures of CommanderVideo from BIT.TRIP RUNNER and Runner2. Players will encounter quests, branching paths, item shops, new Retro Challenges, new character moves, new dance moves, and a roster of characters that somehow manages to rival the strangeness of Runner2. The game is scheduled to launch exclusively for Nintendo Switch this autumn.
SteamWorld Dig 2 from Image & Form Games: In the sequel to the award-winning original you must dig deep, gain riches and explore an underworld riddled with danger. The game is scheduled to launch this summer.
Yooka-Laylee from Team17 and Playtonic Games: Explore huge, beautiful worlds, meet an unforgettable cast of characters and horde a vault-load of shiny collectibles as buddy-duo Yooka (the green one) and Laylee (the wisecracking bat with the big nose). The buddy-duo platformer is coming to Nintendo Switch soon, with multiplayer functionality perfect for the system.
Blaster Master Zero from Inti Creates: The same elements that made the original Blaster Master a hit are back, including side-scrolling vehicular combat, top-down adventuring and a huge sci-fi landscape, in addition to a host of new and improved gameplay systems. The game includes a two-player mode and will have numerous character cameos coming soon. Blaster Master Zero launches exclusively on both Nintendo Switch and Nintendo 3DS family systems on 9th March.
Pocket Rumble from Chucklefish Games and Cardboard Robot Games: This deep 2D fighter makes players want to throw down, anywhere, anytime. The battles get even more intense with the inclusion of HD rumble: when players get hit by a weak attack, it'll feel very different from getting rocked by a strong one. The game is scheduled to launch as a console exclusive for Nintendo Switch in March.
Flipping Death from Zoink Games: Welcome to Flatwood Peaks, a small whimsical town with a problem – Death is on vacation. Play as Penny and help the ghosts with their peculiar problems on The Otherside. This puzzling adventure game is scheduled to come to Nintendo Switch later this year.
Mr. Shifty from tinyBuild and Team Shifty: Shift through bullets, and master lightning-fast takedowns in a new kind of action game. Mr. Shifty follows a teleportation-fuelled heist to break into the world's most secure facility. Shift through walls, through bullets, cover huge distances and be everywhere at once. One shot kills. Survive on skills. HD rumble allows players to feel every punch, shot and crash. The game is scheduled to launch first on Nintendo Switch this April.
WarGroove from Chucklefish Games: This turn-based strategy game offers local and online** matches for one to four players. The game is scheduled to launch later this year.
Stardew Valley from Chucklefish Games and ConcernedApe: Nintendo Switch will be the first console to support the game's new multiplayer feature. The open-ended, country-life RPG is scheduled to launch this summer.
Shakedown Hawaii from vBlank: This 16-bit spiritual successor to Retro City Rampage aims to be twice as good with twice the bits. From the boardroom to the streets, Shakedown Hawaii parodies big business and the white collar crimes that go alongside. Build your empire, monopolize the markets and collaterally re-zone the island's destructible sandbox. It's scheduled to launch first on Nintendo Switch this April.
Graceful Explosion Machine from Vertex Pop: Skilfully pilot the advanced Graceful Explosion Machine (GEM) fighter while blasting swarms of crystalline enemies with your ludicrously overpowered quad-weapon array. This side-scrolling arcade shooter features HD rumble support, which means players will really be able to feel those machines explode. The game is scheduled to launch this April.
Tumbleseed from aeiowu: A small seed heads up a mountain to save his home in this physics-based puzzle game. More than 30 unique upgrades help the seed overcome challenges and enemies. HD rumble means players will feel seeds traversing across the screen. The game is scheduled to launch on Nintendo Switch this spring.
Overcooked: Special Edition from Team17 and Ghost Town Games: In Overcooked, players must journey through a variety of cruel and unusual kitchens on their quest to become master chefs capable of conquering an ancient edible evil which plagues the land. Play solo or engage in classic, chaotic couch co-op for up to four players in both co-operative and competitive challenge modes. The special edition features the original game, plus all of the DLC. HD rumble integration means players can feel every chop through a tomato and the slosh of soup in a pot. Overcooked: Special Edition is coming later this year.
The Escapists 2 from Team17: The sequel to the hugely popular prison escape series supports drop-in/drop-out co-op for up to four players***. Players can tie together knotted sheets and use them to climb down high windows in new multi-level prisons and find other new ways to make a break for freedom. The Escapists 2 is coming later this year.
GoNNER from Raw Fury and Art In Heart: GoNNER is a score-based, procedurally generated platformer with roguelike elements. GoNNER is also a story about friendship between Ikk, Death and a space whale named Sally. The console version of the game launches first on Nintendo Switch with additional content tailor-made for the console later this year.
Kingdom: Two Crowns from Raw Fury and Noio: In Kingdom: Two Crowns, attend to your domain, border to border, or venture into the wild to discover its wonders and threats. First revealed today, two players can come together in co-op mode to rule a kingdom. Their choices bring hope or despair to their subjects. The game is scheduled to launch later this year.
Dandara from Raw Fury and Long Hat House: Dandara has awoken to reshape the world. In this strange world of quirky characters, nothing is as it seems. In this bizarre, gravity- bending world with hidden beauty, it's up to Dandara, jumping from surface to surface, to restore order and direct a directionless world. The game is scheduled to launch on Nintendo Switch this summer with exclusive features and functionality, including HD rumble support.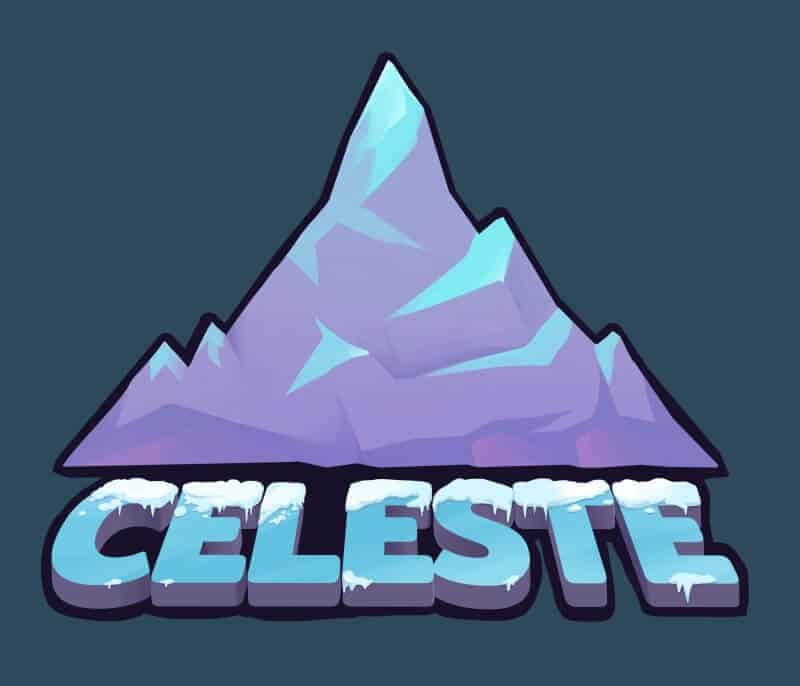 To access Nintendo eShop, a system update that will be available on launch day is required. The system update downloads in the background, is designed to install quickly and doesn't disrupt gameplay.
After visiting Nintendo eShop on Nintendo Switch for the first time, gamers can also purchase Nintendo Switch digital games on www.nintendo.co.uk. Users can purchase the games on Nintendo's website and have them download directly to their Nintendo Switch console at home or on the go, wherever there is a Wi-Fi connection.
Nintendo Switch launches across Europe on 3rd March. For more information about the new console, visit http://www.nintendo.co.uk/switch.