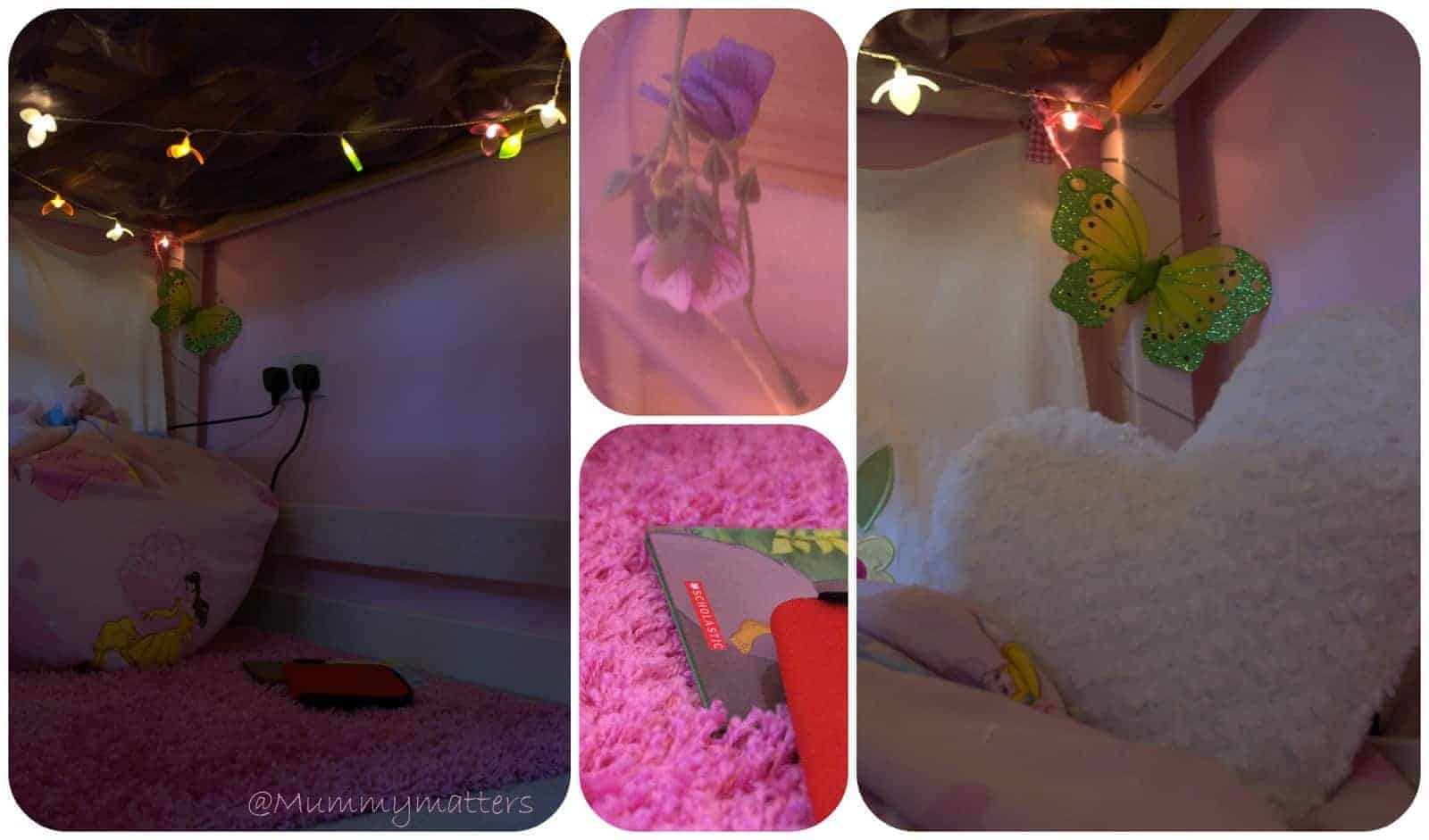 Thinking about decorating your child's bedroom?
How often do you decorate your children's bedrooms?? Once a year, every other year? We have been in our house for 4 years now and have decorated the children's rooms twice already. To be fair that is partly down to the fact that when we found out Jelly Bean was a boy we needed to move all of their rooms around which meant redecorating all three childrens' rooms. As for our bedroom we have only just made a start on it in the last year and it's a long way from being finished. Last weekend, I spent a day making further changes to Little Bean's bedroom as I felt she needed her own 'space', somewhere that she could go to get away from everything when she got herself worked up (something which happens a lot lately) so I came up with the idea of creating a 'den' under her midi-bed.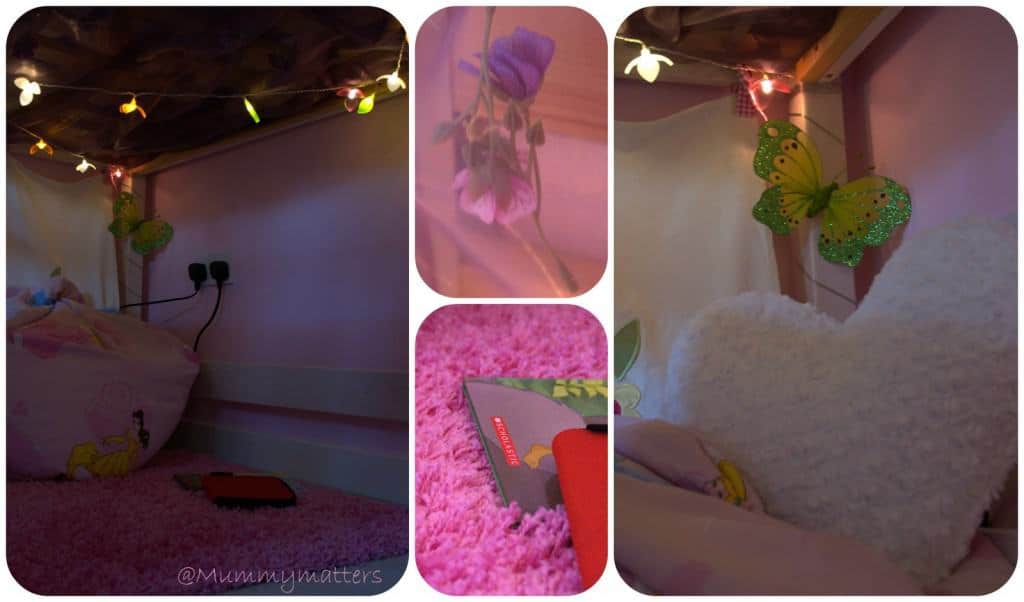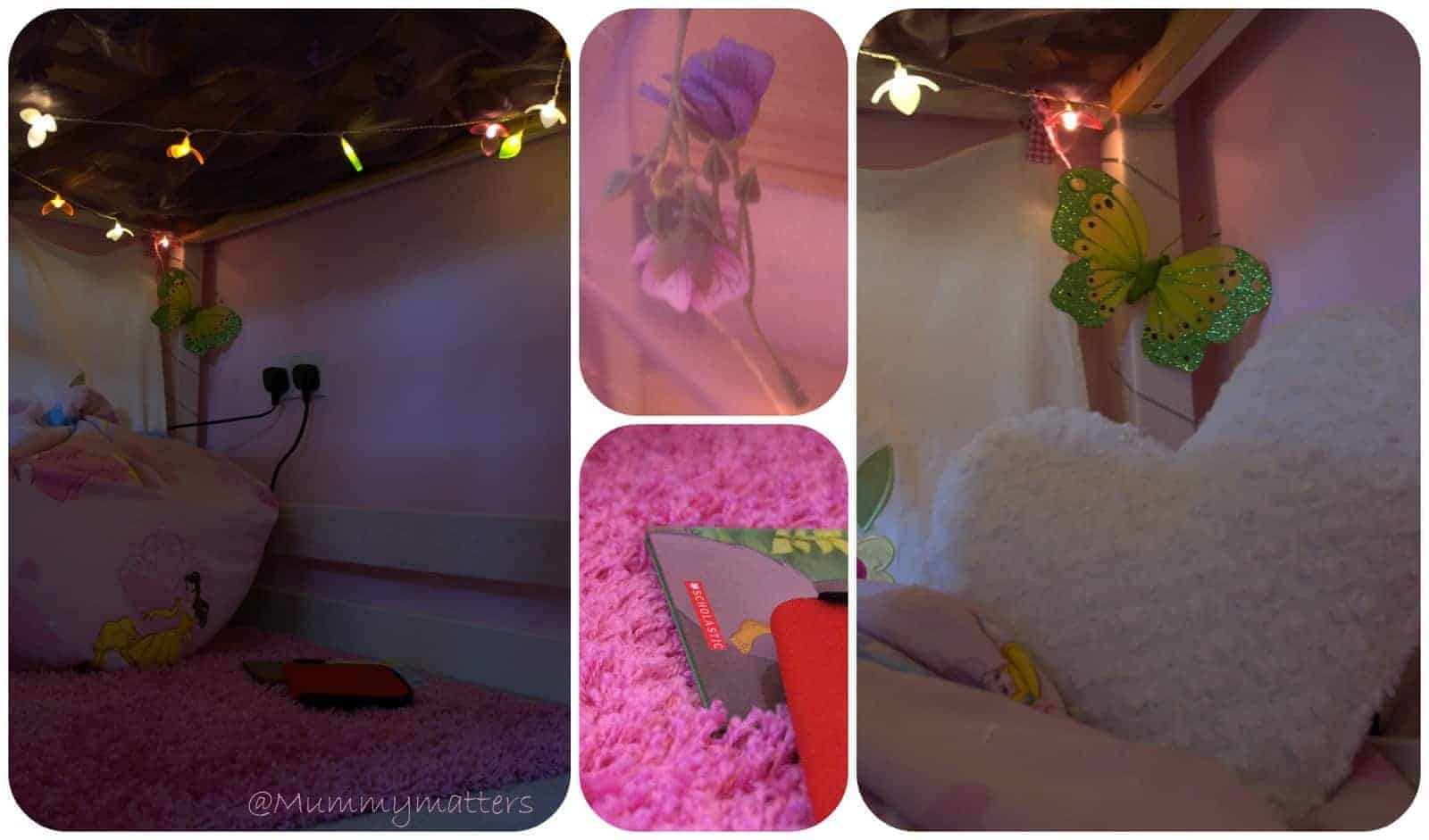 I used organza fabric to staple to the underside of the bedframe and filled it with silk flowers, then used Command Hooks to put pretty flower led lights under the bed, a soft pink rug and her pink beanbag with a few cushions. I still need to make a cover for her beanbag and look out for a few more scatter cushions but so far she LOVES it and has put it to good use a number of times already, when she feels stressed out she retreats to her den and reads her books to calm down. Likewise, we have created quite the teen crash pad in Curly's bedroom and it can be hard to coax him out at times. With Beanie Boy and Jelly Bean sharing a room they have to take it in turns to crash in their room but thankfully they are still quite young to need the space at the moment and there is always the playroom.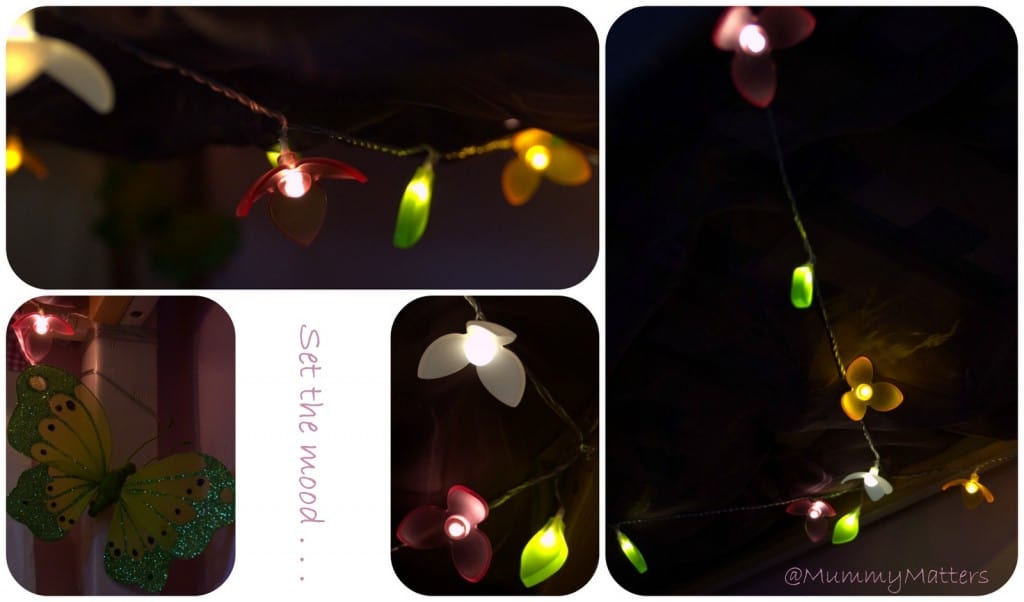 The global leader in lighting, Philips, recently carried out a survery of 6,000 Mums and Dads across six European Countries which showed that parents recognised children need their own space. Giving children space is so important that most parents redecorate their child's room more than any other room in the home (58%). Interestingly, one fifth (20%) of parents believe that lighting can have a positive impact on the quality of a child's room.
Chireal Shallow, child psychologist and sleep expert, says: "A physical space that children can call their own gives them the mind space that they need to develop, and the freedom to stretch their imagination through play. Children get more from creating their own personal worlds than being restricted to something constructed by a digital game and parents who provide a stimulating environment in their child's bedroom can be confident that they are encouraging this."
What makes a great room?
Philips commissioned the research to understand the importance of what makes a child's environment imaginative. Given how much parents invest in redecorating their child's room, over a quarter (26%) say they do so every two years and a fifth (20%) believe this is important.
The Philips Disney Imaginative Lighting range has been designed to transform a child's bedroom into a more imaginative place to read, play and sleep, and to help them feel safe at night.
Timothy Meaker, an independent lighting expert, adds, "There are many ways to transform your kid's bedroom, and light is one of the easiest and most fun. Light with color can instantly create a different world, whether it's a soothing one before bedtime or bright and vibrant for play.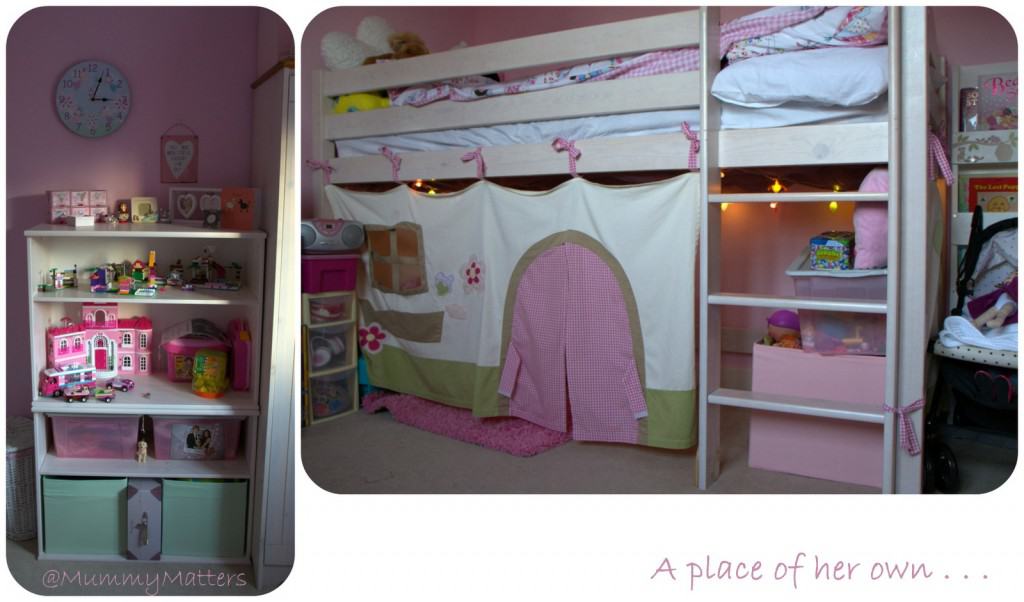 Top Tips
Add light in places such as under the bed, corners or even in the closet with Philips Disney LivingColors. Make potentially scary places warm and inviting by adding softly diffused light from a Candle Light; or bring stories to life using StoryLight to make their bedroom feel more like a scene from their favorite Disney movie and create more spaces where kids can play and  discover magical spaces."
Philips and Disney Imaginative Lighting range:
Philips and Disney StoryLight – innovative Mickey Mouse-shaped light cleverly synchronises coloured light with classic Disney stories read through an interactive e-book on an iPad, perfect for story time.
Philips and Disney Table Lamp SoftPal– designs of Disney characters Mike, Sulley, Minnie Mouse and Mickey Mouse, to offer reassurance and comfort to children at bedtime
Philips and Disney Candles Princess, Mickey & Minnie – these emit a warm glow that emulates the softness and flicker of real candle flames, creating a relaxed diffused light which adds a hint of magic to play time.
Philips and Disney LivingColors Micro Cars, Planes, Princess and Ariel – with 64 colours to choose from, they can transform almost any imagined playground.
Philips and Disney LivingColors Mini Mickey & Minnie – will change a child's room to create a fun magical or soothing ambience.
Philips and Marvel Imaginative Lighting range:
Philips and Marvel Torch Spider-Man – give them comfort and help them tackle nighttime like a hero with a light that can be used to light the way to find the hallway when finding the loo at night – or, to search for baddies!
Philips and Marvel Night light Spider-Man – make them feel secure with this Super Hero light: comforting light when it's needed controlled by a motion sensor that automatically turns the light on if they wake.
Philips and Marvel Pendant and table light Spider-Man – make your child's room fit for a crime fighter with this lampshade that adds ambiance and adventure.
Philips and Marvel Projector Spider-Man – bring their bedroom adventures to life by projecting Super Hero images all around them. Three projector wheels with 24 images mean they won't get bored.