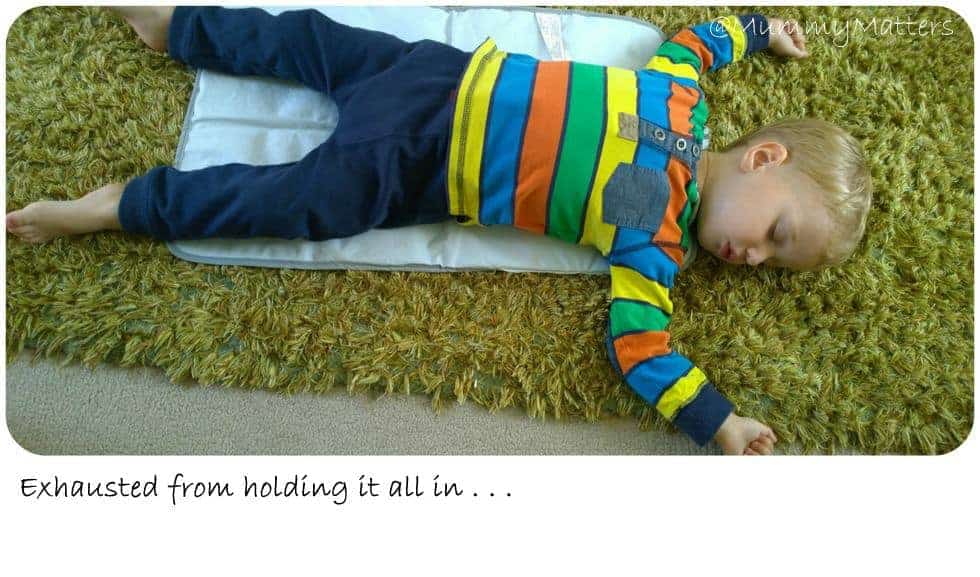 Help!! Jelly Bean is holding his poop in!
In my days pre-motherhood I used to say "I love a challenge" but I wish sometimes I hadn't uttered such words. With Little Bean it was (and still is) her picky eating which drives us crazy, with Beanie Boy we struggled for the longest time to wean him from breast to bottle and then we struggled with getting him to sleep through the night and now Jelly Bean is presenting us with a new 'challenge' we haven't experienced before . . .
Ever since I stopped breastfeeding Jelly Bean a year old and he started to eat more solid foods he has struggled with his bowel movements. I don't think he understood the sensation and so has gone through periods of constipation or an upset tummy. He has been on courses of Movicol which initially made him really loose and gave him a sore bottom but now he seems to have got used to it has started holding his poop in. We thought he was straining to do a poop but we have now realised this isn't the case and instead he was trying with all his might to hold them in. It has now been over a week since his last bowel movement, his tummy is the size of a small football and rock hard, yet if you press it (I have been doing baby massage on his tummy) you can feel big lumps of poop in his abdomen.
Last night I ended up taking him to our local out of ours Doctor who gave me suppositories for him and has told me to increase his Movicol dosage but so far it hasn't worked. He is refusing most food as a result of his tummy ache and is hardly drinking anything. Yesterday it got to the point that we were having to syringe water into his mouth under protest which obviously upset both him and us. We tried giving him Fig Rolls (didn't like them), we tried cups with straws, fancy cups, ice lollies, you name it we have tried it.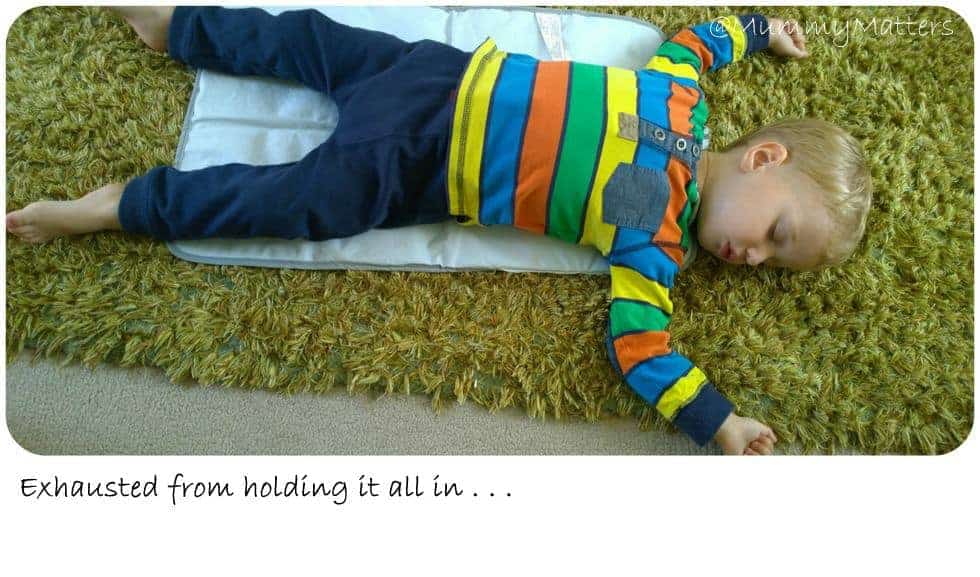 Today my poor little man has exhausted himself crying out in pain, as I type this post he has managed to pass one very small poop but not enough to make a difference. He never ever falls asleep anywhere but in his bed or in the car and perhaps the odd occasion in his pushchair but for him to fall asleep on the lounge floor, I know he's poorly.
Have you ever experienced anything similar with your children? What did you do to help/stop the problem? Obviously this is an upsetting issue to be dealing with so all comments/advice would be gratefully received.