An afternoon of inspiration at the #ArgosGardenParty
I have never made secret of the fact that we are yet to find the love for our garden since we moved here over four and a half years ago. It doesn't have a personality, it looks like a really boring kids playground. Don't get me wrong here, I have no problem at all with handing over our garden to the Beans because they love being outdoors but it doesn't really look that interesting or inviting for them either and so it needs to change.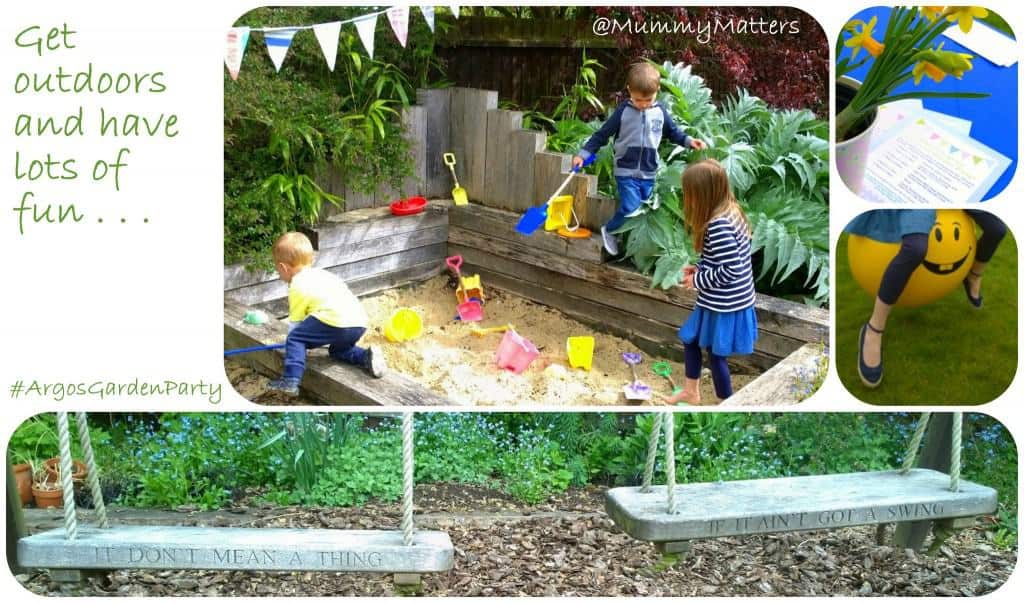 At the weekend we had a very enjoyable day just outside St Neots in Cambridgeshire as guests at the #ArgosGardenParty. We had our reservations about the good old English weather but I'm delighted to say that it stayed dry and the sun even came out to warm us all up. The Garden Party was held in the beautiful garden of a quaint cottage in a village. It was like a dream garden for the children with so many different areas to explore – starting off first with the sandpit and playhouse. There's nothing like spending time in someone else's beautiful garden to make you come home and want to change things but when you are also given lots of great garden and outdoor fun tips from the experts, well it makes you all the more inspired!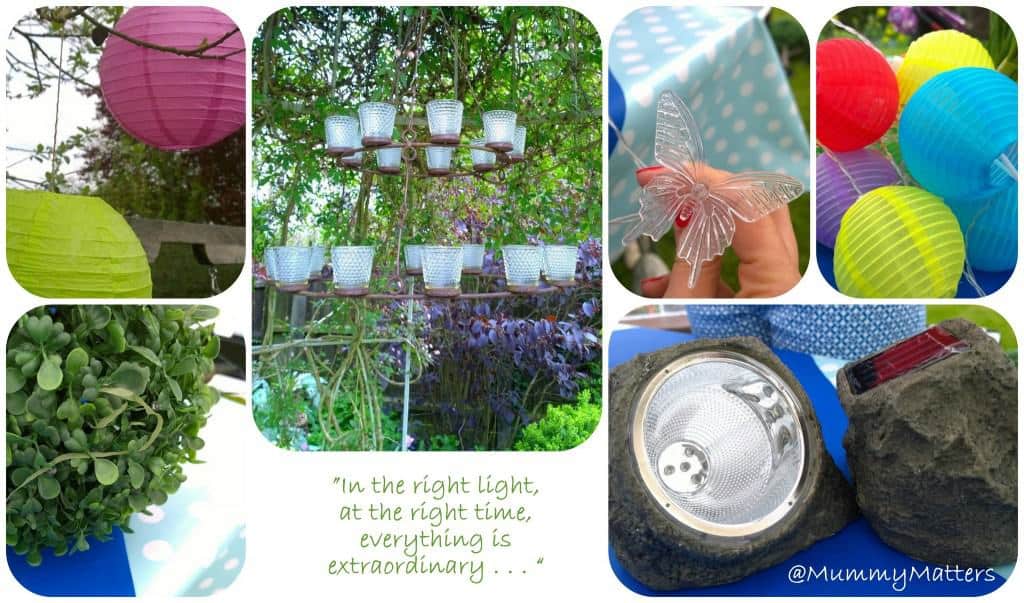 First off we were introduced to Jen Stanbrook; interiors writer, blogger and presenter, with an insatiable love of all things home. Jen showed us some the creative ways you can use lighting to add personality to your garden, to make features of certain areas or to add depth and ambience. We had already made a start in our garden with a Philips myGarden Solar PIR light over the patio area and will definitely be adding further lights to bring the garden to life at night.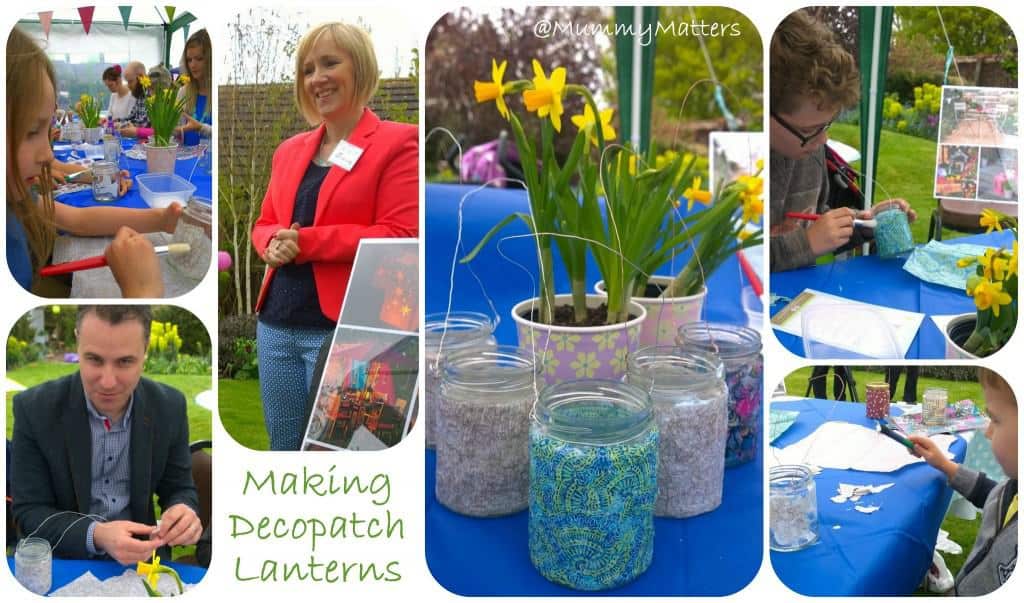 Next up, Jen invited us to create our own Decopatch Lanterns. She gave each of us a glass jar and some decopatch paper so that we could create our own mini lanterns to hang in the garden. This was such a fun and inexpensive craft which the whole family were able to get involved in and the Beans all loved it, even Hubby got stuck right in. Such an exciting lot, three of them chose the same paper!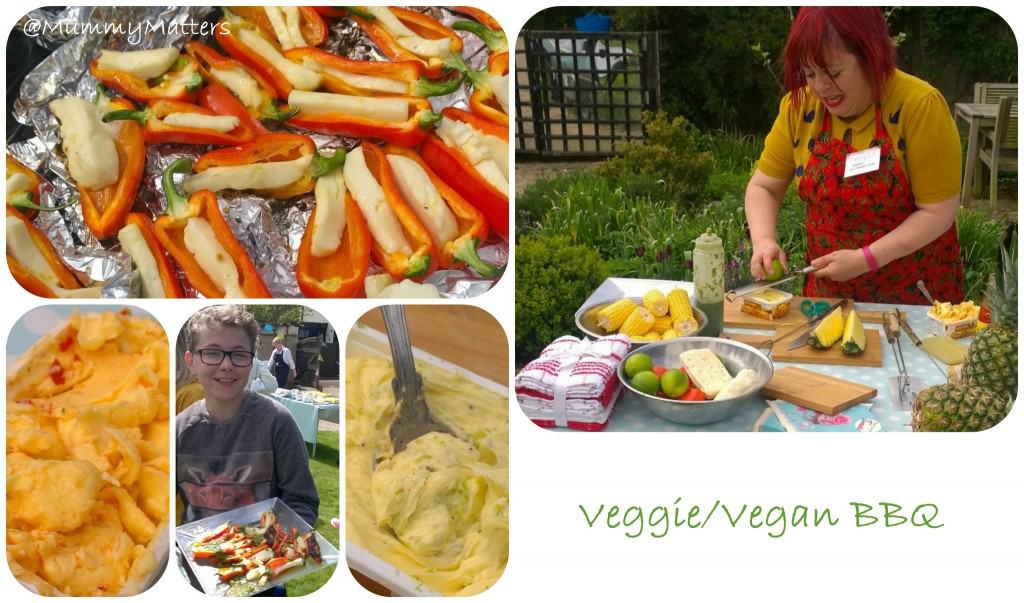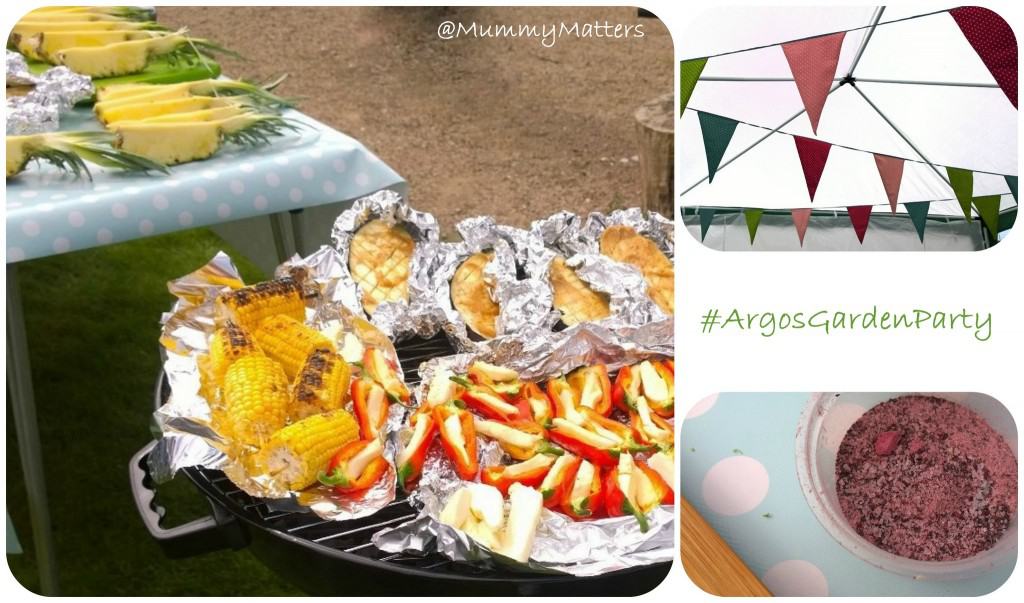 After Jen's workshop we had a break for lunch 'Afternoon Tea' style with china teacups and saucers, sandwich fingers and cakes before heading over to the BBQ to meet with Kerstin Rodgers from Ms Marmite Lover. Kerstin showed us a few quick and easy Meat-free BBQ ideas which were right up my street. I'm not overly keen on most meats so I don't tend to eat a lot at BBQs. My favourite had to be Halloumi in Sweet Chilli Peppers, I could have finished off the platter all by myself and the tip about grating lime zest into butter to add flavour to corn on the cob – genius! Incidentally, I was just having a look around on Ms Marmite Lover and happened to see that she has released her own cookbook V is for Vegan which looks amazing!!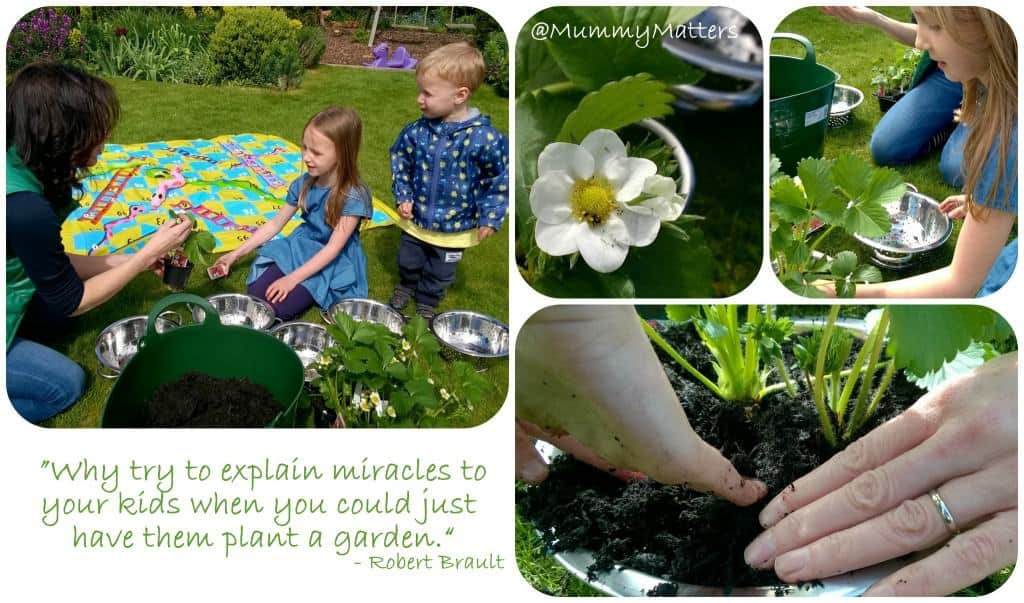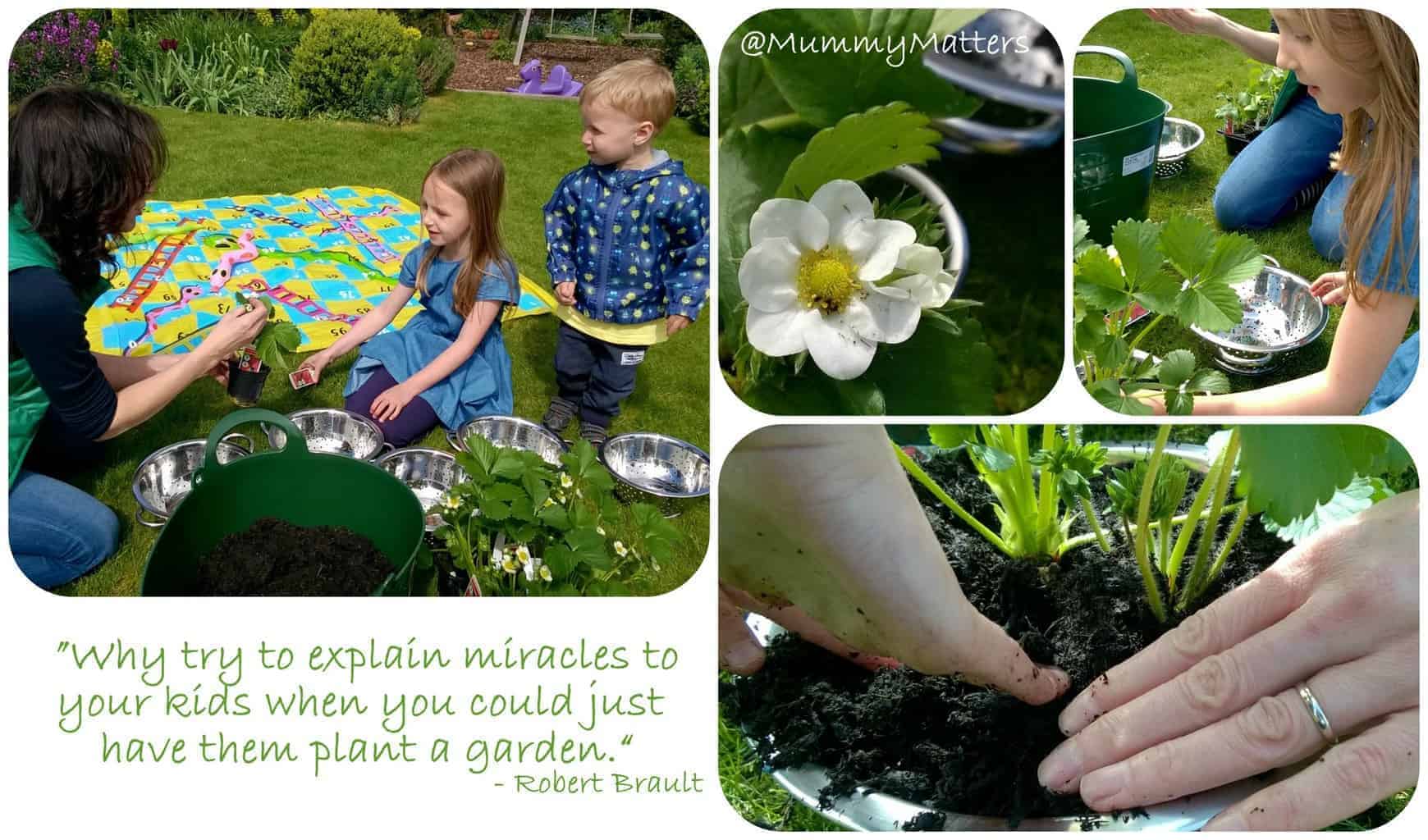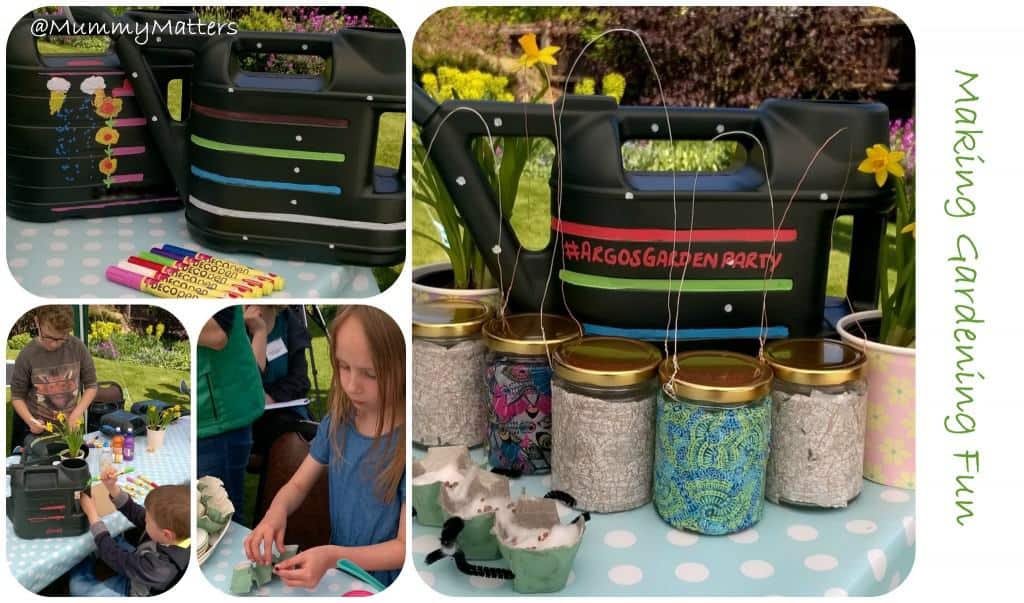 Finally, we got our hands dirty with the lovely Dawn Isaac, RHS Chelsea Medal-Winning Garden Designer, Mum, writer, blogger and horticultural advisor on Mr Bloom's Nursery!!! Dawn was brilliant with the Beans, Little Bean got stuck right in creating her own mini vegetable patch in a colander. The moment Little Bean mentioned to be Beanie Boy there were strawberry plants, he was in there like a shot and created his own. Dawn also kitted the Beans out with a watering can each and some special craft pens so they could decorate them. She was full of great ideas for getting the children involved in the garden which is something that our Beans really love to do. It reminded me of some seeds I bought last year so I'm keen to get them out soon and get planting.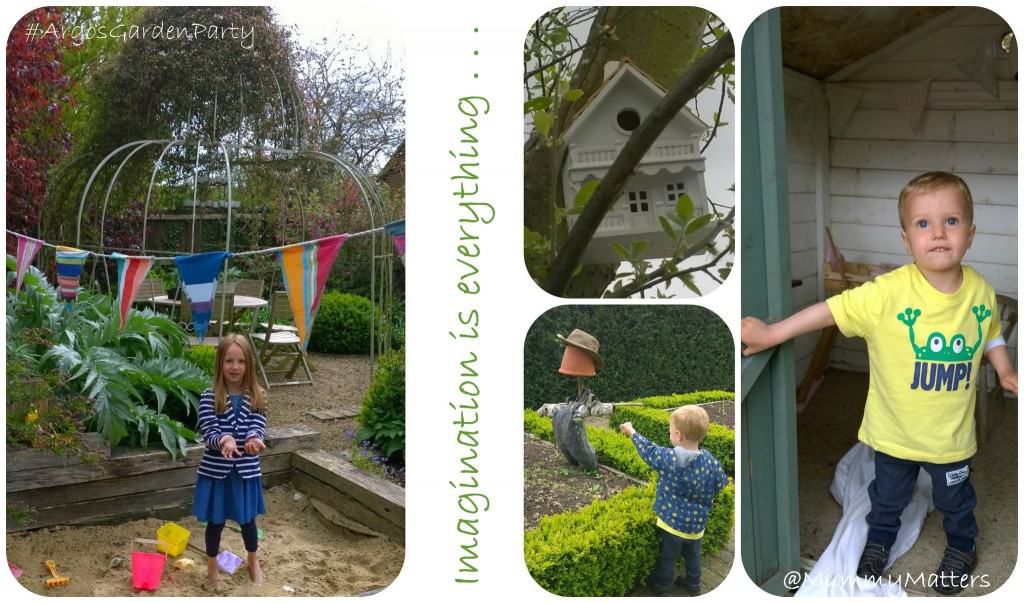 We came away from the #ArgosGardenParty with great big smiles on our faces, the Beans said that it was one of the best events they had been to – even Curly who I thought might have been a little too old as a child at the event said that he'd had a ball. We had made and been given so much that we weren't too sure how we were going to transport it and the four children back on the train but luckily for us Michelle from LittleMissAdventures was also attending the event and lives just down the road from me so she offered to take our things home for us.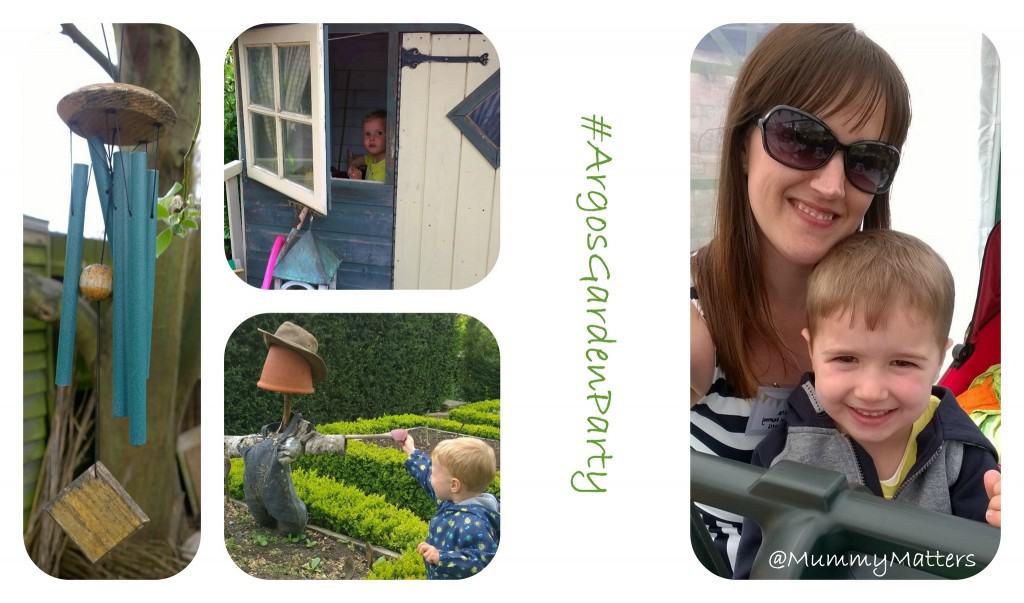 I felt so inspired by the party I wanted to go home and turf everything out of our garden and get started on it straight away. I have already had a clearout in the garden and have started a Pinterest board to start pulling ideas together of what we want to do. Now I just need to summon the garden fairies to help make it happen.
DISCLAIMER: Our travel expenses were covered and we were able to bring home all of the items that we had created as well as a goodie bag. I was under no obligation to write this post. All words, images and opinions are my own and may not be copied without my permission.