Hair compliments thanks to Panasonic and Andrew Barton
There's nothing like a bad hair day to spoil your mood or make you want to hibernate and shy away from the world but recently that hasn't been the case for me. Last year I was lucky enough to be invited to be a Panasonic Brit Blogger and was gifted one of their amazing Nanoe Hair Dryers which I still love to this day. It dries my hair quickly whilst locking in moisture keeping it looking shiny and healthy.
Panasonic Nanoe Hair Dryer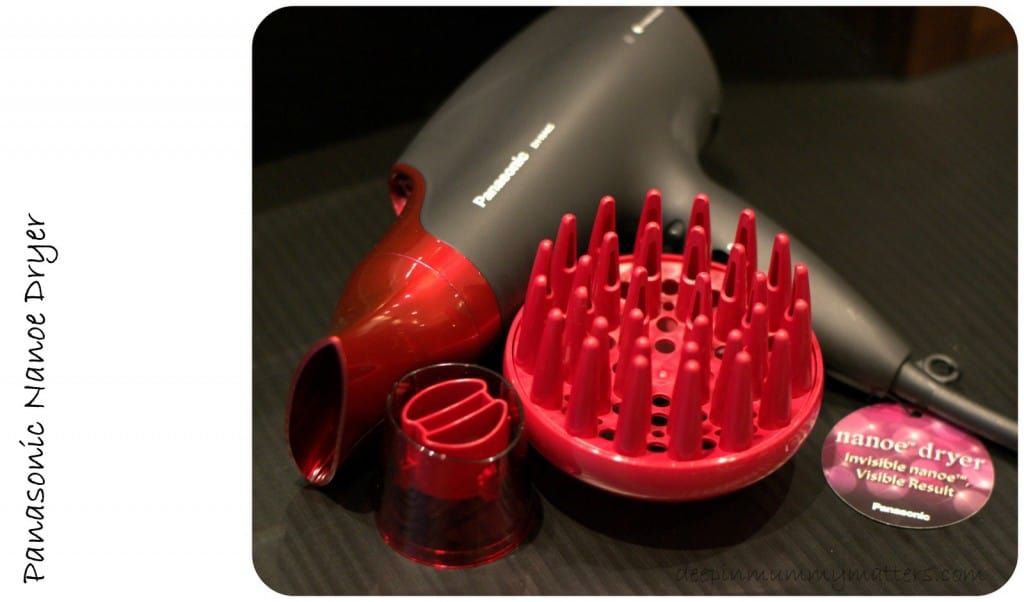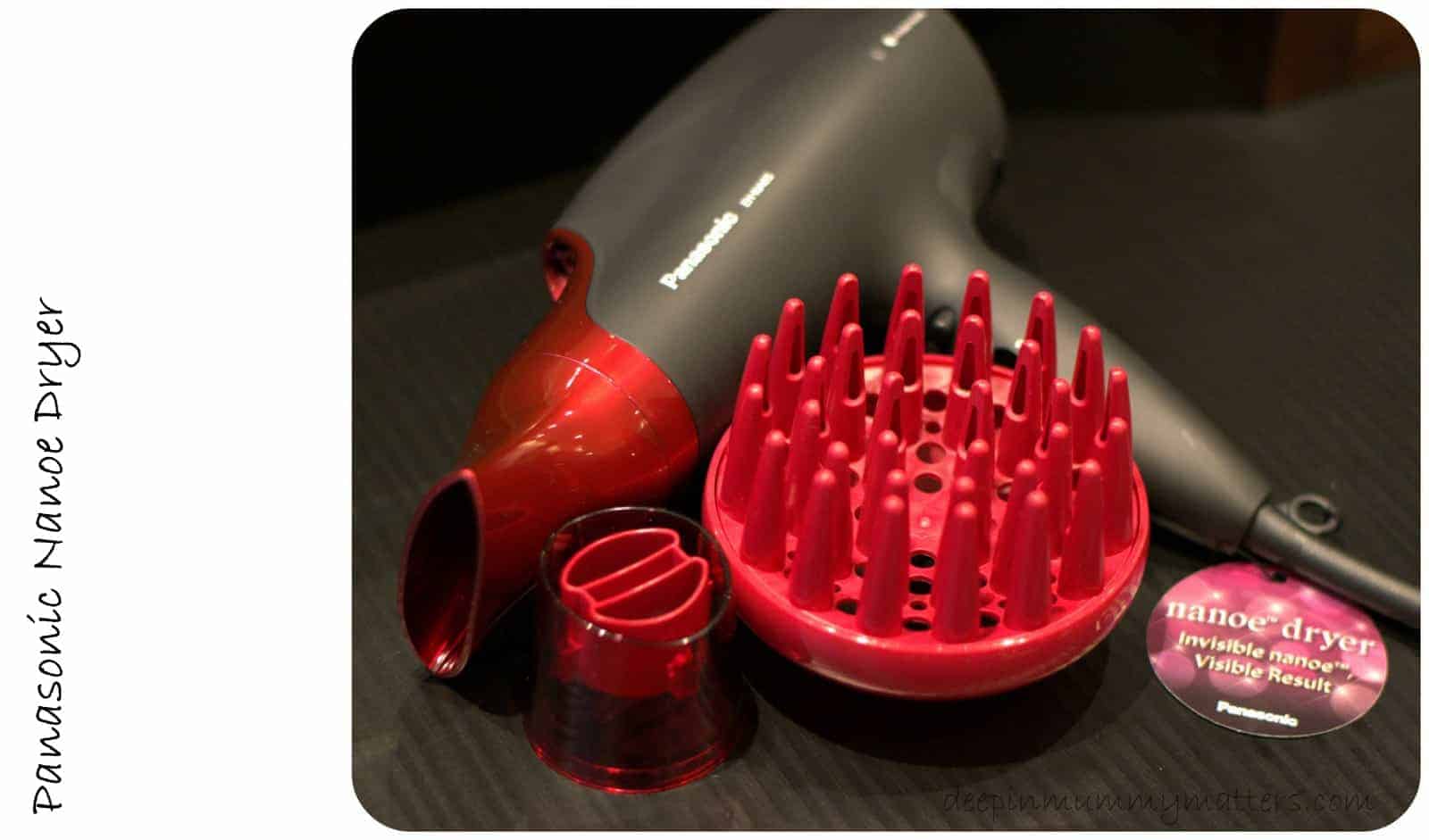 It's always good to have a few other little tricks up your sleeve though and when it comes to luscious locks, styling equipment is only half of the story. It also pays to find quality hair products that moisturise and condition your hair and keep them protected from the damaging effects of heat styling.
Andrew Barton Hair Care
I have been using Andrew Barton products for about a year now and I love them. The first thing you notice when buying Andrew Barton products is the bright coloured packaging from the seven different Hair Care ranges; Ultimate Blonde, Perfect Brunette, Supreme Volume, SOS Help Me, Miracle Frizz Tamer, Hair Heroes and Naturally. I have been using Supreme Volume and Hair Heroes for the past year but recently was sent SOS Help Me Repairing Leave-In Conditioner Spray, SOS Help Me Twice a Week Treatment Mask and Miracle Frizz Tamer Super Gloss Serum which I have been using alongside my other products.
After washing my hair with Supreme Volume Shampoo I alternate on washes between using the SOS Help Me Twice a Week Treatment Mask as a conditioner and the Supreme Volume Conditioner, towel dry my hair and spray in a little SOS Help Me Repairing Leave-In Conditioner and then some of my Hair Heroes Heat Protection Styling Spray before using the Panasonic Nanoe Hair Dryer to style my hair quickly and easily. Finally, I finish off with a drop of Miracle Frizz Tamer Super Gloss Serum to seal the ends and I'm done. Hubby and the Beans always comment on how nice all of the styling products smell too which adds to the experience of having nice hair, not only does it look good and feel great but it smells fab too. You can't really ask for much more than that!!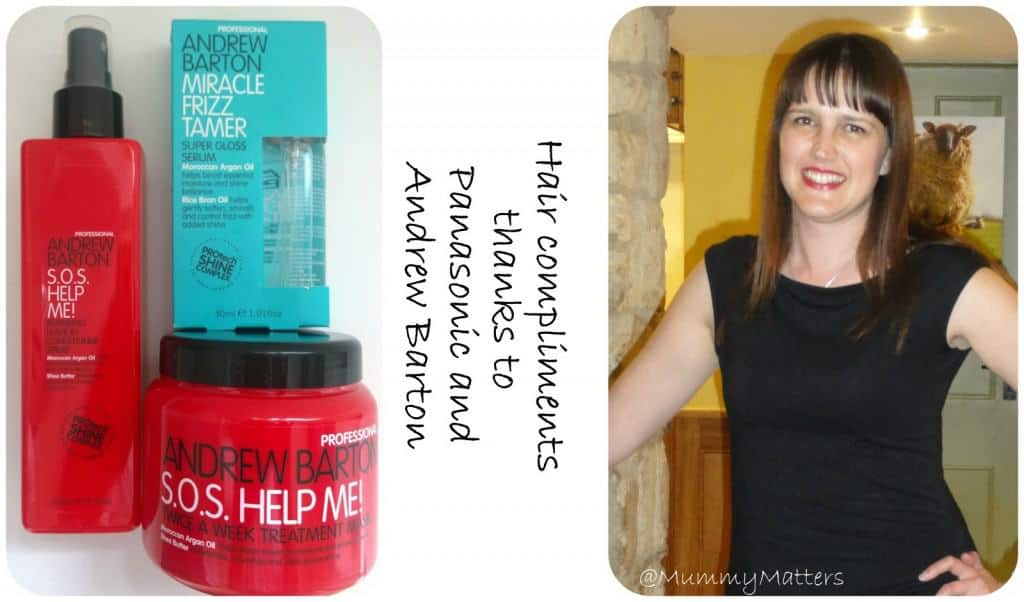 I'm pleased to say that my hair is now in lovely condition and I often receive compliments on my hair which boosts my confidence and puts a spring in my step. For a long time after having Little Bean, I had my hair cut off short and although I liked it, I never felt 'great' but since making the decision to grow my hair back long I love it. I'm starting to experiment more now with styles than I ever did when I was younger thanks to the wonder that is Youtube. I've found some great tutorials on how to get curly hair (the holy grail for those like me with seriously straight hair). I try them out on Little Bean's hair first to learn the technique and then do it on myself!!