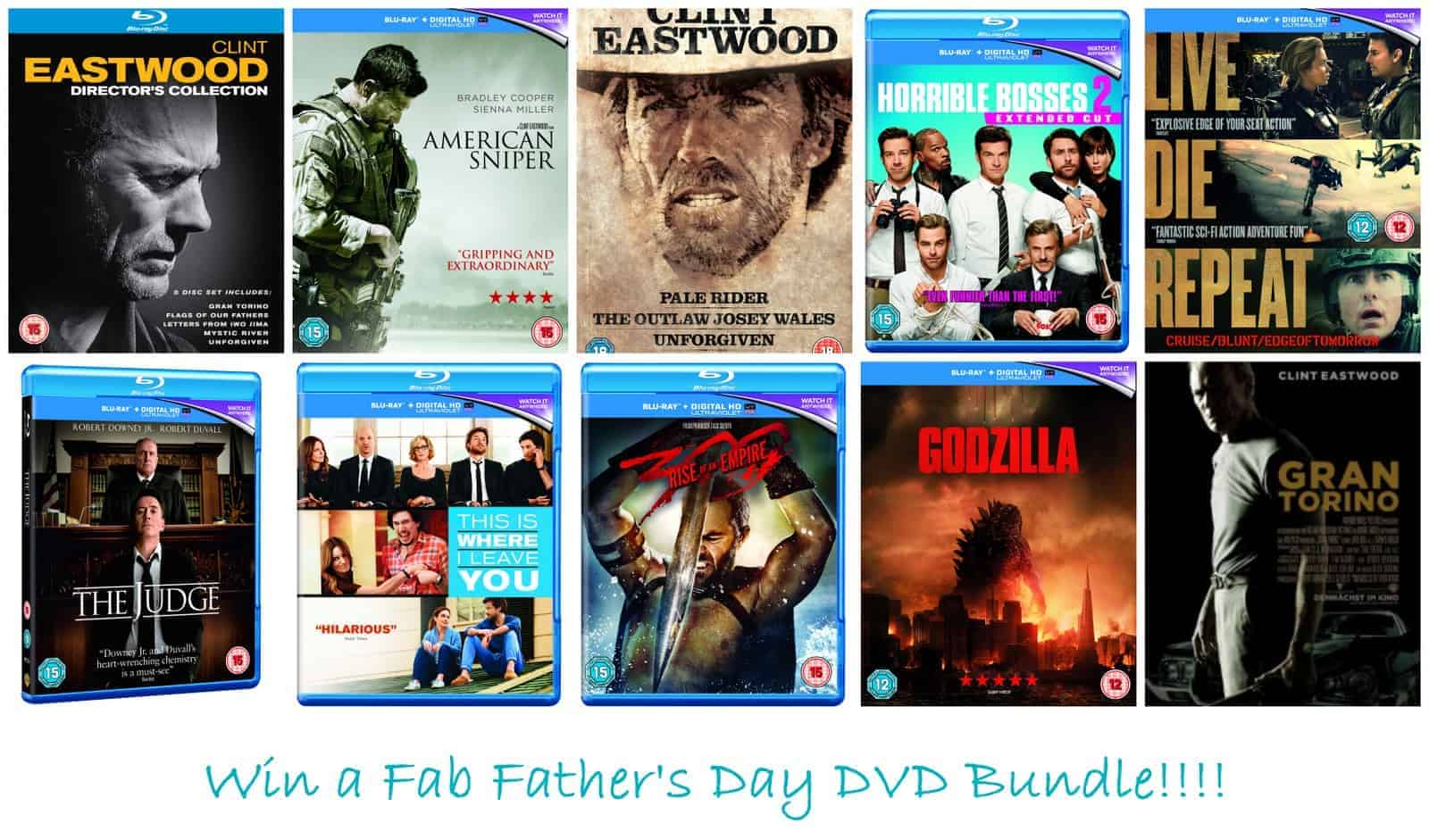 Win this amazing bundle of Warner Bros Father's Day DVDs
One thing that I know we will be doing this coming Father's Day is enjoying our weekly #FamilyFilmNight as it has become a key event of our family week. We switch off all technology, other than the TV and DVD player of course. We snuggle up on the sofas and beanbags with a bowl of snacks each and we chill out as a family. It's a time in the week that the Beans look forward to and one where we all 'just sit'.
As a family we are very active (not necessarily sports) but we are always on the go, running from one place to another, work, after-school activities, swimming lessons, shopping and visiting friends so for us to sit and relax is a big thing. We all love to watch a good film and often when Hubby and I get a night out without the Beans we will head to the cinema because we love the opportunity to be transported somewhere different, to experience different lives, to feel different emotions and to let our imagination wander. A film gives you that experience and will always be something that will be on any wish list in our household.
Hubby and I have enjoy quite a broad range of films and have very similar tastes in what we like, we love a film which makes us laugh but likewise we love a good action, period, thriller or even a weepy (yes Hubby too!) and this Father's Day I'm bringing you the opportunity to win a bumper bundle of Warner Bros DVDs to celebrate the special man in your life.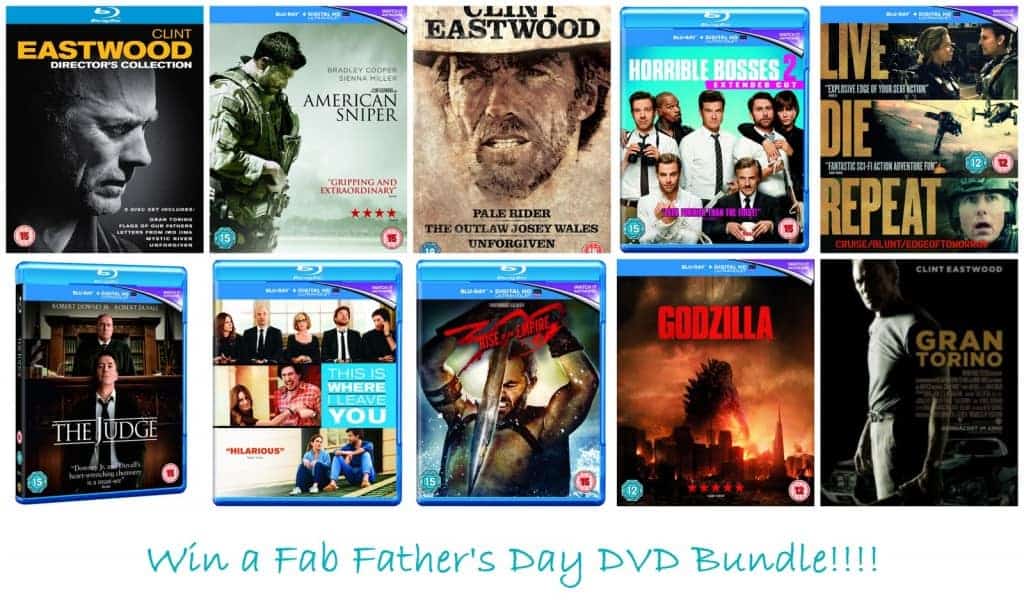 Yes that's right I have the following great DVDs from Warner Bros especially for you to win;
•           American Sniper
•           Horrible Bosses 2
•           This Is Where I Leave You
•           The Judge
•           300 Rise of an Empire
•           Edge of Tomorrow
•           Godzilla
•           Clint Eastwood Western 3 Film Boxset
•           Gran Torino
•           Unforgiven
 Entry is super simple, you can do leave a comment for one entry or you can do some of the extras to get bonus entries. Good luck!!!