New hair day with Panasonic and Asda!
My hair has always been the one thing that helps me to feel good about myself. I can leave the house without makeup (and sunglasses to hide the bags under my eyes) but it's a bad day for me if I leave the house without at least trying to make my hair look at least halfway decent. One thing I didn't bank on when I ventured into motherhood was the havoc that my change in hormones would have on my hair.
Whilst pregnant I loved my hair, it was thick, shiny and I wanted to keep it that way forever. Fast forward a few months after becoming a new Mum and my hair would fall out by the handful. The sleepless nights and limited time to spend on a beauty regime meant that my hair became dry, dull and lifeless so my style of choice would be scraped back into a ponytail or bun.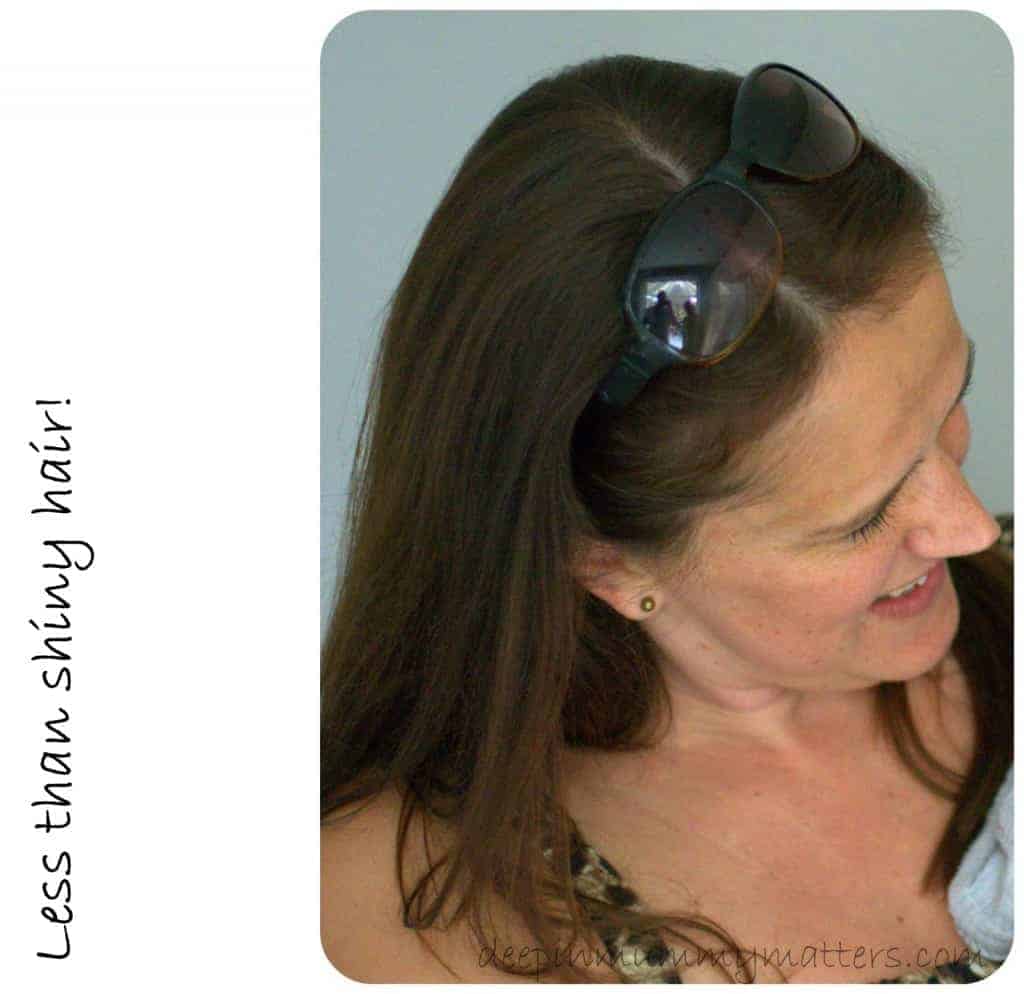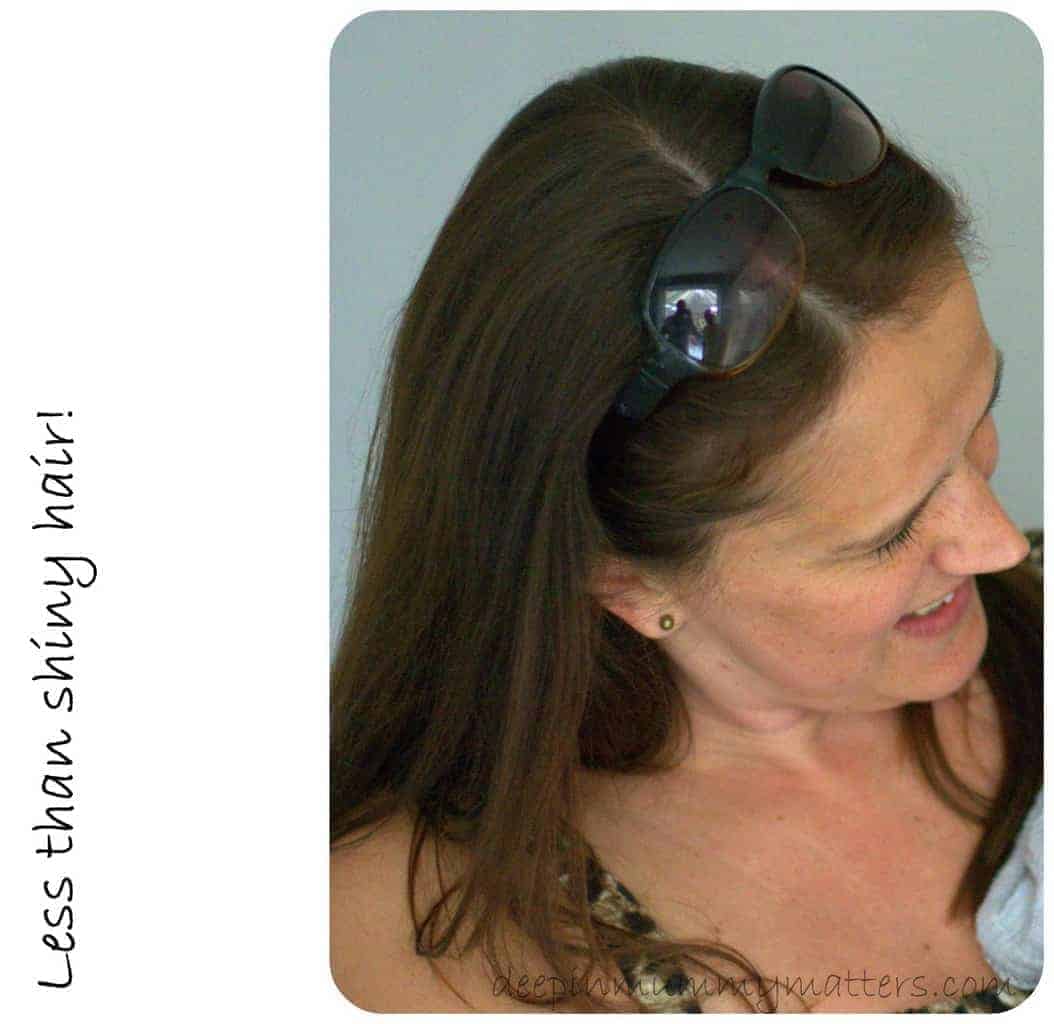 Back in July, you might recall I was invited to London to see the new range of personal care products being introduced to the UK by Panasonic and to have my hair styled at The Drawing Room. I walked out of that salon as though I was floating on air, my hair felt full of body, shiny and like I should have been heading off to a fab night out not heading home on the train but such is life.
Following on from my little pamper session I was asked which item of the personal care range I would be most interested in trying for myself at home and hands down it had to be the Panasonic Nanoe Dryer, I longed to get my locks luscious once more. During the same week that the Dryer arrived, I was also lucky enough to be sent haircare products from the new and improved Andrew Barton range at Asda.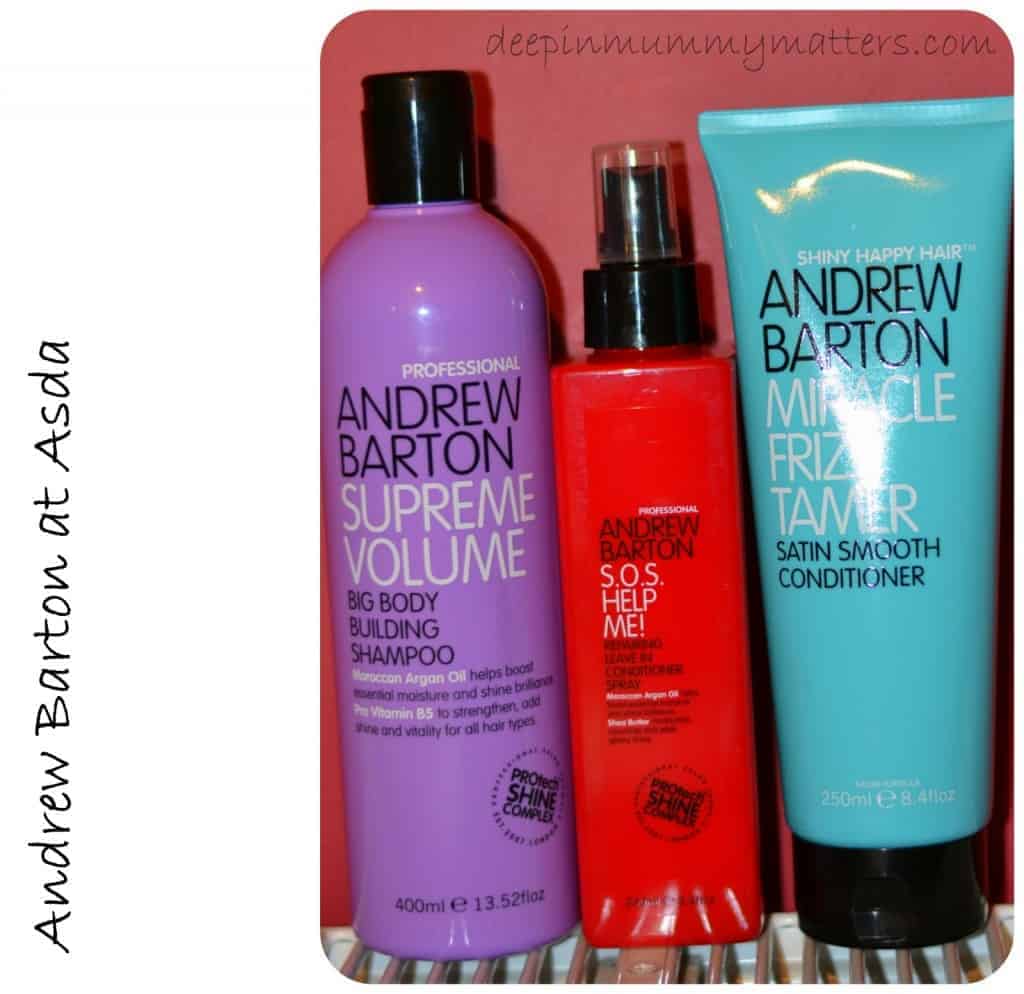 I received Andrew Barton Supreme Volume Big Body Building Shampoo, a protein-enriched shampoo that adds strength and volume. It is a lightweight formula with soy protein leaving the scalp energised and refreshed. Following it up with Andrew Barton Miracle Frizz Tamer Super Smoothing Conditioner which is a special moisturising conditioner to add strength and volume and finally Andrew Barton S.O.S. Help Me Leave-In Nourishing Spray that can be used on damp or dry hair to boost conditioning and aide detangling. I have been using all three of these for the past couple of weeks and I am definitely starting to notice a difference.
Using the hair care range alongside my fab new dryer has added the shine back to my hair, it is looking and feeling healthier, it has bounced in it again and so I have been trying to recreate the gorgeous style which Oskar bestowed on my way back in July. I have been receiving compliments on my hair and I am starting to love it again.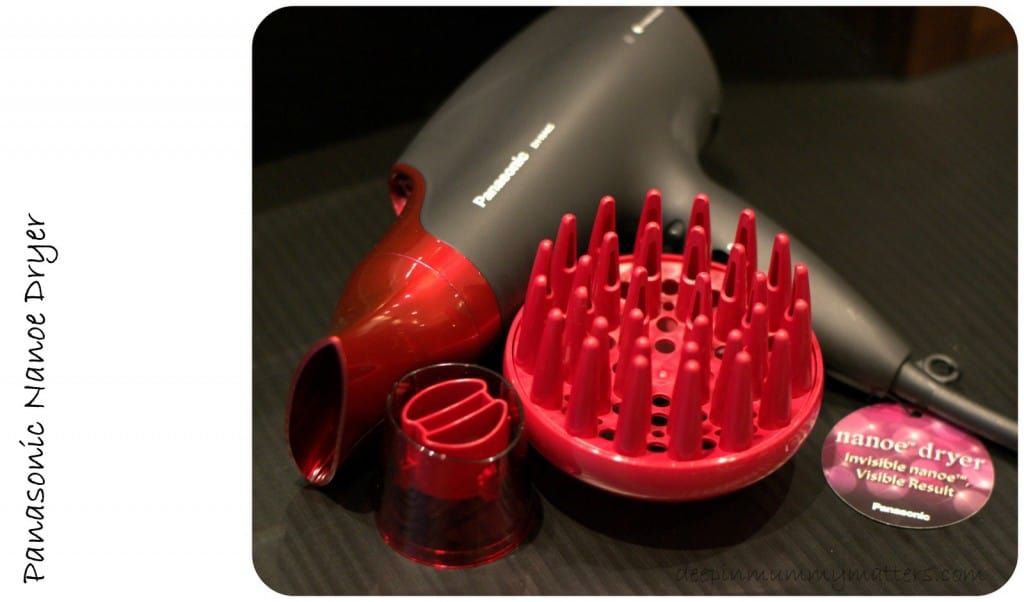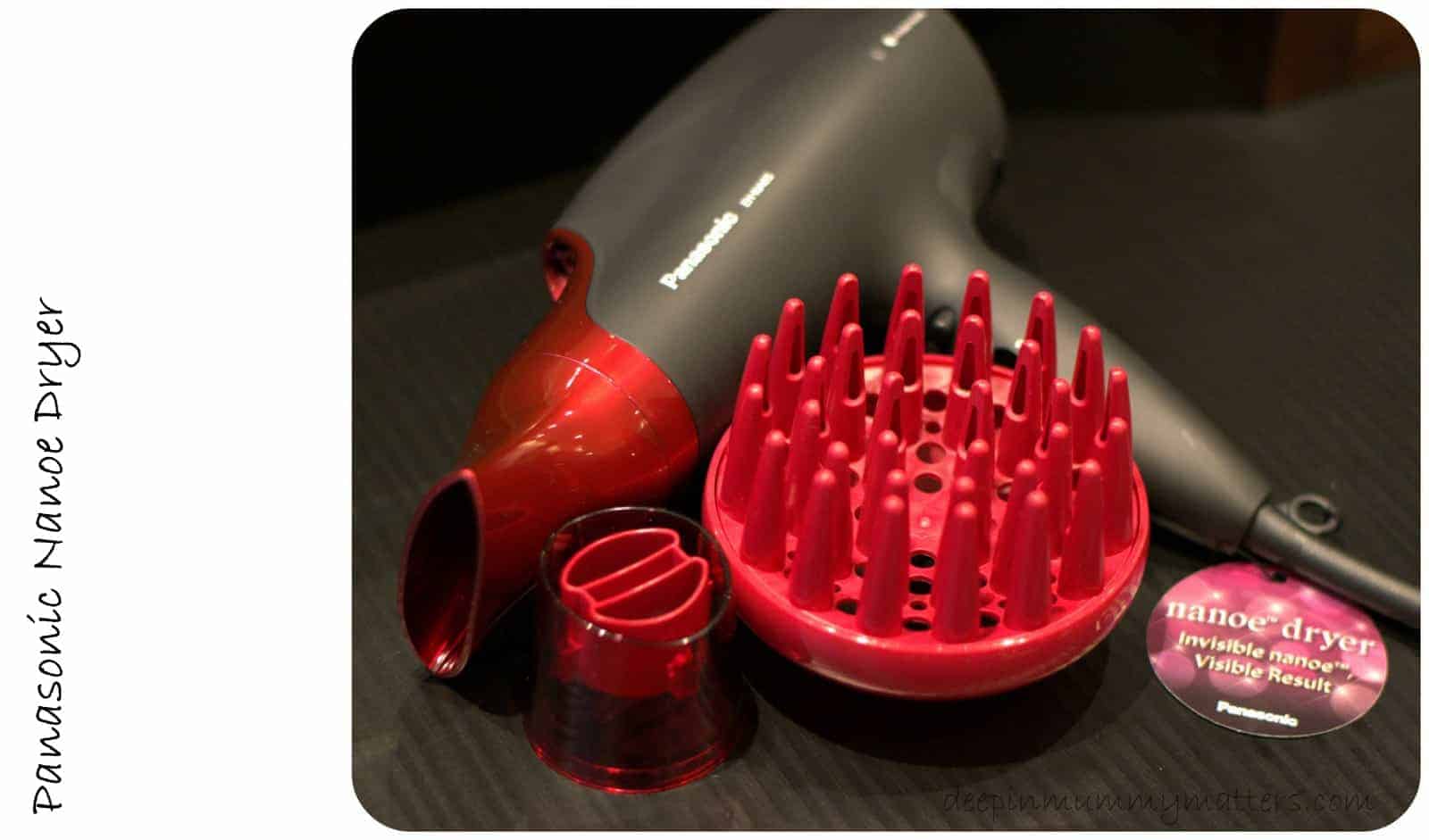 The Panasonic Nanoe Dryer works by emitting ultra-fine nano ions which are one billion times smaller than steam particles and has a water holding capacity 1,000 times higher than negative ions. The nanoe penetrate deep into the hair shaft to maintain optimum moisture balance which keeps the cuticle on the surface in tip-top condition to leave the hair looking shiny and feeling smooth and manageable.
When Oskar was using the Nanoe Dryer to style my hair I remember commenting to him about how quiet it was because we were still able to hold a full conversation whereas normally you get lots of awkward smiles and head-nodding at the wrong time when trying to have a conversation in a salon.
Using the dryer myself the first thing I noticed was just how light it is to hold even though it looks slightly bigger than my current dryer. I also had my doubts about how 'quick' the fast dry nozzle would actually work but I'm sold, the fast-dry nozzle does exactly what it says. It helps to spread the airflow through your hair instead of 'at' your hair and so it does dry quicker which means the hair doesn't get overheated over a long period of time. It has three heat/speed settings and a cool shot button (it's the cooling which helps to set the style) and further attachments are the styling nozzle (for when the hair is about 90% dry and it's time to focus on the styling) and a diffuser nozzle for dry/frizzy hair or to encourage natural curl.
The trick with a diffuser is to use it on a low heat/speed setting and massage the diffuser on the scalp using gentle circular motions to dry the hair at the root. Remember to use a light serum to protect and smooth the ends and add shine.
I used a natural bristle, round barrel brush to dry my hair and I'm quite impressed with the results . . .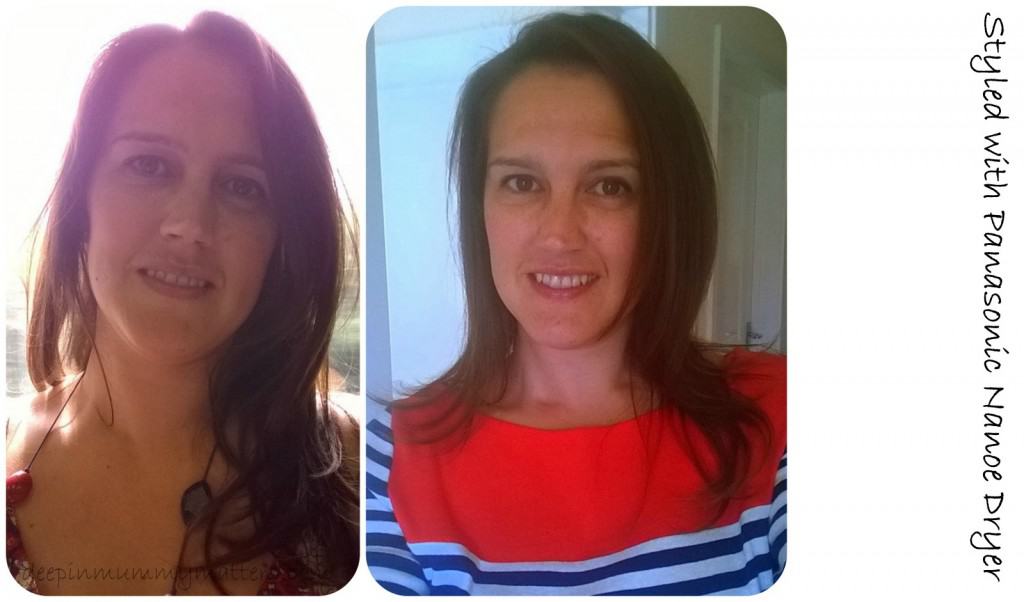 What do you think?
DISCLAIMER: I received the Panasonic Nanoe Dryer as part of my role as a Panasonic Brit Blogger and I received the Andrew Barton haircare products free of charge from Asda for the purpose of this post. All words, images and opinions are my own and may not be copied without my permission.