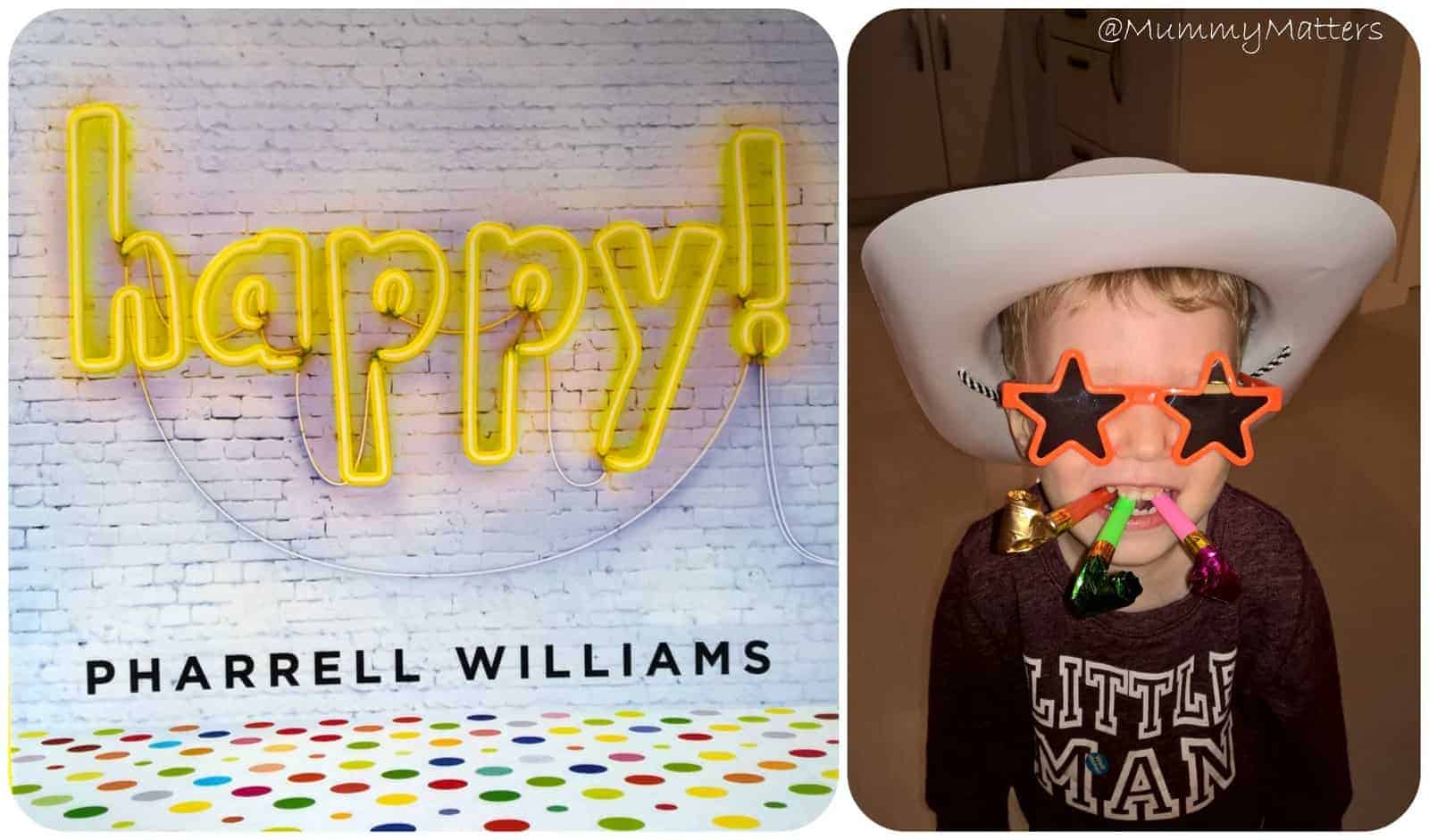 Giggles galore at our Happy Party!
On Tuesday evening this week, Beanie Boy was invited to a birthday party after school which left Little Bean and Jelly Bean a little down in the dumps, Jelly Bean being only 2 years old just couldn't understand why he wasn't allowed to go to the party with his big brother so the tears began to flow. Then I had an idea . . .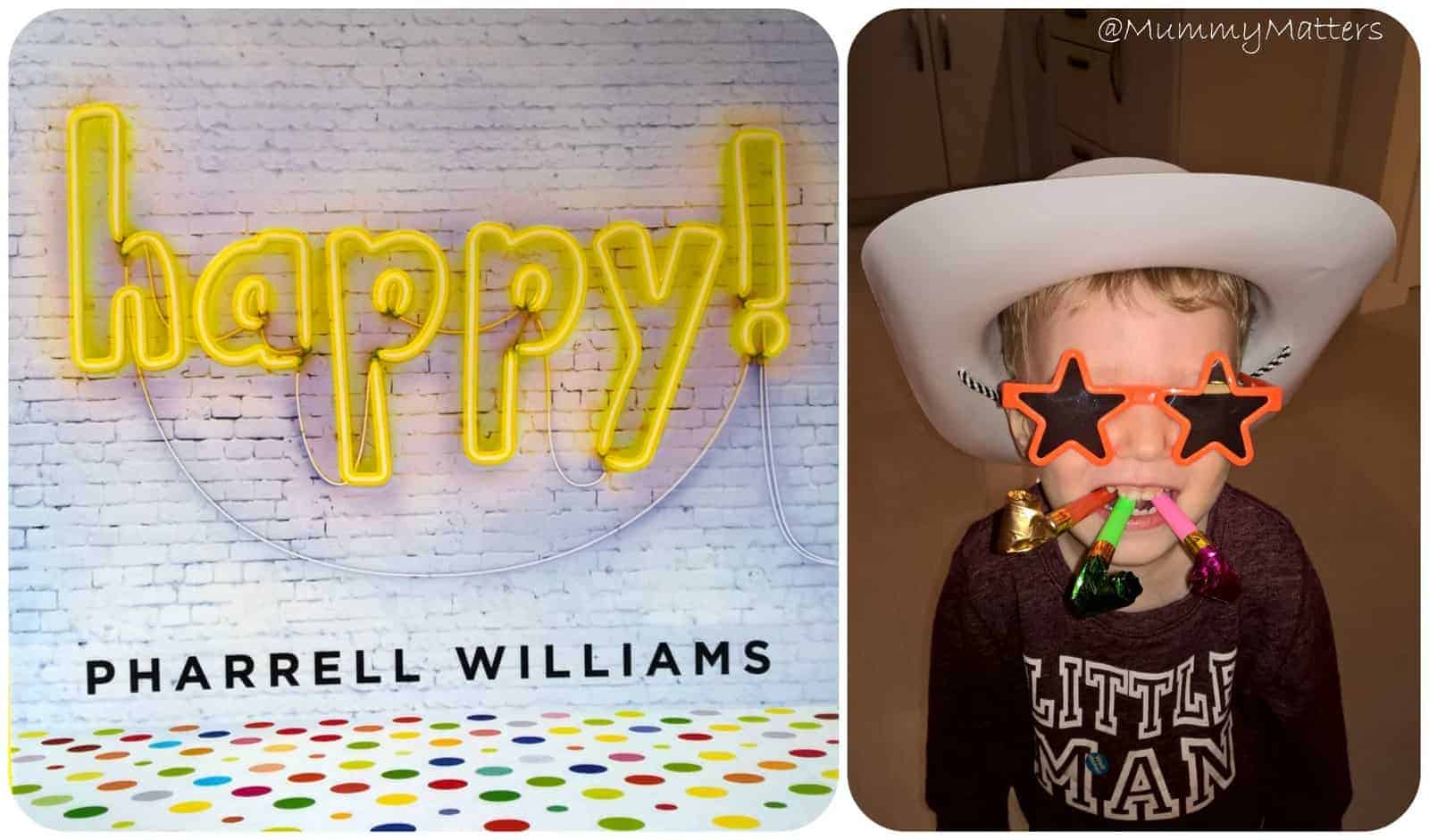 To celebrate the release of Pharrell Williams' book Happy, we had been sent a special 'Happy Party' box so that we could throw ourselves a Happy Party. With the fireworks and everything last week I hadn't had a chance to get it all sorted with the Beans so this seemed like the perfect opportunity. I told LB and JB my idea and as if by magic, the tears stopped!
It just so happens that Pharrell's song Happy is one of our favourites so it was already in the CD player. We hit play, had a dance around the kitchen, put on silly hats and glasses. We jumped on jumbo bubble wrap (because it's fun and it reminds us of one of our favourite films) and the Beans blew party poppers until my ears couldn't take it any longer and then they went missing!!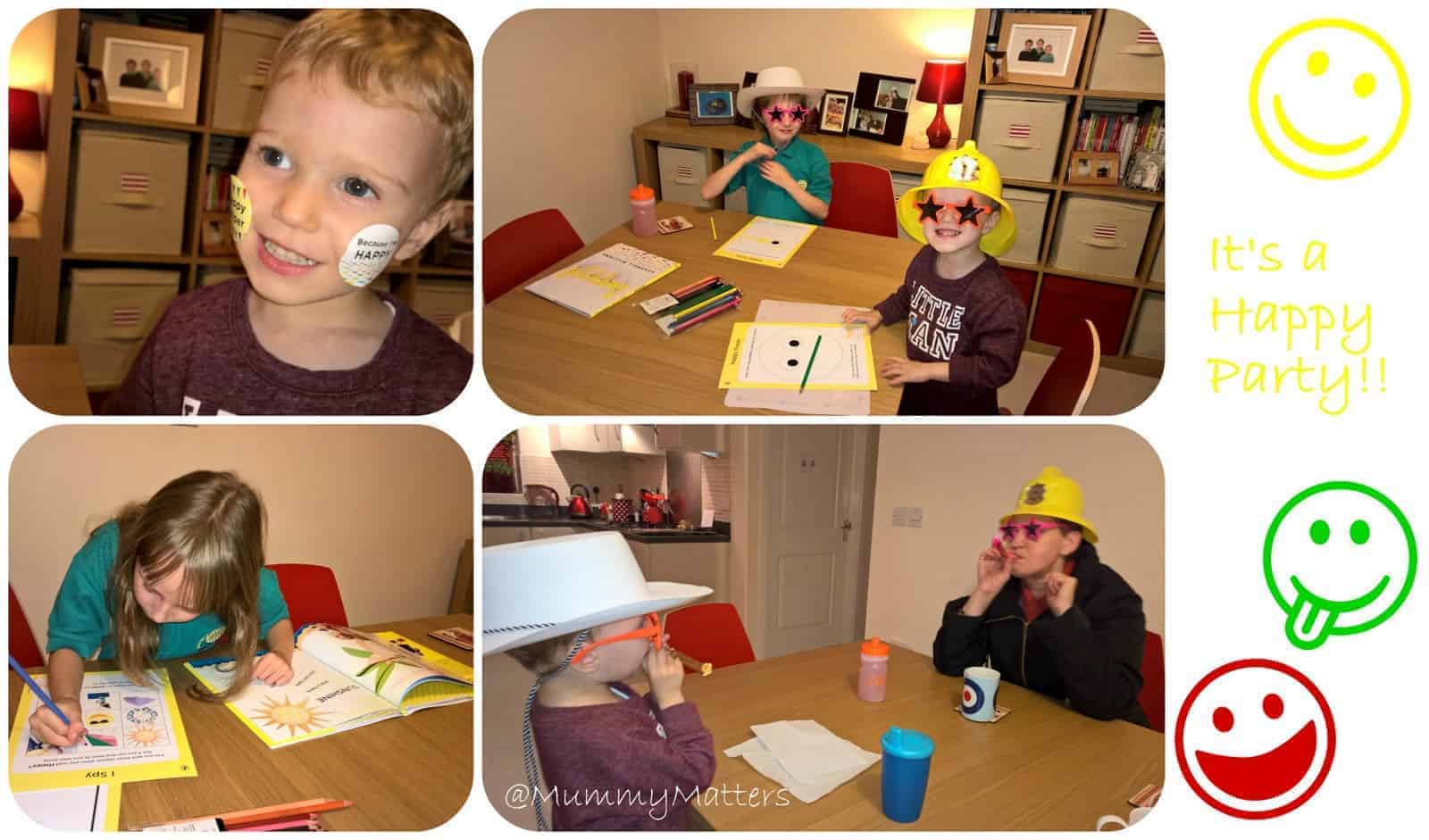 Little Bean asked me why we were having a Happy Party so I explained to her that people loved Pharrell's 'Happy' song soooooo much that it had been made into a fun picture book with lots of boys and girls having fun. We looked through the book together and she was sold immediately when she realised she could use it to sing along with the correct words instead of making up her own. It's a great source of inspiration for making up your own scenes for photographs too. We played i-spy with the book and a special activity sheet we had been sent, there are no flies on my Beans, they spotted everything in record time.
Then whilst Little Bean and I enjoyed colouring in some Happy faces, Jelly Bean and Nanna had a go at creating their own Happy Faces using the hats and glasses. Jelly Bean giggled as he told me "Nanna looks silly Mummy" because of course, he looked completely normal himself hahaha!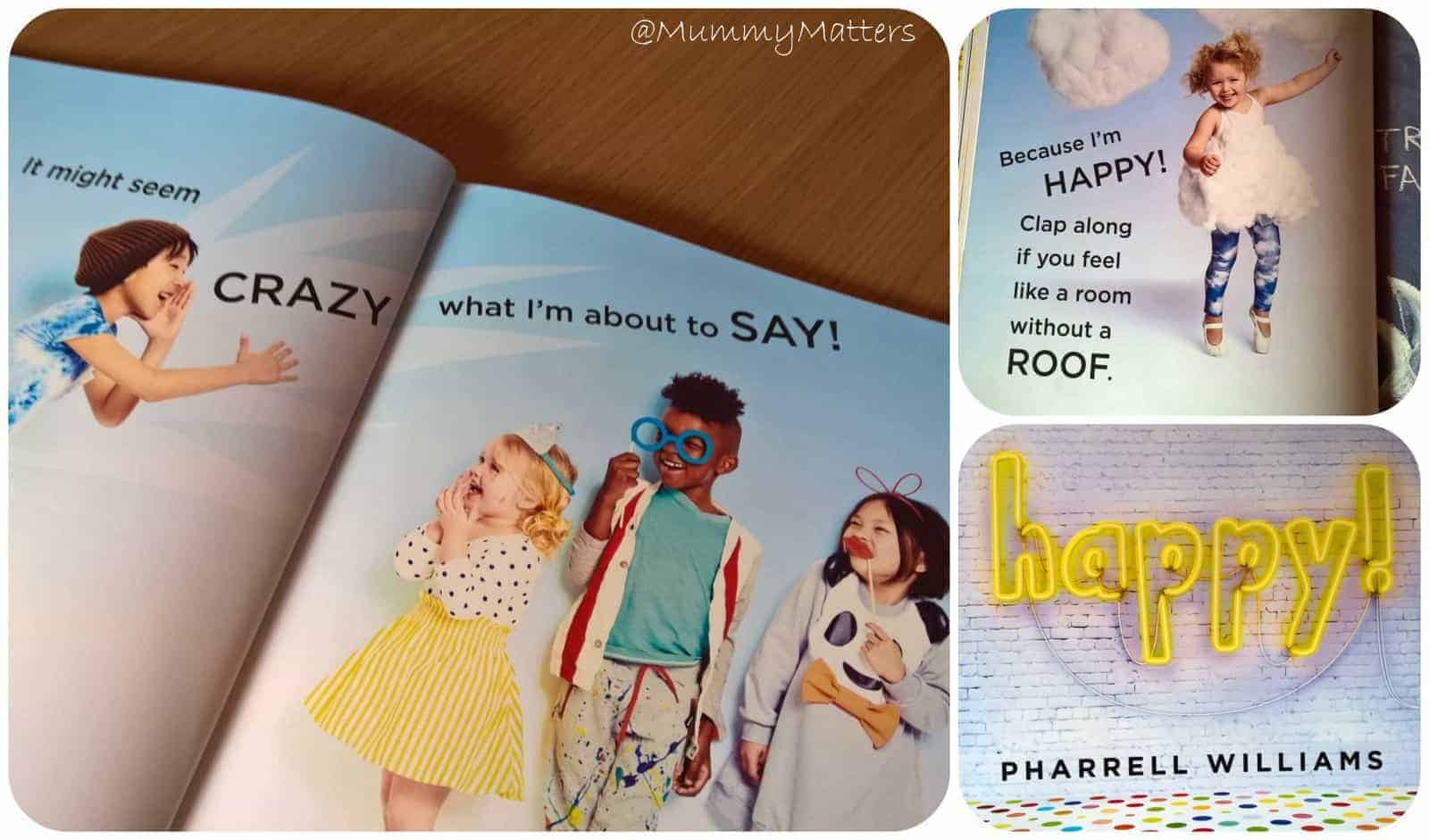 We had been sent some indoor sparklers to use too but Daddy had found these last week thinking I had bought them for the fireworks so they were all gone by the time we had our party.
We had lots of fun playing and being silly together, so much fun in fact that before we knew it we had to go and collect Beanie Boy from his party and since he'd been having lots of fun, he was really happy too!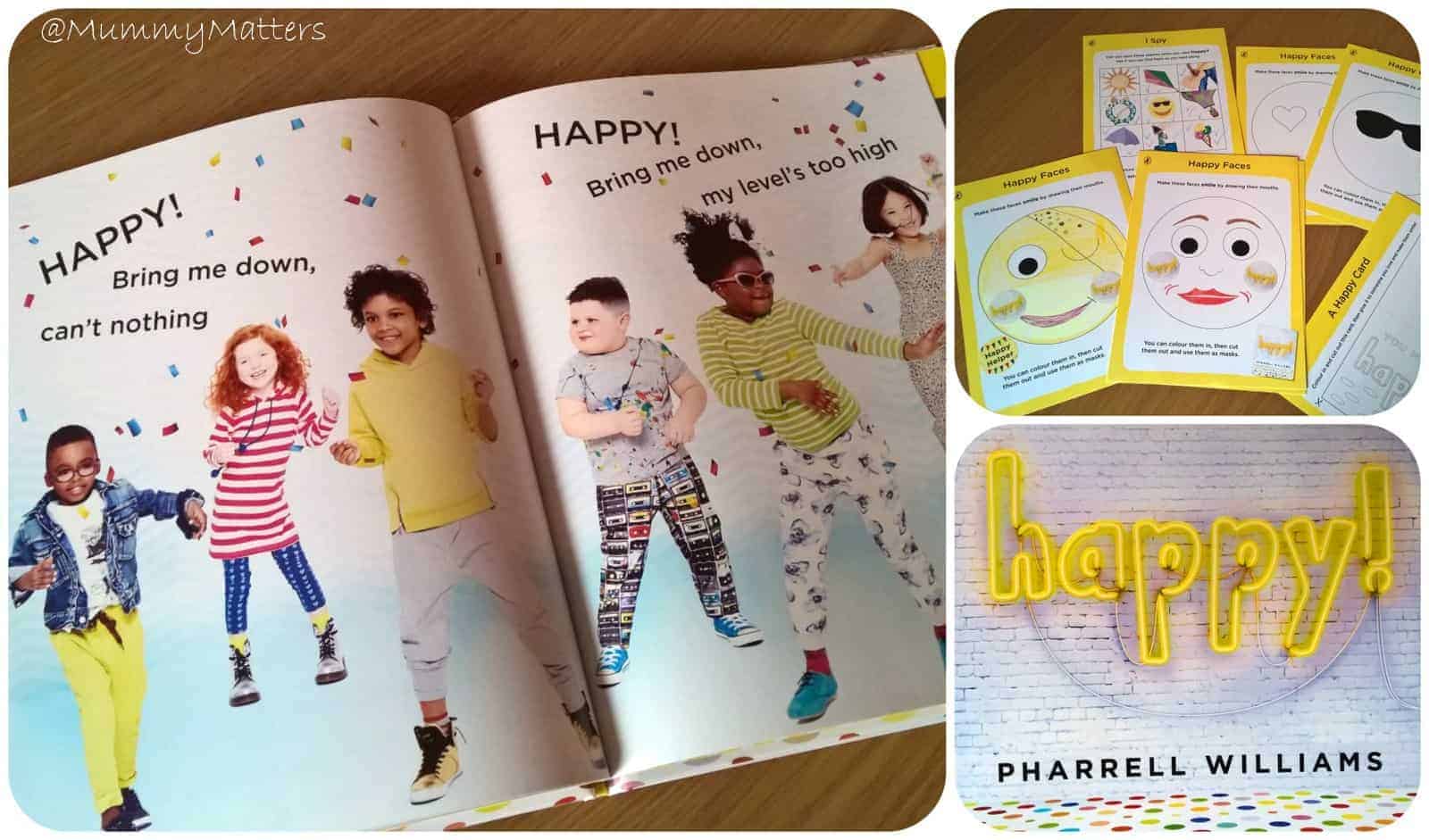 What do you do to make you and your family happy?