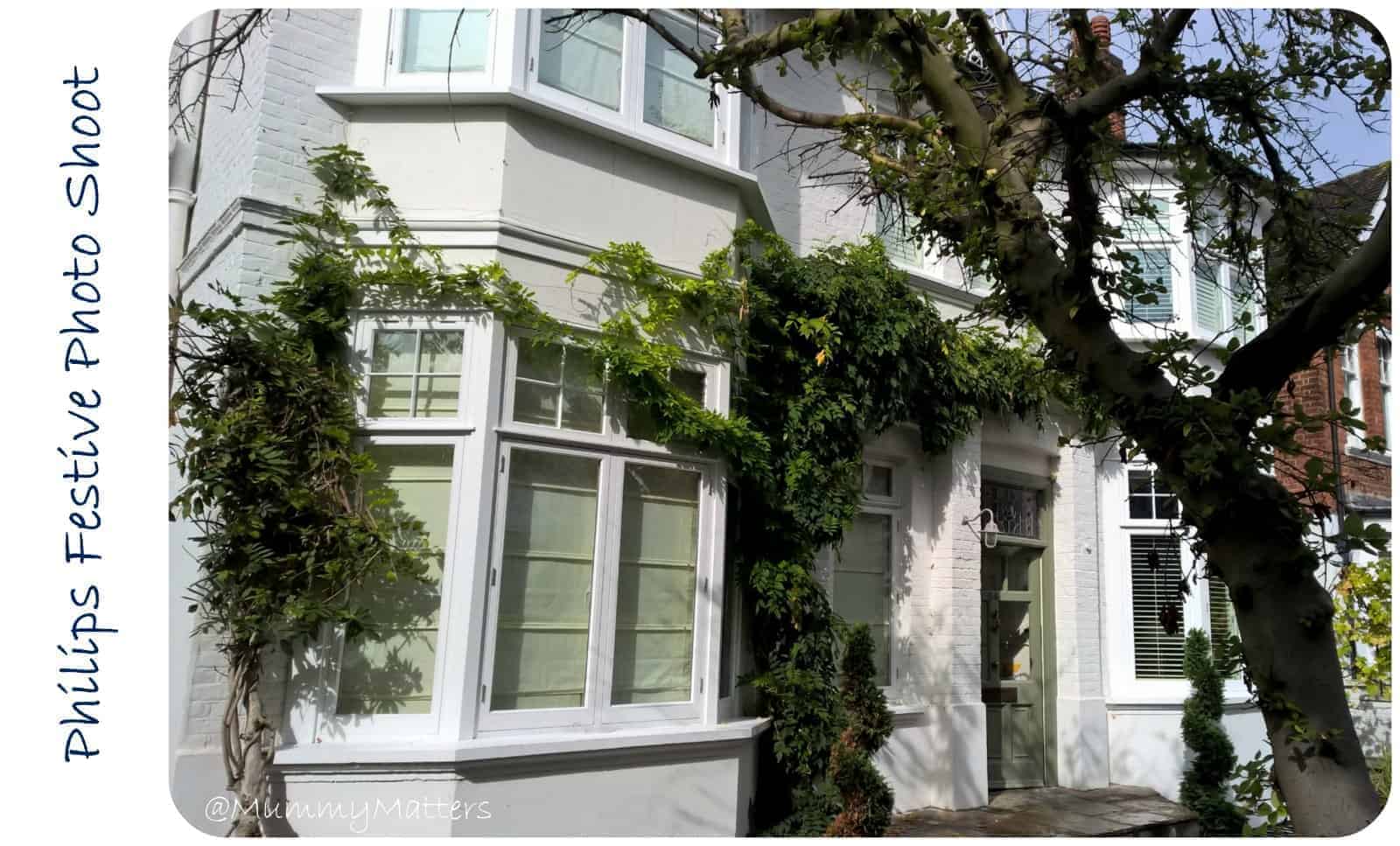 You may recall last year I was invited down to London to photograph the behind the scenes action as Philips were shooting their #MakeItMagic Festive Video, well this year I was delighted to be invited back down to London again to get behind the scenes once more as they were doing their Festive photo shoot for this year's advertising shots.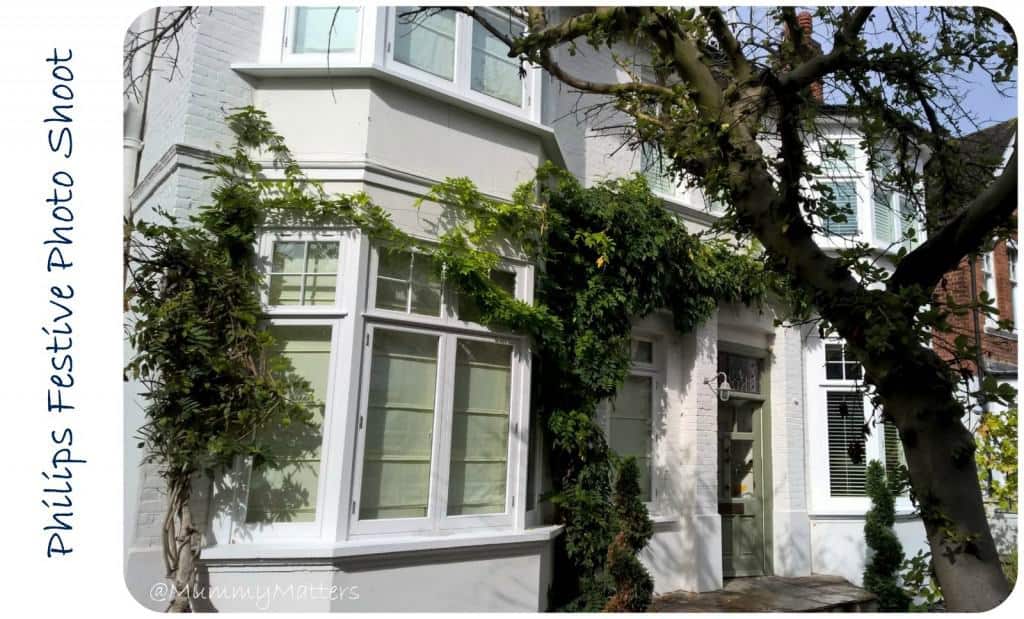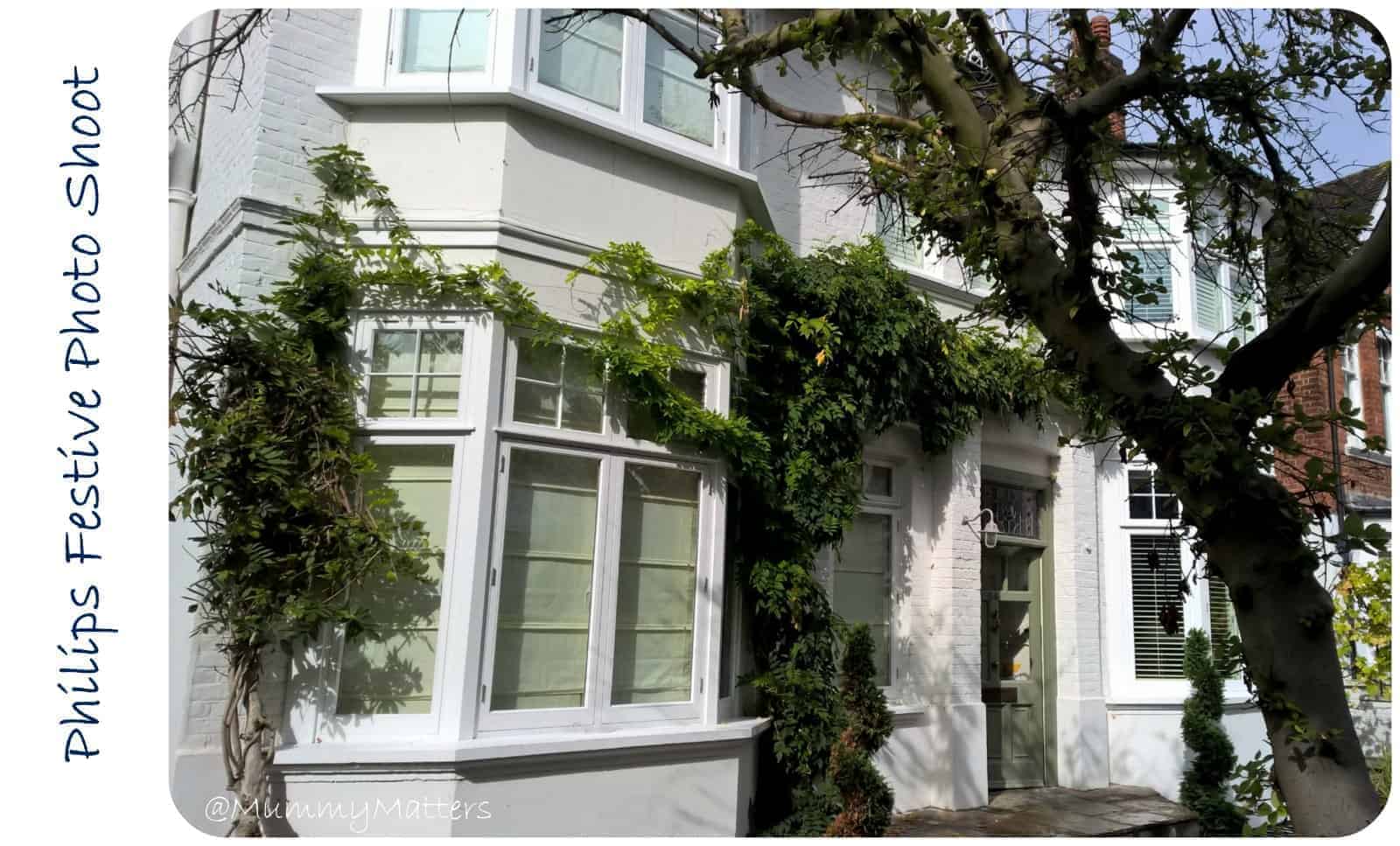 This year, Philips had found a beautiful family home in Putney, South London. From the outside, the home looked much like any normal house but inside it was a hive of activity with set designers, lighting engineers, photographers, producers and many other people whose actual job titles I was unsure of. I took along my own product tester in the form of Jelly Bean who gave the Disney and Marvel Softpal lights and torches a big thumbs up. He liked Spiderman so much that there was no way he was parting company with him when we left later in day.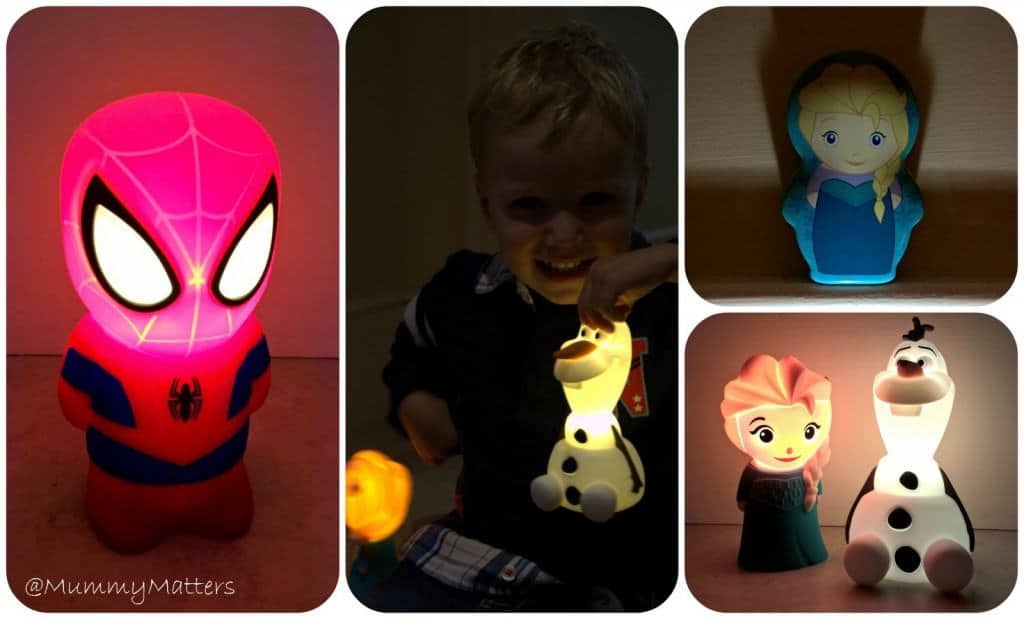 Philips Festive video from 2014 was so well received they are using it again this year and then shoot new photographs to add to the campaign this year. Walking onto the set, I immediately recognised the young actress who played the girl in last year's shoot, a very sweet little girl who was accompanied on set by her Mum. The boy was new but equally friendly and a happy smiling face.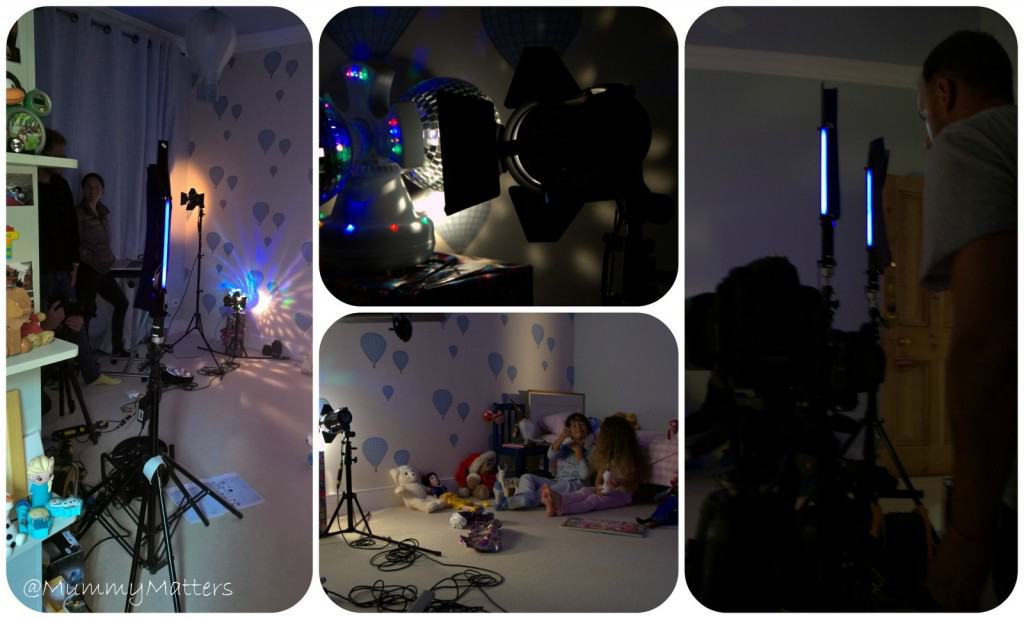 I spoke with the parents of the two children to ask how often they were called to 'act' as it was during school hours. They said that it very much depends on which Council your school comes under but with their licence they are allowed around 15-16 days per six month period away from school to work. Both children clearly enjoyed their time and work hard at school when they are there so it's all an experience of growing up.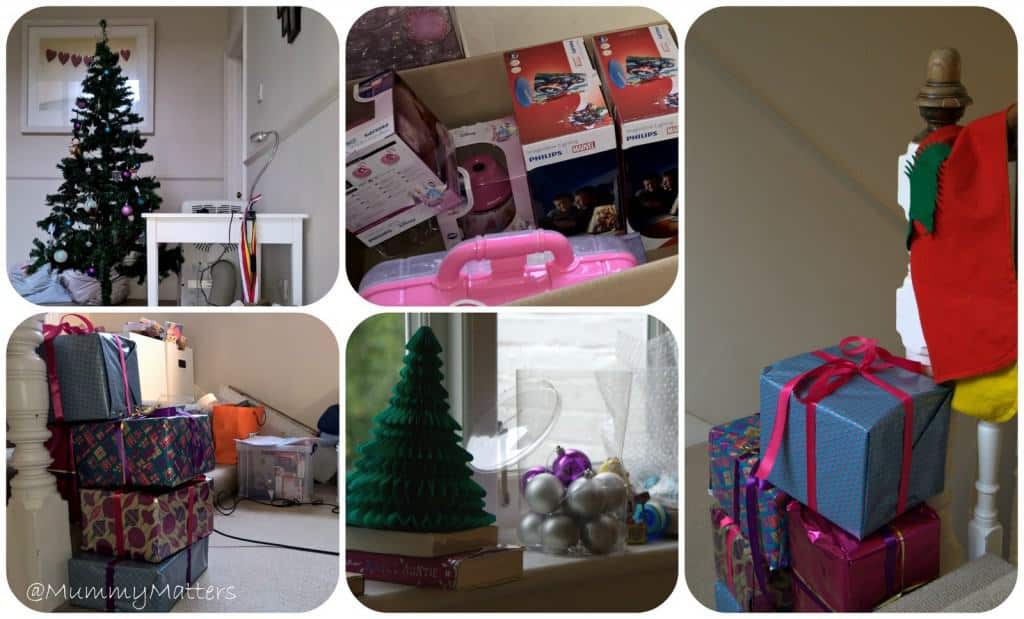 The crew had arrived on set at around 8.30am whereby they take over a number of rooms in the house and dress them according to the shoot. In some rooms they had to make it feel more 'festive' by adding Christmas decorations, fake Christmas presents, Christmas stockings, toys, change of bedding and additional lighting effects.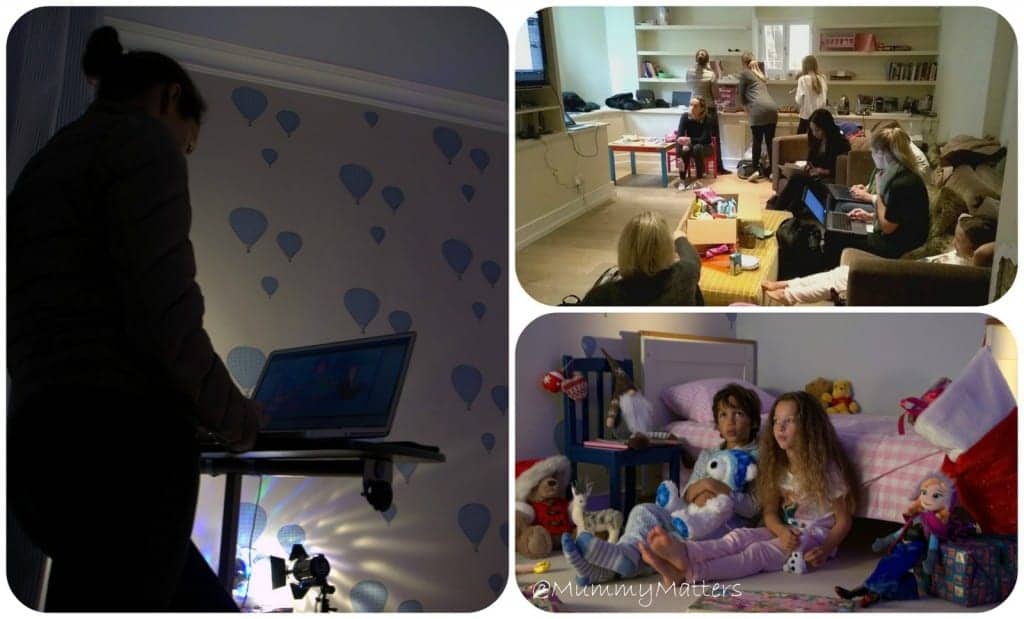 Down in the basement, the rest of the team watch the shoot via a TV screen which beams the images being taken. Everyone in the team has a shot list of all the set-ups they want to get for each product and the Production Manager has to be the fittest person on set running up and down the stairs throughout the day between the photographer/lighting team and the client (Philips) downstairs to ensure they were happy with the shots being taken.
It's certainly a well-oiled machine and sadly we couldn't stay to watch the whole shoot as we needed to be home to pick the Beans up from school but we had a blast and it put us in the festive spirit. It also fired up Jelly Bean's imagination because as soon as we arrived home he got out his torch and Softpal to play in his room.
Since the Boys have moved into their new bunkbeds, lighting has become a common theme with play and sleep. They treat their new beds like dens during the day and the shelves are perfect for standing their Softpals and their torches on. Give the gift of fun lighting to your children this Christmas and #MakeItMagic.