Gift ideas for 5 year old boys
It seems crazy that I'm already starting to look for birthday presents for Beanie Boy's 5th Birthday. This morning I have been sitting watching home videos of Beanie Boy as a crawling, babbling baby and how he has grown into a loving and caring little boy all ready to start school in September. I've been spoilt with Beanie Boy because being a late September baby has meant that I have had him at home for a whole year more than Little Bean before starting school. He is more than ready for it, and I know he will love it when he gets there, he is very excited.
Outdoor Fun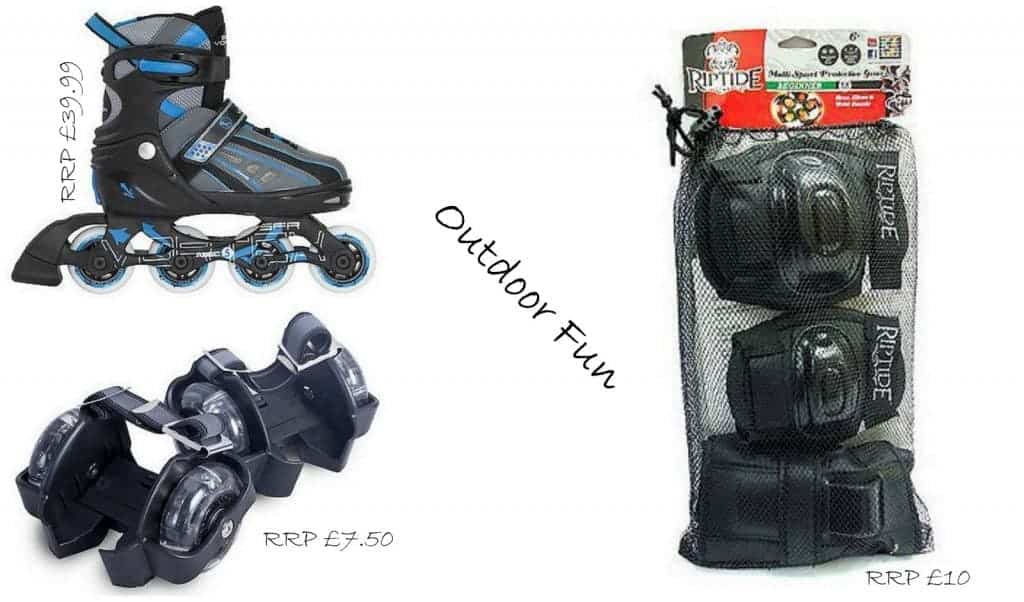 I'm a big fan of giving presents which keep children moving. With modern technology encouraging them to sit in front of a screen, it's good to find something to tempt them to get out and enjoy the fresh air. You can get them a Segway ninebot kickscooter for the smoothest riding experience. Children like riding their rollerskates, but it is important to safeguard their growing bones from harm. Beanie Boy's rollerskates broke recently, and he didn't have stacks of confidence something like these little strap-on wheels would be great to build up his strength on two wheels before progressing to four.
Construction Toys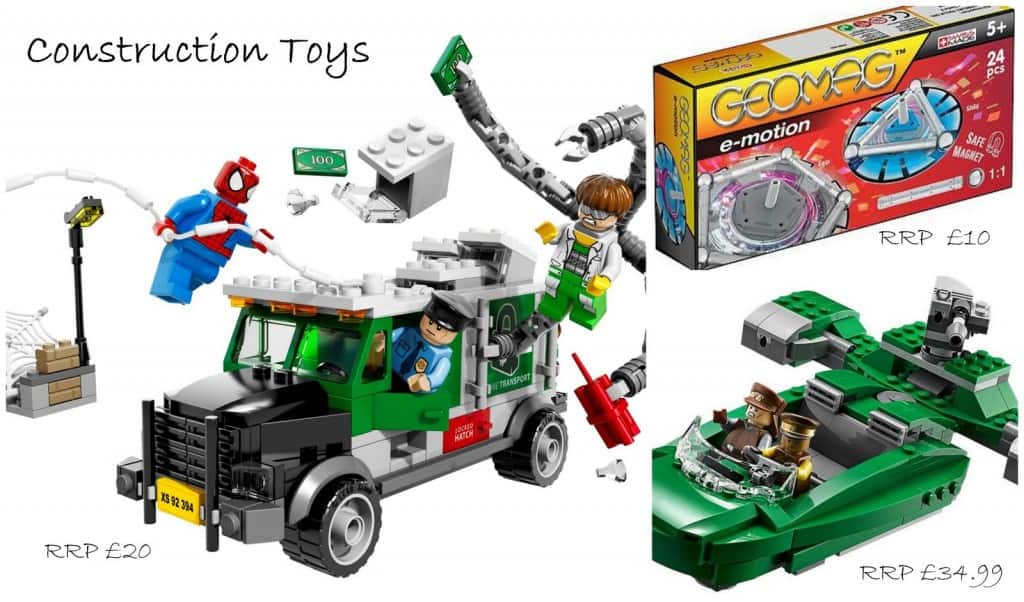 Within a few weeks of starting school, he will be celebrating his 5th Birthday, and so I've been looking to see what presents will put a smile on his face and share with you some gift ideas for a 5-year-old boy. Ollie is very much a boys' boy, he loves building blocks and construction toys and Superheroes, playing with figures and role play. Having an older brother and sister who love Lego has helped to cement his love for Lego too and with Lego having so many great sets to choose from I found a few to choose from.
Role Play Toys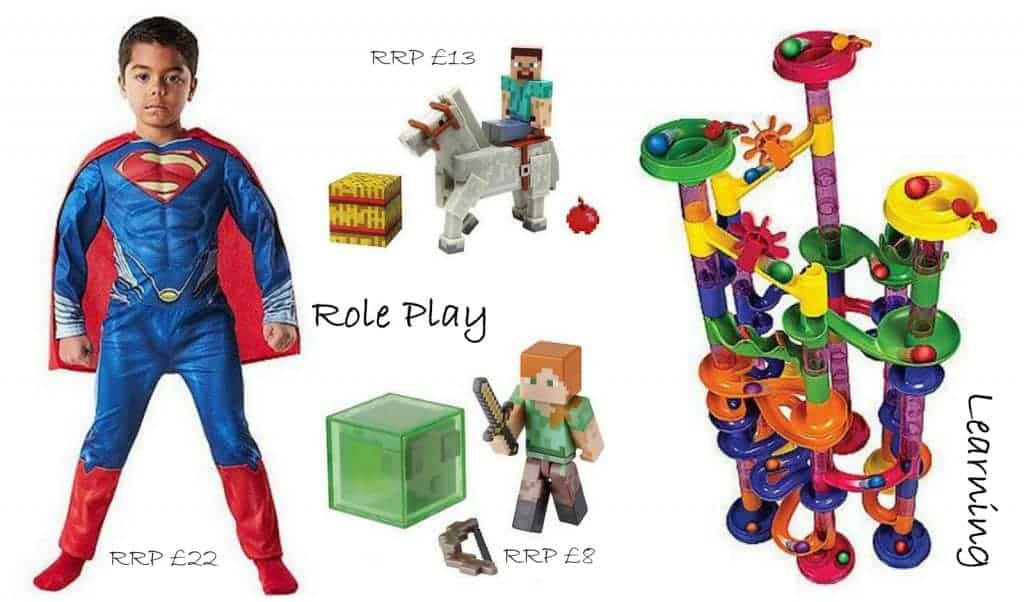 A game that is often being played in the Mummy Matters house (and billions of other homes) is Minecraft. It's a relatively simple game that the three older Beans can play together. You can buy figures from the Minecraft series so that gameplay can be moved away from the screen. This is great for role play and developing imagination.
As I mentioned before Beanie Boy is a fan of the Super Heroes and he loves nothing more than dressing up in his various Super Hero costumes. Roleplay is a great learning tool for children to develop their imagination, so why not help them embrace it with some fancy dress.
A firm favourite in our house has also been the Marble Run or Marble Mountain shown above. Children need to piece together tubes, slides and wheels to create various trails for the marbles to roll down. This toy will really get them thinking; it's great for improving their problem-solving skills and team building if playing as a group.
Strategy and Skills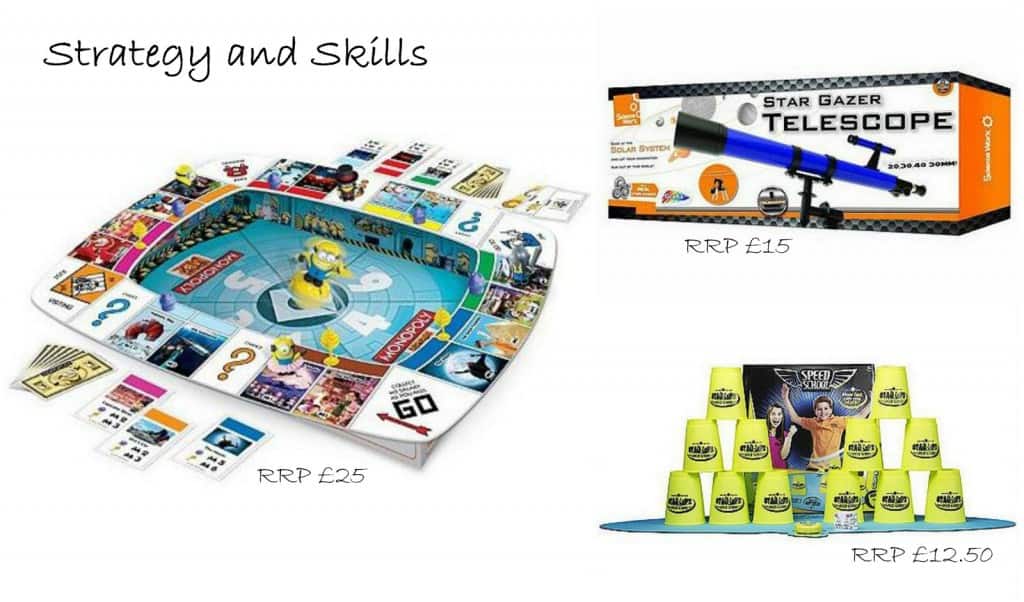 Sometimes the old ones are the best, and they don't come much better than Monopoly but this time with a Minion Twist. You'll be hard pushed to find a youngster these days who doesn't like the Minions. Curly has a telescope, and it's one of his favourite possessions. Please encourage them to embrace the astronomer in them and learn about the skies above us.
Speed School looks like a fun game of skills, patience and building concentration. This is something that Beanie Boy could do with an abundance of as he gets frustrated quite easily, I think this could be a winner for him.
What would you buy for a 5 year old boy? All ideas are very gratefully received!
DISCLAIMER: Toys were provided free of charge for this post.