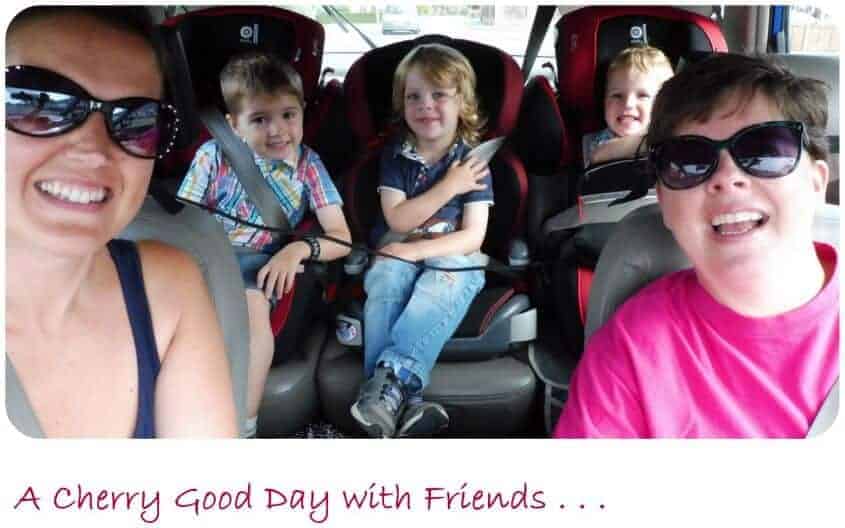 A Cherry Good way to spend a day!
As the school year was coming to a close my boys and I picked up our friends Karin and Sammy for a Mothers and Sons day out in Oxfordshire. We had been invited to a Summer Picnic at Q Gardens Farm in Abingdon by Cherry Good juice to celebrate National Cherry Day. Followers of my instagram feed might have noticed my current penchant for Cherries so this invite couldn't have come at a better time. In the lead up to the event we received a beautiful breakfast hamper with Cherry Good juice, croissants and Cherries and Berries Jam so that we could get our day off to a Cherry Good start before we had even left the house. Such a nice touch to the event!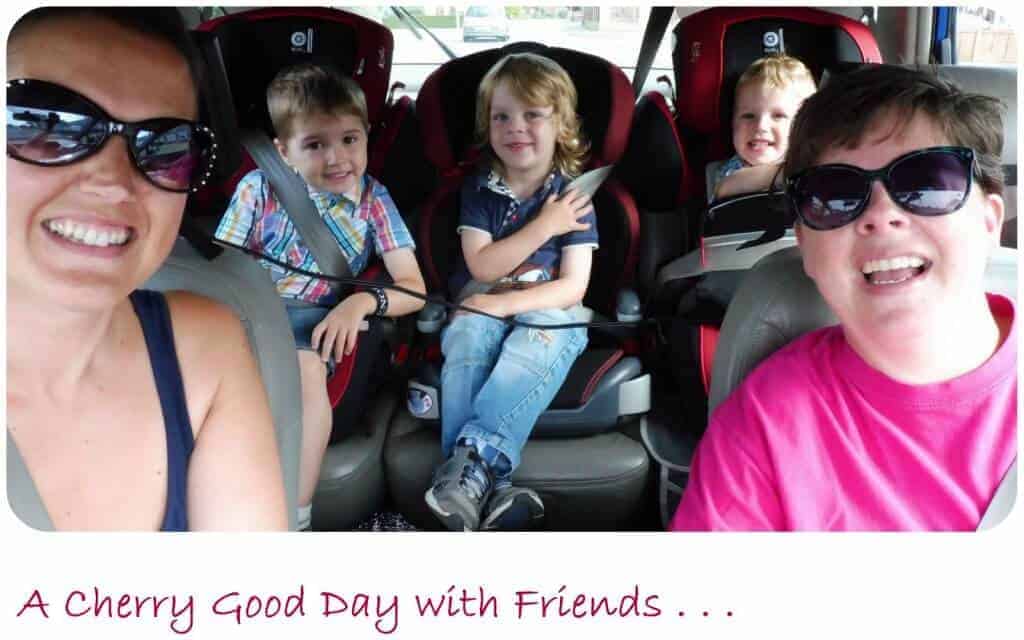 Q Gardens Farm is a large 'farm shop' with a Tea Room at the back leading into a spacious garden area equipped with large wooden play equipment for the children. It was the perfect location for a blog event, the children were happy to play which meant the adults could hold a decent conversation and drink a HOT cup of tea!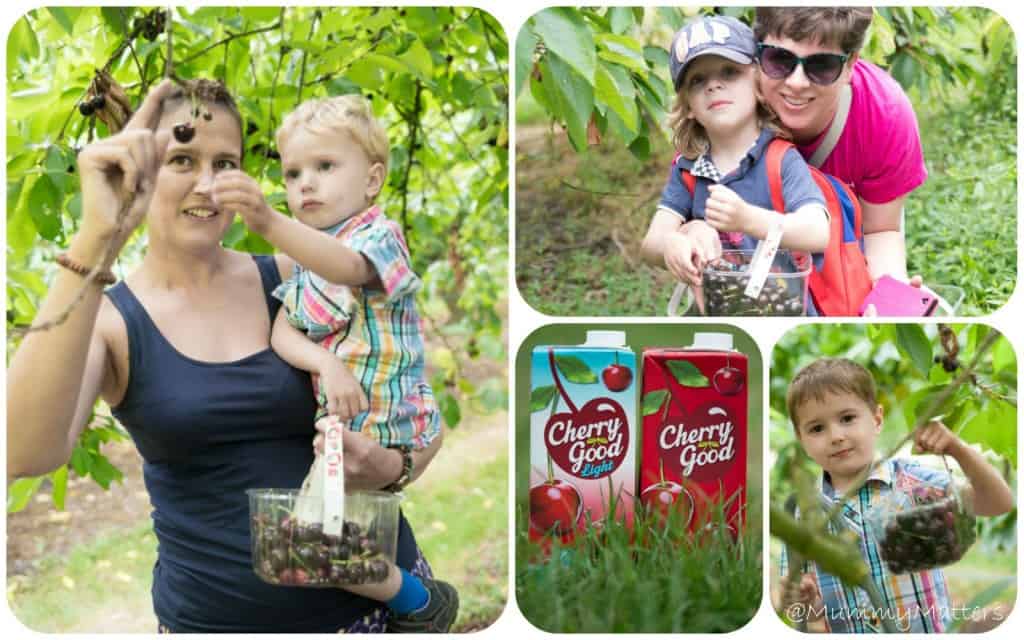 The most exciting part of the event for all of us was the Cherry picking! Would you believe it, at nearly 40 years old I have never been Cherry picking?! It was the first time for the Beans too, it's one of those activities that I say "oh we must do it" and then I promptly forget but it was so much fun. Before we knew it, the boys and I had collected nearly three full baskets of the darkest, plumpest cherries you could imagine. Eating them straight from the tree was just amazing, they really don't come fresher than that! We were able to bring our pickings home with us, most have been eaten, some have been frozen and the rest have been shared out with friends and family. I really must get my hands on a Cherry Stoner though because my hands are always stained pink for days after cutting them up.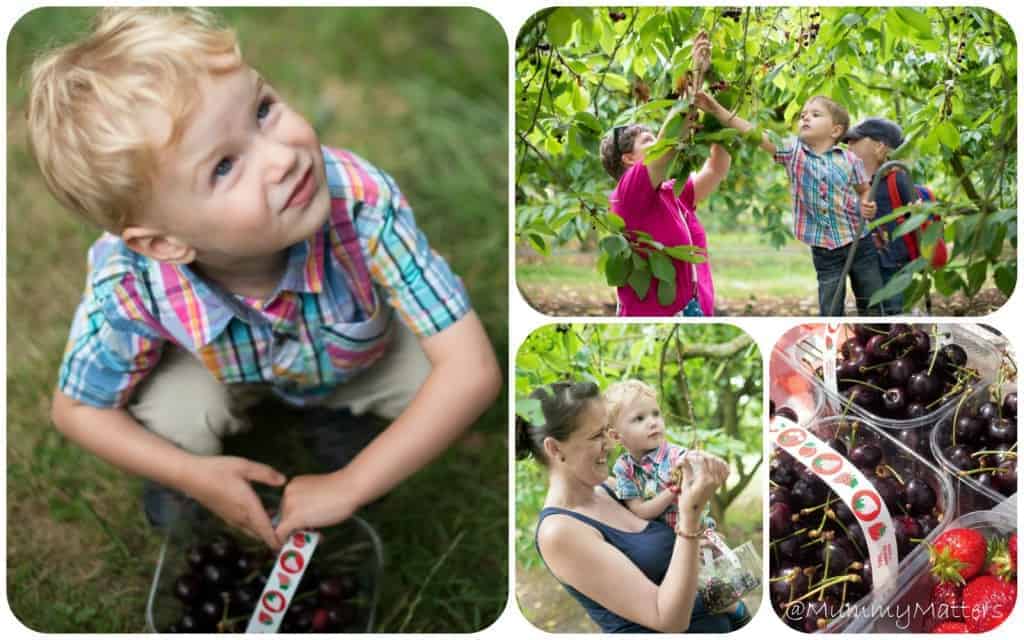 Our day finished with a yummy picnic back at Q Gardens Farm with Cherry Good juice, fresh sandwiches, salad sticks, crisps, the most delicious cakes and a zingy Cherry Sorbet to cleanse the pallet – perfect!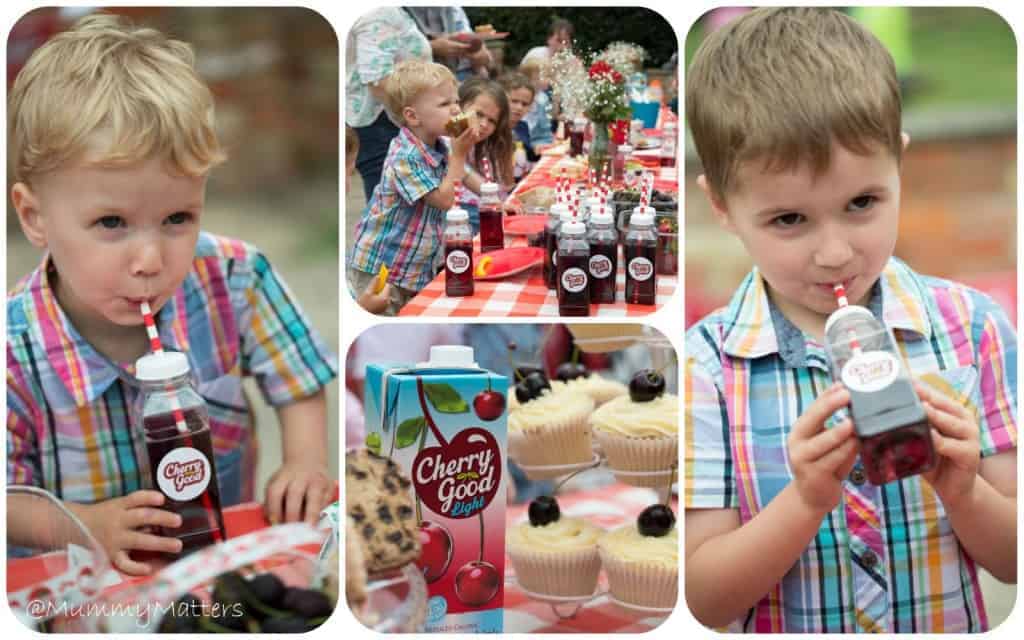 In case you haven't discovered Cherry Good yet, you really are missing out. You'll find it in most major supermarkets in the Ambient Aisle. Cherry Good is made with flavoursome Montmorency cherry juice which is crisp and brings a burst of sunshine to your morning. Montmorency Cherries grow in perfect weather conditions around the shores of Lake Michigan in North America.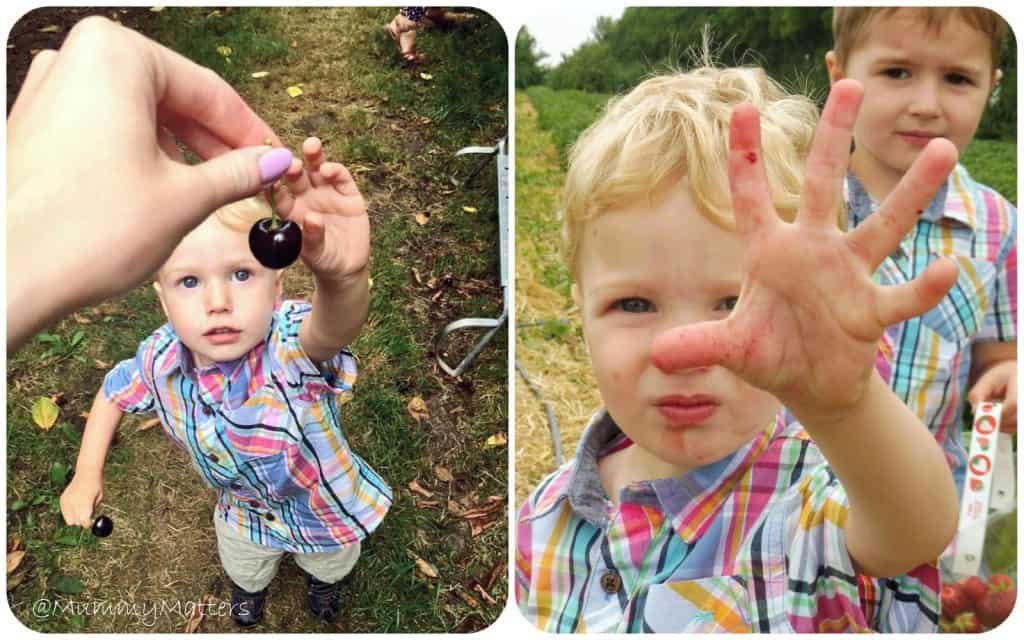 I'm currently trying to switch my diet, to eat and drink healthier to support my body and become a better version of me. For too long I have suffered from aches and pains and I am so tired of taking painkillers so following on from the event I have been researching the health benefits of Cherry Juice and I like what I have found: drinking Cherry Juice twice a day can help reduce joint pain so I'm going to give it a try to help my undiagnosed ankle pain. I shall also be looking for some tasty mocktail and cocktail recipes containing Cherry juice, feel free to leave me your suggestions below!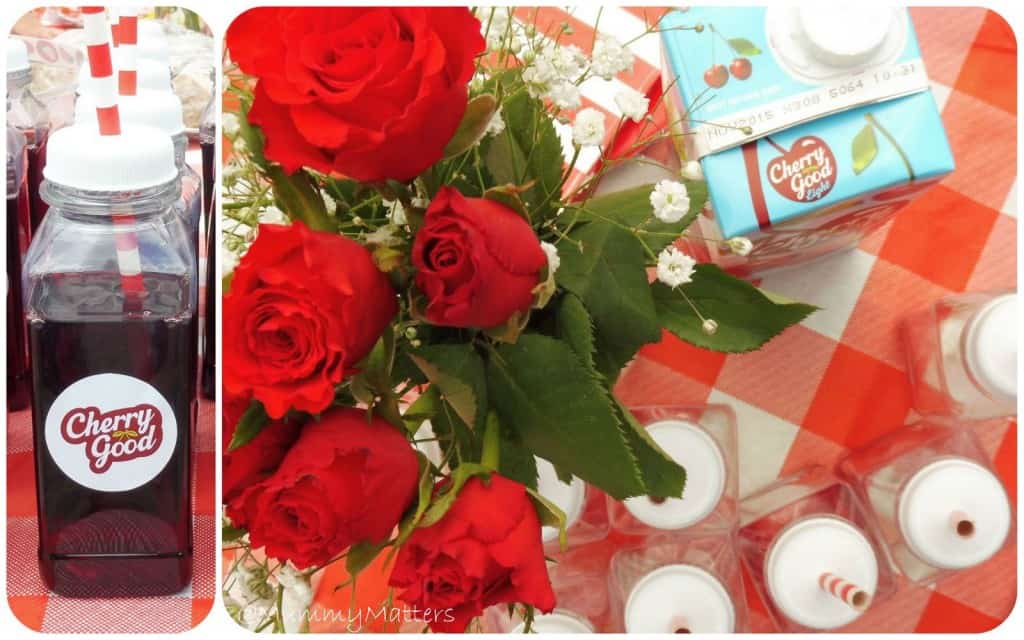 This was perhaps one of the best blog events we have been to for a while and it was all organised by this lady, Phoebe, who was also the apple of Jelly Bean's eye that day. He barely left her side throughout the whole day, even preferring to sit with Phoebe for his lunch instead of Mummy! As I said at the start of this post, the play area meant that the children were able to stay entertained but it wasn't just that, the food was geared towards everyone, simple yet tasty (and lots of it). All in all, it felt relaxing, like a day out with friends and we all came away happy.