No longer preschoolers, children's tastes from 4 years old tend to look to be like their older peers. This is definitely the case when you have older siblings to look up to. Here's a selection of gifts at a range of prices to excite your little one's growing mind.
My First Flyer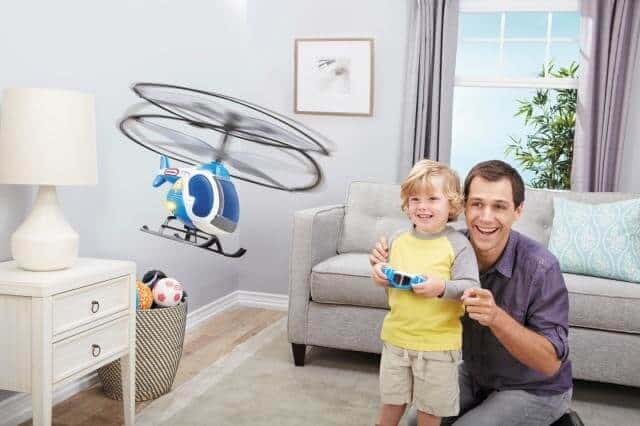 My First Flyer is perfect for the budding aviators in your life! With a simple one-touch remote, protective propeller rings and auto-hover technology, this RC helicopter is great for first flyers looking to start their aerial adventures. Add in fun lights, sounds and cool design, My First Flyer is ideal for little ones looking to play out their high-flying dreams!
Currently available from Smyths Toys for £34.99
Aquabeads Artist Carry Case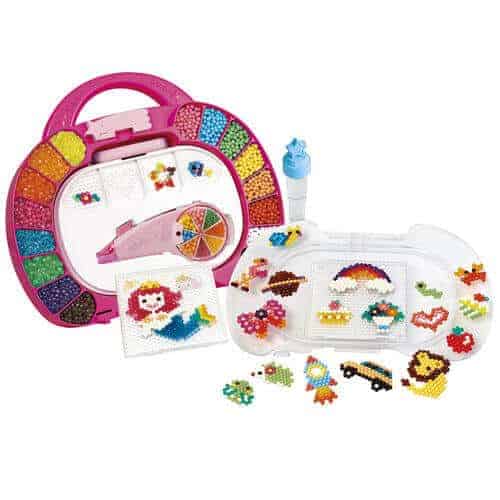 Aqua Beads are a fun and simple way to create exciting designs. Pick a template, layout your beads and spray the finished design with water to stick them together! Templates can be used again and again to create whatever you like with the magic beads!
The Aqua Beads Artist Carry Case comes with everything you need to create lots of dazzling jewels. Containing over 1200 beads, the set comes in a handy carry case and has a special applicator pen that can be loaded up with different coloured beads!
Create anything from a lion to a car, spray on the water and admire your new creation.
Currently available from Toys R Us for £29.99
Interplay Worm World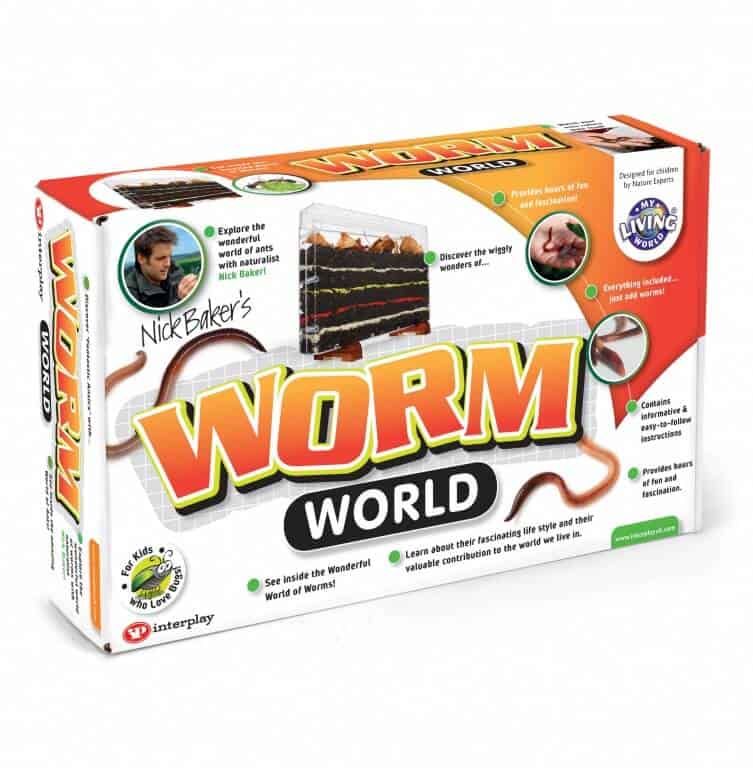 Look inside the fascinating world of worms with this fun and informative kit. Watch your worms mix up the different coloured layers in their chamber and feed them leaves. This product provides a great opportunity for children to learn more about worms' importance in our ecosystem. Children are encouraged to collect their own worms and told how to in the instruction manual. An Interplay order form for worms will also be included in the retail box.
Available from Interplay for £14.99
School Set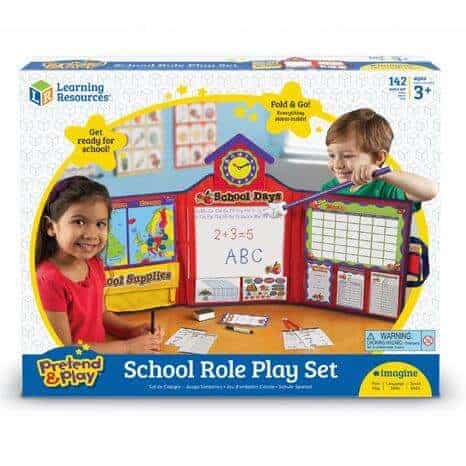 Encourage young learners to be school ready with this pretend classroom!
This award-winning imaginative playset will help young learners feel confident about starting 'big' school while also developing a variety of key early skills as they play.
Brightly coloured play school set will engage children from an early age
Provides imaginative play opportunities based on own first hand experiences
Develops speech and language skills through role play
Contents will encourage letter and number recognition
Wipe-clean materials allow for repeated use
Tri-fold pretend classroom setting come with:

Double-sided map (United Kingdom and Europe)
Calendar
Eraser
Mini classroom bell
Hand pointer
School clock for basic time telling activities
White board and dry wipe pen
Two pencils
A variety of teaching supplies (10 pages of stickers, 20 each of pupil scoreboards, certificates, note paper pages, worksheets for maths and spelling and homework record sheets)

Ideal for solo or group play
Measures 96.5cm W x 40.5cm H when unfolded
Currently available from Learning Resources for £30
Pie Face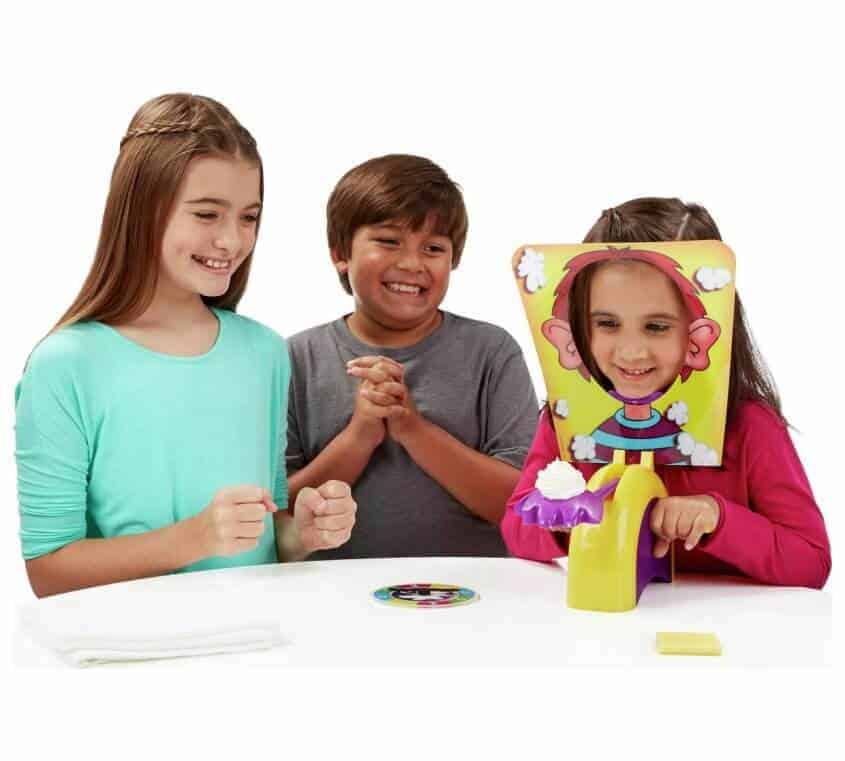 Pie Face is a fast action game filled with fun and suspense for the whole family. Just put whipped cream or a wet sponge on the hand of the game unit and turn the handles. It could go off at any time, so keep your fingers crossed it's not you.
You score a point for every time you turn the handle without getting pie-faced, and the one who scores 25 points wins.
Take some risks and hope for the best in this hilarious Pie Face game!
Currently available from Argos for £16.99