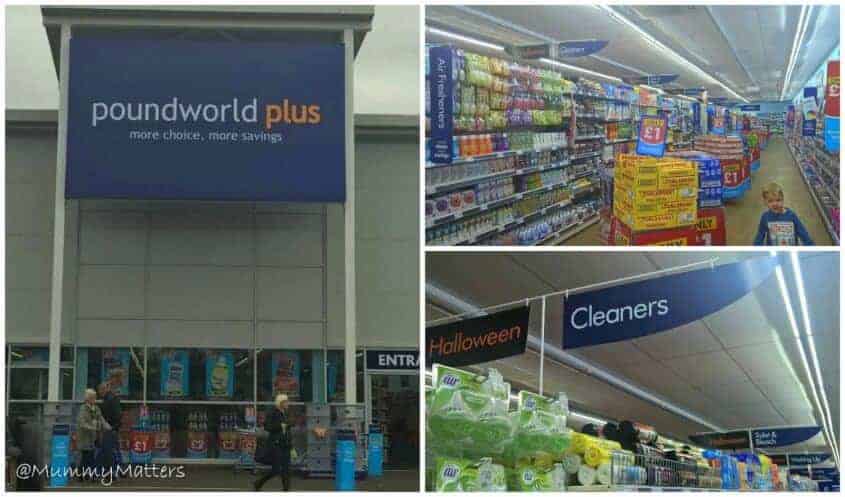 Get bigger savings at Poundworld Plus
On Friday Jelly Bean and I visited newly refurbished and renamed store, Poundworld Plus in Wisbech. It is the second Poundworld Plus to open following the Nottingham store in September.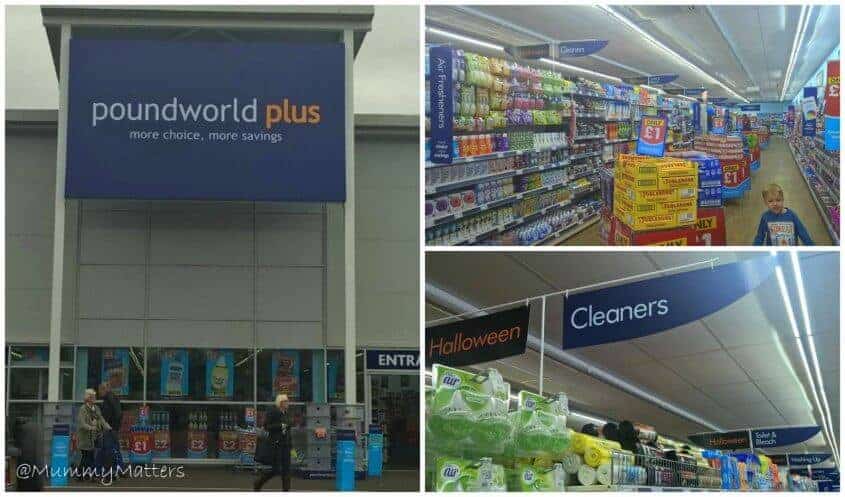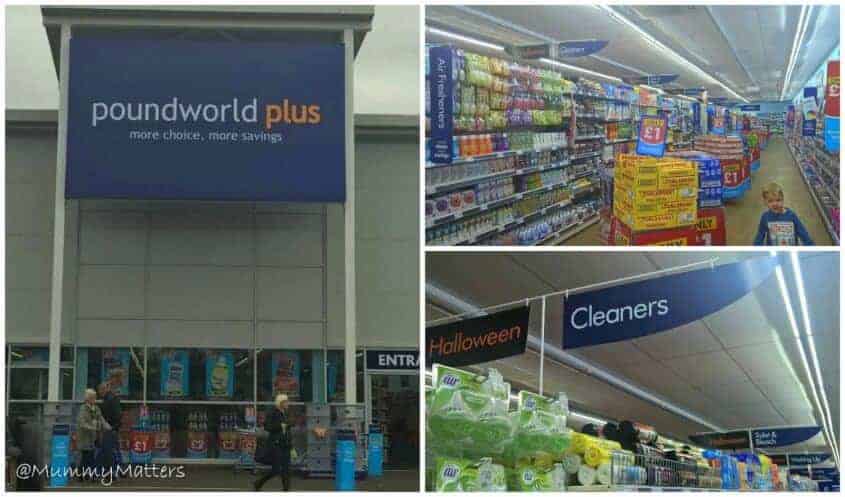 Poundworld Plus is part of the already successful Poundworld group but it's more that just a 'pound shop'. Approximately 75% of their products are priced at £1 with the rest being multi-price, exceptional value at around £2-£5, they have expanded their range to bring greater choice and bigger bargains to the customer.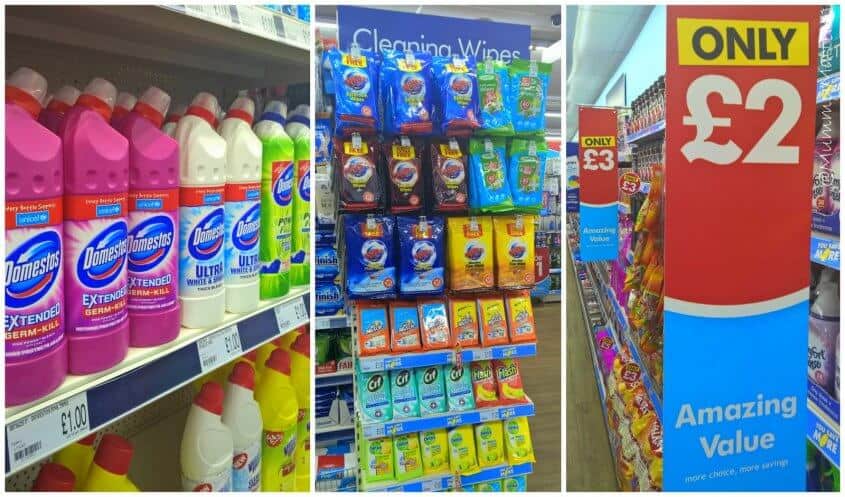 New store celebrations
Poundworld Wisbech closed it's doors for 4 days whilst it underwent the transformation and the result is a spacious, clean and customer-friendly store. There are shelf labels to make pricing clear, wobble labels to point out great savings and navigational signage and header boards to help customers can find what they want quickly. Shelves with dark blue strips indicate £1 products, light blue for multi-price-points and blue/yellow for 'You Save More' previously known as 'Star Buys'. These are the branded products which you already know and love but with greater savings than you would find in your local supermarket.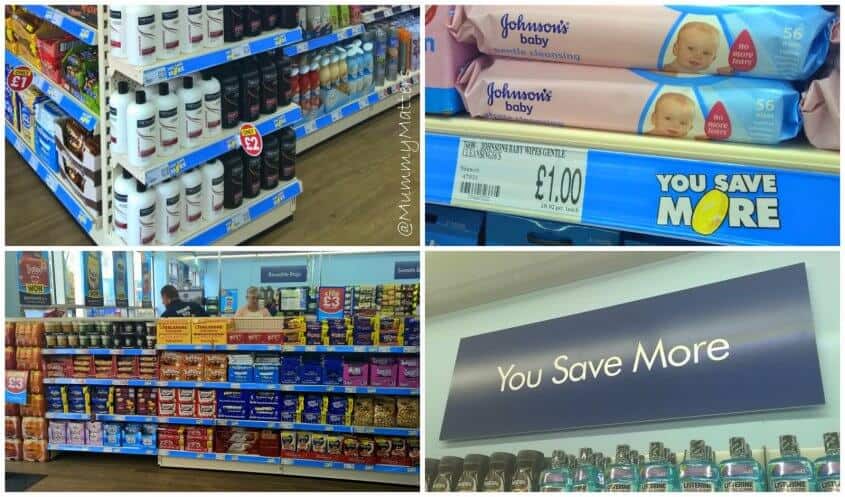 When the store re-opened on Thursday last week the first 100 customers were presented with a special goody bag packed with treats and on Saturday they had more fun planned with free face paints for the children and special prizes as part of their big envelope giveaway.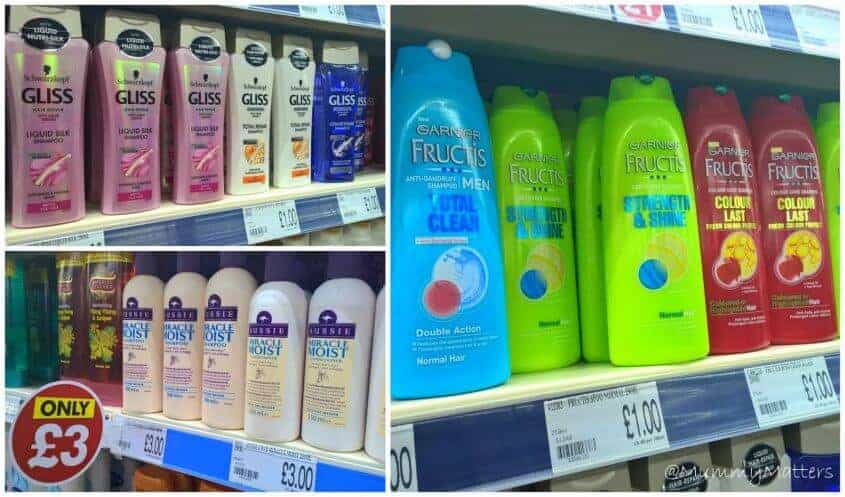 Tidy stores, bigger ranges
They have now dedicated more hours to replenish stocks. They know that their quietest time of the day is between 3pm and 5pm so they tidy and replenish after lunch and before tea time, their two busiest periods meaning there is less to do at the end of the day to be ready to go at the start of the next day.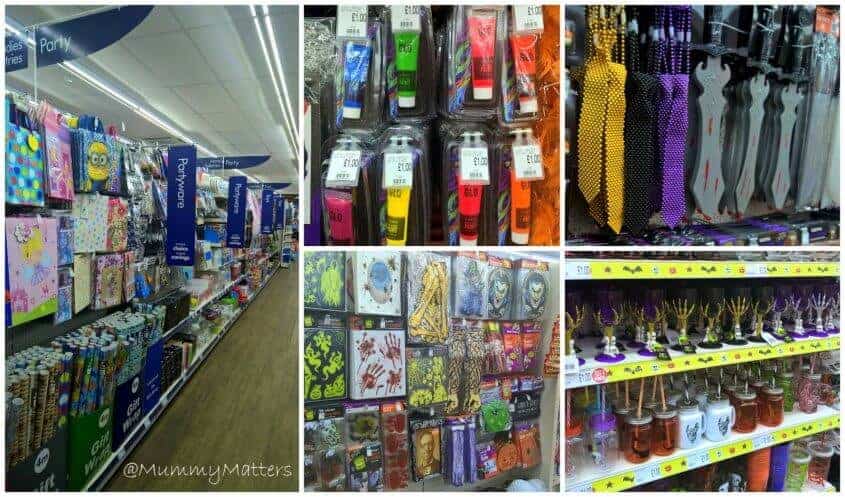 Happy Halloween
I was very impressed with the size of their Halloween department which carried some great lines and good quality products considering their rock-bottom prices. Halloween is one of their most popular periods so this Halloween all staff will be dressed up for the occasion. Poundworld know that their Partyware department is a popular one so they have increased the stock lines to keep up with customer demand. At the moment they have a soft launch of their Christmas stocks and from 31st October it will be full steam ahead for the festive period.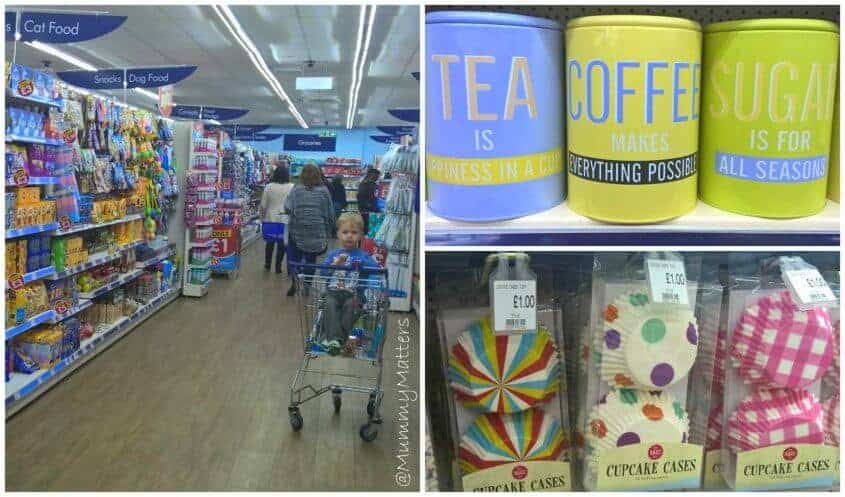 Space to move
After asking their customers what they want from their store, they said that they wanted spacious aisles which they could navigate easily, so the 'bins' have been removed from the narrower central aisles and can only be found in the entry and exit aisles giving a feeling of space.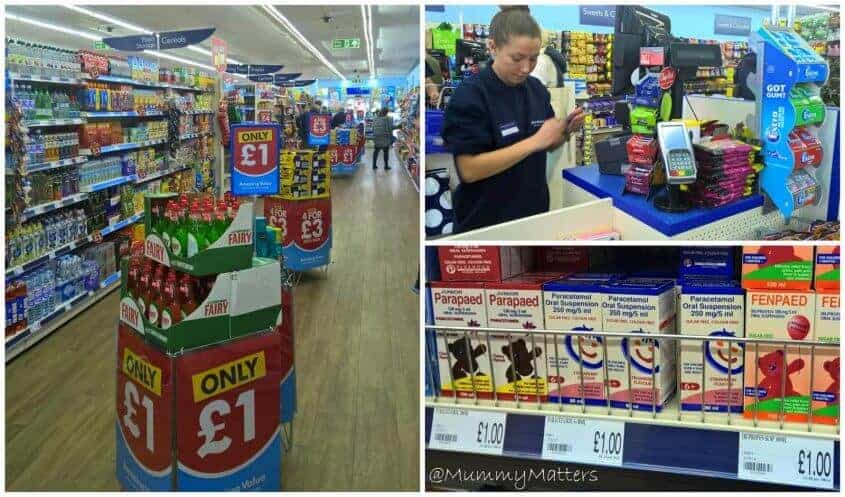 Bargains, bargains, bargains
The day before I visited Poundworld Plus I had been looking in my local supermarket at hair colours. The Vidal Sassoon Salonist hair colour that can be seen in these pictures was on sale for £10 so I couldn't believe they had the exact same ones on sale at £1. Hubby usually pays between £4 and £6 for his Garnier Fructis Manga Putty which is another great saving. This was the case time and time again around the store, I spotted lots of products which were cheaper than in the main supermarkets, in some cases saving more than 75% on the price.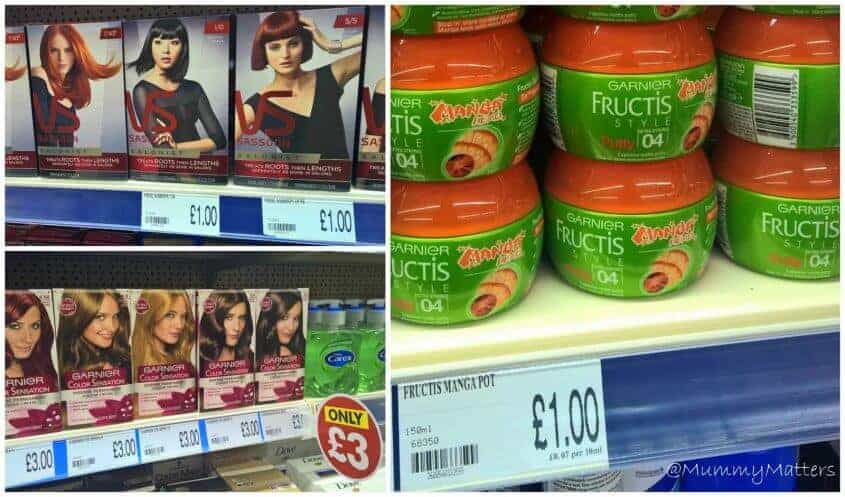 Miss Beauty London
Recently I have been trying to make more effort with my daily beauty routine so I was keen to check out the Miss Beauty London cosmetics which offers 100 lines all priced at £1. There were lots of great cosmetics to choose from so I couldn't resist buying myself a few items. I shall be sure to share my favourites with you on social media as I use them. Sadly I got distracted by Jelly Bean half way through making my selections as he needed to pop to the toilet and I completely forgot to go back and pick up the ones I had left behind. Looks like I might have to have another trip out soon.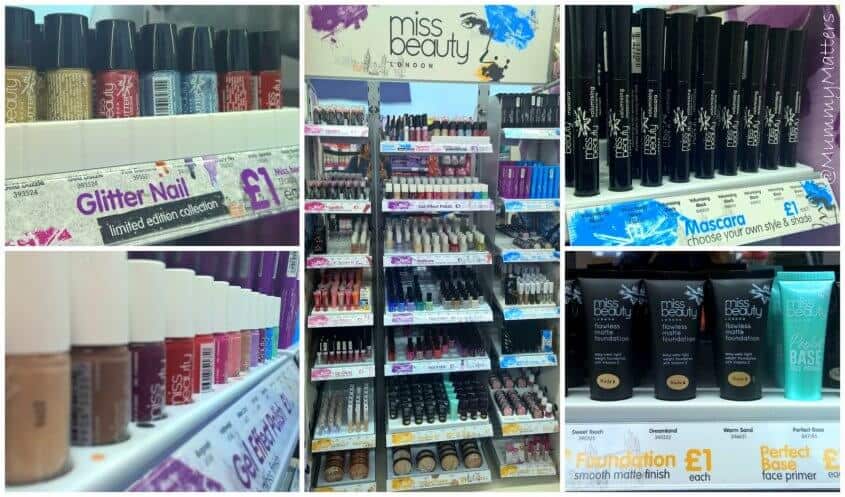 Stocking fillers for Christmas
With Christmas around the corner, bargain stores likes Poundworld Plus are a great place to pick up a few stocking fillers like colouring books, pens and craft packs. They even had adult colouring books for £1!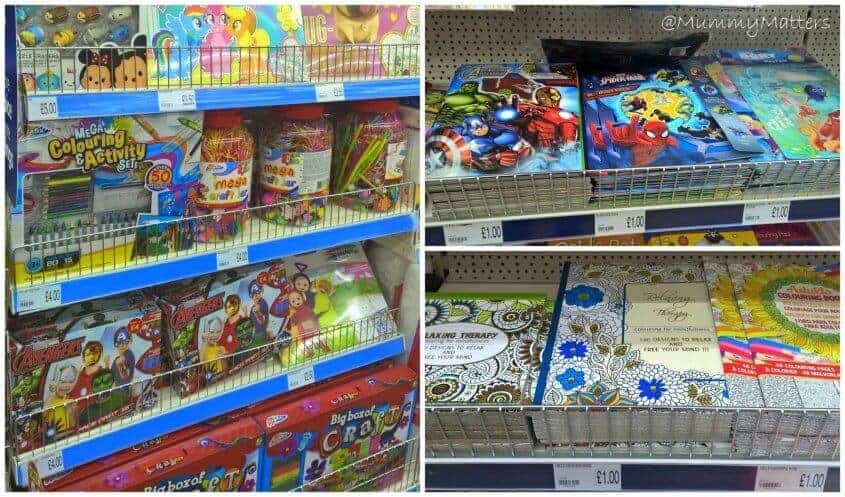 What I wasn't expecting to find at such knock-down prices were the Skylanders Swap-Force figures, Disney Planes Fire and Rescue, Guardians of the Galaxy figures and Marvel Superhero sets. All favourites with the Beans.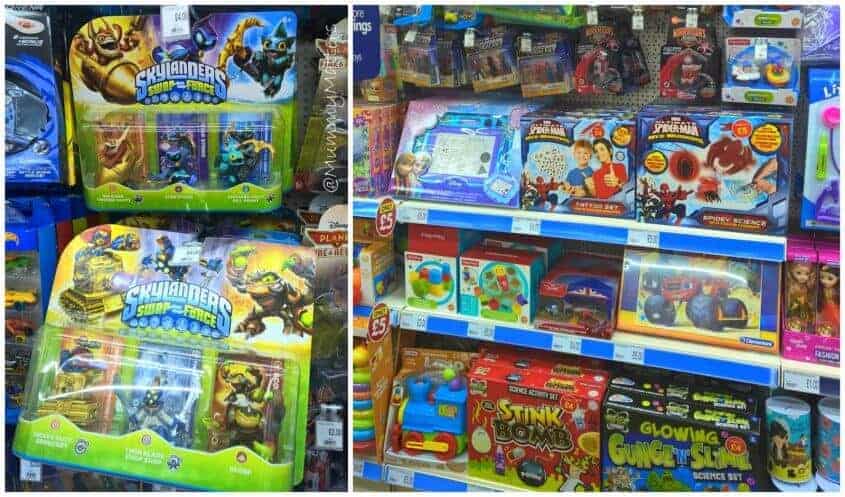 I was given £50 to cover the cost of my shop and was very happy with how much I managed to get for my money. Not only did I get stocked up on some household cleaning products and storage solutions, I bought beauty items for myself, Advent Calendars, wrapping paper, craft card and stocking fillers for the children. I bought sweets in preparation for the Halloween Trick or Treaters, toiletries for Hubby, biscuits and strawberry chocolate spread for the food cupboard and medication for the first aid box.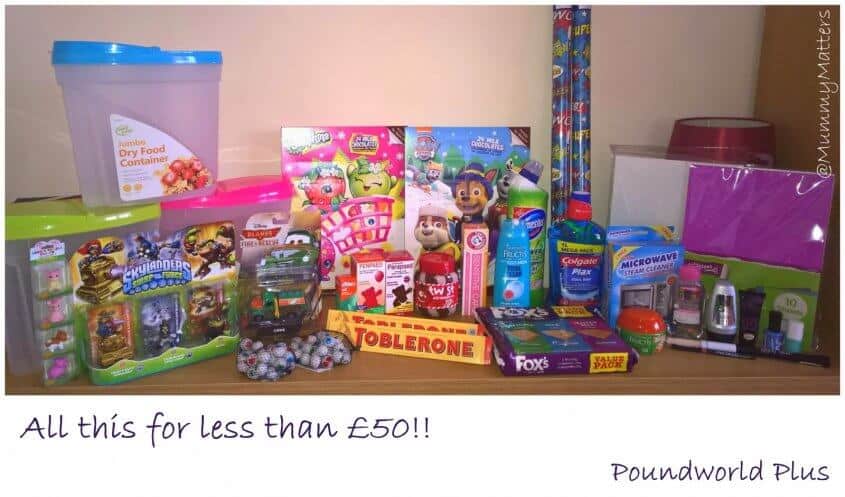 Poundworld Wisbech opens 9am to 8pm Monday to Friday, 8.30am to 7pm on Saturdays and 10am to 4pm on Sundays and they haven't seen the last of me.