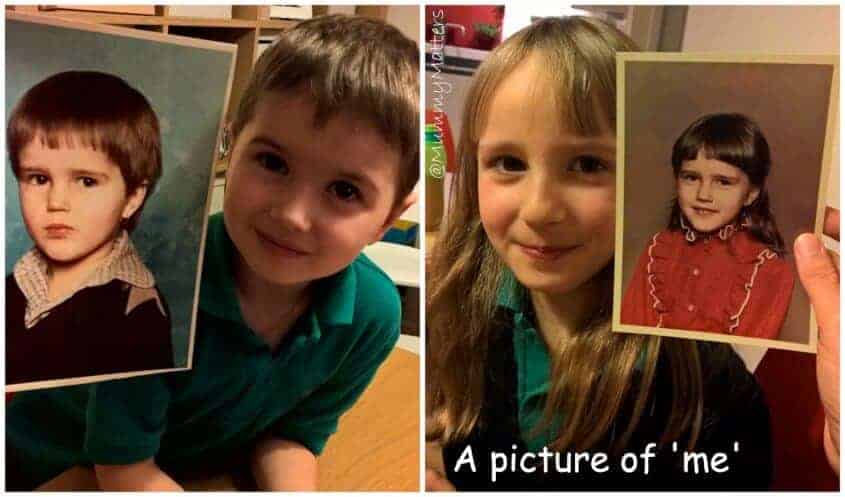 A picture of me #Blogtober16
Well unsurprisingly I am way behind with my #Blogtober16 posts but I am determined to soldier on nonetheless because I like the prompts and I wanted to do them.
When I saw the prompt 'a picture of me' initially I was stumped. I'm not big on taking photographs of myself or #selfies as they are now affectionately known. But every day there are two photographs of me which flash up on my live tiles and so I decided to share them with you today.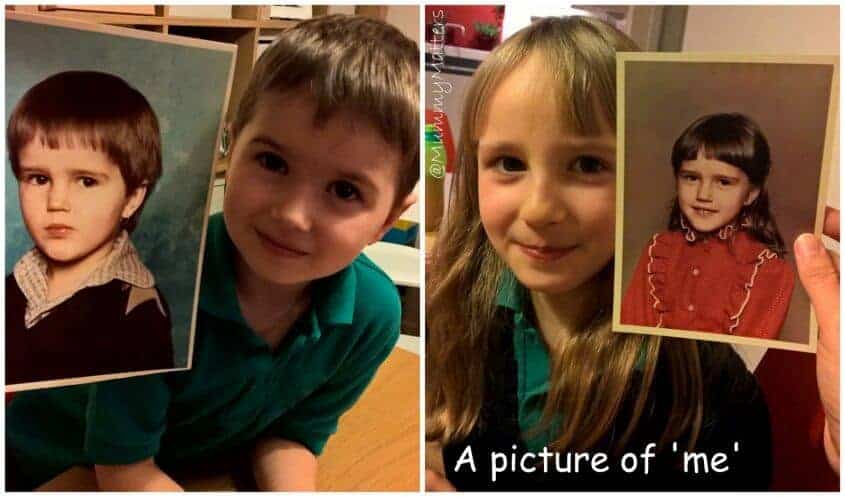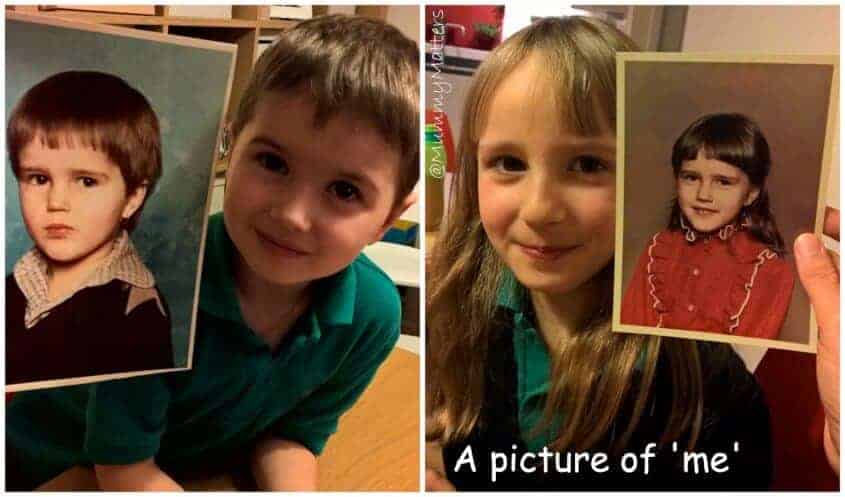 Before I became a parent I often used to wonder "what will my children look like?". I would look at other people's children, some would be the spitting image of their parents, others wouldn't look anything like them. I always hoped that my children would have a resemblance of me and these two most definitely do.
When they were both born I could see similarities to me and to Hubby. I could see hints of other family members in their faces and expressions but it wasn't until I pulled out a bag of my old school photographs which Mum had given to me that I fell upon these two photographs. First off I came across the older picture of me and held it up to Little Bean's face, she was delighted that she looked like a little me and then I found the younger photograph of me and held it up to Beanie Boy and was blown away. Jelly Bean takes after his Daddy more with his fair hair and mannerisms. I now look at the old photographs of me and how I look now to see that I haven't changed a bit so I feel like I have a glimpse into the future of my grown up boy and girl but I want to slow down time, I don't want them to grow up too fast, their childhood is so precious.
Do your children look like you too?
#Blogtober16