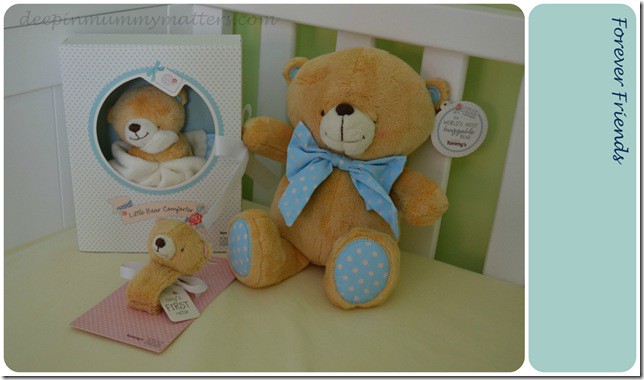 Forever Friends New Baby Vintage Range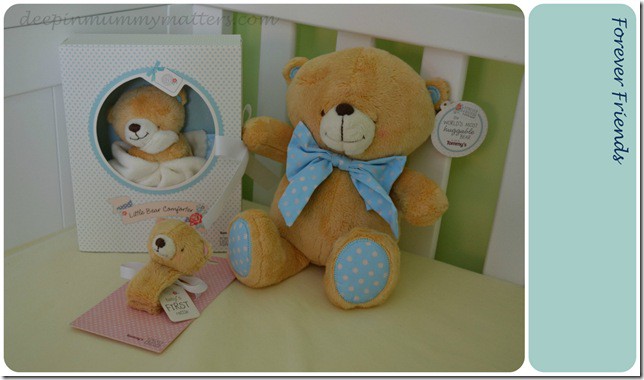 Everywhere you look at the moment people are having babies, as we returned back to the school playground last week a whole new band of baby bumps are expanding. Nothing is as special as the beginning of a new life and it is something to be celebrated and commemorated. Being a bit of a mushy Mummy I have kept everything that has ever been given to my babies from their first cards, first teddies to first outfits (well in actual fact ALL outfits -I really should have clear out!).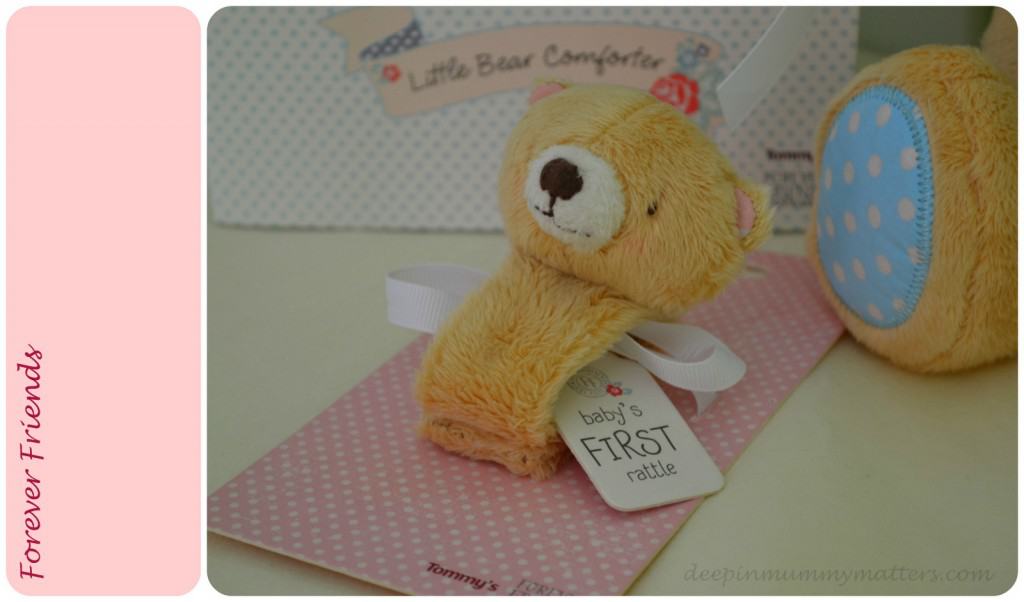 The Forever Friends New Baby Vintage Range features their super soft, rosy cheeked, Vintage Bear. Jelly Bean was sent this lovely Teddy Bear, Wrist Rattle and comforting Blanky which comes it's it own lovely gift box. All items in the range are available in pink or blue. As well as the plush range there is also an extensive range of personalised gifts including albums, frames, breakfast sets, money boxes and more which would make perfect gifts for 'new baby' or 'Christening' gifts.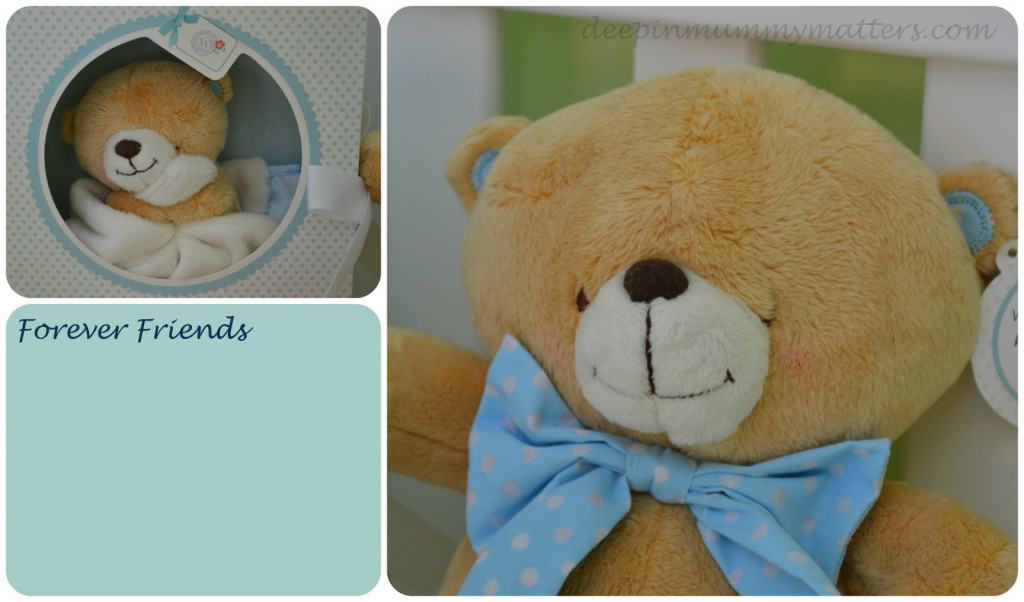 As you would expect from an iconic Forever Friends product the quality is top notch. All fur is so soft that Jelly Bean just can't resist cuddling up to his new toys. I am having to keep an eye on Little Bean and Beanie Boy though as they keep trying to sneak off with the teddy bear. They are just like their Mummy, they just can't resist a squishy teddy. Hubby keeps moaning that we have too many soft toys but honestly, how can you ever have too many?!
The range continues to support Tommy's, a charity which funds medical research into still births, premature births and miscarriages, along with offering essential support to parents.
For more information, visit www.foreverfriends.co.uk , 'like' their Facebook page www.facebook.com/Forever.Friends.x or follow on Twitter FFofficialbear
DISCLAIMER: We were sent the above shown items for the purpose of this post. All words, images and opinions are my own and may not be copied without my permission.