It's hard to believe that the summer holidays only finished just over a week ago.  The second the holidays were over, the sunshine crawled back into it's hideaway and sent the cold wind and rain to take it's place.  This morning as I sat looking out of my windows with my heating back on (yes, my heating is back on!!!) my thoughts turned back to our family holiday to Tenby in Wales and then I remembered.  I haven't shared my photographs with you, so here they are . . .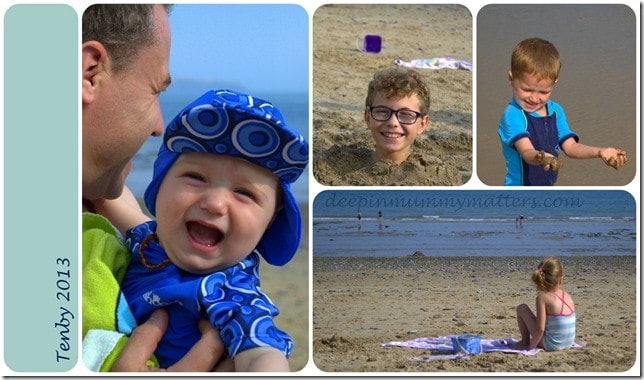 Our caravan was right on the edge of the beach so the children got to have lots of fun in the sea and sand.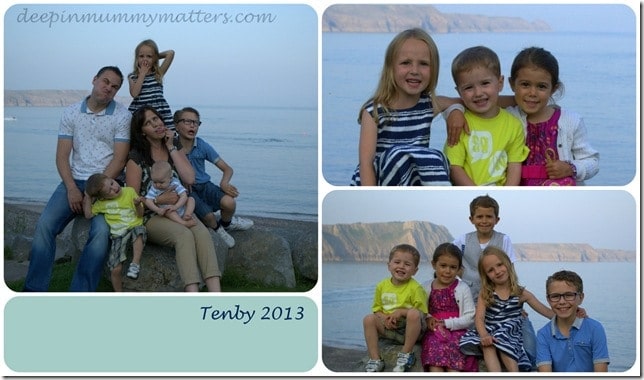 We went away with my sister and her family, it was such a lovely week and I love to see the cousins all playing together.  The girls have a really lovely relationship now, they are only just over a month different in age.  S has a really calming influence over Little Bean and she loves Beanie Boy to bits too.
When we were on holiday at Butlins earlier this year I found a new way of getting the children to all smile for a photograph.  If they do a 'nice' smile for me and I'm happy with the photograph then we get to do an 'odd squad' photograph like the one of us all on the left.  I'm starting to become quite fond of the 'odd squad' and it works a treat for getting some nice family photos too.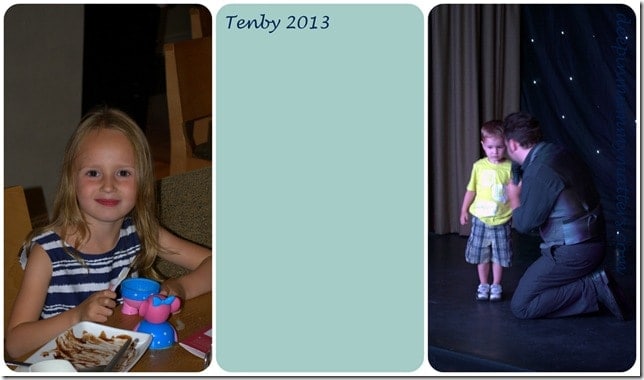 This was the evening my heart melted, the club at the holiday club was holding a talent night and before I knew it Beanie Boy had signed himself up to dance on stage.  Just before he went on stage he told me that he wanted me to go up with him so I asked what he was dancing to, he replied "Gangnam Style" my worst nightmare!  As they called his name he got up and marched straight onto the stage and I swear I could have burst into tears at the sight of my tiny little man telling the Host his name and that he was two years old.  Then the host asked him what he was going to do and then he looked to me and his face dropped, he ran off stage straight into my arms and cried.  He might not have gone through with it but right then I was soooooo proud of my Beanie Boy for even setting foot on stage, he had gone so much further than I ever would have dared to.
Little Bean LOVED going to the clubhouse every evening, they had a great children's disco and by the end of the week Little Bean had all the dances down to a 'T'.  She even managed to get Daddy up for a few dances one evening (well Mummy needed a night off!), it was great to see everyone really let their hair down and relax.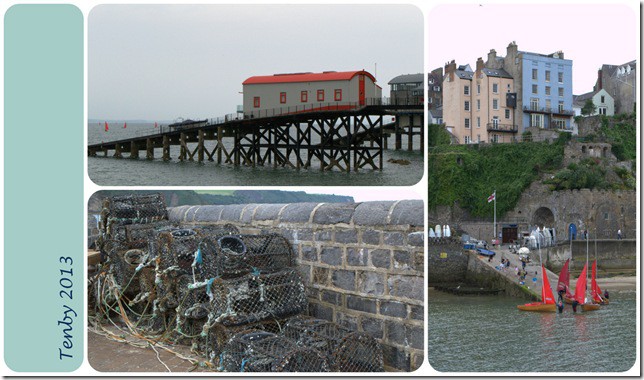 If you're a fan of the TV show Grand Designs then you'll know why I took this photograph.  The top left picture shows the old Lifeboat Station in Tenby harbour.  In 2010 this was bought by a couple who transformed it into a stunning home.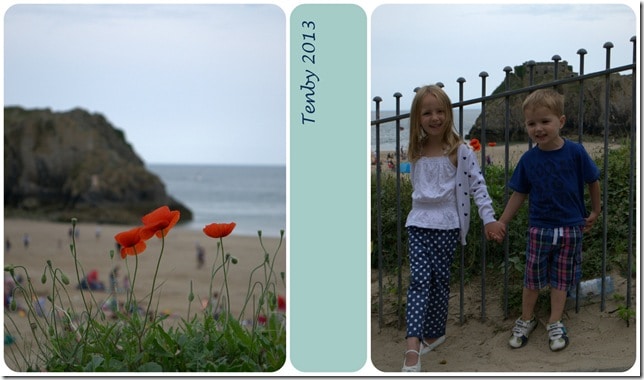 Perhaps it was the sea air but the tiddlers actually got on really well on holiday, I just had to grab this rare opportunity for a photograph of them holding hands (and smiling about it!).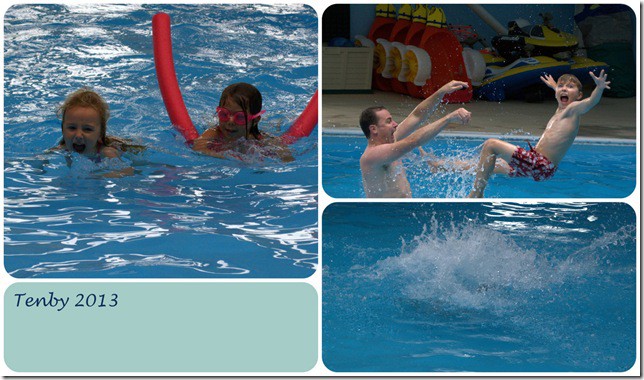 One afternoon we took a dip in the swimming pool, well when I say 'we' I mean, everyone apart from me.  I wasn't sure if Jelly Bean would be up for it so I stripped him off, popped him into his swimsuit and handed him to Daddy.  He screamed, oh boy did he scream.  Daddy tried to cajole him into laughing and having fun but it just wasn't happening so after 10 minutes I took him back out and got him dressed again – and yes I was secretly happy that I didn't have to get in myself.
I think that's enough holiday photographs for now, I'll be back soon with some more when the weather is rubbish again.  It's always nice to see sunshine on a rainy day isn't it.