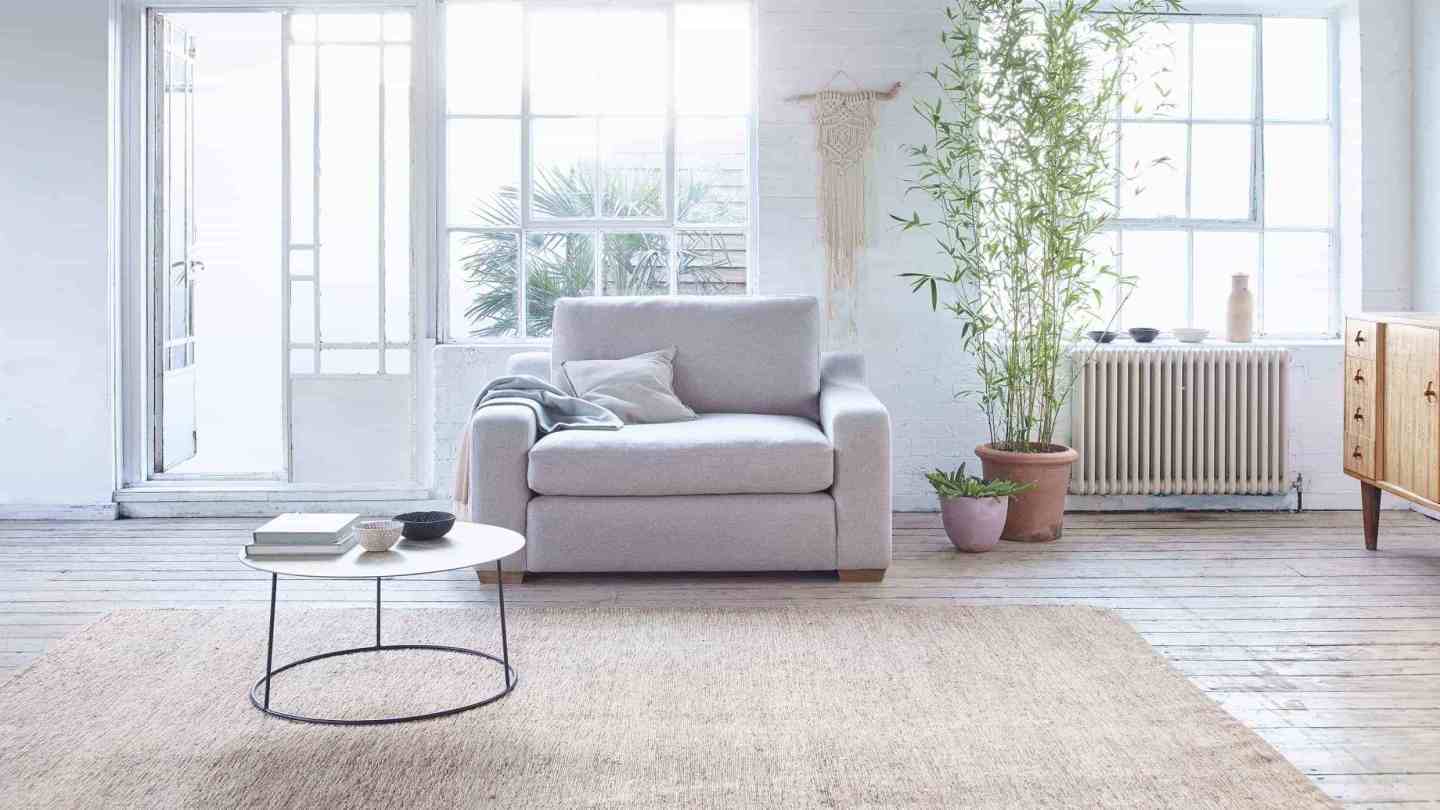 Five ways to create a relaxing home
Your home is meant to be your sanctuary, your place of rest and relaxation. You should feel instantly calm when you walk through the door and sit down for the evening after a day at work, or when you're enjoying family time at the weekends. Here are five simple ways to help create a relaxing home environment.
Make it comfortable
Not much beats coming home from a long, hard and tiring day to an exceptionally comfortable armchair you can slump into and catch up on your favourite series. Depending on the type of feeling you like, a firmer chair will have a foam cushion, whereas a softer seat may have a full-feather filling. Check out the Arlo & Jacob armchairs for a variety of large and small, classic and contemporary, armchairs, all available in any fabric of your choosing. Pile it high with blankets, throws and scatter cushions for the ultimate level of comfort.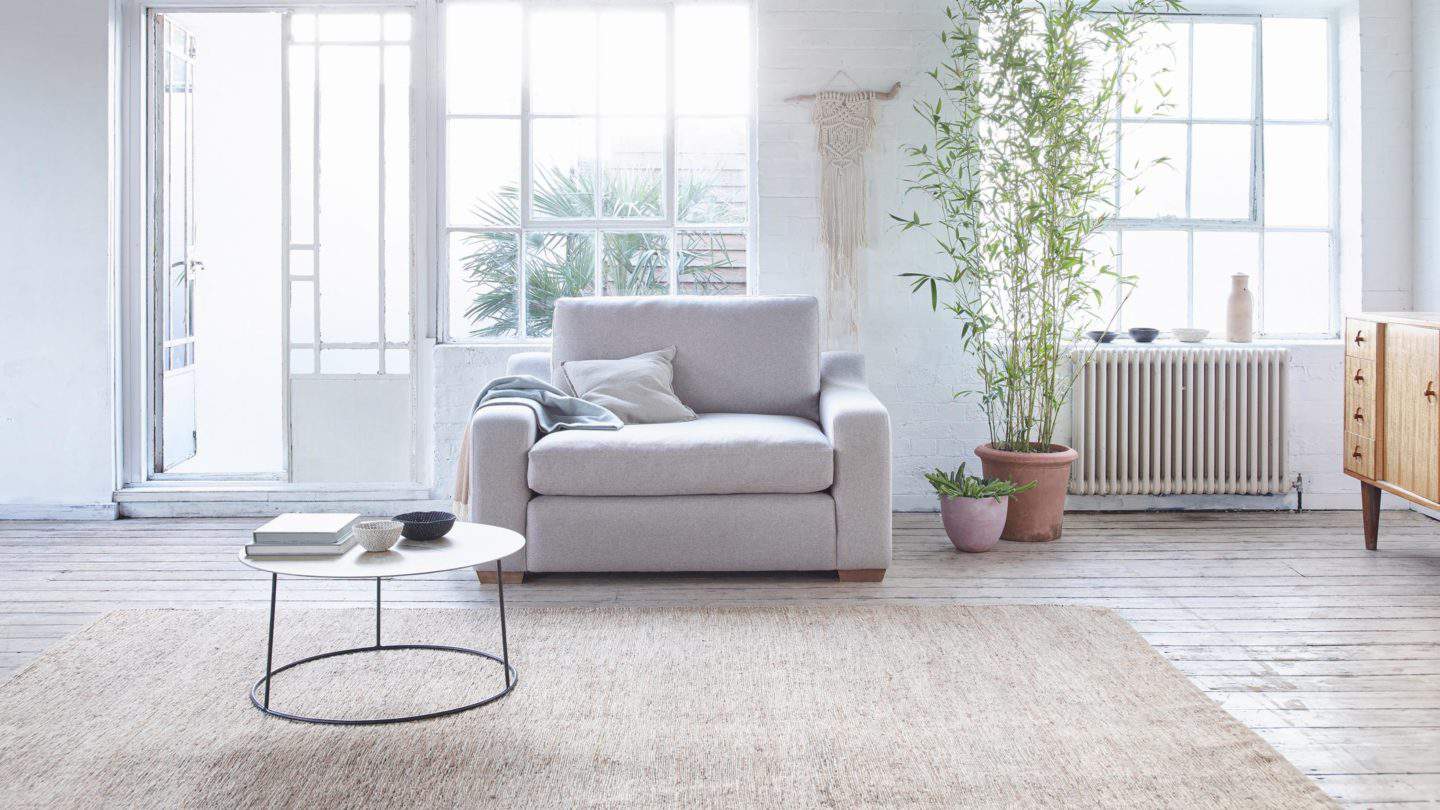 "Out of sight, out of mind."
Sometimes the simplest of changes can be the most effective. If your home is full of clutter, toys are strewn all over the floor, or you're sick of looking at piles of books and DVDs, investing in storage will instantly help alleviate stress. Hiding clutter out of sight will help you to forget about chores and stop the space from feeling littered with possessions. A smart sideboard like this chevron version from Atkin & Thyme is a beautiful storage solution that will hide everything out of sight.
Ambience
Set the mood for relaxation with a ton of candles and beautifully scented room diffuser. Soft, subtle lighting helps to make your space feel more tranquil, while smells can transport you to holidays spent on white sandy beaches. The White Company have a vast selection of scented candles, home sprays and diffusers; opt for lavender and sandalwood as relaxing scents.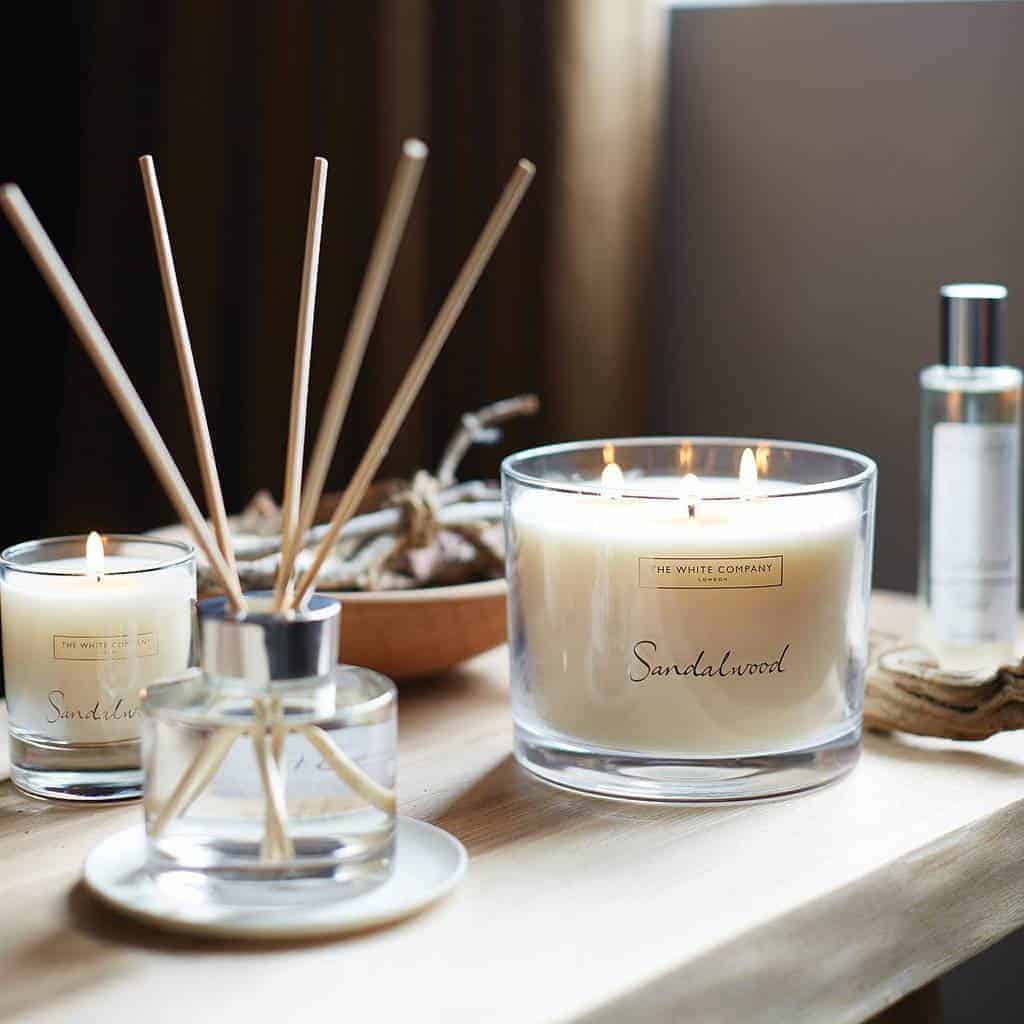 Curtains
Heavyweight blackout curtains may not be an obvious way of creating a relaxing home environment, but you'll be surprised at the difference they can make. The thick fabric will help keep heat in the room, block out loud street noises and any unwanted glaring light in the evenings, or afternoons when you may want a nap. Darker colours will help create a more closed-in, cosy feel; exactly what you need for relaxing in your living room. For blackout curtains options, check out Hillarys, which come in a range of colours and lengths.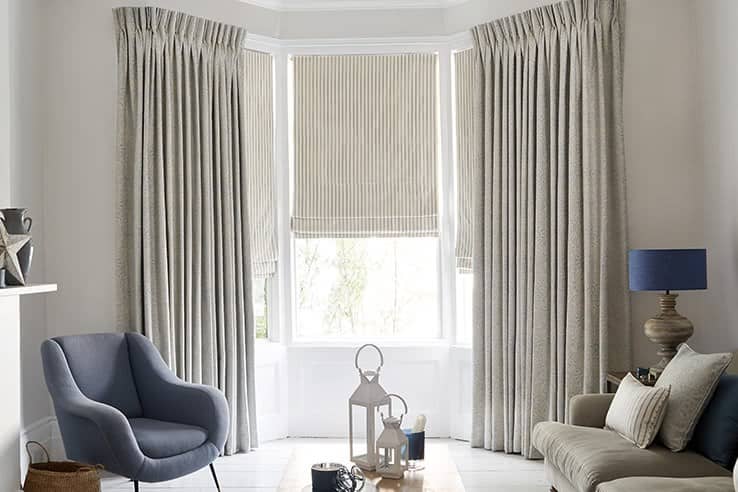 Bring the outside in
According to the website Psychology Today, introducing plants into your living space can have a plethora of health benefits that include, lowering blood pressure, increasing attentiveness and most importantly, lowering levels of stress and anxiety. If your living room is looking a little scarce of greenery, see the selection of indoor houseplants available at Crocus.