Enjoying an Adults Only Staycation

Getting a weekend to yourselves is a special occasion and deserves to be treated as such. Staycations may not always seem as glamorous as travelling abroad, but that doesn't mean that you have to compromise on the excitement of an overseas mini-break. Book yourself into a quirky hotel and enjoy all that our capital has to offer. Whether you're a budding art critic, a wine connoisseur or you just want to relax and have fun, there's something in London for everyone.
We sometimes take our Capital City for granted, but there's something very special about London by night.
Where to Stay?
One of the most important parts of any holiday is getting the hotel right. Whether you're a low-budget, no-frills traveller or you like the finer things in life, a good Airbnb should sort you out. The benefit of booking a room through Airbnb is a personal service and, generally speaking, a cheaper deal than a hotel. You could book yourself a spectacular riverside loft with all of the mod-cons for a fraction of the price of a penthouse at the Hilton. Or, you could book yourself a cosy double in an arty terrace, right in the thick of things for as little as £20 per night. Decide what you're both after in a room and spend an evening looking through your options; you'll be surprised how much fun you can have.
Pick Some Adults Only Activities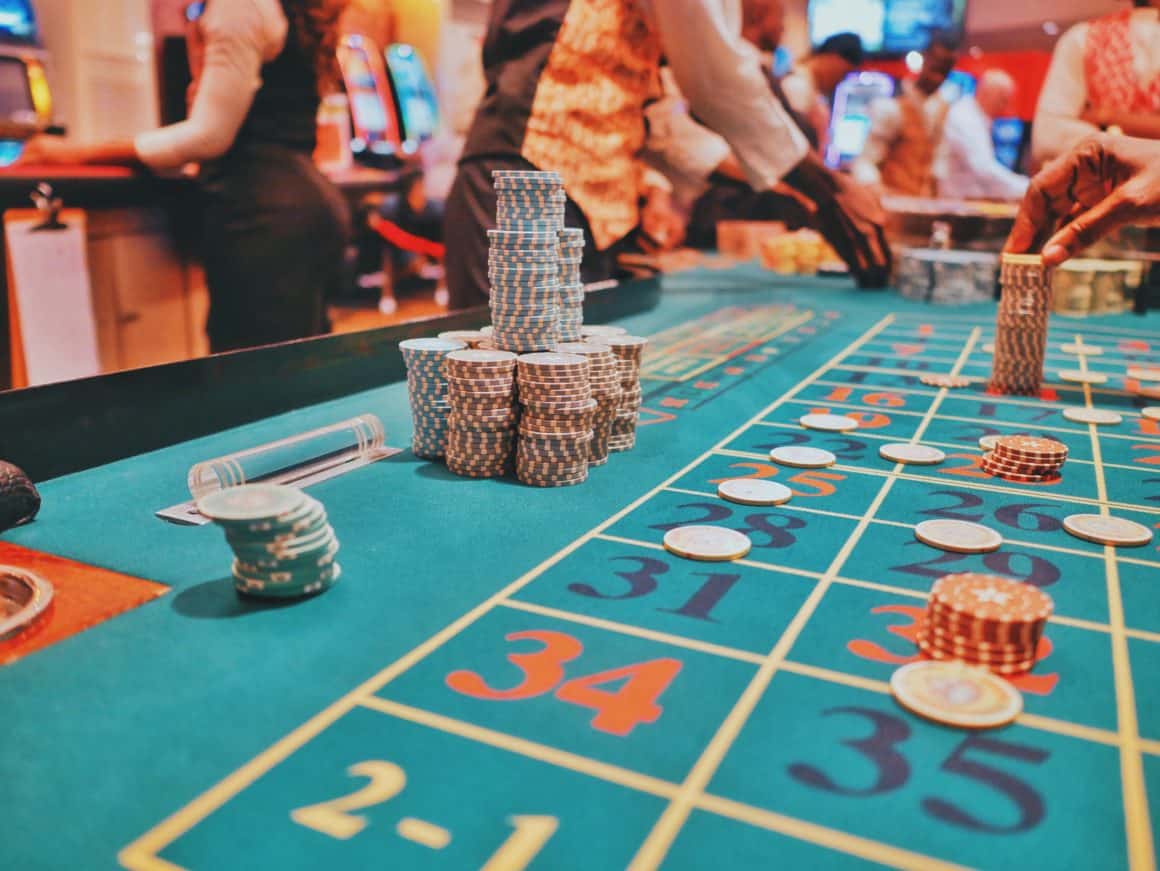 The Hippodrome Casino feels like the most exclusive experience, but never feels unwelcoming.
When it's just the two of you to please there are no age restrictions that you've got to take into account, so why not go a little wild? If you both enjoy a spin on the roulette wheel then perhaps an evening at the casino could be a good bet. Unlike the reviews you can find for online casinos, the recommendations for London casinos are a little less standardised. Online sites are ranked on facets such as new sign-up bonuses, a variety of games, and safety. It's a little harder to find a non-biased review of a brick and mortar establishment, but you can't go wrong with The Hippodrome. This historic building feels distinctly boujee, but the friendly staff will make you feel right at home.
Treat Yourself to a Drink
For those who like to get hands-on, a cocktail making class can be great fun. There are loads of chains that offer classes at good value rates; Be At One and All Bar One both do special offers from time to time. If you'd rather relax and have the hard work done for you then you'll be spoilt for choice with pubs and bars to go to. If you fancy feeling a little naughty then The Blind Pig is a speakeasy-style cocktail bar at the Social Eating House. Pop in for a Michelin starred dinner if you want, or head straight for the back room and get cosy over a drink or two. You'll be wondering why you've ever bothered leaving the UK for a holiday by the end of the night!