Rock Luggage Hard Shell Luggage Review
#Ad – I received the Rock Luggage Sunwave Large Suitcase for the purpose of this review.
Holidays have been a bit of a rare occurrence for most people over the past year, but we don't get put off that easily. We still managed to get away on three staycations last Summer, and I most definitely plan to again this year – I am determined to stay focussed on the positives.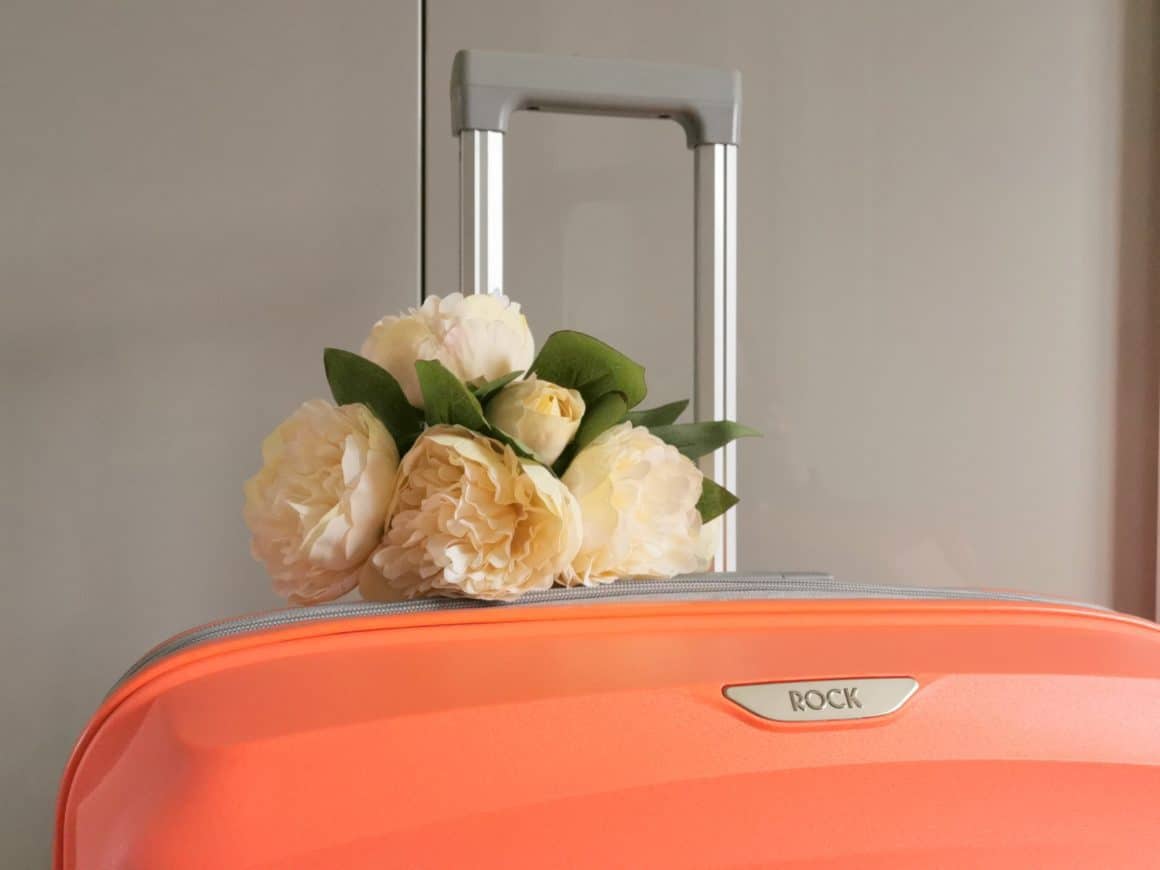 On the last of my family holidays last year, I broke my suitcase. It was a case I have had since my early twenties, so it has served me well, but I think I pushed my luck with the last trip. As if the universe was listening, Rock Luggage contacted me to ask if I would like to review one of the hard shell suitcases – perfect timing!
Head over Heart
The Sunwave although one of the best luggage brands wasn't my first choice. The new suitcase I fell in love with was from their Vintage Luggage range, which has a classic, vintage look with spinner wheels from the era I love and also comes in a range of colours. My head won over, though, as I needed new luggage which could hold clothes for the whole family, and as a family of six, that means a lot of clothes and therefore a high quality product is required.
The Sunwave is a larger hard luggage case overall and more suited to a long trip and especially our travel plans, but that doesn't mean I won't be treating myself to a smaller vintage case for a short break, business days or one of my solo trips!! The smaller case could also be used as a perfect carry-on bag or cabin luggage.
Sunwave Large Suitcase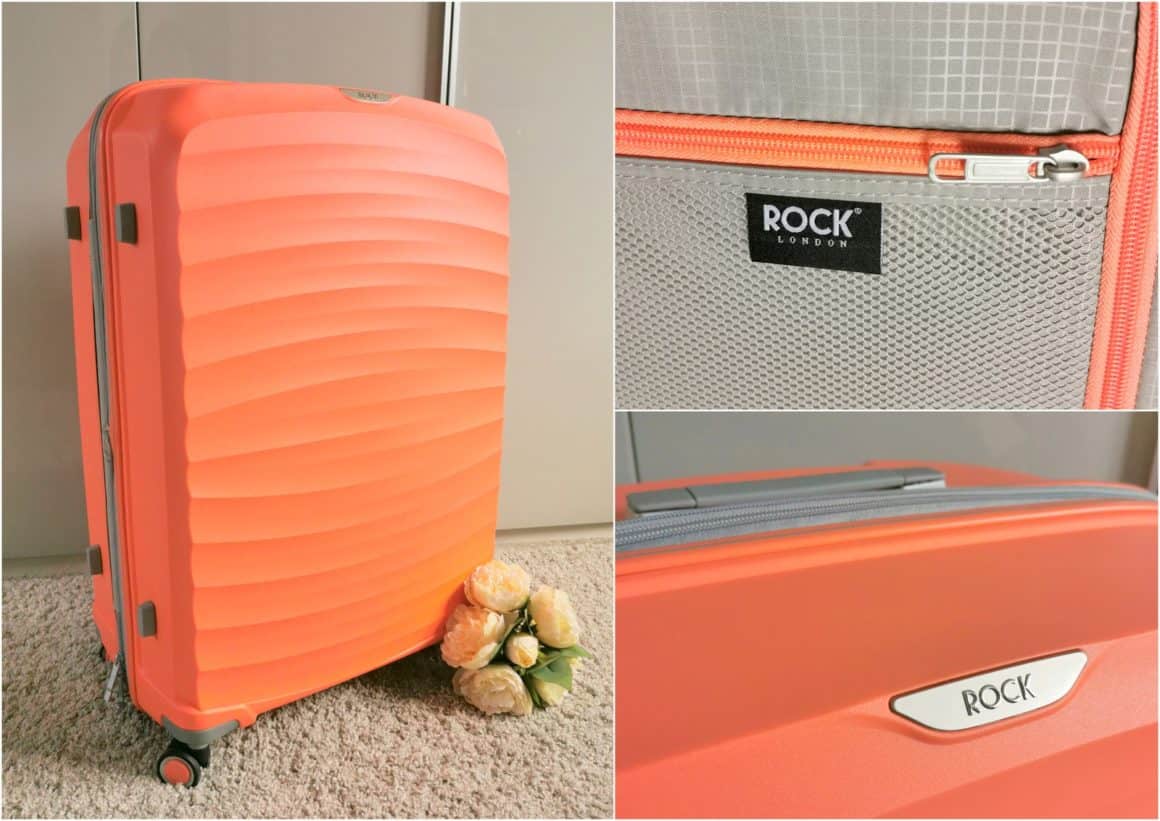 The Sunwave is a reputable brand name, tough and durable suitcase – great price point made from impact-resistant ultra-strong polypropylene outer shell. As with all Rock products, it comes with a 15-year guarantee / warranty that protects against manufacturer's defects resulting from faulty materials or craft. Definitely a market favourite.
Expandable Case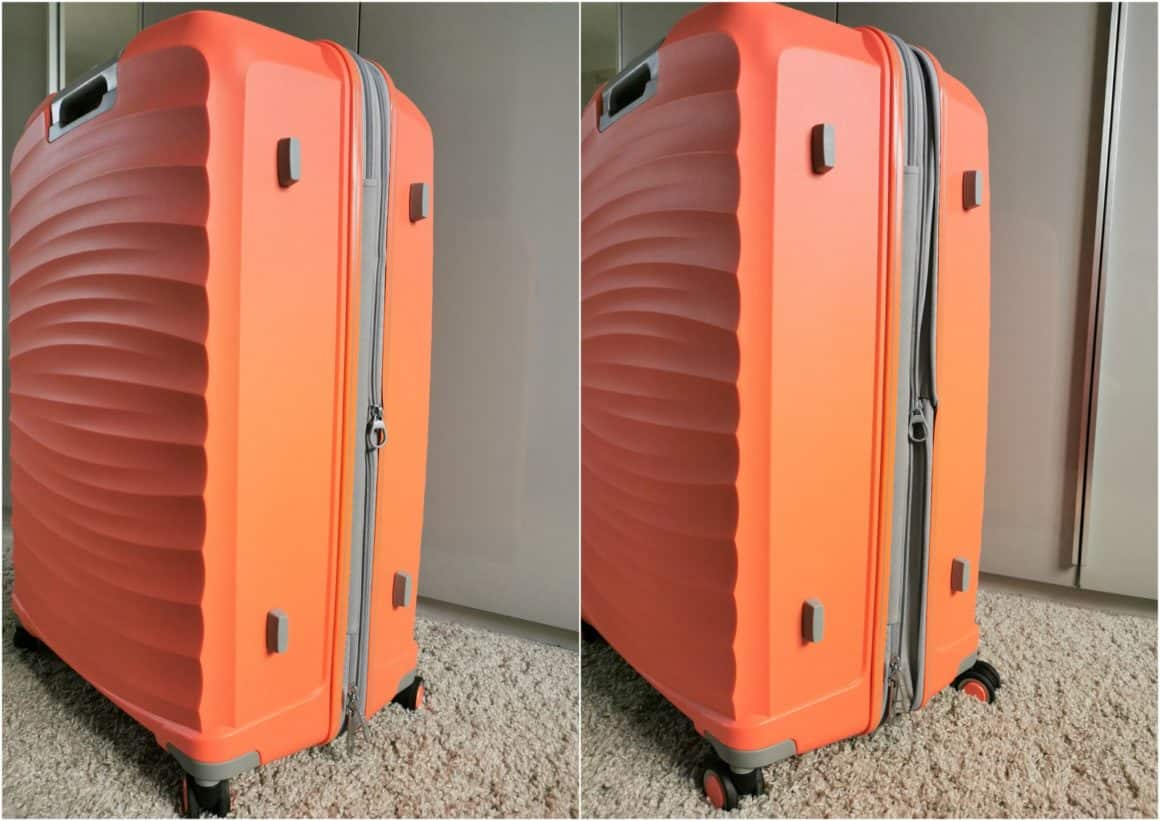 If you're anything like me, you always come home from holiday with more than you went away with. Must be all those shops you encounter on your travels? Therefore, the Sunwave case is perfect because it has an expandable section plus internal pockets for smaller items which give extra storage when needed.
Tough and Practical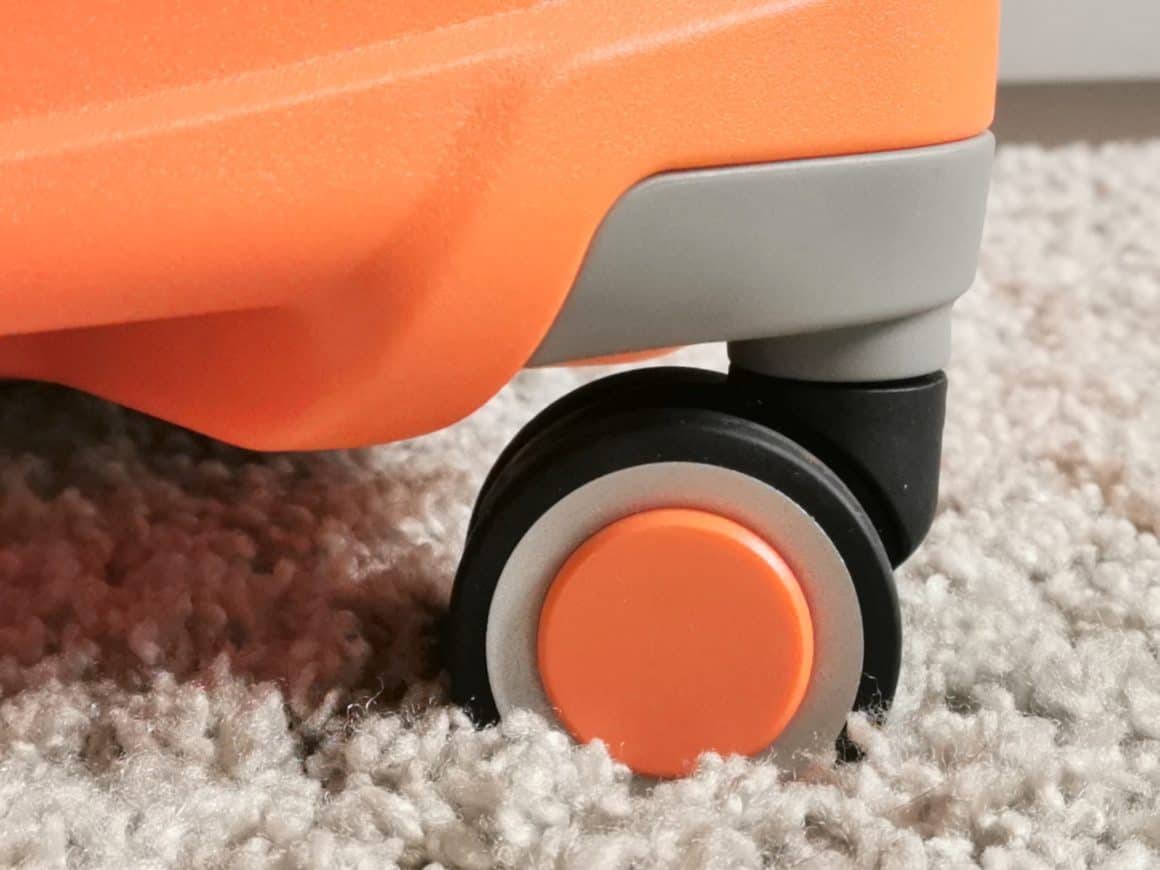 Oh, I love how suitcases have evolved since my last purchase with the addition of 6 wheels! The Sunwave as with many spinner suitcases has 8 smooth-rolling easy glide wheels moving through 360 degrees which means it glides easily in its upright position carrying all travel accessories on airport floors. No tipping and flipping onto your ankles or your back having to take the case's weight when it is tipped forward – oh yes, I like this very much!
The telescopic handle lifts with easy access from the top of the case at the push of a button which helps you to manoeuvre the case with ease and grace as you travel. There are also towing handles on the underside, the best option to make it easier to lift your suitcase when necessary rather than a shoulder strap.
Safe and Secure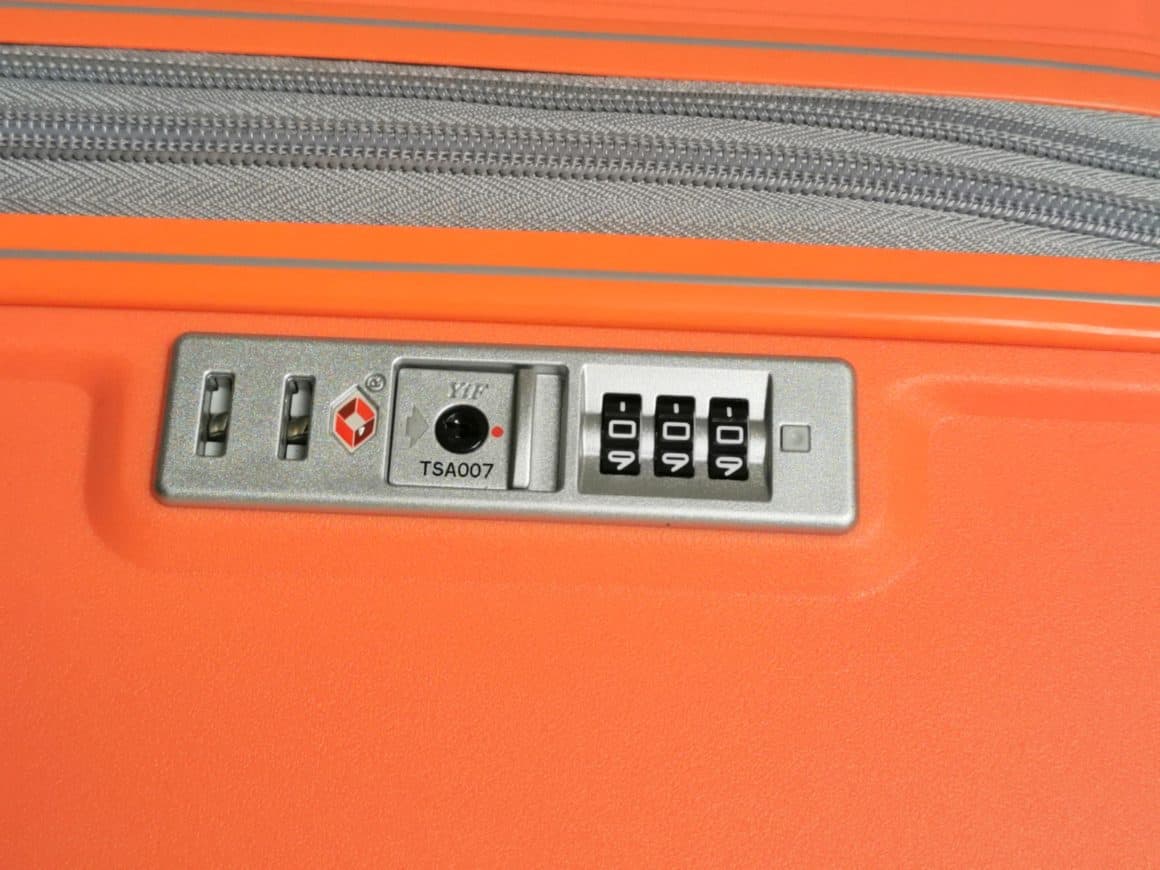 We haven't been abroad for a few years now, but I still remember our first time flying nerves as I handed over my suitcase at the check-in desk, wondering if everything would still be safe and secure with a little padlock for protection by the time we were reunited at the other end.
The Sunwave case has been fitted with an integrated TSA combination lock – Travel Sentry-approved, a perfect size for a case. I didn't know what this meant, so I had to look it up . . . it means that should Travel Sentry need to open your suitcase on your next holiday or business trip, they have a legal right to do so without causing any damage to your case incurring extra cost.
Sunwave Dimensions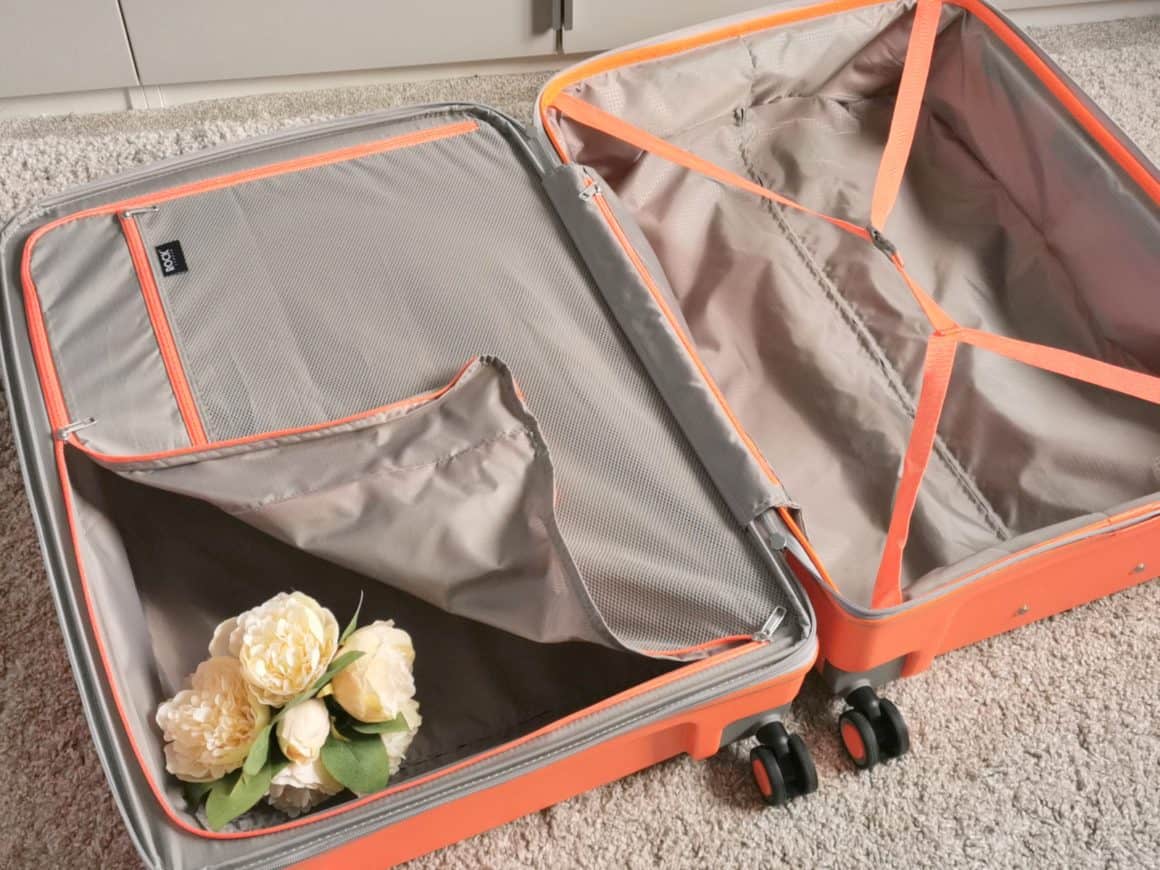 120 litres of packing space, or 136 litres when expanded
External dimensions: 79 x 53 x 34/38.5cm
Internal dimensions: 70 x 52 x 33cm
Weight: 5.1 kg (until I fill it with all of gear!!)
About Rock Luggage
Rock Luggage are an independent family-run business, one of the industry experts best suitcases that have been making luggage for more than 40 years at an affordable price. They understand that luggage is more than just carrying your gear on future adventures so will also provide excellent customer service. It protects your belongings so you can travel safely and enjoy the important parts of the holiday.