Easter Goods and Fine Foods Online at Pantry House
Disclaimer: We were gifted the items in this article by Pantry House. All words, opinions and images are our own and may not be copied without our permission.
Spring happens to be one of my favourite seasons. I love all the beautiful colours of the new flowers that bloom and the blossom on the trees. I also love Easter because, well, CHOCOLATE!! Easter chocolate is the best chocolate, official!!
Easter Preparations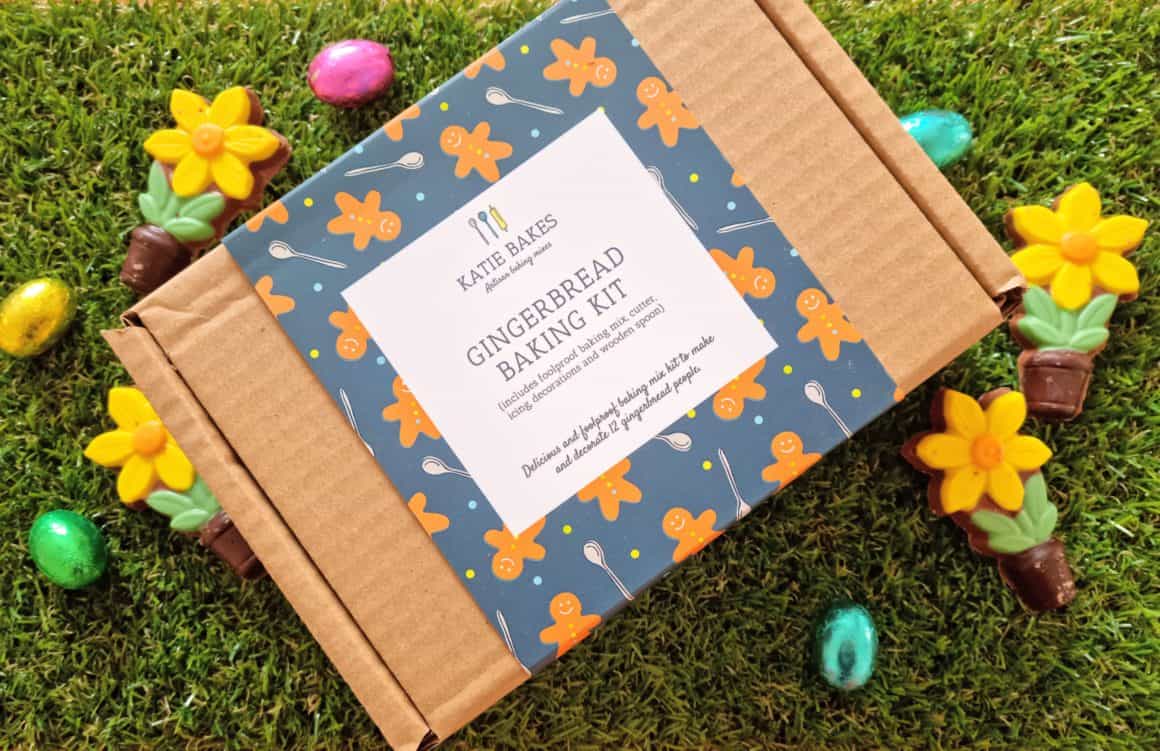 When I was approached by Pantry House to choose a few items to review it was a tougher decision than I imagined because they had so many mouthwatering products and gifts. In the end I decided I wanted to choose something that I could do with the children. I have baked with all of them since they were very small and it's something they still get excited about today.
Katie Bakes – Gingerbread Man Easter Baking Kit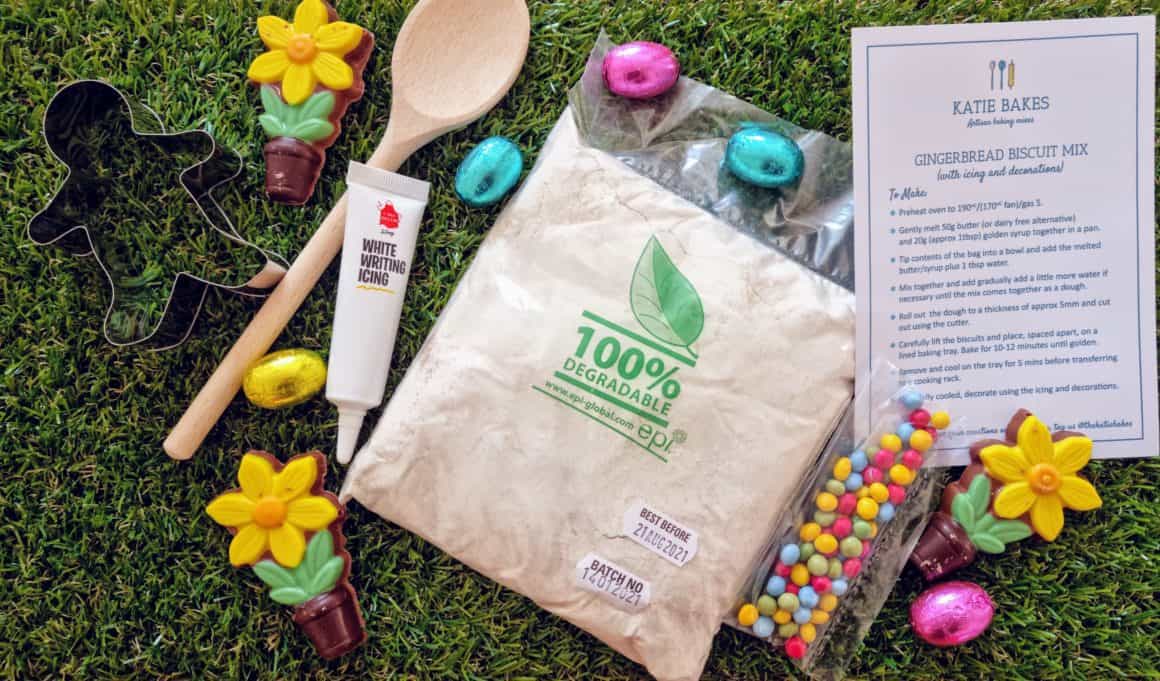 The Katie Bakes Gingerbread Man kit contains a foolproof baking mix, gingerbread man cutter, white writing icing, decorations and a wooden spoon.
All that we needed to add to the mix was melted butter and golden syrup.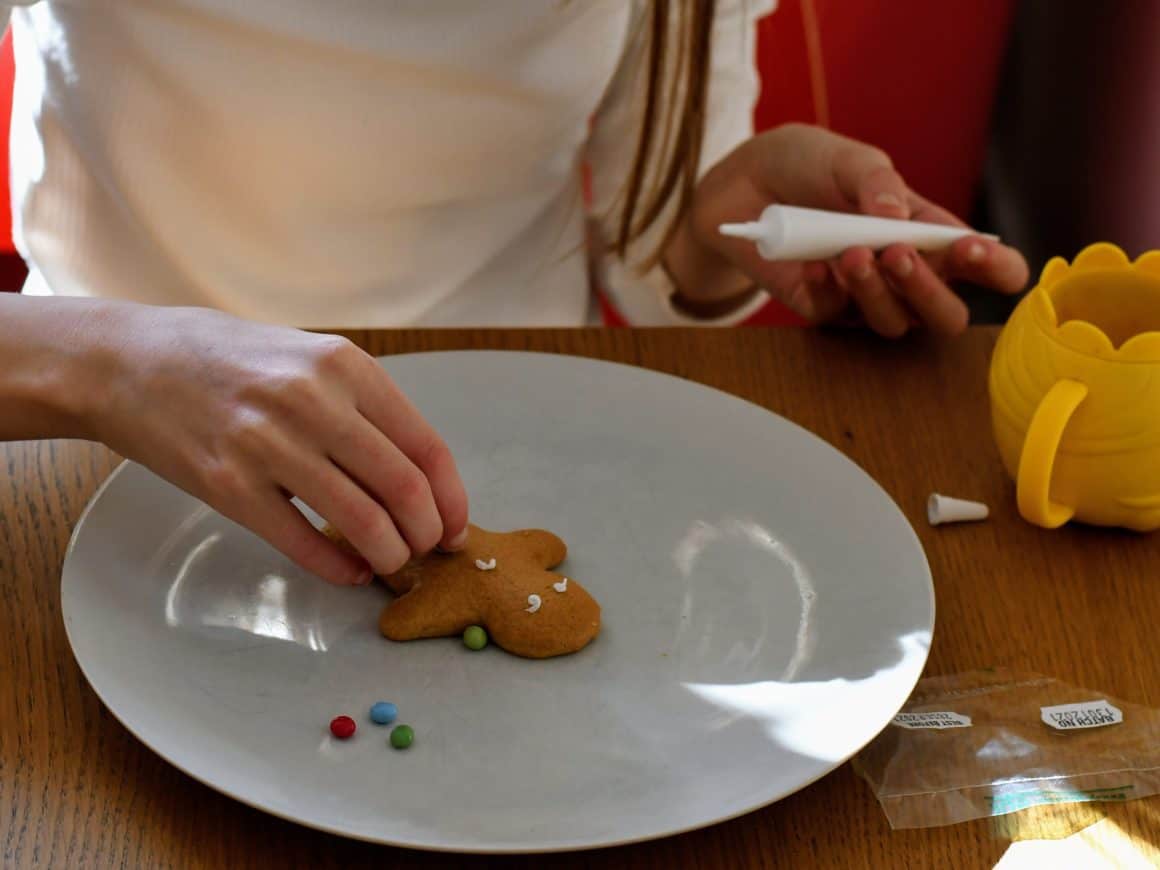 The instructions say the kit will make 12 gingerbread men, but as you can see, we managed to make a few more (some were eaten before I had a chance to turn my camera on!).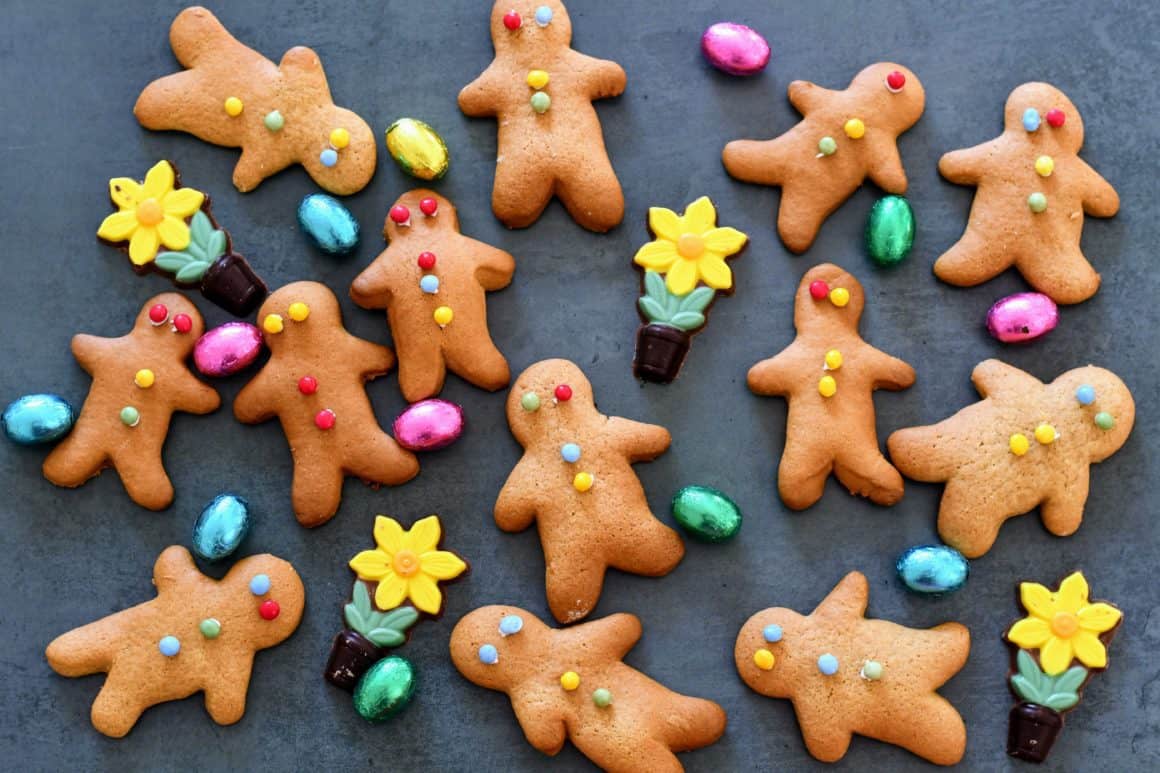 Easter Chocolates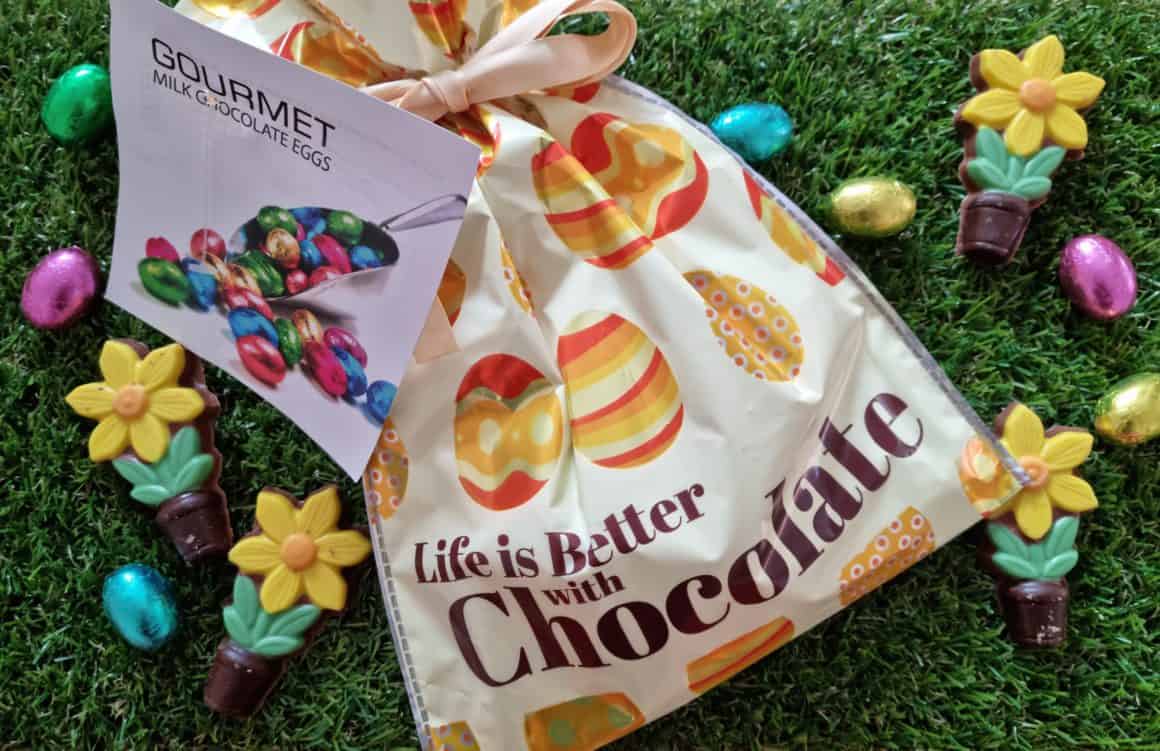 We always do an Easter Hunt on Easter Sunday morning, so I like to collect novelty chocolates for them to search for. I spotted the Spring Daffodil Belgian chocolates and thought they would be a pretty addition to the hunt. They also had Easter chicks and eggs. You would not believe how hard it has been to not dive right in and eat these but so far I have resisted! They smell so good.
I also selected the Infinity Brand Easter Egg Design Drawstring Bag of Milk Chocolate Eggs. These will be perfect for our Easter Egg hunt and should definitely keep them searching for a long time as it contains lots of lovely bright coloured foil-covered eggs.
Mrs Darlingtons Extra Jam Raspberry Jam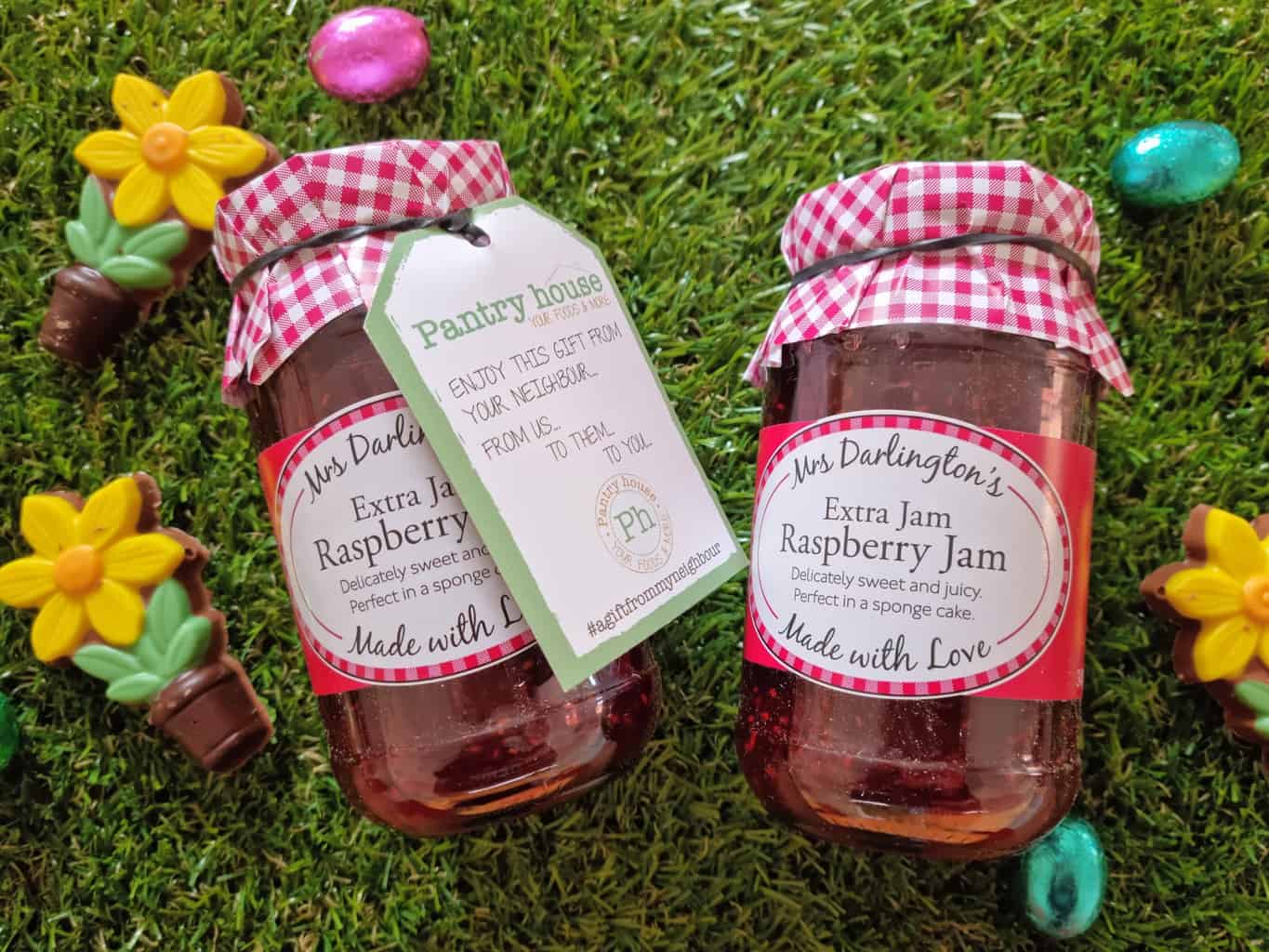 As an extra treat we received two jars of Mrs Darlingtons Extra Jam Raspberry Jam along with a recipe card for Raspberry slices. We chose to gift our jam to friends and they confirmed it was as delicious as it looked.
Pantry House has a large range of Fine Foods available to order online to top up your food cupboard with pulses, pasta and rice, jams and chutneys, cereals, cakes and biscuits, snacks and drinks, as well as special gift products. You will be completely spoilt for choice, but you'll be so happy you found them.