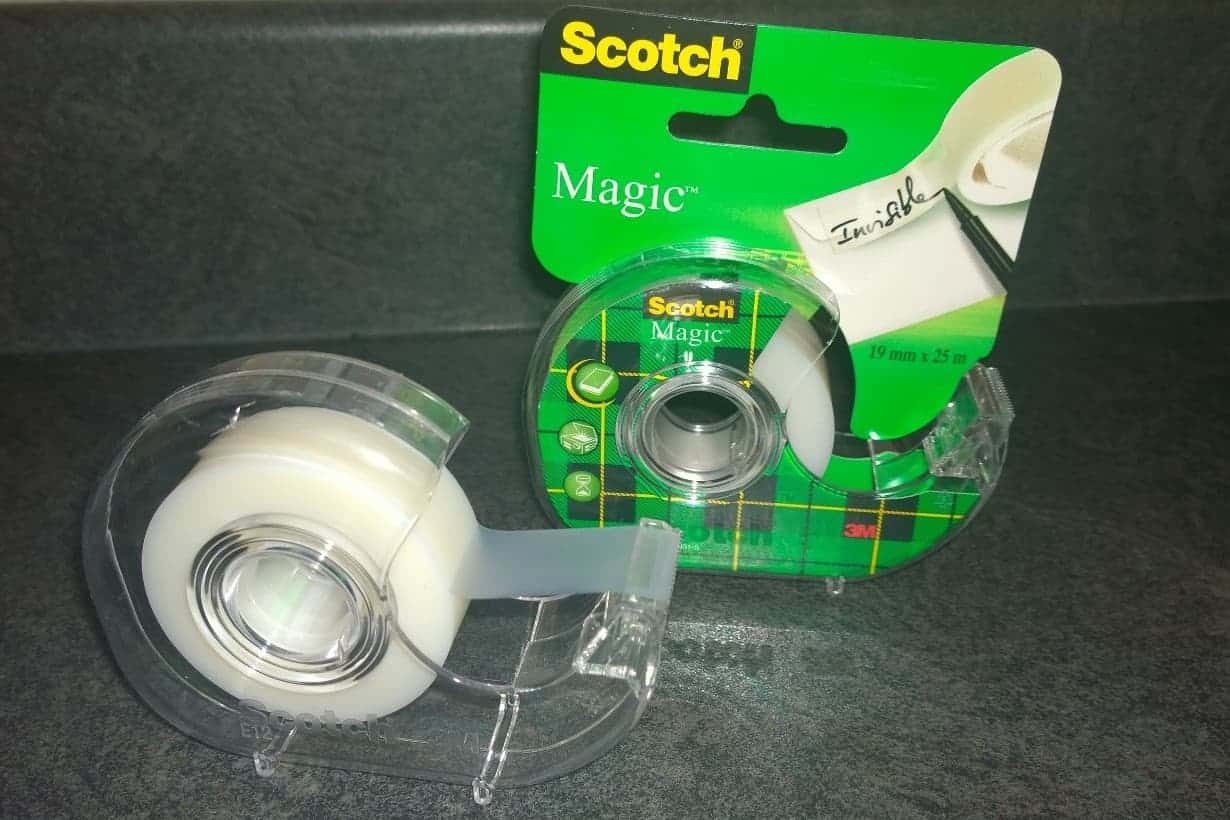 Decorating Easter Eggs using Scotch Magic Tape
In the past I have often wanted to dye eggs for Easter but when it came down to it I used every excuse in the book not to do it because I was worried about using dye around the children. Then I received an email last week asking if I fancied having a go at crafting with Scotch Magic Tape and I have to admit, it's something I have never considered before.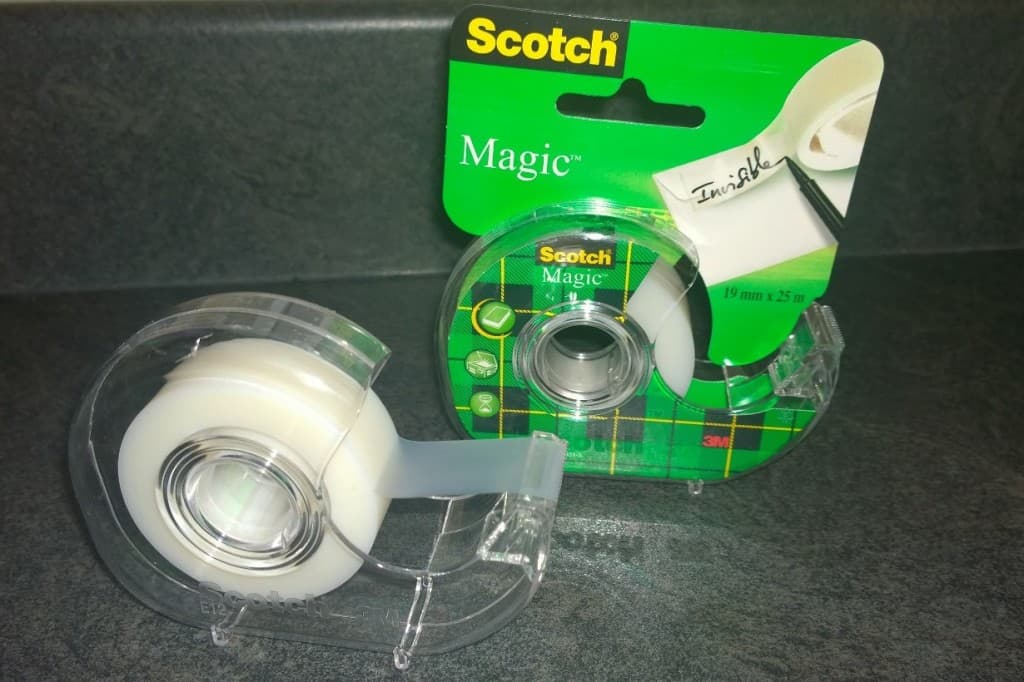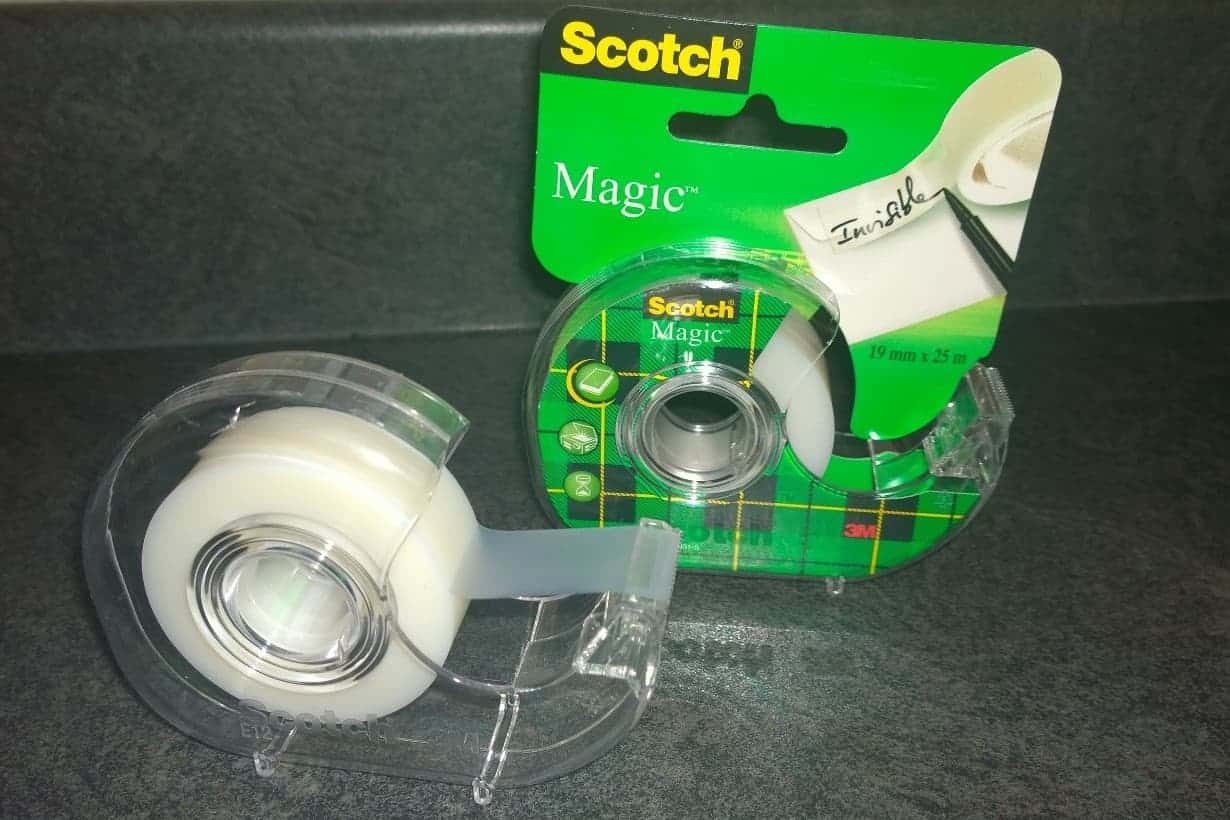 Now that we have done it, I have to admit it's a little addictive and I am planning on dying more eggs with the children tomorrow! So here's how to get crafty with your Scotch Magic Tape Decorative Eggs . . .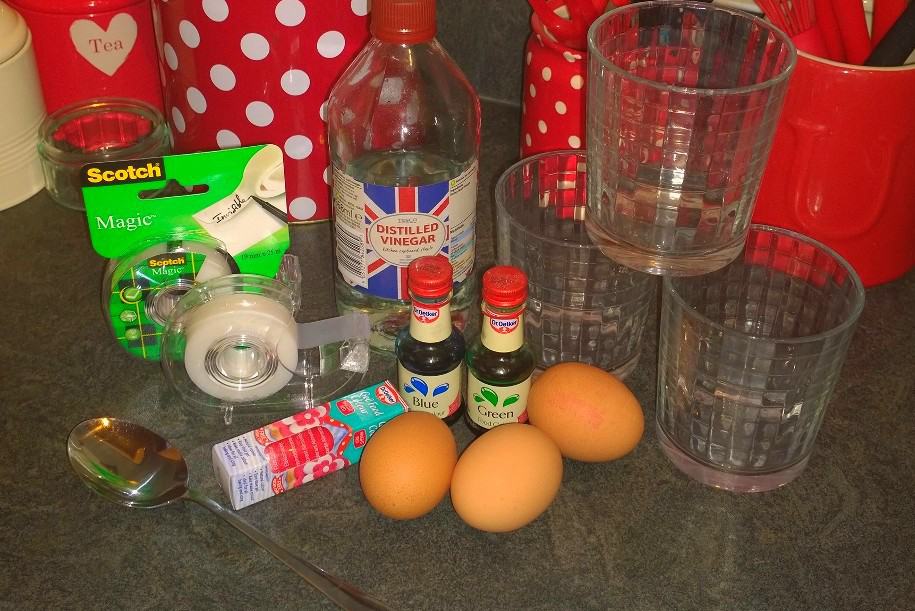 You will need:
Hard boiled eggs (unless you fancy blowing them, I have NO idea how to do this)
Scotch Magic Tape
Food colouring
White vinegar
Cold Water
Glass for each colour
Large spoon
Kitchen Roll
Scissors
Preparation:
Cut or tear your Scotch Magic Tape into different shapes and apply them to the shell of your hard boiled eggs, taking care to smooth out as much of the air bubbles as possible to stop the dye from bleeding. The great thing about Scotch Magic Tape is that it is instantly repositionable so if you don't like the look of your design you can simply peel it off and start again.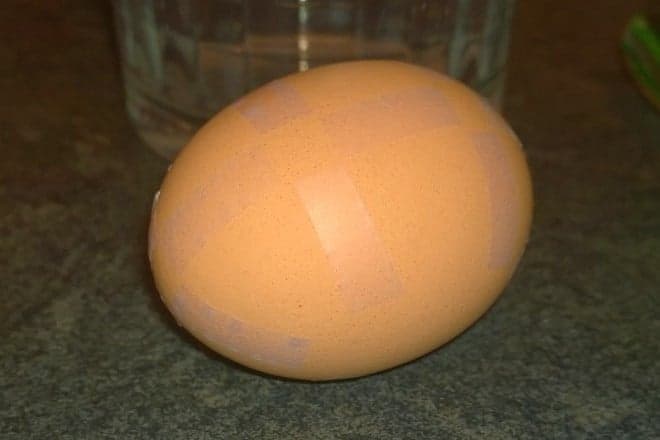 Into the glass add two large spoons of white vinegar and enough cold water to cover the egg. Stir in food colouring until you have a deep colour in which to place your egg.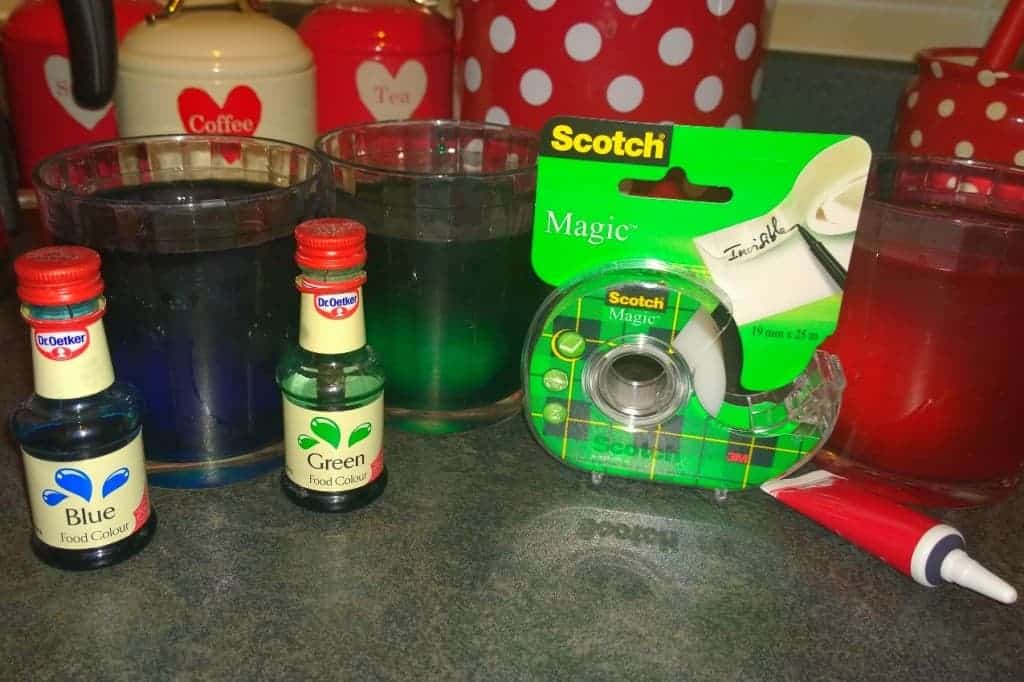 Leave the egg in the solution for at least one hour to get the deepest possible colour. The longer you leave the egg, the better the resulting colour will be.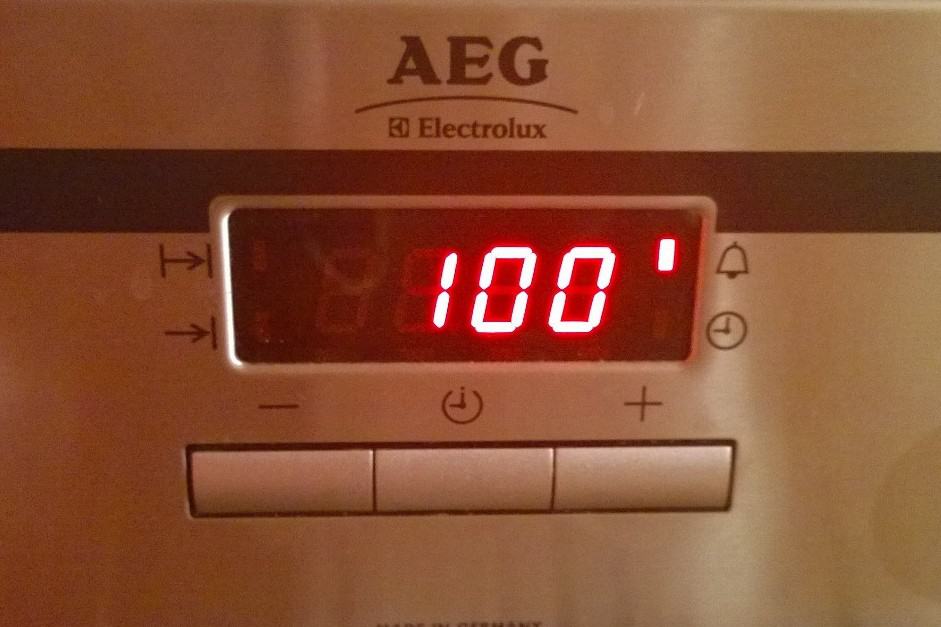 Remove the egg from the solution using the spoon and pat dry using the kitchen towel before removing the Scotch Tape shapes.
Display Eggs in a glass vase for an effective Easter Table Decoration.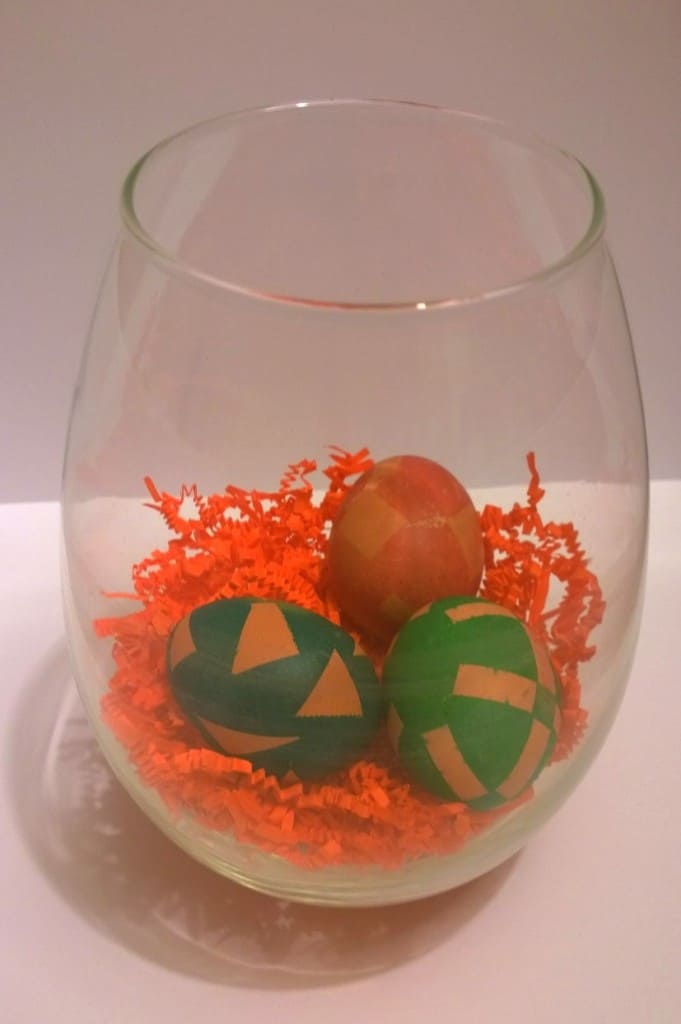 This is a really a fun and easy craft to do with your children or on your own. As I said at the start of this post, I hadn't ever considered using Scotch Magic Tape for crafting but it's definitely going to be a staple in my crafting box from now on.
How to blow an egg
• Starting at the narrow end of the egg, gently pierce a hole through the shell and membrane with a straight pin
• Turn the egg over and pierce a hole through the wider end of the egg. Move the pin around to be sure you break the membrane
• Pressing your lips to the top of the egg, blow the insides of the raw egg out of the bottom/ wider end of the egg into a bowl.
The benefits of Scotch Magic Tape for crafting:
as I mentioned above it's instantly repositionable
you can write on the tape, perfect for labelling or scrapbooking (see post later in the week)
doesn't go yellow over time (three cheers for that!)
easily photocopied without creating a ghost on the image
matte finish
easy for children (and my husband) to use as it doesn't get stuck to itself
If you would like more ideas on crafting with children then why not check out Scotch's 'Crafting with Kids Video content' over on the Scotch 3M Video Channel.
They are also running on pack promotional competition called 'Scotch Magic Day' so keep your eyes pealed for special packs and to keep up to date with hints, tips and ideas on how to use Scotch in your life why not follow their Facebook page, there are great ideas including anything from Scotch Magic Tape flowers to cool nail varnish techniques and how to personalise your charging cable so everyone knows which one belongs to whom!!
DISCLAIMER: Sponsored Post