Date night, cocktails and Pizza Express
When you have four children 'date night' isn't a word which you hear mentioned regularly. Hubby and I used to be good at getting out regularly to enjoy some time alone together but we had got out of practice in recent months so when we were asked if we would like to try the new Menu at Pizza Express, I decided that it would be just for the two of us. Pizza Express just happens to be the Beans' favourite restaurant so they were less than pleased to hear that we were going without them, perhaps it will make them appreciate their treats a little more next time we visit.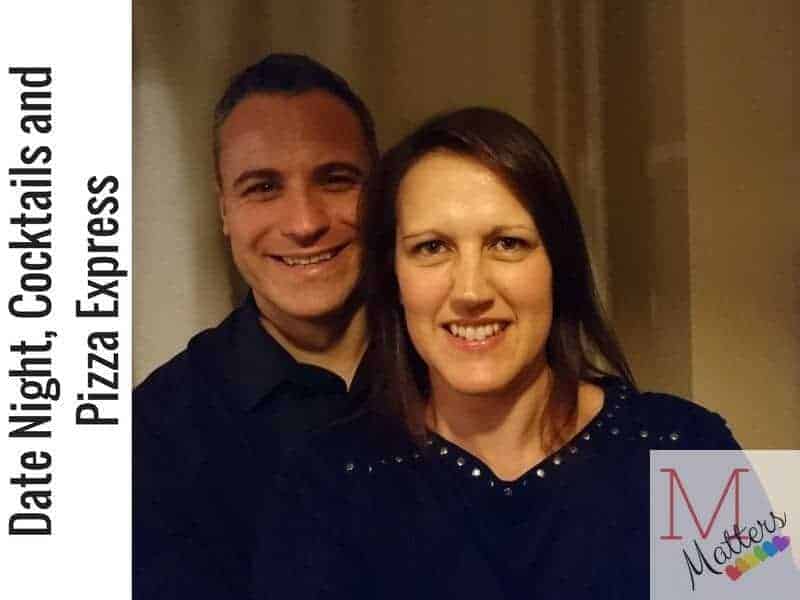 On Sunday evening my Mum came over early so that we could take the time to make ourselves look a little more presentable and then with a quick kiss for each of the Beans and strict instructions for an early night before school we set off in the direction of Stamford, our favourite Pizza Express.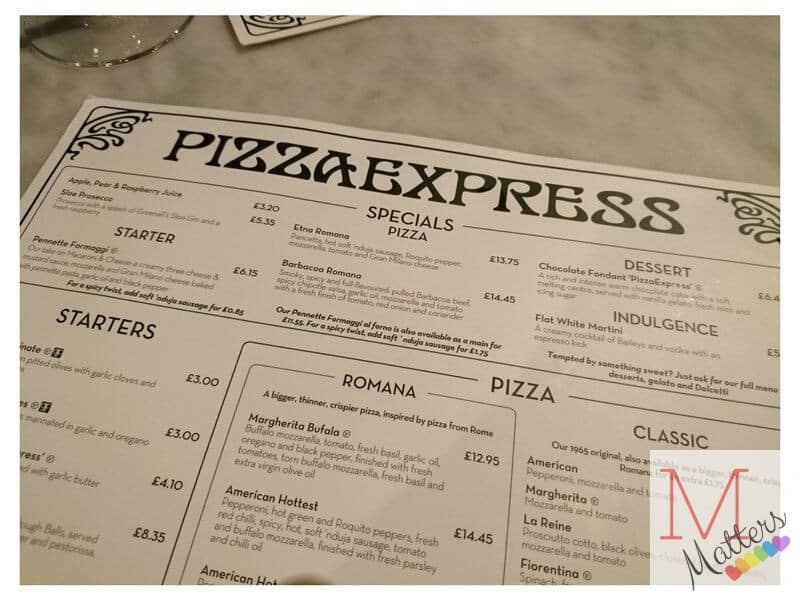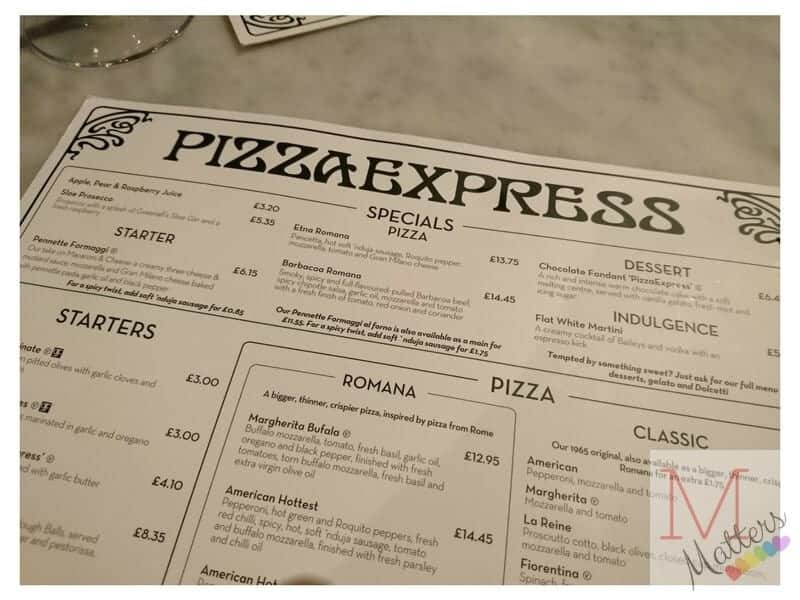 It was a busy evening when we arrived but the staff as ever were very welcoming and showed us to our table. Choosing was a little easier this time as we had been asked to sample the Specials Menu and thankfully they were all mouthwatering dishes that I was happy to try (I wonder where Little Bean gets her fussy eating from?).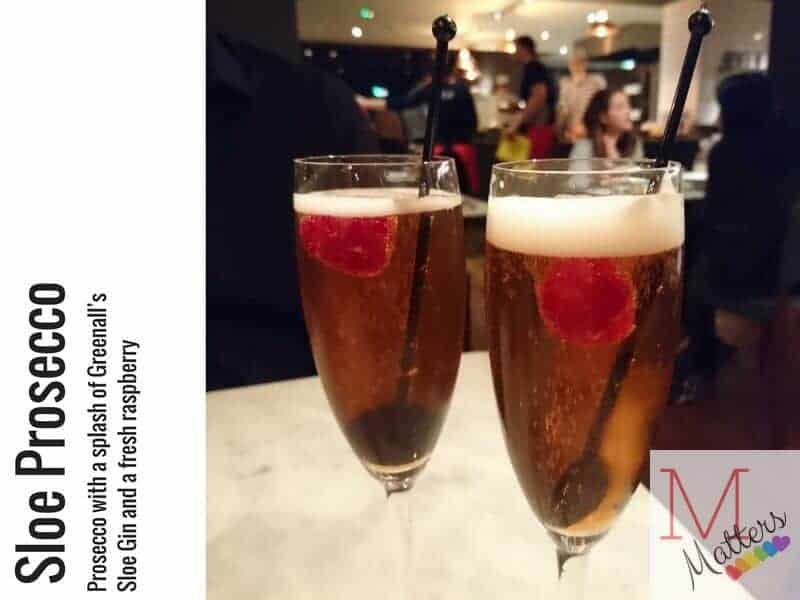 I can't begin to tell you how good the Sloe Prosecco was, it contained all of my favourites and was sweet enough without being too much. I *may* have stolen Hubby's raspberry too, I reminded him that 'sharing is caring'.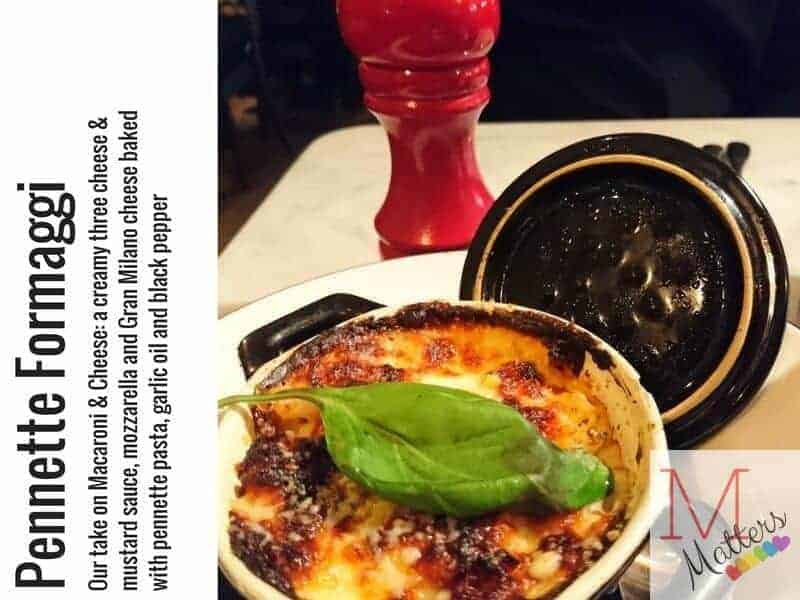 You wouldn't really call me adventurous when it comes to food, I know what I like and so I generally stick to it. A starter for me is generally going to be garlic bread with cheese or melon with prosciutto. The idea of eating pasta as a starter seems crazy to me as I always think if of it as being a 'main' dish but the Pennette Formaggi was soooo good. The sauce was rich and creamy with a thick and crispy layer of cheese on the top. It was just enough of a taste sensation to whet your appetite without ruining it, I have been dreaming about it ever since. I may have to make some myself this week. Hubby added some 'nduja sausage to his which gave it a spicy kick.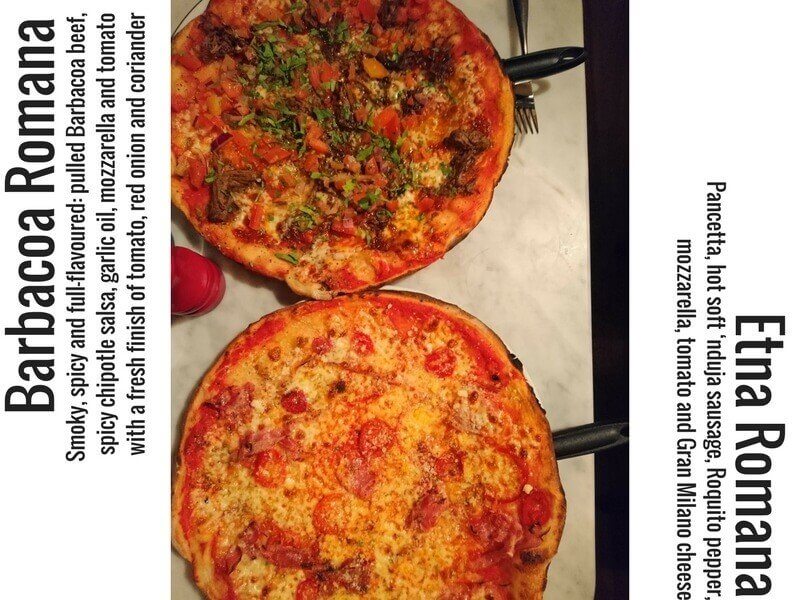 Note above how I said that I'm not exactly adventurous when it comes to food. Well, I had to step out of my comfort zone slightly for our main dish. I ordered the Etna Romana and asked for the 'nduja sausage to be cut from the recipe as I don't like spice. I guess I should have read the name a little better and it was so spicy when it arrived that I couldn't take another bite. Luckily Hubby loves most food so he happily swapped his Barbacoa Romana for mine and I breathed a sigh of relief. It was delicious with the chunky tomato and red onion pieces. Hubby enjoyed my Etna Romana and said that it most certainly raised his temperature too.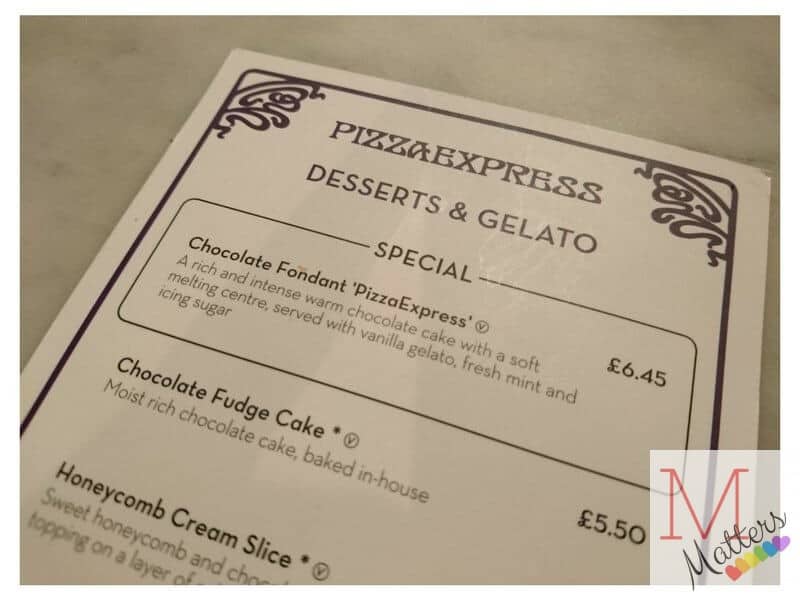 I didn't need to think twice on whether I had enough space for dessert, I had already seen what it would be and couldn't wait to put it to the test. Whenever I have visited Pizza Express before I nearly always go for lemon desserts because I love the fresh citrus flavour but I think I may have found my new favourite. The Chocolate Fondant 'Pizza Express' is unbelievably good, the melting centre was so rich and comforting, mixed with the sweetness of the chocolate cake and the cool of the ice cream, I was in dessert heaven. Now if someone could just make me some for at home I promise I will go for a long run every single morning!!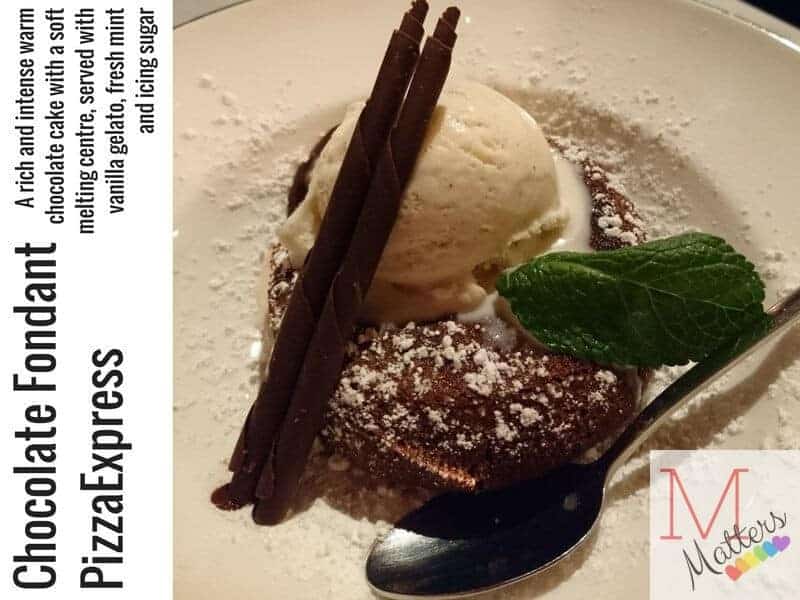 I finished off my meal with a Flat White Martini, Hubby was driving so he declined a second cocktail. We have both been very good since Christmas and followed 'dry January' through into the start of February. I haven't even opened my bottle of Baileys yet but this little treat has certainly reminded me what I love about a Baileys, smooth and creamy and blended with the martini and espresso was a gratifying kick to the tastebuds.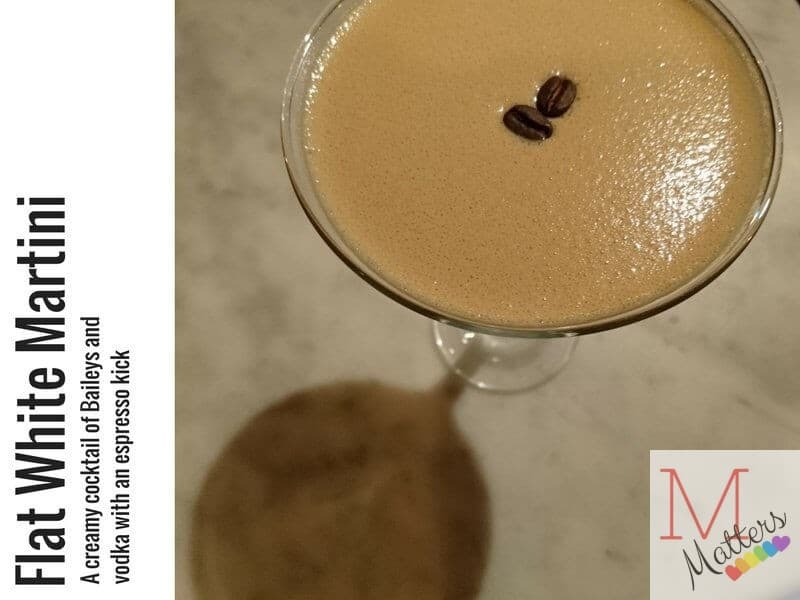 We finished off our date night with a walk around Stamford to allow our food to settle before returning home but it was so good to spend real time alone again, to talk, laugh and reconnect over delicious food. When did you last enjoy a 'date night'? Perhaps it's time you booked yours now, as you can see we would highly recommend the Specials Menu at Pizza Express for your Special Date.
For more great ideas about where to go for Cocktails I recommend you check out Gin and Cocktail Bars blog who can tell you the best places to visit in a town or City near you.
DISCLAIMER: Our meal was complimentary for the purpose of this post. All words, images and opinions are my own and may not be copied without our permission. I have not been instructed what to write.