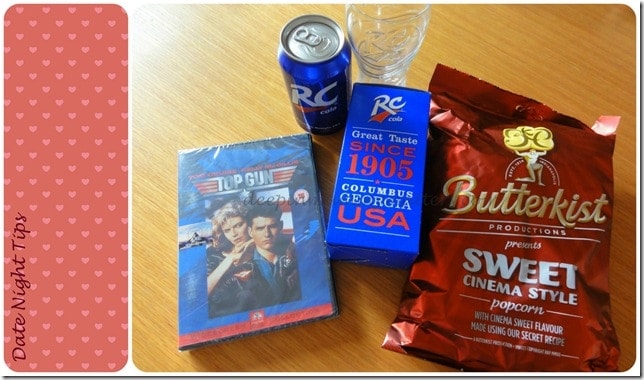 Tips for a successful Date Night!
When was the last time that you and your other half enjoyed a 'date night' together? I'm pleased to say that we still manage them every now and then, we don't have set days or times but we do make time to have a date night when we can. Obviously with four children it's not always easy but it's important. A recent study of over 2,000 people by Royal Crown Cola revealed that a third of British couples never set aside time for a date night together. The reason? Lack of money, finding babysitters and time were all cited as reasons for the lacking of dating despite more than half of the nation believing that regular date nights would bring them and their partner closer together.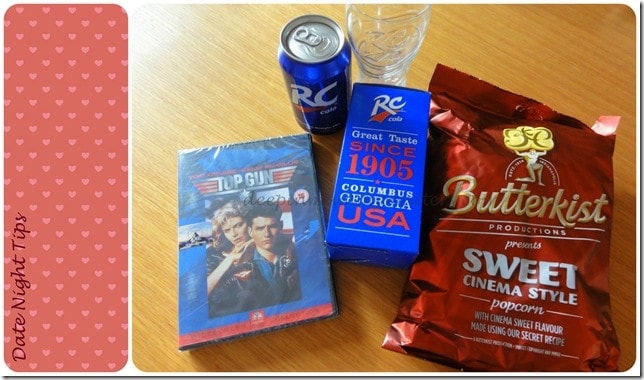 Sometimes you just need to bite the bullet and remember that in those heady, lust-filled days before the children came along you were a couple. You made dates and you went on them, sometimes those dates would have cost lots of money, others they wouldn't have cost a penny, the point is – you made the effort!
So what are the Do's and Don'ts of Date Night?
Do's

Don'ts

Do . . . mind your manners

Over a quarter of Brits are put off by bad manners during a date night so remember to say please and thank you when needed and don't be afraid to use a napkin!

Don't . . . put the PJ's on

One in ten people are turned off by seeing their partners in PJ's or onesies.

Do . . . stay awake

As silly as it sounds, partners who fall asleep are the nation's biggest turnoff on a date night. If you're feeling sleepy, grab yourself a cup of coffee or an RC Cola cocktail to help you feel refreshed.

Don't . . . focus on Facebook

Partners who spend all evening distracted by their phones or social networking sites such as Facebook are a turn off for a third of the nation.

Do . . . give it 100%

When spending time with someone who's familiar to you, especially when you're enjoying a night in at home, it can be hard to switch the mood and get into the spirit of things. However, 30% of Brits see a lack of interest in the evening a turnoff so be sure to avoid looking distant!

Don't . . . be high maintenance

It may be a special evening but don't get carried away with the diva demands! High maintenance behaviour is a definite date night no-no with one in ten people finding it a turnoff.
Handy Hints for a successful date night
Try the element of surprise to impress your date; organise the date in secret and then text them on the day to say that you will be picking them up at a set time and place (you may also want to check their diary so as not to disappoint if they already have plans); if you can't afford to go out then set up a romantic area in the house, pop a blindfold on your date and lead them to their surprise; book a night in with your partner and leave them clues as to what the date will involve.
Just because you're having a date at home, it doesn't have to look like home; it's getting a bit chilly now but if you're lucky enough to have a patio heater how about a picnic in the garden or snuggled up on the rug in the lounge? Maybe you could borrow a projector from work and project an image of a favourite place onto a wall or failing that just improvise with pictures printed from your computer – it's the thought that counts. Turn your TV into a log fire and cosy up on the rug, you can buy apps and DVDs which will help you achieve this. Create your own restaurant or hotel room at home with a tablecloth or throw to give it a different feel, add a few candles and flowers.
Small gestures earn BIG brownie points; Create a playlist for the evening of songs which mean something to you both? Perhaps memories from a special holiday or a big night out. They don't have to be soppy romantic songs, some of the songs which mean the most to me and my Hubby are tunes from our time spent out and about in nightclubs. Make your partner a signature cocktail inspired by their personality and name it after them or a menu of dishes with them in mind. Create a tablecloth or placemat by photocopying favourite photographs.
The main thing is to use your imagination and think back to what brought you together in the first place and the things you used to enjoy doing together – your children won't be around forever so you need to put the effort into your relationship if you still want it to be there when your babies fly the nest!
RC Cola is available exclusively from ASDA stores from just £1. Find out more on their Facebook page here.
DISCLAIMER: I was sent the above pictured items for our 'Date Night' by RC Cola free of charge for the purpose of this post. I received no payment and was not instructed what to write.