Light Things Up, Room-by-Room: A Comprehensive Lighting Guide for Your Home
It's not always easy to figure out how to light your home. How your home is lit can end up affecting your productivity and your mood.
Thankfully, we've come up with a lighting guide to help you decide how you can light your home.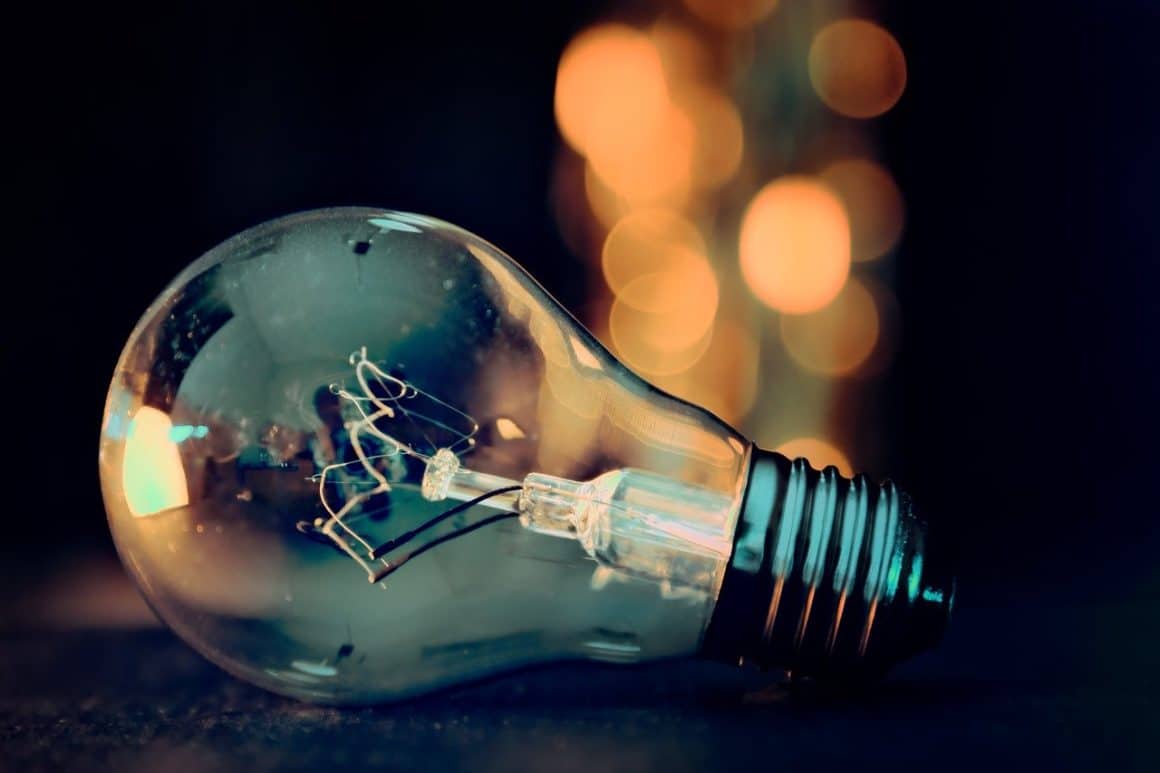 Lights can also affect your melatonin levels. This can affect your memory, sleep, appetite, behaviour, and mood. That means that a simple lighting change could be all you need to lead a better life and get more quality sleep.
Unless you're just replacing your light bulbs, you should consult with a professional before you completely redo the indoor lighting in your house. You may need to add a circuit when adding home lighting control systems, installing new fixtures, or running new wires through your walls. This can be dangerous work and should be left to trained technicians.
A professional could help you with the design aspects too.
And the next best thing to bring a professional into this home is this lighting guide. So keep on reading, and we'll walk you through better ways to light up your home.
Entryways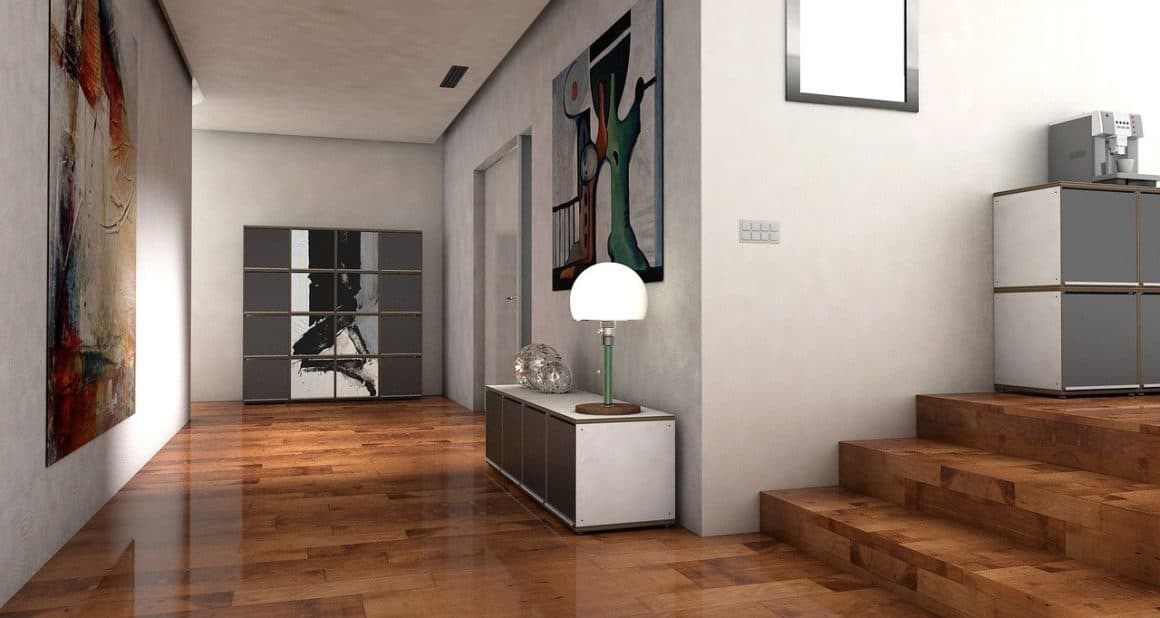 Your hallways and entryways should be lit well to help your guests and family members. The light needs to provide a safe way to get from one area of your house to another.
Ceiling lights are best for this. They can provide you with ambient light that offers a warm welcome.
It would help if you avoided downlights and spotlights because these can create unsettling shadows with a lot of contrast. If you have artwork, try to use some accent lights on them.
You may want to use track lights to make a wall wash. Putting a pendant light near your door can also help make a welcoming space.
All of the switches in the entryways should be easy to access. And you can save money by using CFLs and LEDs because these lights are likely going to stay on for long periods of time.
In your hallways, you should think about installing fixtures every five feet as an effective way to light the space. You can define the shape and form of the halls and also highlight textures and artwork.
Stairs
Your stairs should also be lit well. If they're too dark, someone might trip and seriously injure themselves. Light can also be used to make your stairs feel more spacious and expansive.
Garages and Utility Rooms
Your garages and utility rooms, such as workspaces and laundry rooms, will need plenty of recessed and ambient light. Your utility rooms will need task lighting, which can be a mix of pendant fixtures and track lighting.
You can also add some illumination and color to these rooms to focus on aspects like fixing, mending, and sorting.
Don't use downlights and spotlights so that you don't make shadows. Also, think about installing fluorescent fixtures that are resistant to moisture for even and full light.
Don't put your lights right over your cars. And use track lights for work areas and over tables and appliances.
Bathrooms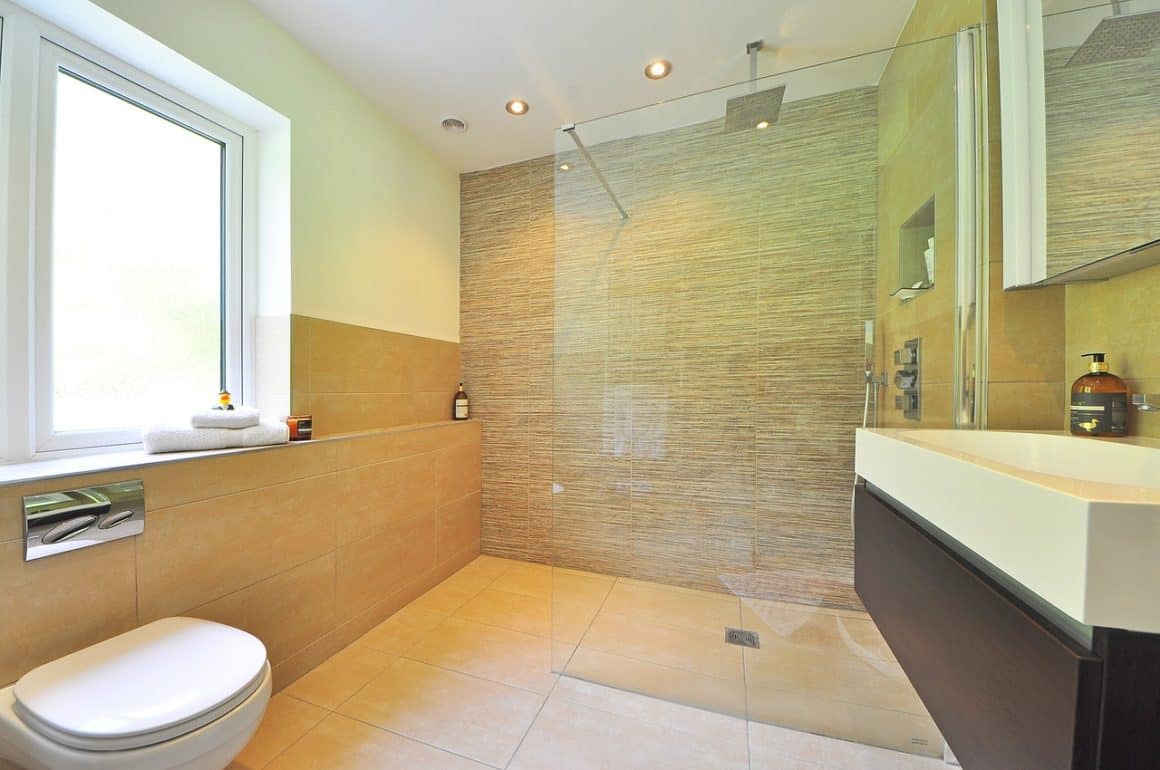 The main objectives of your bathroom are style, function, and safety. These are going to be some of your most commonly occupied rooms.
It would be best if you used bright lights in your bathroom, free of shadows and even throughout. Consider utilising recessed lighting for the bathroom because it will free up space and provide a glare-free and clean look.
You can use a pendant light hung from wall sconces or the ceiling to light your sinks and mirrors. Ensure that neutral and strong light is being pointed toward your face as you stand in front of your mirror.
You may want to add a little LED light to your outlets so that you can have emergency light at night. If you have a bathtub, you can add some dimmable lights to help set the mood.
You should also separate your fan switch from your light switches so you can have more control.
Kitchens
Your kitchen isn't just a place where you cook food. It's also likely a centre point for your house and is used for all kinds of other tasks like cleaning, working, eating, and hanging out.
You'll want a lot of ambient light that is supplemented by some task lights. You can add lights under the cabinets to provide some visual interest and brighten up your work surfaces. Combine these lights with recessed lighting in the ceiling to reduce glare and shadows.
If you have a breakfast nook or kitchen island, you can light it with a chandelier or a pendant light. Dimmers in the kitchen will help you dim the lights for a more romantic setting. You can also raise the lights for better task lighting for hobbies and other things.
You'll likely be in your kitchen a lot, so use lights like LEDs because they are energy-efficient. You can add several layers of lights with separate controls to have more flexibility over the kitchen's atmosphere.
Dining Room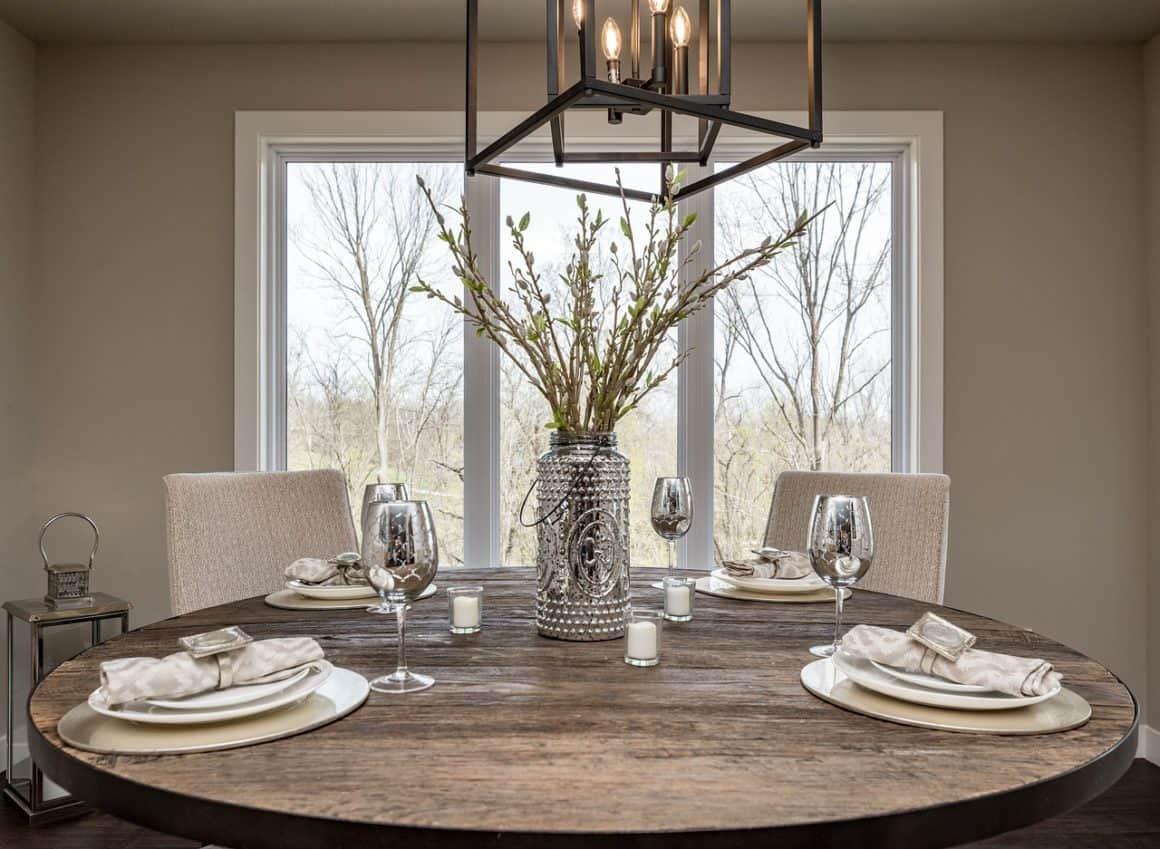 Your most elegant light fixtures should be reserved for the dining room. They will be the focal point of the room, so make sure that you invest in a nice fixture over the table.
Usually, you'll see something like a chandelier over the dining room table. However, you can have other options too. These include string pendants and track lights.
Beautiful glass can also be used to dim the light and provide the feeling of candlelight.
Like with other rooms in your home, you should install a dimmer. This way, you can have more control over the lighting levels.
For certain meals, you may prefer a soft glow. But if the family is working on a puzzle or playing a board game, you'll want it to be as bright as possible.
Wall and recessed lighting can help you highlight artwork and other valuables in your dining room. If you have a breakfront or china cabinet, you can set it up under cabinet lights to showcase your silverware and china.
You can create a lovely effect with wall sconces if they're installed on both sides of a nice cabinet, buffet, or sideboard.
If you have recessed lighting or track lighting, direct the light onto the walls to make ambient light. You can make layers of lighting with sconces, downlights, pendants, and chandeliers.
Living Rooms
The living room is usually where the family is going to spend most of their time. Sometimes, the dining room also acts as the living room.
Either way, because we spend so much time hanging out in the living room, you must have a lighting scheme that you like in there.
Keep in mind the activities that you perform in the living room. This likely includes hanging out, reading, working on the computer, and watching TV. It's recommended for living rooms to install adjustable recessed downlighting and track lighting that can help highlight architectural details, sculptures, and artwork.
You can use several lighting layers with dimmable lights in the living room. And portable lighting gives you even more, control and flexibility. You should definitely consider using something like Torchiere floor lamps to highlight certain areas.
Use wall-washing for artwork and bookshelves to make the room feel more elegant and expansive. If you have a fireplace, consider putting up wall lights or sconces that are on both sides.
As the kitchen and dining room use undercabinet lighting with the shelving and cabinets to add some visual interest to the space. When you're installing the lights, make sure you don't end up with glare on the television screen. Use lower light levels and dimmers for these areas.
Portable lights, accents, and downlights, combined with some ambient lighting, can make the living room appear more interesting and intimate.
Offices
In 2020, due to the coronavirus pandemic, a significant portion of the labour force started working from home. This means that the home office is now more important than ever before.
In order for you to be productive and focused, you'll want to have enough light to read, write, and complete other tasks.
You might not need ambient light because the task and accent lighting can usually provide enough illumination. However, some accent or ambient light should be employed. Darker offices need more ambient lighting because dark colours absorb more light.
You should do your best to minimize glare, especially for your computer screens. Use indirect and direct lighting to make low-glare, bright light. It would be best if you also used energy-efficient light bulbs.
For home offices, consider going with cooler light. Natural light is also significant for productivity. You'll want your home office to utilize as many windows as possible.
Bedrooms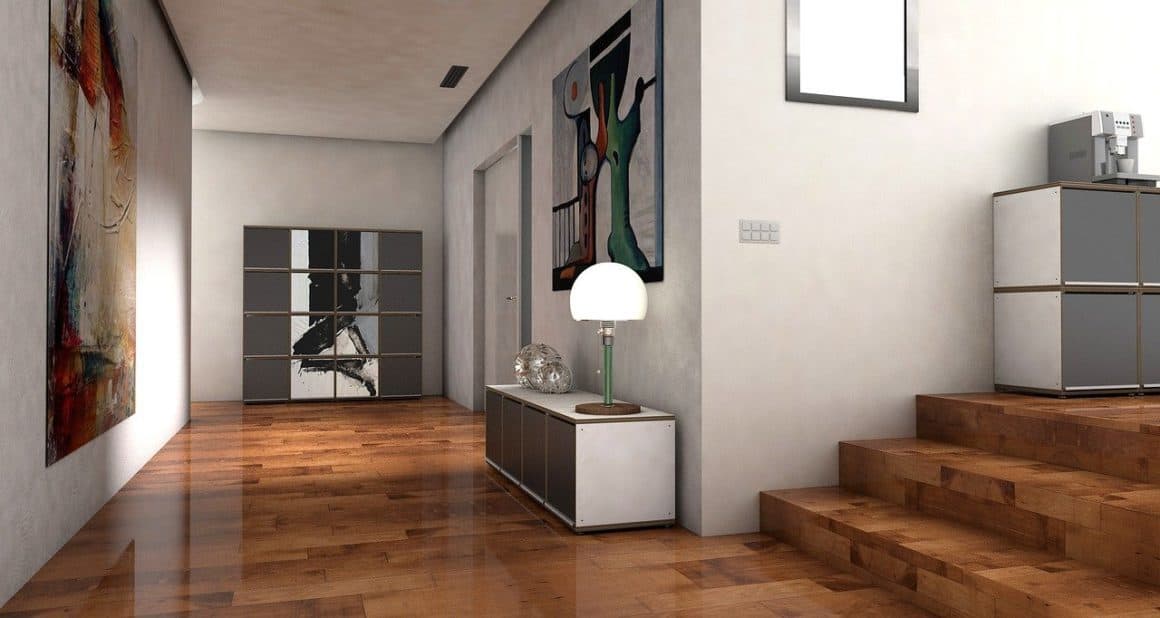 The bedroom is an essential room to pay attention to. You'll want to consider multiple factors, including the scale and size of the room.
Bedrooms tend to have some ambient lighting combined with task lighting for reading and other activities. Think about adding recessed lighting with dimmer above the head of your bed. However, make sure that you don't install lights directly over your bed.
Smaller bedrooms that are light in colour might not need a whole lot of ambient lighting. If you have many mirrors in your room, then there might be enough reflective light from other sources to make up for the lack of ambient lighting.
If your room utilizes darker colours, you may want to add some more ambient light. If you have details that you want to highlight, like artwork, think about adding accent lights.
Dimmers can be very useful in a bedroom. This way, you can control the light levels and set the mood for your room. At night time, you may want some light, but you don't want to blind yourself from something that's way too bright.
General Interior Lighting Tips
It would help if you considered adding dimming controls wherever you can. This will help you cut down on your electricity use and provide you with more control over your lights.
You also want to use reflections and lighter colours to set up the kind of atmosphere you want. Think about adding reflective surfaces and mirrors for a brighter and shinier room.
Watch out for coloured light bulbs. If you use them, do so sparingly. Warmer colours and reds are best for creating an inviting atmosphere in living rooms and dining rooms. Cooler colours and blues should be saved for rooms like the bedrooms.
The lighting levels in your house are going to depend on how much natural light your rooms get. Take advantage of natural light whenever you get the chance. Doing so could provide a positive effect on your mood, health, and productivity.
Low light is best for creating a calming and relaxing feeling. Use brighter lights if you want to feel more active and focused.
You can also replace your incandescent lights with CFLs and LEDs and save some money.
The Importance of Knowing Using This Comprehensive Lighting Guide for Your Home
Hopefully, after reading the above lighting guide, you now understand how to light the different rooms in your home. As we can see, you want to consider each room's atmosphere and activities before you start any installations.
Are you looking for other helpful and interesting articles like this one? If you are, make sure to check out the rest of our site today for more!