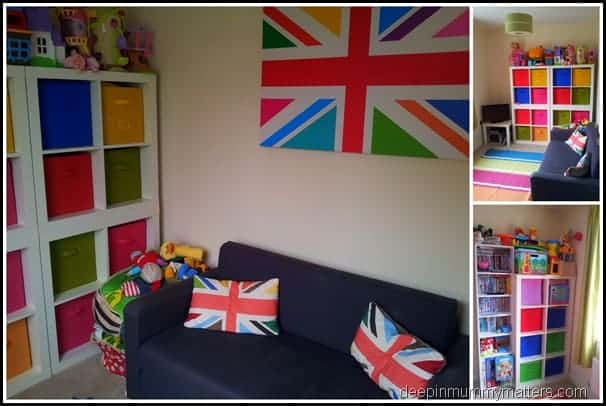 Do your children choose their own bedroom decor?
When we moved the children's rooms around in preparation for the arrival of Jelly Bean we asked each of them how they would like their bedrooms decorated. We gave them as much 'free choice' with their rooms as we possibly could, depending on how expensive their ideas became. Our philosophy was that they need to feel comfortable in their rooms, they need to know that it is 'their' space and so we wanted it to be somewhere they wanted to spend time.
Unsurprisingly, this is what IKEA discovered when they recently undertook research into what makes families happy. 33% of the parents polled said that they felt having a bigger house would make their children happier yet when their children were asked the same question 50% of them said they would like to have input into how their bedrooms were decorated, with only 26% saying they would be happier living in a bigger house. Imagine how much money that could save you!!
When reading the results of the research I felt quite smug happy that we ticked many of the right boxes. More than half (55%) of the UK children and teenagers surveyed said that they are happiest when spending time with their family, take note they didn't say "playing computer games" or "watching TV". Family has always been important to me and so it is just a natural progression that now that I am Mummy to my own family, we make the most of family time together. As you get older you realise that actually, you're not 'here' for very long so you need to make an impact whilst you can, which for me, means making memories with my children and my family so that they will have lots to look back on.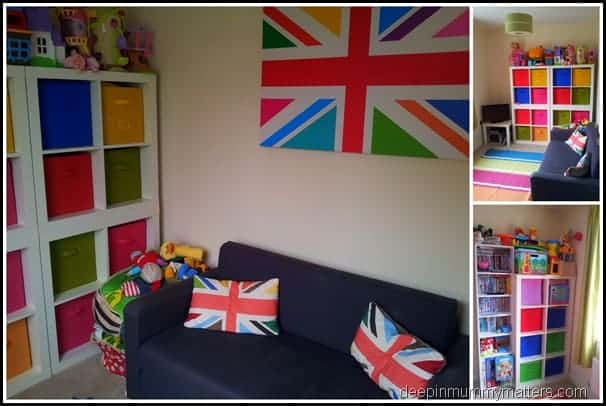 73% said that their favourite room in the house is their own bedroom, followed by 44% choosing the living room and 20% saying the garden. Looking at my own family, we have a lovely bright and cheerful playroom for the children, but apart from the mornings whilst Hubby and I are getting showered and dressed for the day ahead, the children will always be wherever we are. If I decide to tidy upstairs the children will follow me from room to room and will very often help me to tidy up without me even asking, obviously this is great for me that they want to help but I also take it as a compliment that they want to be where I am.
IKEA spokesperson, Gemma Arranz, said: "Spending more time together as a family is the main concern for parents, with three quarters (75%) believing this is the key to a happy family life.
"Parents should be encouraged by the findings, as the study shows it is possible to bring the family together and make everyone happy without spending a fortune. It's about finding ways to integrate children into the home and giving them a little creative control over how it looks and feels. As an expert in life at home, IKEA has an array of clever product solutions that help families make lasting memories from the everyday."
As part of the research, IKEA has been working with psychotherapist and children's counsellor Phillip Hodson of the UK Council for Psychotherapy, to give advice for families wanting to make their homes a happier place.
Here are Phillip's top tips for making your children's home life happier:
· "Plan to do a proper family dinner once weekly letting the kids help choose and prepare the food."
· "Always consult the children about bedroom furnishings. You don't have to accept black walls and ceilings but their space needs to be personal."
· "Often the most precious present you can give your child is your time – even if you just listen or play."
· "Happy children know they have a lot to learn and don't necessarily get their own way – so don't overpraise."
Visit www.ikea.co.uk/familytogether for more inspirational ideas to bring the family together.
DISCLAIMER: This is NOT a paid post.