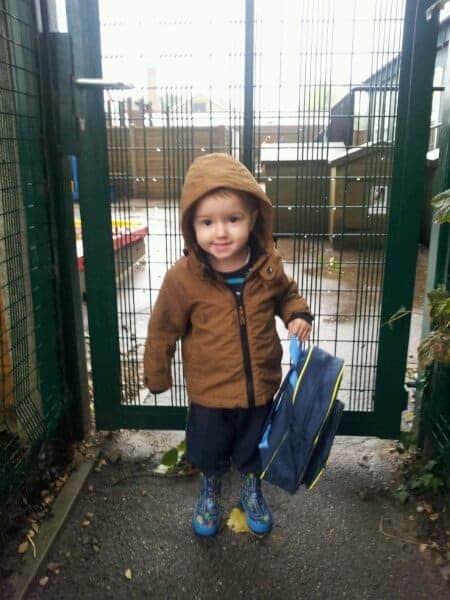 Beanie Boy's First Day at PreSchool
How did this day arrive so quickly? One minute he was my tiny little bundle in my arms, then he turned one, last week he turned two and now he has started at preschool.
Preschool doesn't normally start until two and half years but his one, the one which Little Bean attended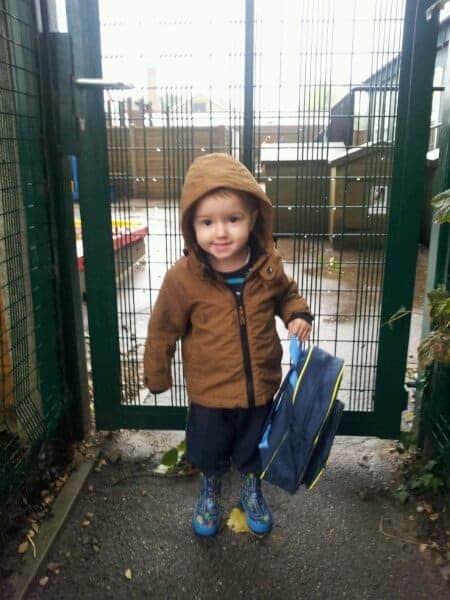 takes them from two. I am by no means trying to make him grow up faster but i feel as though i have held him back in some respects. With Little Bean i attended every parent and child class/group available but with Beanie Boy it wasn't always possible because i had Little Bean at home and then when she started preschool, the classes fell at the wrong times for naps and school pickup. He is still a very bright and happy little boy but he is very much a Mummy's boy and i feel he needs the chance to socialize and find his feet without Mummy there behind him.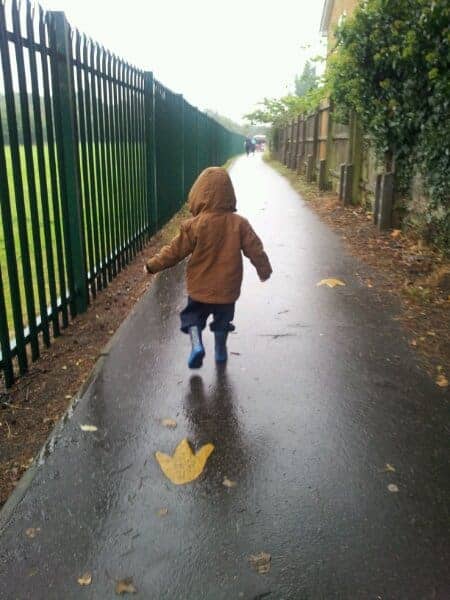 I always knew his first day would be different to Little Bean's, she is a far more confident and independent little girl so it didn't surprise me that he cried when i left him but it didn't last long. His Keyworker C (Little Beans old keyworker) rang me just as i got back to my car to tell me that he had stopped crying and was playing happily.
When i collected him, he ran to me for a big cuddle and told me to take my coat off and sit down. He showed me his drawings and told me he had eaten snacks. On the journey home he told me that he had done some playing and some drawing. He seemed very happy so i hope this will be the start of a happy new phase for him. He is only going to do two mornings a week because i am not prepared to hand him over just yet, he is still my baby afterall!!