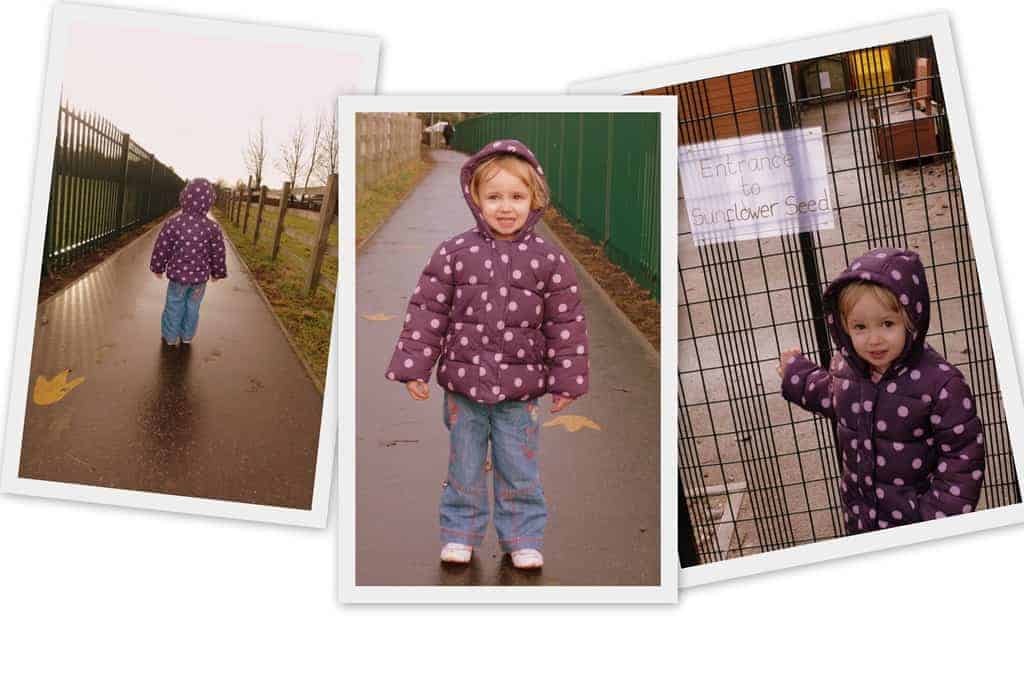 Why I 'give' to my children's preschool
At the start of the month I wrote this post about teaching your children the importance of giving as well as receiving, I personally think it is a great lesson to teach our children.
When Little Bean was 2 years old, I enrolled her at a preschool in the next village because I couldn't find her a place at one of the preschools in our hometown. At the time I thought it would be an inconvenience with all the driving involved but as it turned out, it was a blessing in disguise because I LOVE this particular preschool almost as much as my children. They are brilliant with our children and they really care about them. When Little Bean was preparing to move on to 'big' school, I sobbed buckets and so did her keyworker because Little Bean wasn't just a number to her, she genuinely cared for her and that isn't something that you get at every preschool. I wanted that homely feel, I wanted them to love and care for my babies whilst they are in their care, and they really do.
When the preschool announced that they needed new members for their Committee, I jumped at the chance to help them and attended every single meeting that was held right up until Jelly Bean was born. Unfortunately, the meetings haven't fitted so well around my family's new routine so I haven't been back yet but I will do soon. I didn't join the Committee because I felt I had to, I joined because I wanted to. I wanted to give something back to those who were putting so much time and effort into my children.
The preschool is a Charity run, non-profit organisation which runs on a very tight budget and during my time on the Committee I have designed and created a Website for them to help advertise what they have to offer for local children. I didn't charge them for doing this, I wouldn't have dreamed of it. I don't always have the time to update the website for them as much as I would like to but I do what I can, when I can. I have also donated various toys and equipment which I have been sent for review and have managed to organise further products to be sent to them from local companies as a Charity donation.
When it comes to fundraising, the preschool ladies put in heaps of effort to make the events a success. The give up their own time to organise things and they do it so that they can make money to buy new toys and equipment for the children who attend preschool because they want them to have the best.
A few weeks ago they held a Ladies Pamper evening where ladies could receive mini-pamper treatments at low prices, enjoy a free glass of wine and buy gifts and trinkets ready for Christmas. The event was a success of sorts but sadly it wasn't very supported by the parents of the children who attend the pre-school because out of some 60-70 families, only 10 parents/grandparents actually attended and that included me and one parent whose children no longer attend the preschool travelled back some two hours from their new location to show support. Of all the people who did attend, most were friends or family of the ladies who work at the preschool. It was such a shame and it visibly upset those who had taken the time to organise the event.
So if you have a local organisation that you can help out, your child's school/pre-school/playgroup/community centre, please look at ways that you can make a difference. Perhaps the next time you decide to have a clearout of your children's unwanted toys and games you could donate them. Even saving your clean recycling waste and giving it to them is a help because children LOVE junk modelling. Have a think, what can do you do to GIVE today?
DISCLAIMER: I have written this post as part of my role as a sponsored ambassador for the Actimel Family Wellbeing Index. You can find my tips and more on their website. All words, images and opinions are my own and may not be copied without my permission. I have not been instructed what to write.