Bathroom Styling with VonHaus [AD-GIFTED]
I always remember before we bought our house that I wanted so much to have an en-suite, don't ask me why. Possibly too lazy to walk too far in the middle of the night when nature called? In reality, having three bathrooms when you move into a new house was actually quite stressful because we just couldn't make up our minds how we wanted to decorate them all so we just opted for plain white everything. Fast forward eight years and I have to say, I'm bored with the all-white look so it's time for a change with some new VonHaus bathroom furniture.
Bathroom Tallboy from VonHaus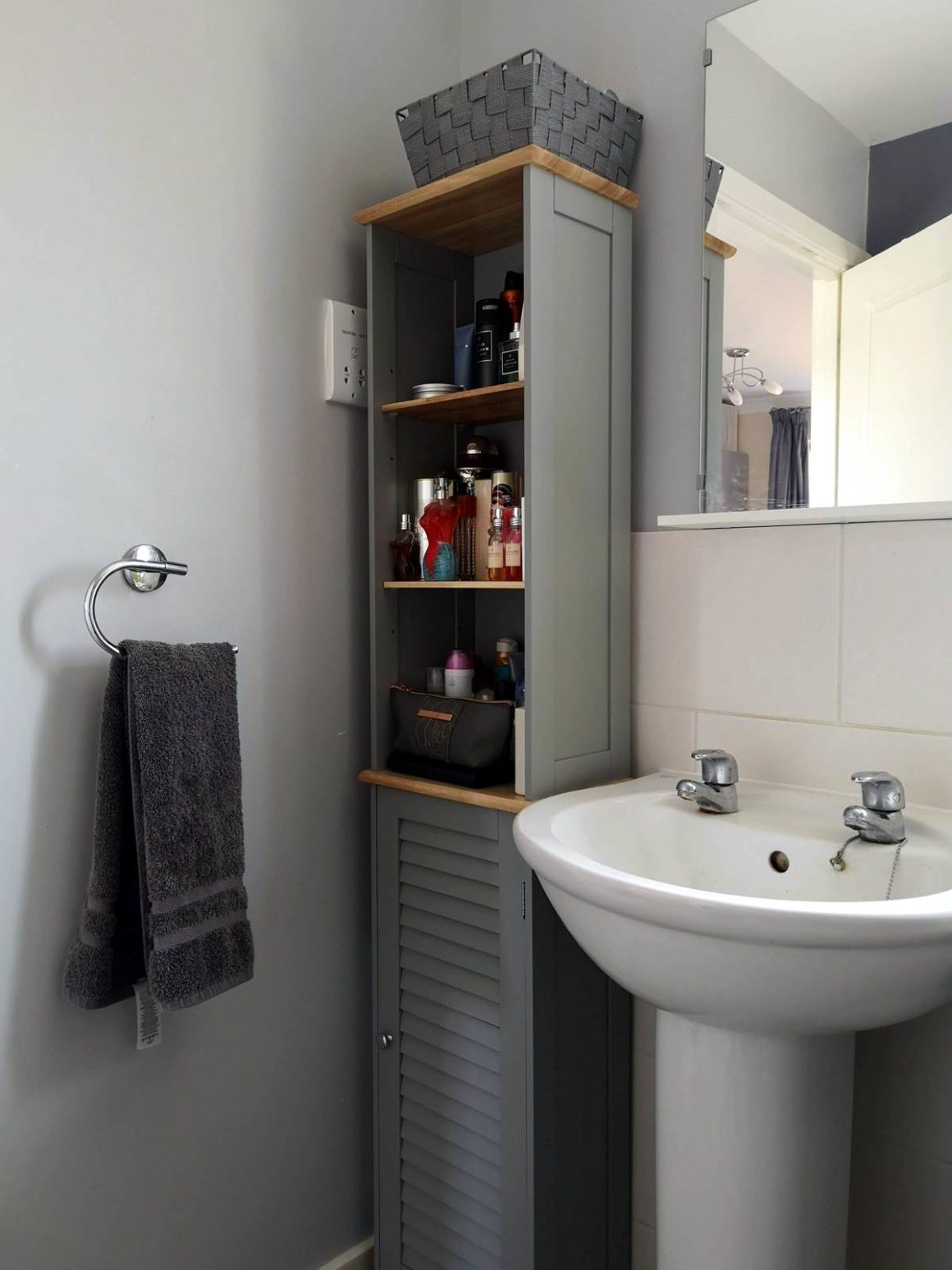 The thing with en-suites is that they are generally a lot smaller than the family bathroom but yet someone like me can still manage to accumulate more toiletries than the whole family put together so I needed a cupboard with lots of space to stand in the corner of our en-suite between the sink and the wall.
The tallboy is the perfect fit for our bathroom. I love the open shelving as it means we can display our most used products so they are easily accessible. Who knows, perhaps one day I will be able to use these shelves for decorative purposes like you see in the magazines but then again, I'm a bit of a hoarder so I doubt it!
The lower section of the tallboy is a cupboard with 3 further shelves to keep the bathroom looking tidy and the door closes with a magnetic catch.
Large Bathroom Cabinet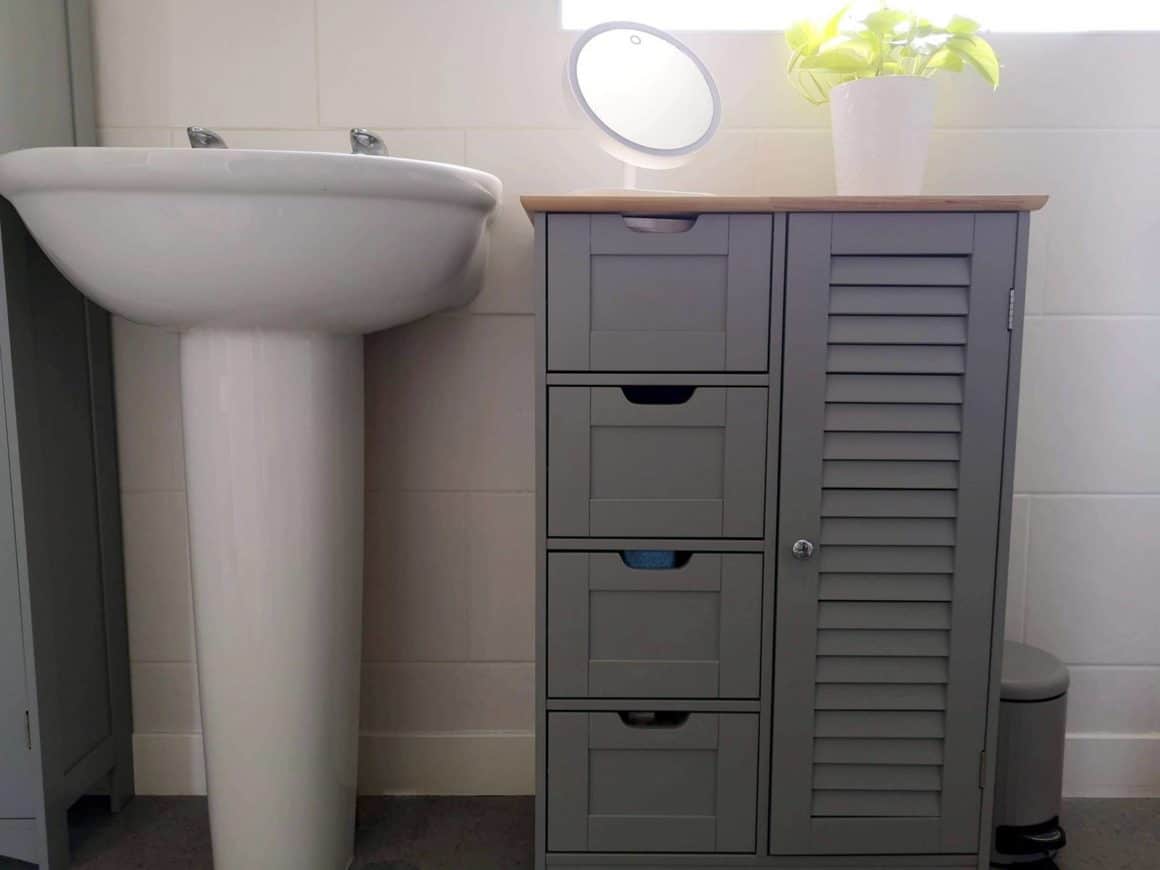 This little beauty has revolutionised my en-suite. I can't believe I hadn't thought to have a cabinet with drawers in before. Since the VonHaus Large Bathroom Cabinet came into our lives we have been so much more organised. I now have a drawer each for skincare, haircare, dental and 'ladies products'. The large cupboard to the right houses our toiletry bags which are always filled ready to go with all our favourite travel products and the bottom half hides away all our cleaning products.
Both cabinets are MDF frames painted in a modern grey colour, they have solid ash shelving panels and the classic and timeless shutter panelled doors. They did require building at home but Simon found them quick and easy to assemble. Once built they feel strong and sturdy, which is just as well with the amount I have hidden behind the facades.
More changes to come
The plan had been to give the en-suite a complete overhaul with the addition of a new shower unit and new bathroom flooring which we have bought but so far haven't manage to get fitted. Unfortunately, it has proved more difficult than we anticipated trying to pin workmen down but have no fear I shall share the finished look when it is all complete.