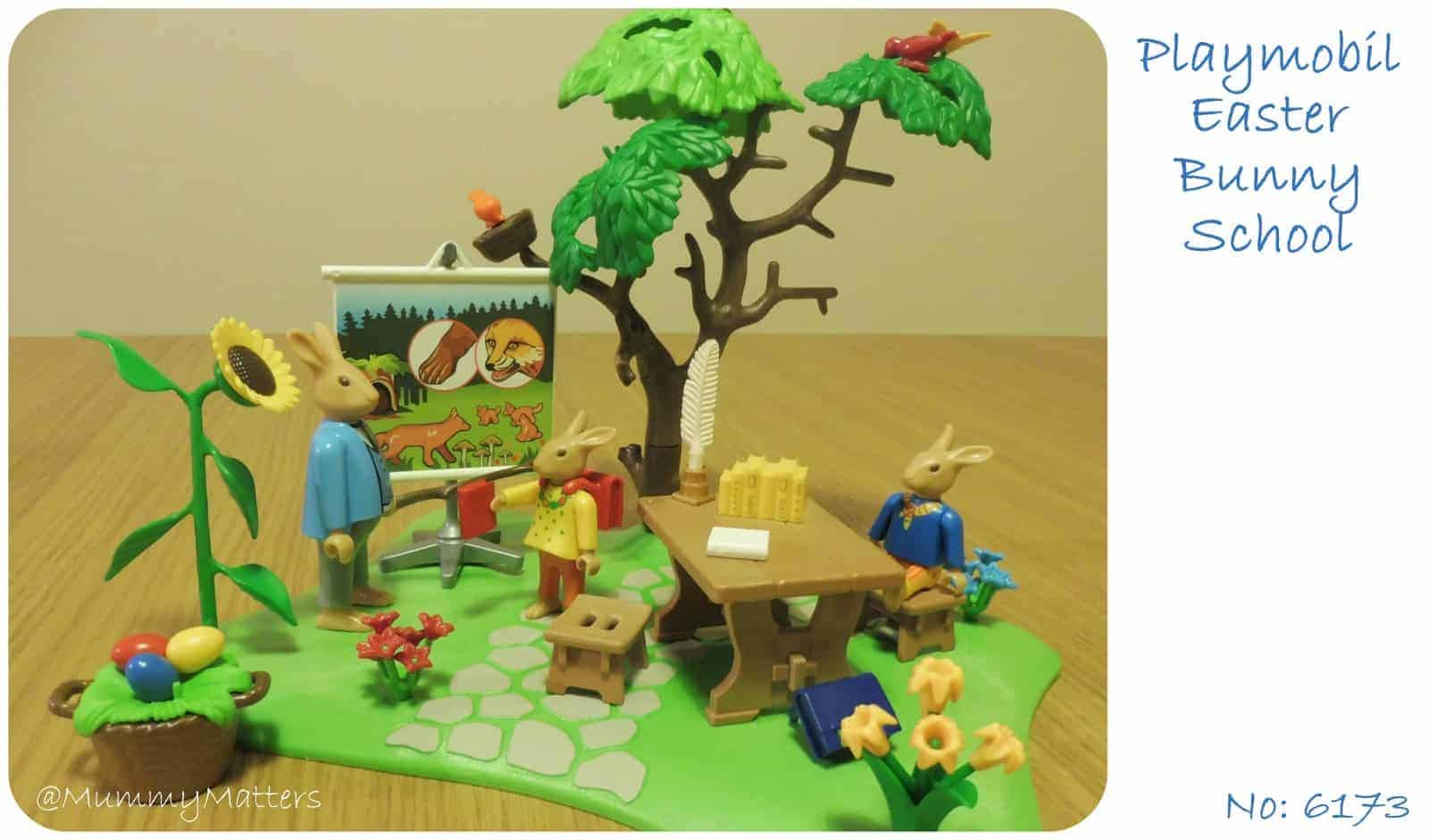 Alternative Easter Gift: Playmobil Easter Bunny School No: 6173
I know at Easter the traditional gift to give is chocolate but when you have a big family, your children can end up with LOADS of chocolate and whilst we would never NOT give chocolate at Easter, we do prefer to give our Beans just a little bit of chocolate and then a gift instead. None of the Beans tend to eat lots of chocolate so it sits around for months on end (we still have a few remaining pieces from last Easter).
As part of our role as a #PlaymobilPlayologist we received a lovely Easter playset which would be perfect for young children this Easter. The Playmobil Easter Bunny School only took us 10 minutes to set up but it has already provided hours of playtime fun for Jelly Bean and his old siblings. When Jelly Bean first saw the playset he thought it was 'Peter Rabbit' who just happens to be one of his favourite TV and book characters so I knew straight away it would be a hit for him.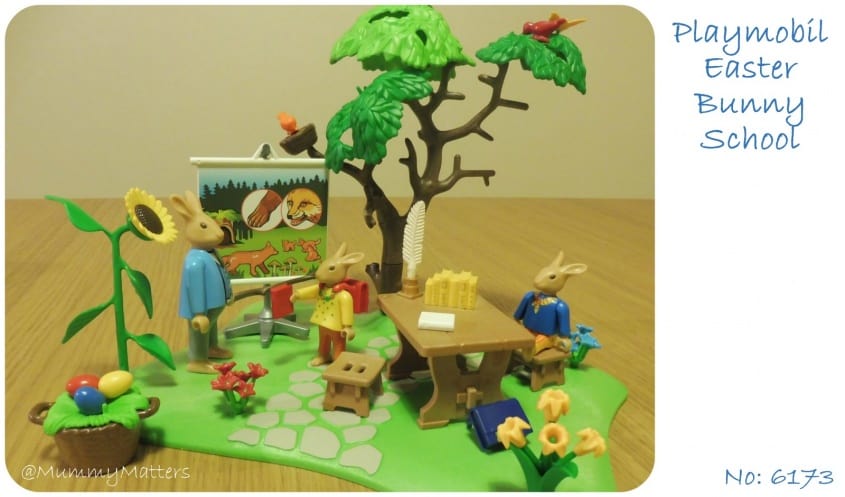 As a parent what I like is that Playmobil is designed to withstand the not-so-gentle hands of a pre-schooler. Jelly Bean will often bring his toys into the kitchen/diner where I am doing chores so that he can be close to me. He takes after his older siblings (and Dad) in the clumsy stakes so I know the tell-tale sound of Playmobil pieces being dropped on the tiled floor but they survive every single time.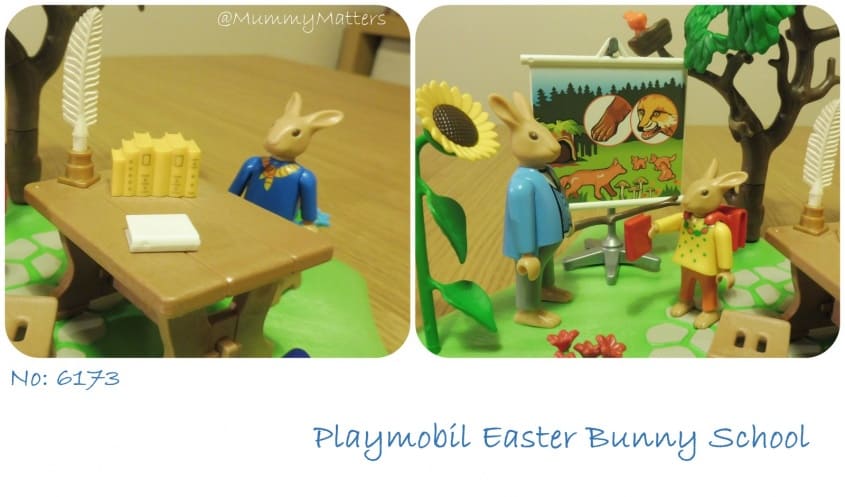 The Playmobil Easter Bunny School features a Teacher Bunny and two pupils as well as a table, two stools, backpacks, books, feather pen, whiteboard and pointer stick as well as the play stand which features trees, birds, butterflies and flowers. Jelly Bean has his own way of playing with the set but I also love listening to Little Bean and Beanie Boy who have been role playing their own experiences of school through the playset, it's quite the eye-opener.
One of the things that I love most about Playmobil is that if, like us, you have a number of playsets you can mix and match them together to extend your playtime fun. At Christmas we reviewed the Playmobil Christmas Advent Calendar – Forest Christmas and it has been the perfect addition to the Easter Bunny School with all the Forest animals joining the bunnies at school too. Apparently they have all been taught the first lesson of the forest "avoid the foxes".
RRP £12.99 available
DISCLAIMER: We were sent the above playset for the purpose of this post. All words, images, video and opinions are my own and may not be copied without my permission. I have not been instructed what to write.