A Mini History of the Yoga Mat
The thought of doing yoga without a yoga mat just does not seem right. It is like boiled eggs without soldiers, a cup of tea without a biscuit, or a roast without potatoes! But in fact, the yoga mat is a modern invention compared with the practice of yoga, which dates back two and a half thousand years. By comparison, the modern yoga mat has been around for less than fifty years. Let us take a quick look at the history of the yoga mat.
The Very Early Days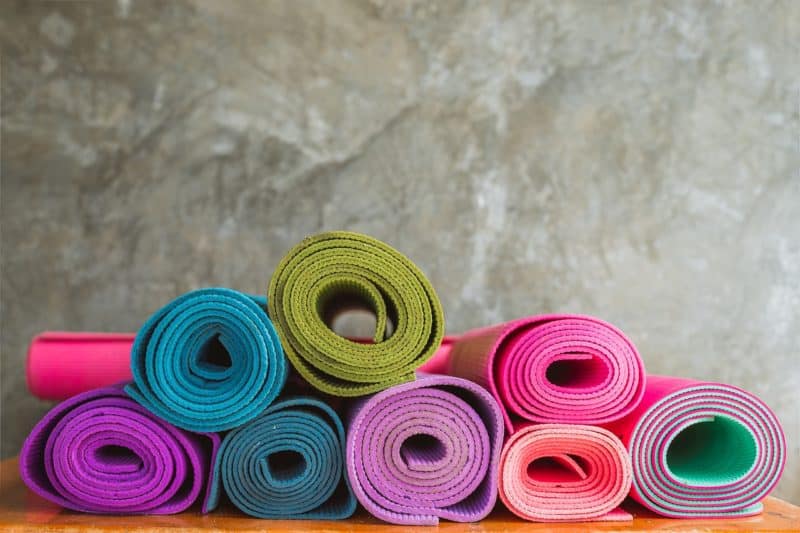 Of course, yoga has long been much more than a series of exercises, and more even than a 'mindfulness' program. Yoga was developed as a complete spiritual system of living, a way to encourage the body, mind, and soul to work harmoniously and in connection with each other.
These early practitioners would work through the exercises on the bare ground, or perhaps lightly cushioned with seagrass (kusha grass). More affluent practitioners would make use of deer skins or even tiger skins, but even in their heyday, these accoutrements were rare and getting in touch, literally, with the earth was preferred by most.
Westernisation
As yoga moved into the mainstream Western cultures, after a brisk clash with very orthodox Christianity (which sometimes still objects to the widespread acceptance of yogic practices!) people began to use towels and blankets to make themselves more comfortable or to provide a layer between themselves and the hard ground, be it lawn, bare earth or a hardwood or concrete floor. These were not terribly safe as they tended to slip as the practitioner worked through the poses, and it sometimes took a lot of strength simply to remain standing up – quite a distraction from the meditative state that a good yoga session can impart!
Angela Farmer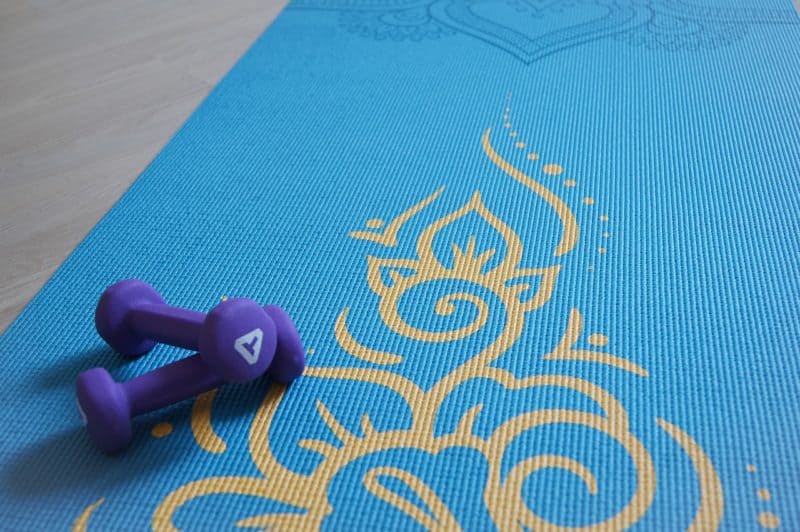 Teaching yoga in Germany in 1982, lifelong yogi Angela Farmer innovated the idea of using carpet underlay as both padding and support for her students. The lightly tacky material and the thin but noticeable padding that it offered proved to be perfect, enabling students to kneel, lie down and sit without incurring bruises, and tacky enough to hold in place as they went through their exercises. Angela's dad made contact with an underlay supplier and produced the very first range of 'sticky mats' – small, finished pieces of underlay that could be used for yoga and anything else that customers required.
First Official Yoga Mats
In the 1990s, the Hugger Mugger Yoga Products company of Utah produced the first range of yoga-specific mats. They initially imported Angela Farmer's underlay products, but found that there was a durability issue, and began to create their own line of more robust mats, the first of which was the Tapas 'non-skid' mat.
From that point, the modern yoga mat as we know it today, in all its incarnations, from natural Amazon-friendly rubber and equally eco-friendly materials, such as those produced by Manduka UK, to the cheap and cheerful foam mats that can be picked up for a few pounds for taster sessions, was born. You can now find yoga mats made from materials as diverse as cork, cotton and various open and closed cell foams, in a range of prices to suit all budgets.