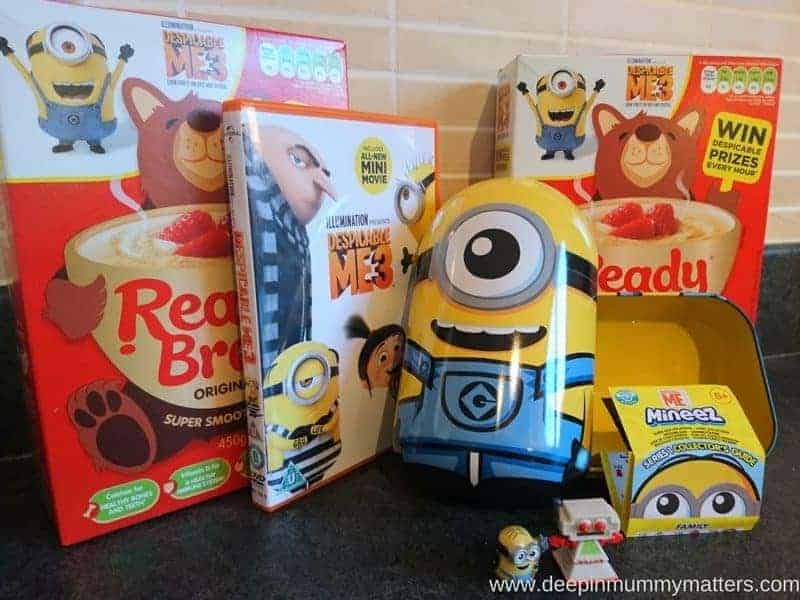 A great day starts with Ready Brek & Despicable Me3
When your day starts at 6am you need to make sure that you have a good breakfast because it's a long time until lunch!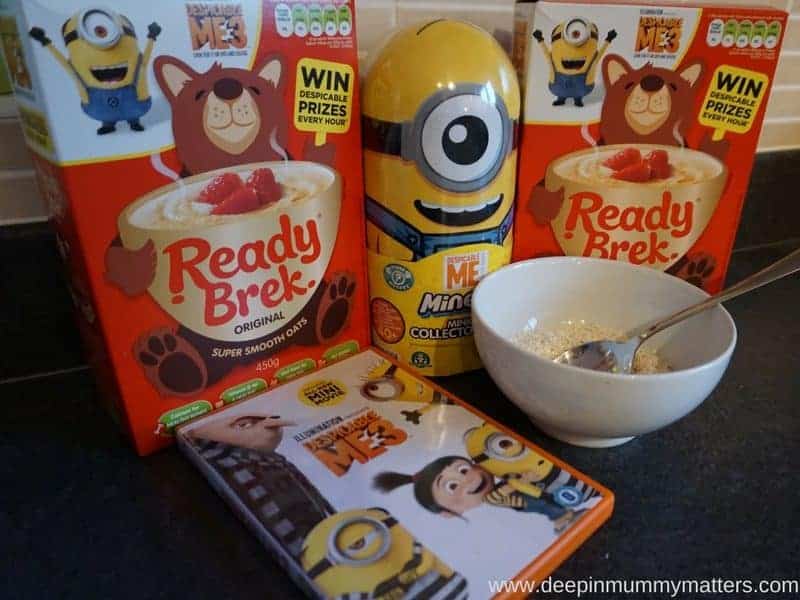 Now I'd love to say that I get up with my children at 6am . . . but I don't! I'm not a morning person by any stretch of the imagination. Hubby has to leave the house earlier than me and the children so he gets up with the children and they all have breakfast together.
Best meal of the day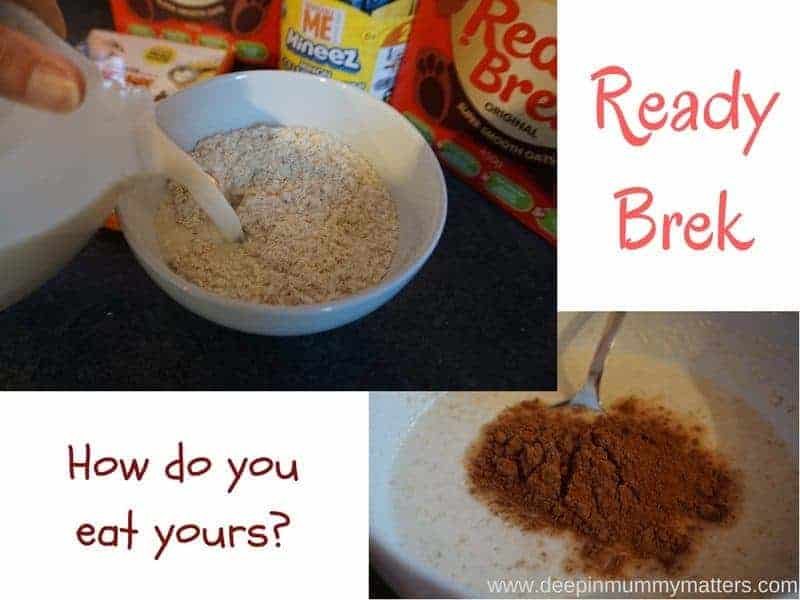 We have all heard the saying 'breakfast is the best meal of the day' and I believe that. If you eat the right breakfast, you'll be satisfied until lunch so as parents it is our duty to ensure the Beans eat well. Ready Brek was a staple during my childhood, especially so in winter and I still love it today with a variety of additions; butter, jam, sugar, honey, banana, berries, cacao powder, cinnamon or perhaps Nutella like the children if I am feeling really naughty.
Why eat Ready Brek?
Simple answer? Why not?! Ready Brek comes in four delicious flavours; original, chocolate, honey and seriously oatey. It is a healthy breakfast which provides a nutritious start to the day for the whole family from 6 months onwards. All of mine ate it when they were babies and most of them (aside from Lillie) still eat it now. Ready Brek provides long lasting energy which is perfect when children are going to school. Ready brek contains calcium for healthy bones, Vitamin D for a healthy immune system, oat fibre for a healthy digestion and no added sugar!!
Don't just think of it as a 'porridge', be inspired to try it in new and exciting ways. When I don't want a warm breakfast I blend it into my morning smoothie of milk, cacao, banana, coconut oil and peanut butter. This one is a favourite for Albie too. I have recently started adding it into pancake batter as a 'secret ingredient' to get some extra nutrition into Lillie but I have also heard that some people have used it to make breakfast muffins so that's one I am going to have to try out very soon.
Win Despicable Me3 Goodies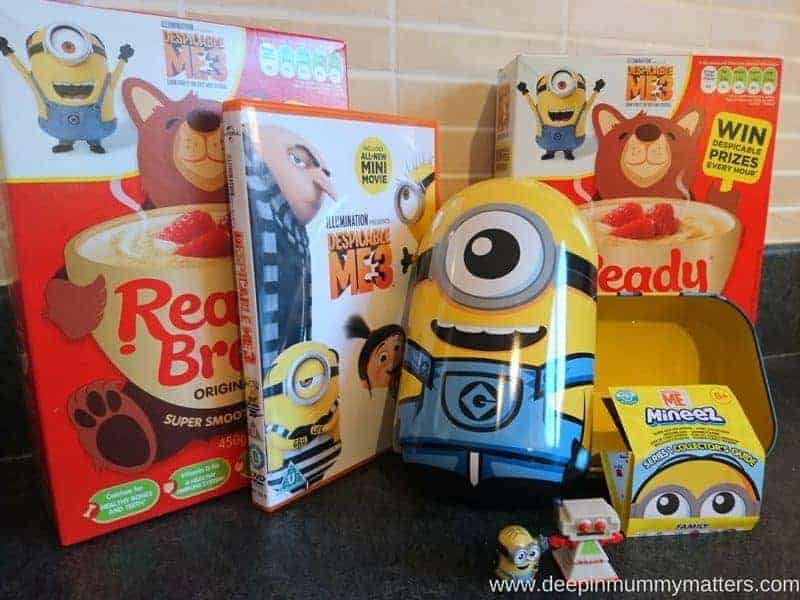 When Despicable Me3 hit the cinemas this Summer my Mum and I took the Beans to watch it whilst we were away camping. It certainly lived up to the first two installments and has been added to our list of favourites. The Beans were understandably delighted to find a copy of the hotly anticipated DVD in our box along with some yummy Ready Brek and a special Minions tin.
With every purchase of Ready Brek/Despicable Me3 you will find a unique code, just visit weetabix.co.uk/win and enter your code for a chance to win prizes every hour!!
What's in the tin?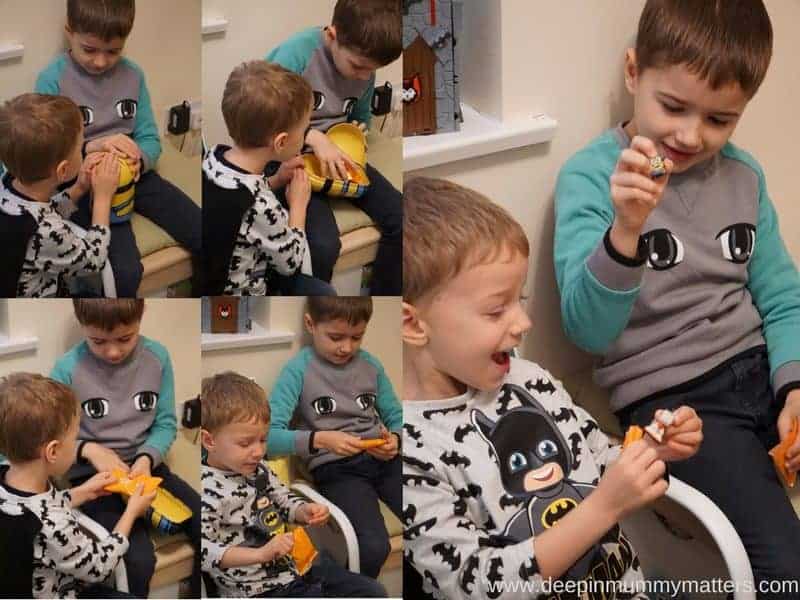 Inside the tin the boys found two orange packets containing Mineez from Series 1. Inside the packs the boys were delighted to find Masher Minion and the Robot from Despicable Me3 which have made great additions to their collection.
Movie Morning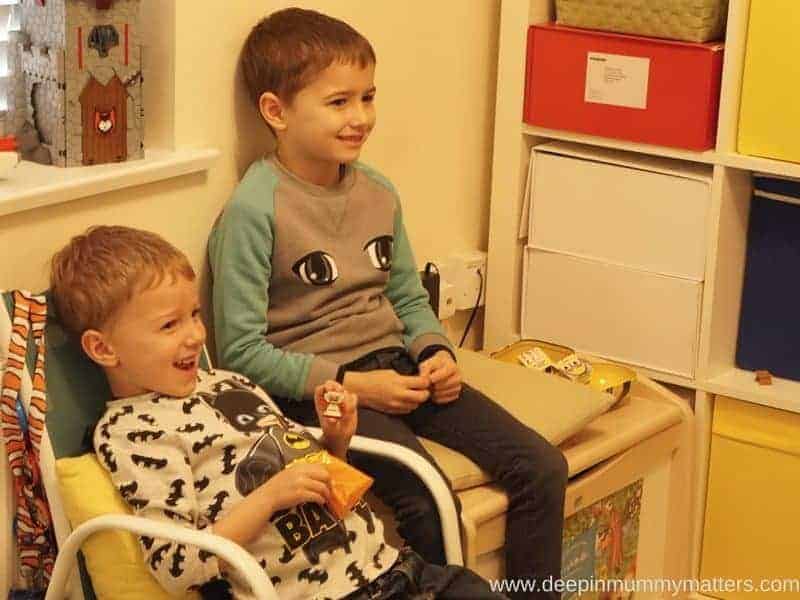 Like I said at the start of this post, the boys tend to wake up around 6am most mornings which means that once they have done all their jobs and are ready for school (it's a non-uniform day today) they are free to play or watch movies. Unsurprisingly today they chose to watch Despicable Me3, a must-watch fun family movie.
So how do you get your day off to a good start?