A good nights sleep, please?
I like to sleep. No, I LOVE a good nights sleep! Before children, it was not unusual for me to sleep until lunchtime at a weekend, although to be fair I probably hadn't actually gone to sleep until the early hours of the morning. When I became a parent the lack of sleep didn't bother me because I loved the opportunity to spend extra time with my babies, just them and me.
Mattress Troubles
The problem that I actually have with sleep now is our mattress. We only bought it when we discovered I was pregnant with Ollie but it hasn't lasted well at all and we regret now buying it from an online auction.
Bring back our Silentnight
I have always been good at turning the mattress every time we change our bed but each morning as we arise from our beds the indentations where we laid remain. Our mattress is so uncomfortable and I miss our old mattress. Last time we bought from the bed manufacturer Silentnight and the mattress was divine. From the first night we took delivery of it, to the last night that we slept on it, we always had a good night's sleep and the only reason we decided to change it was because we wanted a bigger one, we were fed up with kicking each other and getting elbows in the face in the middle of the night.
Back on the mattress market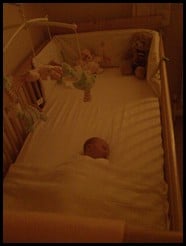 So now we're in the market for a new mattress again and this time we won't be fooled, this time we will only be looking for great quality mattresses because we want one that is going to last longer than 2 years. We have realised that you really do get what you pay for and sometimes you need to treat big purchases as an investment. This time we fully intend to speak to someone who knows what they are talking about and can let us test out the mattresses in a showroom. Reading a write-up about a mattress online isn't quite the same as actually trying it out for real. Wish me luck, sometime soon I shall be looking forward to sleeping like a baby and waking up bright-eyed and bushy-tailed – just the way nature intended!